2018 MLB Betting: 3 Sleepers to Lead MLB in Home Runs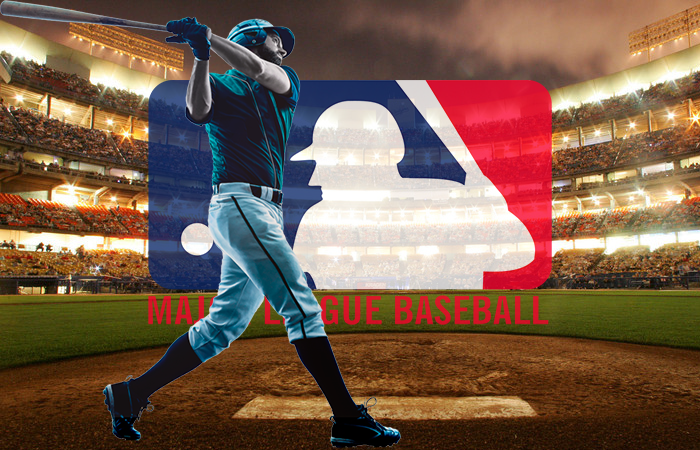 2017 was a banner year for home runs in Major League Baseball. When Royals outfielder Alex Gordon hit a homer in the 8th inning of their game on September 19, a new single-season record was set. Gordon's blast was the 5,694th home run hit in the majors last season, which broke the previous record of 5,693, set way back in 2000. Amazingly, the new record was set with about 2 full weeks left to play in the regular season. By the time the season ended, 6,105 round-trippers were hit across the big leagues.
While that record may be tough to break, it's safe to say last season's league-wide power surge wasn't just a blip on the radar. There were 5,610 dingers hit during the 2016 regular season, too. Power numbers slumped in a big way after the "steroid era" came to an end, but, clearly, something has changed. Whether MLB is deliberately juicing the baseballs or there's another explanation altogether, home runs are back.
Giancarlo Stanton led the way with 59 individual homers last season. Stanton shattered his previous career-high (37) despite playing half of his games at Marlins Park, which is one of the most cavernous stadiums in the league. Earlier this winter, though, Stanton was dealt to the New York Yankees, where he'll team up in the outfield with Aaron Judge, who hit 52 homers of his own last season. Considering how easy it is to hit the ball out of Yankee Stadium, Stanton and Judge will enter the 2018 season as the odds-on favorites to lead the majors in homers again.
However, just because they play in a homer-happy yard, leading the league in home runs isn't fait accompli. Stanton has a sketchy injury track record, while Judge could be headed for a sophomore slump. Suggesting that neither player will wind up atop the home run charts in 2018 isn't as crazy as it may sound.
If not them, then who? There is no shortage of sluggers in the game today, so which of them might rise up and topple the Bronx Bombers' duo in '18? Here are a few potential sleepers.
Rhys Hoskins, Philadelphia Phillies (+5000)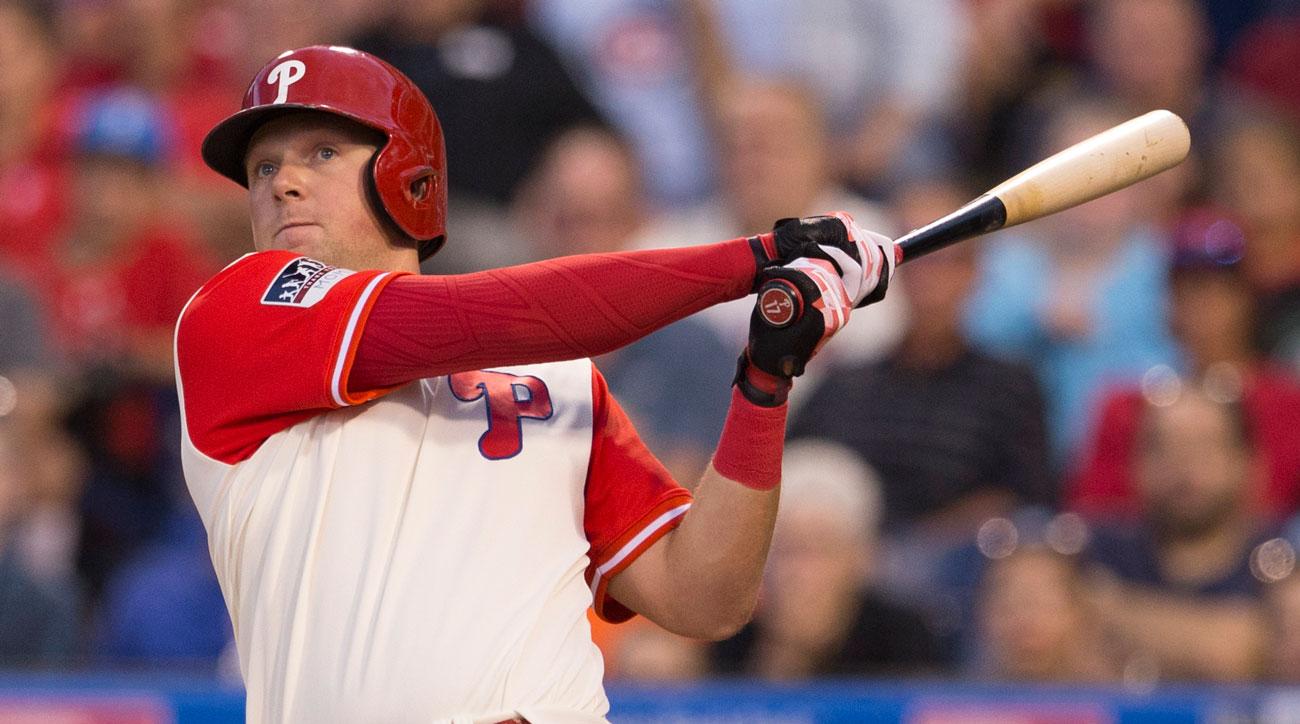 The 2017 rookie class may well wind up being the best we've seen in a long time. In addition to Judge, we had the likes of Cody Bellinger, Paul De Jong, Andrew Benintendi, Josh Bell, Yuli Gurriel, Trey Mancini, Matt Chapman and Matt Olson make headlines. That doesn't even include Phillies phenom Rhys Hoskins, who got his first taste of the big leagues late in the season. He burst onto the scene right away, as he slashed .259/.396/.618 with 18 homers and 48 runs batted in. Considering he logged just 170 at-bats, the fact that he smacked 18 homers was incredible.
It's going to be fascinating to see what Hoskins has in store for an encore. Pitchers have a way of exploiting weaknesses against young hitters, and it's safe to say the slugger won't be catching anyone by surprise next season. Hoskins is somewhat prone to striking out, but that area of his game isn't as glaring a problem as it is for hitters like Judge and Bellinger. Hoskins appears to have better contact skills.
As is the case with many of the game's top hitters these days, Hoskins tries to hit fly balls. Obviously, hitting fly balls is conducive to hitting home runs. Hoskins boasted a HR/FB of 31.6% as a rookie, which would've ranked 5th in the league if he had earned enough plate appearances to qualify for the league leaderboard. Only Matt Olson, Aaron Judge, Giancarlo Stanton and JD Martinez had a better rate. That's some pretty heady company for Hoskins.
It also helps that Hoskins' home park, Citizens Bank Park, is a home run haven. An average of 1.41 home runs was hit per game at Citizens Bank last season, which ranks first in all of baseball. The Phillies' home stadium isn't thought to be the offensive park that Coors Field, Yankee Stadium or Chase Field are, but it's sneakily one of the best hitters' parks in the league.
Given Hoskins' raw power and the park factors working in his favor, Hoskins makes for a fabulous sleeper to lead the league in dingers at +5000. He won't be sneaking up on opposing pitchers, but you can get him at a sneaky value here.
Brian Dozier, Minnesota Twins (+10000)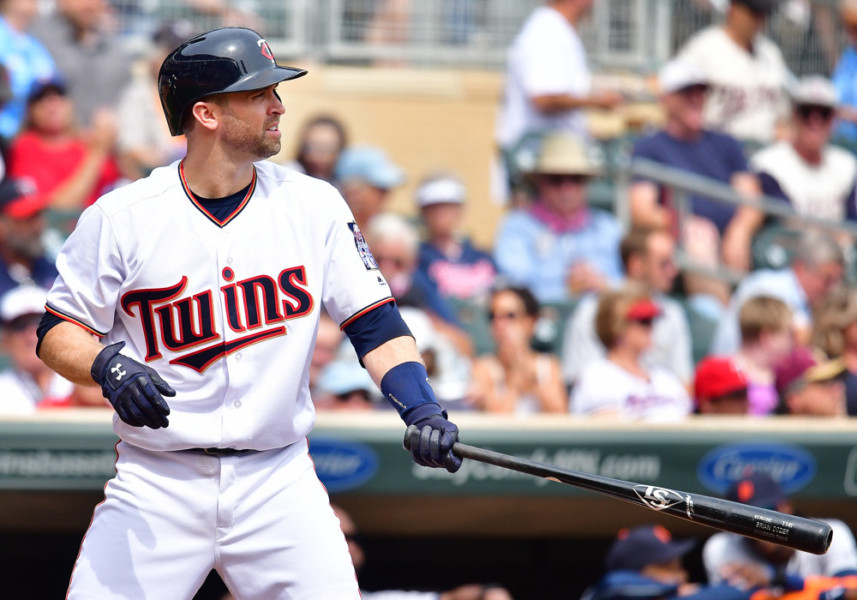 We're not sure what Brian Dozier has to do to get a little attention. Second base isn't a position we traditionally associate with power, but times are changing. Thanks to guys like Dozier, Jose Altuve, Robinson Cano, Jonathan Schoop and Rougned Odor, there's now no shortage of pop at the second base spot around the big leagues.
Dozier led the way last year with 34 home runs, and it marked the fourth consecutive season in which the slugging second-sacker jacked at least 23 longballs. The high-water mark to this point in his career is 42, which was set back in 2016. Dozier's 42 homers that year set a new American League record for a player at his position.
Despite his unreal power, Dozier is being seriously undervalued here way down at +10000. As a reference, here are a few players in Dozier's neighborhood: Charlie Blackmon (+10000), Domingo Santana (+10000) and Francisco Lindor (+10000). Those are three excellent hitters, but none of them come with the raw power upside Dozier possesses. As a result, he's easily the best bet of the bunch to finish the season as baseball's home run king.
We also don't generally think of Target Field as a hitter-friendly park, but it's another yard that grades out as one of the best parks in the league to hit home runs. An average of 1.17 dongs were hit per game at Target Field last season, which ranked sixth in all of baseball. 18 of Dozier's 34 deposits came at home, as well.
Dozier isn't even 6-feet tall, so he doesn't profile as your typical slugger. He's certainly not as physically imposing as Stanton, Judge or his teammate, Miguel Sano. Even so, he packs a punch. Pitchers know about Dozier's dangerous bat, and you should, too. Look at him as a very intriguing flier bet here at +10000.
Joey Votto, Cincinnati Reds (+5000)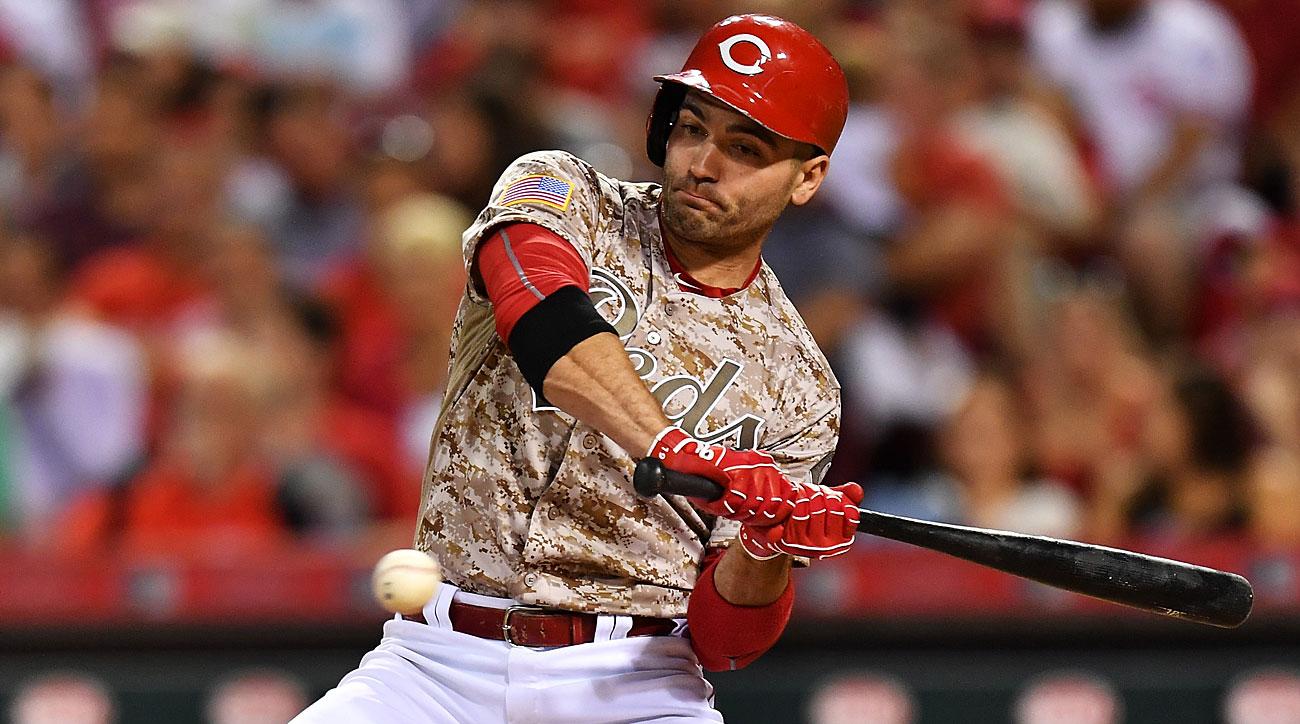 Joey Votto is a legitimate major league superstar, but he's somewhat overshadowed due to the fact that he plays in Cincinnati. He's deliberately not flashy, but the former National League MVP just keeps on chugging along as arguably the best all-around hitter in the majors.Votto put together arguably his finest season to date last year at age 33. The Toronto native slashed .320/.454/.578 with 36 homers and 100 runs batted in. The 36 dingers were the second-most he's ever hit during the regular season. He hit 37 balls over the fence way back in 2010.
Votto will turn 35 in September. He's gotten off to rather ragged starts in each of the last 2 seasons, which prompted many to wonder whether his days as an elite hitter were in the rearview mirror. He eventually recovered both times to show that he's still at the top of his game, but you have to wonder when that decline is coming.
Based on the ridiculous second half he posted in 2017, Votto should have at least one more top-tier season in him, if not many more. Votto is historically a guy that hits between 25 and 29 homers a year, but he saw the uptick in power with the rest of the league in '17.
Some criticize Votto's ultra-patient approach. The 11-year veteran is more than happy to take his walks, which some believe hinders his run-producing ability. If Votto took a more aggressive approach at the plate, perhaps he's put up even gaudier power numbers than he already does. If anything, he seems to be getting more patient as his career progresses. After posting a walk rate of 16% and a K-rate north of 17% in 2016, Votto upped his walk rate to 19% and lowered his K-rate all the way down to 11.7% last year.
We have no way of knowing whether he plans on altering his approach entering 2018, but we don't really have any reason to believe he will. He was considered to be among the MVP frontrunners last season despite playing for one of the worst teams in baseball. Votto looks like a guy capable of hitting 50 homers if he wanted, but that doesn't seem to be his game.
Still, it's entirely possible. We can't ignore the fact that Votto plays 81 games a year at Great American Ballpark, which has earned the nickname "Great American Smallpark" for a reason. The ball flies out of that bandbox. GABP finished 10th last season in home runs per game (1.094). Votto is as capable as anyone as planting them in the seats.
Votto isn't as favorable a value as either Hoskins or Dozier, but he's not the worst try here at +5000.