Hide Bonus Offers
| | | | | |
| --- | --- | --- | --- | --- |
| #1 | Bovada Sports | 50% Up To $250 | Visit Site | Bovada Sports |
| #2 | BetUS | 125% Up To $2,500 | Visit Site | BetUS |
| #3 | MyBookie | 100% Up To $1,000 | Visit Site | MyBookie |
| #4 | Everygame | 100% Up To $500 | Visit Site | Everygame |
| #5 | BetOnline Sports | 60% Up To $1,000 | Visit Site | BetOnline Sports |
2018 Kentucky Derby Betting: Early Odds and Picks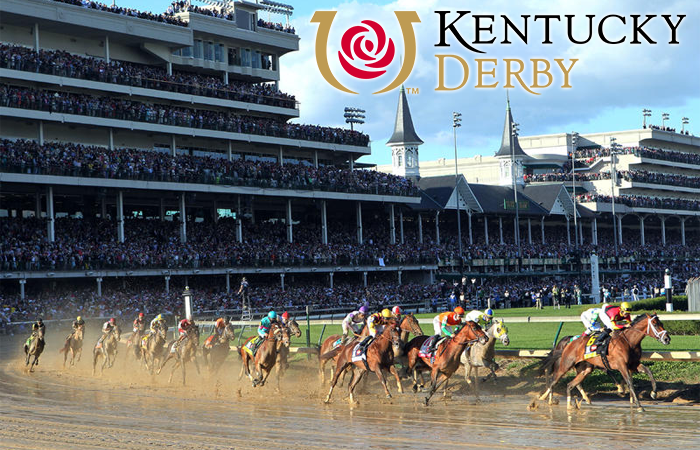 There is quite a bit that can happen between now and the running of the 2018 Kentucky Derby. Despite that being the case, some horse racing betting sites are wasting no time pushing out early odds for one of the biggest events of the year in the sport.
One big reason why? October and November bring some huge races, including the historic Breeders' Cup. Not long from now we'll be gearing up for the Triple Crown, with a slew of races prepping us for that first draw in next year's Kentucky Derby.
It's silly to think things are even remotely locked in right now. The majority of the horses in the current field at SportsBetting.ag won't make the cut. Some will just flat out perform poorly, some will get hurt and others will be held out of the first leg of the Triple Crown for other reasons.
That doesn't stop us from looking ahead, though, especially when doing so could end up making us some serious money.
2018 Kentucky Derby Odds
You won't find too many sports betting sites issuing their KD odds this early, largely for the reasons we mentioned. However, MyBookie.ag is casting a wide net and giving us a staggering list of options.
There are far too many to list here, but there are some clear favorites in the eye of My Bookie, as well as some interesting sleepers that offer pretty crazy value.

Favorites
Even the top Kentucky Derby experts aren't ready to issue their favorite picks this early in the game. However, we can get a mild sense of which horses are above others by looking at horse racing rankings.
Ed DeRosa of KentuckyDerby.com has also updated his top 10 for this year's derby race, so we can look to him and other KD experts, as well.
Bolt D'Oro +4000
The Tabulator +4000
Free Drop Billy +6000
Zatter +6000
Run Away +7000
Givemeaminit +7500
Copper Bullet +7500
Hollywood Star +8500
We have a good list here, with Bolt D'Oro offering some of the best reliability at My Bookie. We're still making money at +4000, while HorseRacingNation.com rates this as the 2nd best horse at the moment for the Kentucky Derby.
D'Oro has wrecked so far, taking first in three races (most notably a win at the FrontRunner Stakes) and may perform in the Breeders' Cup Juvenile G-1. Either way, this is among the favorites and a horse to either bet on now or at least monitor over the coming months.
Copper Bullet comes in as DeRosa's favorite horse in the early going. It's not hard to see why. We're getting even better value with this horse, which happens to rank 9th at Horse Racing Nation after finishing 1st or 2nd in all four of its races, including a recent win at the Saratoga Special in August.
Run Away is probably the other main horse to keep an eye on out of this group of contenders. HRN ranks this horse 5th at the moment and it's taken first in 3 of its first 4 races.

Sleepers
Favorites don't always win in the big horse races, so even though some of the current contenders offer value, it could pay to dig a bit deeper. Here are a few Kentucky Derby sleepers to track in the coming months:
Ten City +10000
Patrick's Day +10000
Untamed Domain +10000
Dak Attack +1200
Ezmosh +12000
Mojovation +13000
He Hate Me +13500
Snapper Sinclair +22500
Blueblood +30000
Tin Badge +32500
Earth +32500
Texas Wedge +33000
DeRosa specifically lists Ten City, He Hates Me, Tin Badge, Earth, Texas Wedge and Dak Attack inside his top 10, so we at least need to note that.
The odds are fun with all of these horses, too, while we could really find ourselves some serious profit with the likes of Snapper Sinclair, Blueblood, Tin badge, Earth and Texas Wedge.
Of that high upside group, the best pick might be Ten City, which currently comes in as the 3rd best horse at HRN. Ten City won the Bashford Manor and has finished 1st or 3rd in all four of it's races to this point.
The likes of He Hate Me (two first-place runs), St. Patrick's Day (1st and 2nd place finishes) and Dak Attack (7th overall, 2 first place runs) all offer some of the best safety and upside, however.
Who Will Win the 2018 Kentucky Derby
It's clearly far too early to make a concrete prediction. You hopefully are not here to hammer in your home run KD winner, as it isn't even the new year yet.
That being said, there is incentive in betting on horse races well ahead of time. One such benefit is maximizing your betting upside, as you can get a sleeper or long shot at a ridiculous price and then they later turn into a favorite.
While that's certainly possible, we tend to lean toward Copper Bullet. Numerous experts are pointing to this horse leading the way as we get the race for the Kentucky Derby rolling.
A lot can happen between now and May's big race, and it's quite possible Copper Bullet will be on of many would-be contenders that either drops out entirely or shows us they're not as strong of a threat as we thought.
Still, Copper Bullet has been impressive thus far and may have the goods to give the KD a serious run. At +7500 at My Bookie, we're even getting elite value with that bet.
We wouldn't go too hard at this specific bet, but doing some extra research to help land a couple of flier bets with upside this early in the process may not be a terrible idea.
Pick: Copper Bullet (+7500)