2018 French Open – Current Tennis Betting Odds for the Tournament Winner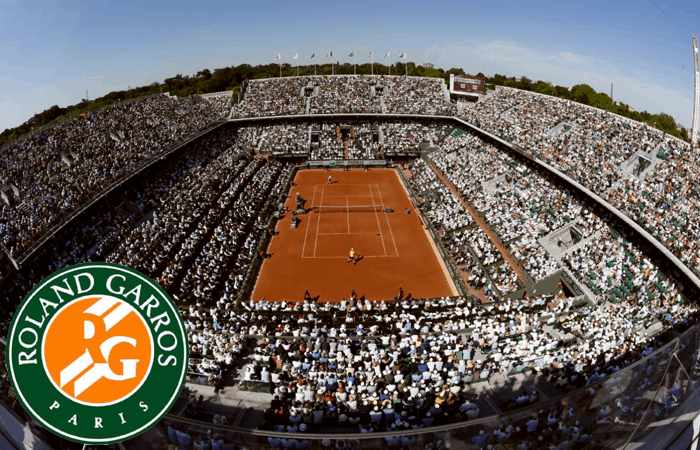 The clay court season will soon reach its peak with the 2018 French Open. The Roland Garros will start on May 21 and continue until June 10. Plenty of men and women will be hunting for glory.
Tennis fans will be looking forward to enjoying some first-class players in action. As for the punters, there are bound to be plenty of opportunities for making some money on the tournament.
There's still a little while to go, but it's never too early to take a closer look at the bookie's odds and try to find some value, which is exactly what I've done in this post.

2018 French Open Men
If you look at the ATP rankings, it's hard to believe that the year is 2018. The first two players there are Rafael Nadal and Roger Federer. Those two should've been second-string players by now, but I guess they are simply not human and age doesn't matter.
The Swiss maestro has once again decided to skip the French Open, and it seems like a good decision. It seems highly unlikely for him to beat Rafael Nadal and win another Grand Slam here. In fact, it seems impossible for anyone to dethrone the Spaniard who has won the Roland Garros 10 times.
Of course, many will try. Let's take a look what the prices of the bookmaker suggest and try to find some good value.
Rafael Nadal (1.44)
He's the obvious favorite of the bookies, the fans, and anyone who knows anything about tennis. Rafael Nadal is currently number 1 in men's tennis. There were some doubts about his condition after a hip injury, but Rafa has won Monte Carlo and Barcelona since returning.
He looks to be in exceptional shape, and it's hard to see anyone beating the King of Clay.
You will rarely find a player that has been dominating any major tournament the way Nadal has done in Paris. I believe that the only way for him to lose is an injury or some kind of extreme misfortune.
The bookies are on the same page, as the price for Nadal is only 1.44. This might seem ridiculous, but the man has won it every time he participated since he was 18, with only one exception. Considering the lack of consistent opponents on the circuit, the price seems fair.
Dominic Thiem (7.00)
Dominic Thiem is one of the rising stars of men's tennis and certainly has a Grand Slam waiting somewhere in his career. The Australian was knocked out in the semis two years in a row, which is the reason the bookies see him as the second favorite.
He's the typical baseliner, and the clay courts are made for Thiem. A quick look at his performance in the Roland Garros 2017 and 2016 will prove that. In fact, I can easily see the Aussie winning the French Open eventually.
The problem is that Rafa Nadal will have to retire for that to happen. Still, I believe Dominic Thiem is one of the very few players that could actually challenge the Spaniard if he's not at his best.
Considering the juicy price of 7, this is one of the best picks out there if you're looking for value. However, the presence of Nadal is a bit of a problem.
Novak Djokovic (8.00)
No one knows what happened with Djokovic. The Serbian former world number 1 has been struggling for a while now. He recently admitted his confidence was gone, but it's not only that. He obviously can't reach the same levels of conditioning after multiple injuries.
There are many questions about his diet as well. Djokovic made some drastic changes in 2016 and 2017. He seems obsessed with healthy food, but according to some experts, he's gone a step too far in what he eats.
This is the reason the Serbian legend is priced at around 8 or so, despite winning the French Open in 2016 and playing a couple of close finals against Nadal. Djokovic of 2013-2016 would've been a huge threat.
His 2018 version seems unlikely to do something special, and I wouldn't go for him even at 8.00.
Juan Martin del Potro (16.00)
Juan Martin del Potro is an exceptional talent that seemed bound to inherit from Rafa Nadal and Rodger Federer the next number one. A possible rivalry with Novak Djokovic was mouthwatering for the fans, and everyone was looking forward to seeing how far the Argentinian could go.
Unfortunately, del Potro has struggled with wrist injuries for years. After a couple of short returns, it seems that he is finally here to stay now.
The big guy has won a lot of games and is showing great form. He is still 29 and has some time to actually win a couple of Grand Slams before retiring.
Clay court is not the best surface for Delpo, but he's still more than capable of going deep in the tournament. In fact, I see him as a legitimate contender. Furthermore, he's one of the very few that has shown the mental toughness to beat the best.
At a price of 16, this is the player I believe contains the most value.
Of course, it's a long shot, but del Potro COULD win against Nadal.
Stanislas Wawrinka (20.00)
If you look at Stan Wawrinka's record in the French Open, you simply can't ignore him. The Swiss played a final in 2017, reached the semis in 2016, and actually won the Roland Garros in 2015. On top of that, he has a nice record in Grand Slam finals.
There are a couple of problems, though. Wawrinka went through a couple of surgeries and was close to retiring. He looks better now, but he's probably still not at his best. If you add the fact that he's 33, it's hard to see him win the tournament.
The odds of 20 might be tempting, but I will probably abstain.
What About the Rest?
It seems like the rest of the players out there don't have a chance to win the Roland Garros 2018. The likes of Zverev, Dimitrov, Nishikori, Chung, Goffin, and Kyrgios are decent but inconsistent. I wouldn't completely rule them out in any of the other Grand Slam tournaments.
However, we're talking about the French Open, and Rafael Nadal is fit. It would take something exceptional to beat him, and I don't see one of these guys showing enough to achieve it.
Final Picks
I believe the best approach would be to pick two players to win. Despite the short price of 1.44, Rafael Nadal simply can't be overlooked.
However, the odds of 16 on Juan Martin del Potro are where the most value lies, at least in my opinion. This is why I think a combo between those two would be optimal.
2018 French Open Women
The men's French Open 2018 has a clear favorite, but the women's draw is exactly the opposite. It seems impossible to predict what will happen.
There are plenty of players who seem capable of winning, and it's a bit of a mess. Let's take a look at the odds and see if there is some value up for grabs.
Simona Halep (6.00)
Simona Halep is certainly one of the big contenders for the French Open this year. The Romanian star is in her peak at 26. She is leading the WTA rankings, reached the Australian Open final, and has already played twice in the French Open final. The last time that happened was in 2017, so Halep has proven she's good on clay.
I would say she will win a couple of Grand Slams if she stays healthy in the next couple of years. It won't be a big surprise if the French Open 2018 is among them. The only problem is that the maiden Grand Slam is eluding Halep, as she has lost a couple of finals already.
Still, the price of 6 is pretty good, and I believe it's worth a shot.
Serena Williams (7.00)
It would be hard to find the words to describe how great Serena Williams is. She's arguably the best woman in the history of the game. The legendary American has won 23 Grand Slams already. She would've been my favorite for the French Open, but there are a couple of things to consider.
First of all, Serena is 36 and became a mom in 2017. As a result, I don't think she will have the same physical advantage as she used to. Another factor is that clay is not her favorite surface. Sure, Williams has 3 French Open titles to her name, and she has won any of the other Grand Slams at least 6 times.
She certainly is a threat, but the odds of 7 are simply not good enough to convince me. Simply put, this is one of the few Grand Slam tournaments where Serena Williams is not among the top contenders.
Garbine Muguruza (8.00)
Ranked 3rd on the WTA list, Garbine Muguruza is a legitimate contender for the French Open crown. She already won the Roland Garros in 2016 and will be looking to add another title this year. Another accomplishment of hers is reaching the world number 1 in 2017.
And this is despite Muguruza's rather tender age of 24. She has shown a lot of promise that has been backed up by two Grand Slam titles already. The only problem is the lack of consistency. A good example of that is her early exit during the Australian Open, where she was knocked out in the second round.
Still, the French Open should be better for the Spanish star. I believe the odds of around 8 are fair, and Muguruza is one to watch.
Elina Svitolina (8.00)
Elina Svitolina is just 23, but she already has quite the reputation. The young Ukrainian is ranked 4th by the WTA and is one of the future stars of the circuit. Some might argue that Svitolina is not ready to win a Grand Slam, but I would beg to differ.
She reached her first Roland Garros quarterfinal in 2015 and was knocked out at the same stage in 2017. Clay is clearly Svitolina's favorite surface, and this is where I expect her to reach her first major Grand Slam success.
In fact, I believe this could happen this year, and the odds of 8 represent some good value.
Jelena Ostapenko (10.00)
Jelena Ostapenko is just 20, but that shouldn't fool you. She is the 2017 French Open winner and number 5 in the WTA rankings. The young Latvian star will be eager to repeat the performance from last year once again.
Her strongest weapon is her extremely attacking style of tennis. Ostapenko is always trying to stay aggressive and win the point. She has the potential to be a dominating figure in women's tennis for the years to come.
I would say it would be hard to win the Roland Garros again, but it's not impossible. The price of 10 is just a bit shorter than what I would expect, so I don't think betting on Ostapenko is a good idea. However, I will certainly be watching her games!
What About the Rest?
If I include every single player that has a shot at the title, this post would become endless. Since Serena Williams gave birth, it has been wide open.
While I believe the contenders I talked about so far are the favorites, there a couple of others that could take the trophy home.
Caroline Wozniacki, Angelique Kerber, and Maria Sharapova have all won Grand Slams before and could do it again in Paris. The likes of Azarenka, Konta, Kvitova, and Pliskova shouldn't be underestimated, either. However, I don't see value in the odds of any of them.
Final Picks
Simona Halep would be my top pick, and the price of 6 is just about enough. The other option I like is Elina Svitova at 8, as I believe the young Ukrainian loves clay courts and will be eager to prove herself on the biggest stage.

Bovada Is Highly Recommended for Online Tennis Betting
September
Casino of the Month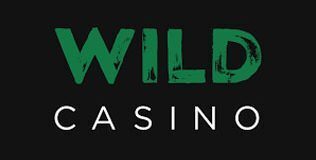 Welcome Bonus
250% up to $5,000