Hide Bonus Offers
| | | | | |
| --- | --- | --- | --- | --- |
| #1 | BetOnline Sports | 60% Up To $1,000 | Visit Site | BetOnline Sports |
| #2 | Bovada Sports | 50% Up To $250 | Visit Site | Bovada Sports |
| #3 | BetUS | 125% Up To $2,500 | Visit Site | BetUS |
| #4 | Everygame | 100% Up To $500 | Visit Site | Everygame |
| #5 | MyBookie | 100% Up To $1,000 | Visit Site | MyBookie |
Betting on the 2018 Emmy Awards – Latest Odds and My Top Picks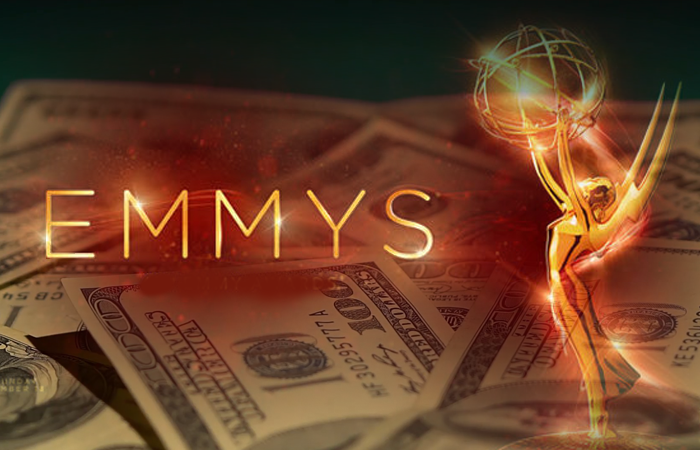 Hollywood hopes to honor the very best in television come September 17th, when the 70th annual Primetime Emmy Awards arrive at the Microsoft Theater in Los Angeles, California.
Depending on who you ask, the Emmys haven't always gotten it right.
For every television show that got overlooked (Seinfeld) or acting performances that weren't acknowledged (Andrew Lincoln), both old and new, there is a hot take waiting to point them out.
The good news is that the Emmys do still pay homage to some of the best entertainment on TV, and whether you agree with the ultimate winner in each category, it's hard to argue that the victors aren't at least deserving.
Another wrinkle in the process is the fact that you can bet on who wins what awards.
That complicates things a bit, as you are quickly less concerned as to which shows and actors get burned and more interested in how the winners impact your wallet.
Fortunately, like most award shows, the end result is relatively mapped out. There can still be some upsets to consider, but the top entertainment betting sites hand out massive odds to the favorites.
This certainly limits the appeal of Emmy sleepers and high-upside wagers, while at the same time limiting the interest and profit in wagering on the likely winners.
Still, the Emmys are fun to talk about, you're going to watch them, and you probably want to know how you should bet.
I don't pretend to have all of the answers, but based on the latest Emmys odds and the whispers surrounding the event, I certainly have my favorite Emmy Awards picks for 2018.
Let's dive in with a look at each major category and its respective odds over at SportsBetting.ag.
All odds that are referenced in this article were taken from SportsBetting.ag on 8/2/2018. These odds may have changed since the time of this writing.
Best Actor – Comedy
I'll get things started off with the best actor in a comedy series, and after winning in 2017, Atlanta's own Donald Glover is the heavy favorite to repeat.
It's awfully hard to go against Glover. He was the easy favorite to win last year (and did), while what he's doing with Atlanta is both fresh and hilarious.
That being said, if you are looking for 2018 Emmys sleepers, look no further than the underrated Bill Hader. Hader's dark and sharp turn in Barry hasn't gone unnoticed, and it's a versatile role capable of pulling off the upset.
I don't like any of the longshots here, but Larry David never getting recognized for his work on Curb Your Enthusiasm is a bit of a slap in the face. In fact, he returned after a six-year hiatus and arguably delivered his best and most relevant season yet.
Hader is a solid pivot, and David is fun to root for, but this is Glover's award to lose.
Best Actor – Drama
On a more serious note, we move along to the best acting performance by a leading male in a drama series.
Sterling K. Brown is shooting for a repeat just like Glover, as he continued to be exceptional in season two of This Is Us.
Top entertainment betting sites like SportsBetting.ag hand him solid -160 odds as the leading favorite.
I am always game for eyeing an upset, but I'm not digging any here.
Jason Bateman is criminally undervalued here at +3300 (he was awesome in Ozark), but he never dug quite as deep as Brown, and it may require a second killer season from him and his show to really wow the critics.
I think there is an argument that Milo Ventimiglia is the more powerful presence than Brown on his own show, but he's also propped up by the writing and his role.
The only other option here, realistically, is Matthew Rhys for his role in The Americans.
That show and his performance have never been appropriately graded by the Emmys, but I don't know if I'd expect that to suddenly stop now.
There has been a new best actor winner in this category every year since Bryan Cranston (Breaking Bad) won his third in a row back in 2010. Unfortunately, the lineup isn't that intimidating, so Brown should get a second straight nod here.
PICK
Sterling K. Brown
-160
Best Actor – Limited Series/Movie
There were some pretty powerful limited series and movies released over the past year, and Darren Criss leads the way for best actor for his gripping performance in The Assassination of Gianni Versace.
I'm not sure if Criss is the favorite because of how well he acted or just how intense his series was. Either way, it does feel like some pretty iconic stars are being overlooked here.
Jeff Daniels comes in with the worst odds despite crushing it in The Looming Tower, while Antonio Banderas was surprisingly fantastic (I always felt he was loudly overrated) in Genius.
If anyone is stopping Criss, though, it has to be Benedict Cumberbatch for his work in Patrick Melrose.
I think you can consider other options here, but Riz Ahmed was an explosive newcomer last year in The Night Of, and I think Criss looks like a lock to follow a similar path.
Best Actress – Comedy
Heading over to the female side of acting, you can place a wager on which comedic talent is named best actress in a comedy series.
Rachel Brosnahan was previously best known for a small role in House of Cards, but she really blew up with smash hit The Marvelous Mrs. Maisel.
Needless to say, she is a huge favorite to take home this award.
Based on all of the reviews and Emmy reporting online, this one looks like a slam dunk.
Allison Janney is a titan of the industry and has solid +1400 odds, though, while Tracee Ellis Ross has always been great in Black-ish.
These are distant longshots that really don't seem to stand a chance, however.
Best Actress – Drama
If it feels like the 2018 Emmy Awards are in danger of providing little suspense, it's because they probably are.
That's why I'm doing my best to offer a few sleeper options here and there, but for the most part, the smart money resides with the favorites.
That's the case for best actress in a drama, too.
Elisabeth Moss has been rather fierce in The Handmaid's Tale, a powerful series that really put Hulu on the map and is honestly one of the best shows around.
There's not much competition here, as Moss comes in with -225 odds.
While Moss is the heavy favorite here, I do like a few other bets.
Keri Russell was always fantastic on The Americans, while you will not find a more versatile talent than Tatiana Maslany (Orphan Black) in this group.
Personally, I'd probably vote for Maslany every year. However, her show did kind of sputter out near the end, and she's won once before.
Evan Rachel Wood would also be a fun sleeper to target. She carries nice odds and has been awesome in Westworld.
Vegas like Claire Foy as the best Emmys upset pick, but even though she's been great in The Crown, I'm just not seeing it.
Ultimately, I don't mind a few fun fliers on the bottom three here, but I simply doubt Moss loses this one.
Best Actress – Limited Series/Movie
A strong recurring role on a long-running series is always impressive, but a daring performance in a limited series or movie can really leave a lasting mark.
I'd say Laura Dern (-400) did that in The Tale. She's coming off a big win last year in Big Little Lies, and she just might ride that momentum in another win in a different category this year.
Dern is the heavy favorite here, and I don't think it pays to go against her. If you plan on doing that, however, I'd aim high with Edie Falco.
Falco is best known for the starring role in Nurse Jackie, but she was also sharp in Law & Order True Crime: The Menendez Murders.
I doubt Falco wins, but she's won four Emmy Awards for her acting in the past, and that'd be one fun upset given the odds. Still, Dern has been crushing it over the past couple of years and is favored for a reason.
Best Comedy
I have yet to truly pick an Emmys upset just because I don't really see any viable threats in most of the important categories.
This one might be wide open.
Atlanta understandably pulls into the lead with Veep (winner the last three years) not in the running, but this is actually a stacked category.
The Marvelous Mrs. Maisel
+160
Curb Your Enthusiasm
+3300
Unbreakable Kimmy Schmidt
+5000
Donald Glover leads a witty story in Atlanta, but the odds seem jacked up here. The Marvelous Mrs. Maisel has been widely applauded, while Barry has also been a huge hit for HBO.
Curb Your Enthusiasm made a triumphant return last year, too, while Silicon Valley, Black-ish, and Unbreakable Kimmy Schmidt are three shows that have drawn rave reviews yet have never taken home best comedy.
GLOW is even a realistic threat, with former Community alum Alison Brie headlining a fun and action-packed story most wouldn't have ever thought to write.
I think Atlanta makes sense as the favorite, but the next two options are very real threats. I'm going to go out on a limb here and roll with The Marvelous Mrs. Maisel, which I think is a real threat to snag a bunch of awards.
PICK
The Marvelous Mrs. Maisel
+160
Best Drama
It's back to the chalk bettors should probably go, as The Handmaid's Tale is arguably the best show on television or streaming right now.
The Handmaid's Tale stole the show last year after being heavily favored, and the Elizabeth Moss engine will once again enter the Emmys in the lead.
This is actually a loaded class, as Game of Thrones is probably the most engrossing show on TV these days and certainly has the staying power with two wins in 2015 and 2016.
That's easily the biggest threat here, but it's worth wondering if shows like The Americans or Stranger Things will finally get their due.
This Is Us is a longshot, but if you're talking sheer heat string impact, nothing beats it.
If you want safety, The Handmaid's Tale will do the trick here. However, Game of Thrones absolutely rivals this show, and after winning two straight before 2017, it's possible the Emmys send it off with one more big win.
Best Limited Series
This category enters with a landslide favorite, as The Assassination of Gianni Versace was extremely well done from top to bottom and figures to be this year's The Night Of.
The Assassination of Gianni Versace
-1500
Godless has the next best shot here, but this is hands-down The Assassination of Gianni Versace's Emmy to lose.
PICK
The Assassination of Gianni Versace
-1500
Best Reality Competition Program
I will admit that I do not watch every show listed here, but most of the shows in this category are pretty entertaining.
RuPaul's Drag Race seems to take the cake as the heady favorite, while The Voice looks like its toughest competitor.
American Ninja Warrior
+2000
The Amazing Race and Top Chef are recurring classics in this category, as they've both won multiple times in the past. Given their history and solid production, they aren't terrible fliers at +1000 and +2000.
I'd be very interested in The Voice as well, seeing as this is quite arguably the best singing competition show of all time, and it's stood strong with wins in each of the last three years.
RuPaul's Drag Race is just now a top contender in its 10th season, so while it looks like the safe play based on odds, I'm aiming a little higher here.
Best Supporting Actor – Drama
It's on to the top supporting actors in various categories, and I'll start that off with Jim Hopper himself, as David Harbour leads the way for best supporting actor in a drama series.
I'm a bit shocked he's the clear favorite, seeing as Stranger Things doesn't seem to be a serious contender for any other Emmys.
Harbour plays a very likable hero, but I'm not sure he really deserves the nod here. In fact, he's facing quite a stacked lineup of worthy candidates.
Nikolaj Coster-Waldau
+4000
Peter Dinklage not only is a worthwhile value bet at +200, but he also has won twice in the past.
He'd be my pick if you're going for a GoT alum (Nikolaj Coster-Waldau's character isn't quite as impressive), while Joseph Fiennes plays a crucial role in the popular The Handmaid's Tale.
Dinklage looks like the main threat here, but Stranger Things needs to get acknowledged somehow at the Emmys. I think it's with a win for best supporting actor in this spot.
Best Supporting Actor – Comedy
It seems that with every bit role Henry Winkler plays, he's constantly stealing scenes.
Whether it's as an incompetent lawyer in Arrested Development, as a doctor in Parks and Recreation, or as an acting coach in Barry, he just keeps getting better and better.
He is not as big of a favorite as I'd peg him to be, but he's certainly deserving and even offers a little betting value at -170.
This is admittedly a very tough lineup for Winkler to contend with.
Louie Anderson has made embarrassing himself an art and is the most fun dark horse possibly ever at +5000, Kenan Thompson continues to be vastly underrated, and Alec Baldwin is an icon still throwing punches.
It's a pretty stacked group, but Tony Shalhoub at +400 looks to be the prime threat. I think Winkler deserves this nod, and he should probably get it.
Barry was too good to not get a win, and if you're not betting on the show or Bill Hader, this is the wager you need to make.
Best Supporting Actor – Limited Series/Movie
Jeff Daniels has developed into such a great actor that his footprint is felt all over the 2018 Emmy Awards.
He's nominated for his part in The Looming Tower, but he enters this category as the clear favorite.
Brandon Victor Dixon
+2000
I don't think anyone here really has a case to unseat Daniels from the top spot. Ramirez has the next best odds, but the argument for these other candidates comes up pretty frail.
If anything, I'd swing for the fences and roll the dice on John Leguizamo at +4000. He was never properly honored for his impressive work on Bloodline, while he was fantastic in Waco.
A longshot flier bet isn't a terrible try here, but Daniels looks like a lock.
Best Supporting Actress – Drama
On the other side, Ann Dowd has a narrow edge for best supporting actress. Of all the tight Emmys categories this year, this is probably the toughest call.
Dowd was another big reason for The Handmaid's Tale being so successful, and she absolutely deserves the nomination.
The good news is that she is a pretty profitable favorite, but she does face a tough group.
Thandie Newton, Lena Headey, and Alexis Bledel all stand out here. The top threat still figures to be Yvonne Strahovski, who also has a fighting chance as a member of The Handmaid's Tale.
I think just because Vegas doesn't seem sure about this one, you can roll the dice a bit. However, I'm all for a little bit of awkwardness, so let's hear it for Strahovski scoring the upset win over her co-worker.
PICK
Yvonne Strahovski
+175
Best Supporting Actress – Comedy
Kate McKinnon is a rising star in the world of comedy. You can check her out in hit comedy movies like Ghostbusters or The Spy Who Dumped Me, but she's getting the nod here for her many hilarious roles on Saturday Night Live.
This is a big, competitive list. I certainly like McKinnon as the favorite (especially with a cool -105 price), but you do have to consider some alternative bets just because she isn't a heavy favorite.
Alex Borstein deserves a look for her role in the adored The Marvelous Mrs. Maisel, while Laurie Metcalf (who was severely overlooked in Getting On) didn't miss a beat in the reboot of Roseanne.
I'm going to aim a bit higher here and go with a classic character, as Megan Mullally has always been a fun one to watch on Will & Grace.
She's won two times before for this role, and I would not at all be shocked to see her get the upset win. Her odds at +2500 are too attractive to pass up.
Best Supporting Actress – Limited Series/Movie
If you thought we were done with The Assassination of Gianni Versace, think again.
Obviously, the critics loved this limited series, and it had as much to do with the tense acting as it did with the real harrowing story.
Penelope Cruz hands in yet another strong performance from this limited series, and she's favored to take home the award for best supporting actress.
I probably wouldn't go against Cruz here, especially since -150 is a nice price for a sizable favorite.
That being said, Judith Light was also great in The Assassination of Gianni Versace, and Letitia Wright (+3300) is worth a flier for her role in a Black Mirror episode.
I still think this is Cruz's award to lose, and the value is nice.
Best Variety Sketch Series
There are a few nominations for Saturday Night Live to consider along the way if you plan on betting on the Emmys, and one is obviously for best variety sketch series.
SNL is one of the most storied television programs in history, and to this day, it stands as the best original sketch series.
Unsurprisingly, it enters the 2018 Emmys as a near-lock at -1400 at SportsBetting.ag and other novelty betting sites.
At Home with Amy Sedaris
+1600
I Love You, America with Sarah Silverman
+1600
Tracey Ullman's Show
+2500
While SNL is the easy call here, there's absolutely no value in throwing down any amount of cash on a -1400 price tag. Instead, I love Portlandia as a high-value pivot (+1400), and Drunk History isn't the worst gamble at +2000.
SNL is going to win this one, but I'll roll with Portlandia, just because the series is over, and Fred Armisen created such a clever world to latch onto.
It'd also be pretty funny to see a former SNL cast member break off and go win this very category on his own doing.
Best Television Movie
You rarely jump for joy for movies made for television release, but there were actually some pretty well-done feature films in 2017.
Even at the very bottom, Al Pacino's Paterno was well received and looks to be a threat in this category.
Black Mirror: USS Callister
-350
While I'd consider a flier bet or two here, the movie that really excites me is The Tale at +200. Black Mirror: USS Callister leads the way, but Laura Dern drives a very thought-provoking story about how we recount our own lives.
I'll freely admit that Black Mirror: USS Callister is the safer play, but at -350, I don't see the point. Consider aiming a bit higher with The Tale.
Best Variety Talk Series
Lastly, we come to the best variety talk series. If you don't stay up late at night or want to hear a lot about politics, this category just isn't for you.
Everyone starts sounding the same after a while, but the most watchable "comedy news" show is Last Week Tonight with John Oliver. Unsurprisingly, it's the heavy favorite going into the 2018 Emmy Awards.
Last Week Tonight with John Oliver
-400
The Late Show with Stephen Colbert
+325
Full Frontal with Samantha Bee
+650
The Late Late Show with James Corden
+4500
The Daily Show with Trevor Noah
+5000
You could really pitch an argument for almost every show here, but John Oliver has taken each of the last two wins in this category.
It's only been around since 2015, and The Daily Show won the first time, but I can't go away from the clear favorite here.
If you need a sneaky favorite, The Late Show with Stephen Colbert makes sense at +325, and while I'm not a big fan of Trevor Noah, a win at +5000 is quite the fun flier bet.
PICK
Last Week Tonight with John Oliver
-400
Summary
I will be the first to tell you that I have not watched every single show or movie that's nominated for an Emmy this year. I don't even know who would have the time for that.
I've watched and read up on most of them, though, and I think there are two major takeaways: most of the favorites will probably win, but the tighter categories feel wide open.
Even in some cases with seemingly heavy favorites, I do think it could pay to take a shot on an underdog.
The Emmys aren't just about winning cash, though. They're about fun and a lot of hard-working talent getting the credit they deserve.
Of course, if you can nail some picks and win big along the way, why not?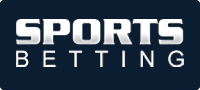 SPORTSBETTING.AG IS OUR FEATURED BETTING SITE FOR THE 2018 EMMY AWARDS.