Looking Ahead to the British Open at Carnoustie – Betting Odds and Possible Winners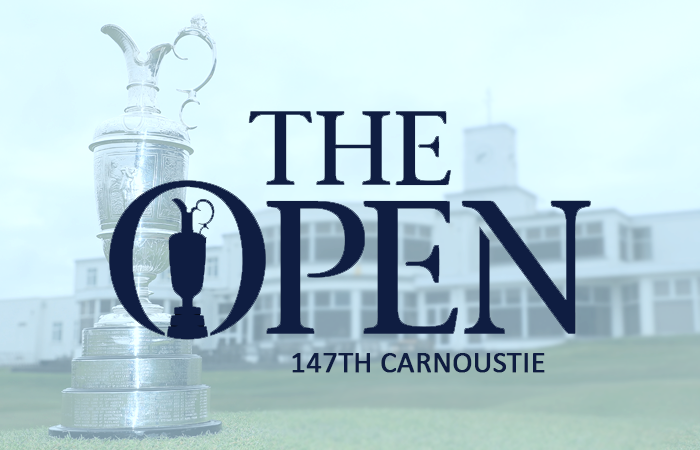 Are you ready for the Open Championship?
This upcoming week marks the playing of the 147th Open Championship, and boy, are we in for a treat.
I can't promise you what the weather forecast will be, and I don't have a crystal ball that tells me who is going to win.
But I can assure you that we'll see four days of electrifying golf, and I anticipate an exhilarating finish. Who knows if the action will live up to the unforgettable drama that ensued on the back nine last summer? But I suspect it will at least get close.
Remember when Jordan Spieth miraculously made 3 birdies and an eagle over a 4-hole stretch that won him the Claret Jug? Take a look!
The Open Championship produces theater year after year, and when it takes place at Carnoustie, this theory seems to ring true.
Before I get into what's on tap for this year's British Open, let me quickly fill you in on the venue.
Carnoustie Golf Links
Carnoustie is a place that has produced as much drama and captivating headlines as any course in all of the British Open rotation.
Surely you remember the epic collapse of Jean Van de Velde at the 1999 Open? The famous scene of him taking his shoes off and eventually making a triple bogey to get in the playoff – well, that happened on the 18th hole at Carnoustie.
What about the 2007 British Open, when Sergio Garcia was a 7-foot putt away from winning his first major, only to be denied by Padraig Harrington in the 4-hole playoff!
The point I am making is that we have seen plenty of jaw-dropping moments take place on the sacred grounds of Carnoustie.
This year's Open Championship is bound to have plenty of highlights of its own. I want to begin previewing the tournament by discussing some of the players I could see wind up as the last man standing.
My thoughts will all make more sense once you get fully acquainted with the golf course, though.
I have prepared a detailed and all-inclusive guide to Carnoustie, and it's right here at your disposal. Not only do I talk about past British Opens that have been contested at Carnoustie Golf Links, but I give you a full-blown description of the layout.
If you want to know about the signature holes or why Carnoustie was built in the first place, it's all covered on the page dedicated to the course that opened way back in 1842.
If you are planning on attending the Open and need tips and advice on traveling to Scotland and how to get to the course, that can be found in the guide as well.
Just make sure you check it out before you place any bets because you might find bits and pieces of data that sway you one way or another.
What Does the Early Betting Sheet Look Like?
I plan on releasing an extensive betting preview on Wednesday, the day before the tournament begins. That's where you will be able to find out which wagers piqued my interest and where the real value lies.
In the meantime, SportsBetting.ag has taken care of us and has posted an early look at some of the favorites.
Take a quick peek. Do any of these prices catch your eye?
Right off the bat, you can see how wide open this thing is. The days of Tiger Woods being even money against the entire field are long gone, folks.
You might as well get used to seeing the betting sheet at a major championship look like this for the foreseeable future, because nowadays, there are too many world-class players competing.
One thing I quickly noticed is that there are 4 players listed above Justin Thomas, the 2nd-ranked golfer in the world. Another 5 golfers have the same odds as him. Perhaps it is because he is known as a high-ball hitter, and he missed the cut in the Open in 2017.
But after watching JT play over the past few years, I have come to realize that the former Crimson Tide golfer has all the shots and can play efficiently on all styles of golf courses.
If this is an early sign that JT will be the underdog in a matchup against Rory McIlroy, that might be something we'll want to look closely at.
A bit further down the list, I see Patty Reed at +3300, behind the of likes Alex Noren. Don't get me wrong; I'm a big fan of the Swede's game, and I think Alex Noren is a heck of a player. But P-Reed has gone T2-1st-4th in the past 3 Majors, which includes a victory at the Masters in April.
His 4th-place showing at Shinnecock Hills at the U.S. Open in June told me that this guy isn't content just resting on his laurels. It showed me that Reed is hungry for more, and there's no reason whatsoever to think he won't play well this week at Carnoustie.
I'll be keeping my eye out on how the bookies price him in his matchups because we might be able to spot an edge or two.
Be Patient; The Best Bets Are yet to Come
The last thing you need to be doing is scouring the odds I listed above, thinking it's a race to get your bets in. Simply choosing a handful of players and betting on them to win isn't what I suggest doing.
That's not the road to profitability. Don't fall into that trap.
Have you ever heard the saying, "Patience is a virtue"? How about, "Good things come to those who wait"?
Hopefully, you get my point, but if you just wait a couple more days until all the props and matchups are released, you'll see a much better selection of wagers to choose from. Better yet, wait until Wednesday, and I'll post everything you need to know in order to turn a profit right here.
See, if you just pick players to win, then more often than not, you'll go home empty-handed. The payoffs might be handsome on a +2500 bet, but you have to understand that in all likelihood, those bets end up as losers.
Picking apart the matchups and targeting certain props has consistently been the best formula for me. Once I started doing my homework and researching the right things, unlocking value in the matchups became easier and easier.
Try following my advice this week and see where it ends up steering you. It's coming from a reputable source, and it won't cost you a penny.
Sounds like a golden opportunity to me!