2018/9 NBA Roundtable Discussion Part 2 – What to Expect This Season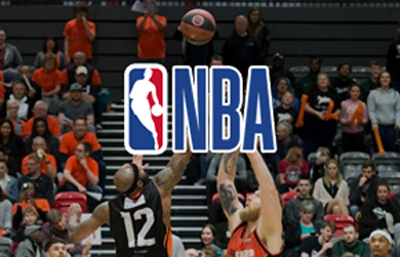 Well, NBA fans, here we are again. I know you are getting amped up for the NBA season and can't wait to start watching and betting the games.
If you enjoyed our last NBA roundtable discussion where Noah, Michael, and Jerry answered a variety of questions related to the upcoming season, then you'll love this post as well.
Given that our top NBA writers already spoke about things like MVP odds and who they think will retire next, I open up the door to some conversation with a brand-new slate of questions – a half-dozen, to be exact.
Those of you interested in getting in on the preseason betting action, pay very close attention to the following Q&A.
Many of the questions are directly related to some of the wagers available on SportsBetting.ag, so you'll be able to gain some insight and perspective from three men who follow the game religiously.
If you are planning to attack any of the win total bets or are interested in scenarios where the Warriors don't win the title, it's time to get comfy and start reading!
Speaking of the defending champs, I'll start by pivoting off Golden State and finding out if we should be keeping an eye out for any sleepers.
The Warriors Are the Big Favorites. Who's Your Favorite "Sleeper" to Win the Title?
Noah Davis
I already handed mine out with the Raptors at that sick +1600 price tag in our first discussion. They had the best record in the East last year and added Kawhi Leonard to an already talented roster. However, I'll give you an even deeper sleeper in the Milwaukee Bucks at +10000.
Am I betting the farm that the Deer get to the Finals and win? No, but with LeBron James now in La La Land, you can't tell me the East isn't wide open.
Should the Greek Freak and company find a way past the Celtics, Raptors,and 76ers, it's safe to say they'd be battle-tested enough to give the Warriors (or whoever else makes it) all they can handle.
Milwaukee got better this offseason. They were already approaching 50 wins and in the playoffs and have one of the most dynamic stars in the game. They finally addressed their center need by signing Brook Lopez, though, while they also improved their depth by drafting Donte DiVincenzo and bringing in a highly-touted shooter likeErsanIlyasova.
On paper, the Bucks are very much on the rise, and they just may have the offense/defensive upside to win it all. At +10000, worse gambles can be taken.
Michael Wynn
The question asks for a sleeper, so I'm ready to go out on a limb, somewhat. After all, this is still the NBA Finals we are talking about!
Philadelphia at +1200 could start sounding pretty sweet if they are able to add a big piece before the trade deadline. We still don't know what to make of Markelle Fultz, as the former number-one overall pick could still blossom into a fantastic point guard.
But with Ben Simmons and Joel Embiid in place, plus JJ Redick knocking down jumpers on the perimeter, this team can beat anyone on any given night. Mike Muscala and Wilson Chandler were brought in for depth, and Dario Saric is a coveted talent who is sneaky, sneaky good.
This team should be plenty hungry, which is why I like them to really turn heads this upcoming season.
Jerry Summer
I don't think I've ever seen the Spurs priced +6600, so I feel obliged to take this. They still have the best coach in the league in Pop, while their roster is not nearly as bad as some people believe.
A lot of people are focused on DeRozan, but I think that the Spurs have a couple of other players that could improve dramatically. The most obvious example is Dejounte Murray, who was already exceptional in defense last season. Rumors are that he has been working on his jumper, and we could expect a lot of improvement in his offense.
The likes of Davis, Lonnie Walker, and Jakob Poeltl could contribute more than people expect. If you add DeRozan and Aldridge, who will be the main scorers, as well as solid players like Rudy Gay, Patty Mills, Pau Gasol, and Marco Belinelli, why not?
It's obviously a long shot, but +6600? I think this is too high, and I'm taking it.
Give Me a Team Who Will Exceed Expectations
Michael Wynn
The Dallas Mavericks.
If you want to know why Dirk Nowitzki is still playing, it's because he sees himself surrounded by a solid supporting cast for the first time in years.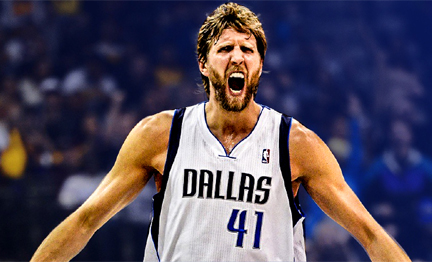 The arrival of Luka Doncic is making people forget about how good their rookie PGwas last season. Dennis Smith Jr. was perhaps overlooked with how well Donovan Mitchell and Ben Simmons played, but Smith was nothing short of electric.
Dennis went for 15 points, 5 assists, and 4 rebounds per game and should only help Doncic develop as a player in this league. Harrison Barnes is a nice wing player, but most importantly, Mark Cuban finally got some rim protection!
DeAndre Jordan signed a one-year deal with the Dallas Mavericks in hopes of giving Dirk one last shot at glory. This team won't get to the finals, but I see them doing a lot better than how Vegas is projecting.
Jerry Summer
I see Michael's point, and I agree with him. I obviously mentioned the Spurs a couple of times, so I won't talk about them again.
My pick would be the Pelicans. Anthony Davis is an absolute beast that led the team perfectly in the absence of Cousins last year. I could easily seem him enraged and betrayed by Boogie. He strikes me as the kind of guy that could use this to become even better on the court.
We already saw how good the Pelicans couldbe at the end of last season and in the playoffs. I also think that Julius Randle might make another step forward and contribute a lot.
I want to mention the Thunder as well, as I believe Melo was the main reason behind their struggles last year, but I'm not sure if Russ will be fully fit. His right knee is giving him trouble once again – nothing serious, it seems, but still.
Noah Davis
I love the Mavs pick, Michael. Doncic is going to be huge for them, and DSJ is blossoming into a star. This team isn't really going anywhere yet, but they're slowly getting very exciting.
Jerry nailed it with the Pels, as well. New Orleans was a very fun team to watch last year, and if The Brow can just stay healthy, it's not even that crazy for this team to think (gulp) about competing for a title.
I don't think my pick can do that, but I still think the Cavs could be a lot better than most people think.
The common assumption is that with LeBron James in La La Land, the Cavs will crumble. That's certainly possible, but Cleveland is still in the weaker conference, and with Kevin Love leading the way, a playoff run isn't out of the question.
I liked the selection of point guard Collin Sexton in this summer's draft, while young guys like Larry Nance, Jordan Clarkson, Cedi Osman,and Rodney Hood round out a pretty underrated roster.
That isn't even touching on solid veterans like George Hill, J.R. Smith, Tristan Thompson,and Kyle Korver. Those guys might be trade candidates if things don't go well early on, but they also could play a key role in helping this thing stay upright.
Cleveland isn't going into tank mode. They know they can still compete at the bottom of the playoff seeding and build on the fly.
Guys like Hood, Osman, Nance,and Clarkson didn't fit into ideal roles when King James was running the show, but there's an argument they could thrive with him gone. If Cleveland plays it just right, they could have a legit superstar in Love and a solid cast around him.
I don't think they have a ceiling better than the 6th seed (and that's at best), but a lot of people project them to miss the playoffs. I think they can get in.
Now Give Me a Team Who Will Disappoint
Jerry Summer
I would have to pick the Rockets here, as they seem to be worse compared to last season. I don't see how Carmelo helps them, while Chris Paul is a ticking time bomb in terms of injuries. He is extremely important for the team but is prone to missing large periods of the season.
I don't think the Rockets will have an issue getting into the top 3-4 of the conference, but they could struggle in the playoffs. Considering the competition in the West, we could see them eliminated in the first round of the playoffs.
Another team that could disappoint is the LA Lakers. People expect a lot from LeBron, but he hasn't played in such a tough environment in his career. At his age, I expect King James to struggle to carry the team the same way he did in Cleveland.
He either has to preserve some energy for the playoffs, which could lead to a disaster in the regular season, or push hard to help the team reach the playoffs and then get fatigued before the final stage of the NBA approaches.
Noah Davis
Houston did lose Trevor Ariza and some role players, so I can see that. I don't think any decline is too sharp, though. Harden and CP3 are still monsters, and this system is going to succeed in the regular season at the very least.
Carmelo Anthony is a defensive sieve and pretty selfish, but this system just requires you to jack up good shots. Let's not forget about Eric Gordon, either. The Rockets remain rather stacked, and while I doubt they get to the Finals, they remain one of Golden State's biggest threats.
It's not the Rockets for me. Instead, I'll go with the Spurs.
Blasphemy, I know. However, I'm not sure the Kawhi-to-DeMar transition will work out right away, and even if it does, DeRozan is inheriting a team that lacks high-level talent beyond LaMarcus Aldridge.
That's bad news in an increasingly loaded Western Conference. Let's not forget that the Spurs barely snuck into the playoffs last year, and non-playoff teams like the Lakers, Nuggets, Clippers, and maybe even the Mavs will be looking to force their way into postseason play.
I'm not saying San Antonio won't get in, but matching the 47 wins they got a year ago won't be easy.
Michael Wynn
I think both Jerry and Noah bring up legitimate concerns here, no doubt.
But when I look around the Western Conference at all the improvements that were made, I'm trying to figure out what the Portland Trail Blazers did to stay ahead of the curve.
I'm not saying that Anfernee Simons and/or Gary Trent Jr. won't turn out to be good NBA players, but I do think it will take some time.
Considering this team was the #3 seed in the West last season, HC Terry Stotts will have his hands full getting back there. It remains unseen if both Damian Lillard and C.J. McCollum will even be on this roster by year's end, and I'm worried about this squad's defensive prowess late in games on the road.
Portland could still sneak into the playoffs, but don't expect them to be a top-4 seed this time around.
So Then Out of All the Win Total Bets, Which One Are You Targeting Most?
Noah Davis
I actually took a look at some of my favorite NBA win totals a month ago, and from that breakdown, I can point to the New York Knicks. Their Over/Under for wins is a relatively shocking 30, which surprised me considering they barely won 29 games a year ago.
The Knicks do have some talent and just drafted what I deem a special player in Kevin Knox, but Kristaps Porzingis will miss most (if not all) of this season.
New York is young, has an inconsistent offense, lacks a reliable go-to scorer, and won't defend at a high level. They'll be out of the playoff race by mid-season, and from there, they'll again be chasing a high lottery pick.
I really doubt New York gets to 30 wins this year, so at their -130 price tag, they feel like a steal to bet the Under.
Michael Wynn
I see that SportsBetting.ag has the LA Clippers win total listed at 36.5 wins, and I am sitting here scratching my head, trying to figure out how they will get there. Sure, they won 42 games a year ago and have distinguished head coach Doc Rivers leading the charge.
But look at this depleted roster and tell me how on Earth it contends in the Western Conference!
Those "Lob City" days are LONG GONE, as neither CP3, Blake Griffin, or DeAndre Jordan are in Hollywood.
It'll be the likes of Avery Bradley and Tobias Harris captaining the ship, and although they are nice players, they aren't viable stars in the West.
This team will be overmatched on a nightly basis, and I expect that to result in a bunch of losses. I'll lay -110 with the theory that this team takes a big step back, and Idon't even see Doc Rivers surviving the entire year.
Jerry Summer
I see that the line for the Dallas Mavericks is set at 34.5, and the price of the team to go over that is -120. Michael already talked about the franchise, so I won't go into too many details, but they have an exciting roster that should improve the team's performance this season.
You probably know what I'm going to say next, but the odds for the Spurs to get over 44.5 wins are -115. They should easily cover that line with such a coach and a roster that combines youth with experience.
Give Me a Scenario in Which the Golden State Warriors DO NOT Win the Finals
Michael Wynn
Look out for Boston!
Remember how well Boston was playing at the tail-end of last year's season?
Well, now add Kyrie Irving and Gordon Hayward to the lineup, and you are looking at an incredibly bolstered depth chart.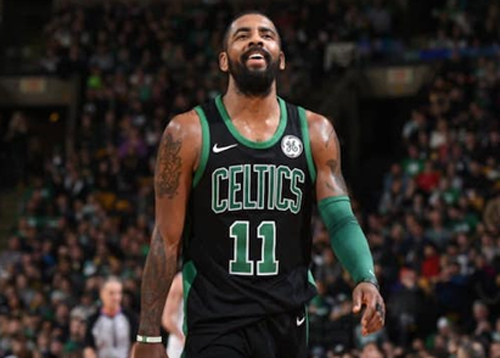 When Marcus Smart and Marcus Morris are like your 8th and 9th options, your team can hang with anybody. Golden State will have to face a gauntlet of competitors in the West, although they haven't had much trouble getting by them in the past.
Of course, a significant injury to Steph Curry or Kevin Durant would severely derail their chances, but I don't want to play hypotheticals. If the Warriors aren't going to win it all for a third consecutive year, someone is going to have to take the crown from them.
The Celtics figure to be the team best equipped for the challenge.
Jerry Summer
I have to agree about Boston, and this seems one of the most realistic scenarios out there.
Another obvious choice is related to injuries. We've seen Curry struggle in the past, while Boogie will be back after one of the most devastating health issues in the sport. If both are missing deep in the playoffs, there are plenty of teams that could take advantage and beat the Warriors.
The other option would be to see a franchise that improves dramatically. The most likely option is to see some young team like the Bucks or the 76ers make a large jump. It's not impossible, as there are a couple of organizations that have an exciting roster.
Finally, a couple of strong or at least decent teams will go through big changes. Examples for that would be the Raptors, the Spurs, and the Lakers. If some of themclick, you never know.
Obviously, if two of the situations above happen at the same time, this would be the most likely scenario for the Warriors coming up short.
Noah Davis
The Celtics, injuries, and some team rising are all good options. I really think the main one that stands out is health and fatigue.
Nobody has played more than Golden State over the last four years. Well, the Cavs have, but they won't be back in the Finals. Each year, the rest of their conference comes back fresher and champing at the bit to take down the top dog.
The Dubs have more talent than anyone in the league, but they could be tired, bored, or banged up by the time the playoffs roll around.
I think that's something to consider, but in my mind, they're still the team to beat and will win it all again.
If not, however, I'm looking to the East for one of those teams (Celtics/76ers/Raptors) to finally close the deal, get into the Finals, and give the Warriors all they can handle.
Which Head Coach Will Be Fired First?
Jerry Summer
This one is really hard. We should be looking for a team that will be struggling and a coach that has an intense relationship with the players, GMs, and/or the fans. I don't think there's an obvious candidate, but I will approach this from a betting perspective.
The price for Tyronn Lue is +1000, which seems like a decent option. Sure, no one expects anything from the Cavaliers without LeBron. And yet, the team will probably collapse so badly that the GM will inevitably look for someone to take the blame.
Lue was in the middle of a lot of controversial moments last year. The relationship between him and the players and the fans is questionable. And, frankly, he's not done a very good job since taking over.
It's a long shot, but the odds are too good to miss, so I will have to go for Tyronn Lue.
Noah Davis
I'm not a big fan of Lue, but the Cavs have little reason to can him. He's a fine enough coach, and he's still responsible for getting them their first Finals trophy, and he led them to the promised land in four straight years.
Lue is probably safe for a year or two as Cleveland slowly rebuilds.
One guy I'd really be worried about is Tom Thibodeau. I actually broke down some of my favorites to be the first NBA head coach fired this year and ended on him as my top pick.
There are a few to consider, but Thibs has completely lost this team, and they haven't even been dominant defensively. Jimmy Butler has become a huge distraction, Andrew Wiggins hasn't developed under Thibs' watch, and he's also foolishly brought in a slew of washed-up former Bulls players.
The decision-making has been questionable at best. Sure, Minnesota got back to the playoffs for the first time in forever, but it's stunted the growth of this franchise. If they start slow or have to trade Butler away, Thibs could get the axe.
Michael Wynn
I guess I kind of gave it away earlier, but I think Clippers owner Steve Ballmer needs to take a hard look at the writing that's on the wall. I'm not sure why he endorsed Doc Rivers by extending his contract back in May, but money obviously isn't an issue for this man or this franchise.
If the Clips fail to respond favorably early on, don't be surprised to see Ballmer pull the plug quicker than initially planned. Rivers is past his prime, and now that his son is no longer with the team, his motivation and desire to coach may be impaired as well. Ballmer's lack of NBA knowledge may cloud his judgment here, so I'll throw one more name out there.
Fred Hoiberg is entering his 4th year at the helm of the Chicago Bulls, and all he has to show for it is one playoff appearance. That was a #8 seed and a quick first-round exit back two years ago, and things need to get better.
If this team struggles out of the gate and starts looking like a bottom-dweller in the Eastern Conference, I imagine Hoiberg will be left unemployed.
Going Away
Can the NBA season just hurry up and start already?
Hearing what the NBA connoisseurs have to say about all these topics has me salivating to get to SportsBetting.ag and place some of these preseason wagers!
What about you?
If you agree that teams like the Knicks and the Clippers are ready to take a step back, then go ahead and place the bet! If you're on board with the Mavericks getting way better with DeAndre Jordan and Luka Doncic now in the fray, then put your money where your mouth is!
The season is fast approaching, and few things are as exciting as watching NBA basketball!
I hope this post got you in the mood, and I suggest you hop onto one of our trusted NBA betting sites now to ensure you don't miss out.
Good luck, and enjoy the season.
And keep in mind that these preseason wagers don't last forever!