Hide Bonus Offers
| | | | | |
| --- | --- | --- | --- | --- |
| #1 | Bovada Sports | 50% Up To $250 | Visit Site | Bovada Sports |
| #2 | BetUS | 125% Up To $2,500 | Visit Site | BetUS |
| #3 | MyBookie | 100% Up To $1,000 | Visit Site | MyBookie |
| #4 | Everygame | 100% Up To $500 | Visit Site | Everygame |
| #5 | BetOnline Sports | 60% Up To $1,000 | Visit Site | BetOnline Sports |
2018/19 NBA Team Analysis – Western Conference's Northwest Division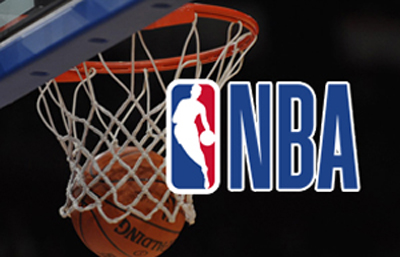 Want to talk about a competitive division? The word "competitive" doesn't even do the Western Conference's Northwest Division proper justice.
Seriously, look at how things finished up last season. All five teams were separated by a total of three games,and four of the five squads landed in the playoffs. Denver went 46-36 and finished last in the division!
When you consider that the Pacific and Southwest Divisions each featured a pair of teams who won 27 or fewer games respectively, you begin to notice the discrepancy.
So while the Warriors may be the best team in the West, there is no debating which division is the strongest from top to bottom. Because as of right now, all 5 of these teams will be gunning for a top-4 seed in the West. The problem is, simple math tells us that can't happen.
Follow along as I examine each of the five teams in the Northwest, and perhaps you can poke some holes in a few of the rosters by the end.
Denver Nuggets
2017/2018 Record: 46-36 (9th in the West)
Key Additions: Michael Porter Jr. (via draft), Isaiah Thomas (free agent)
Key Losses: Wilson Chandler (traded to Philadelphia), Kenneth Faried (traded to Brooklyn)
Despite the Western Conference being littered with solid teams, the Nuggets found themselves in the race for the 8th seed all the way up until the very end this past season.
Now bolstered with Isaiah Thomas and rookie Michael Porter Jr., the Nuggets will firmly have their eyes set on making the Playoffs this upcoming year. The good news is that Michael Porter Jr. says he is pain-free after successfully undergoing a second back surgery.
However, only time will tell.
Jamal Murray and Gary Harris represent an up-and-coming backcourt, and Paul Millsap can still be productive. But it has been the emergence of Nikola Jokic that has this team on the radar. The Serbian baller is firmly entrenched as one of the best all-around big men in the league, and the best part for Denver fans is that he will only get better.
Seriously, the dude is just 23 years old, and he's already quietly evolved into a total beast in this league. Look at how much he has grown over his first three years, and you can see where Jokic is heading.
Nikola Jokic Stats – First Three Years in the NBA
Year
Points/Game
Rebounds/Game
Assists/Game
Free Throw Percentage
2015-2016
10.0
7.0
2.4
81.1%
2016-2017
16.7
9.8
4.9
82.5%
2017-2018
18.5
10.7
6.1
85.0%
As you can grasp, securing Jokic with a max deal this summer was a very wise move for Denver.
Season Outlook
If you are looking for a team who didn't make the Playoffs last year but should be in the mix this season, look no further than Denver. Getting to 48 or 49 wins won't be easy, but it's not out of the question and should be attainable.
Minnesota Timberwolves
2017/2018 Record: 47-35 (8th in the West; lost 4-1 in the first round to Houston)
Key Additions: Josh Okogie (via draft), Anthony Tolliver (free agent)
Key Losses: Nemanja Bjelica (signed with Sacramento)
The Timberwolves have the makings of being a powerhouse team; they just need to figure out how to motivate one another so they can start gelling on the court.
This team has Karl-Anthony Towns manning the center position and Jimmy Butler and Andrew Wiggins out on the wings. With a grounded coach like Tom Thibodeau leading the charge, one would think this group should be a top-4 team out West.
But the big question mark surrounding this franchise and what has become the elephant in the room is the status of Jimmy Butler. Butler has been adamant that he wants to be traded and won't play for Minnesota this season, so it appears that general manager Scott Layden is finally being realistic about the situation.
But now that Milwaukee has rebuffed the Jimmy Butler for Khris Middleton offer, it's back to the drawing board for the T-Wolves front office. Perhaps looking at acquiring a big-time PG should be the focus.
While their current trio of point guards (Jeff Teague, Tyus Jones, and Derrick Rose) can all do different things, none of them are viable enough to contend with the crop of crazy-good PGs in this conference.
Season Outlook
If this team can get on the same page and start playing as a single unit, then perhaps a top-4 seed and home-court advantage in the first round of the Playoffs will come to fruition.
But if they don't get this "Jimmy Butler distraction thing" figured out soon, then we could see some very disgruntled fans in Minnesota.
Oklahoma City Thunder
2017/2018 Record: 48-34 (4th in the West; lost 4-2 in the first round to Utah)
Key Additions: Dennis Schroder (trade), Nerlens Noel (free agent)
Key Losses: Carmelo Anthony (traded to Hawks, signed with Houston)
The biggest change in Oklahoma City this season will be the noticeable absence of Carmelo Anthony. The primadonna is off to Houston, leaving Russell Westbrook and Paul George with the duties of leading this team, just as it should be.
Head coach Billy Donovan is probably relieved more than anything that Carmelo skipped town, as Anthony was never one to play defense or make his teammates around him better.
Steven Adams is a satisfactory big man, but he isn't in that upper echelon like the Thunder need him to be. This squad will be exciting, and they'll have plenty of highlights, but the actual substance could be lacking just a bit.
Season Outlook
OKC still has triple-double threat Russell Westbrook, and Paul George is a big-time player with all sorts of skills. But the Western Conference is so stacked that it's going to be hard for this current roster to move any needles.
A Playoff berth should be imminent, but anything beyond that would be a bit of a surprise.
Portland Trail Blazers
2017/2018 Record: 49-33 (3rd in the West; lost 4- in the first round to New Orleans)
Key Additions: Nik Stauskas (free agent), Seth Curry (free agent), Anfernee Simons (via draft), Gary Trent Jr. (via draft)
Key Losses: Shabazz Napier (signed with Brooklyn), Ed Davis (signed with Brooklyn), Pat Connaughton (signed with Milwaukee)
The Portland Trail Blazers will be an interesting team to follow in 2018/2019, partly because they're a very exciting squad to watch. But what most around the league will be keeping an eye out for is the potential availability of either of the Blazers' premier guards.
If Damian Lillard and C.J. McCollum stay in Portland, then along with Jusuf Nurkic, this team can continue building for the future. But if either Lillard or McCollum wind up on the move, then Terry Stotts will have his work cut out for him.
Things are so jumbled in the West that this team could finish as high as the 3-seed again, or they could miss out on the postseason. They'll certainly need to keep their core of talent in check if they want to avoid the latter.
Season Outlook
Given how many teams have made improvements out West, it's feasible to see Portland slip back in the standings if general manager Neil Olshey continues to stay relatively pat with his roster. It's not about the Blazers not being good; it's about other teams being better.
Utah Jazz
2017/2018 Record: 48-34 (5th in the West; lost 4-1 in the second round to Houston)
Key Additions: Grayson Allen (via draft)
Key Losses: Nothing to Speak Of
The Utah Jazz didn't spend their offseason trying to revamp their entire roster, as that isn't what Quin Snyder and his ball club needed to do.
What the Utah Jazz needs are for their young players to continue developing alongside one another.
Ricky Rubio played tremendously down the stretch and is becoming a much more reliable player on both ends of the court. Rudy Gobert is an absolute animal underneath the basket, and Joe Ingles can knock down shots and guard the other team's best player.
Sounds like all they are missing is a superstar to glue this all together, right?
Wrong!
Donovan Mitchell IS a superstar in this league, and he thrives on the biggest stages.
In Donovan Mitchell, Utah Jazz have a rookie who averaged 20.5 points per game to go along with 3.7 assists and 3.7 rebounds per contest. He's a pesky defender (1.5 steals/game) and can beat you with his jumper.
Aside from Russell Westbrook and Giannis Antetokounmpo, he's the most "freakish athlete" we have in the NBA. Add this all up, and you guessed it.
I am expecting big things from the Utah Jazz.
Season Outlook
Fans in Salt Lake City got a taste of what Playoff basketball feels like again. It had been a while since the glory days of "Stockton and Malone," so it's nice to see that the Jazz are once again relevant in the West.
If Grayson Allen can add an element of ferociousness that this team had been missing, then watch out for the Jazz to surprise some folks around the league once again.
Competing with the Warriors is obviously a tall order, but look for the Jazz to be in that second tier of top teams and perhaps even challenge for a spot in the Western Conference Finals.
Conclusion
Good luck trying to project who wins the Northwest Division.
Because after studying the teams and uncovering all the offseason transactions, it's just too hard to tell. The Timberwolves still don't know what to expect or what their roster will look like on opening night, and Portland could end up trading away one of their franchise players.
Utah and Denver are clearly on the right paths, while OKC knows they'll be getting absolute maximum effort from Russell Westbrook night in and night out.
So who will finish the year atop the standings?
You'll just have to follow along during the 2018/2019 NBA season to find out!