2018/19 NBA Team Analysis – Eastern Conference's Southeast Division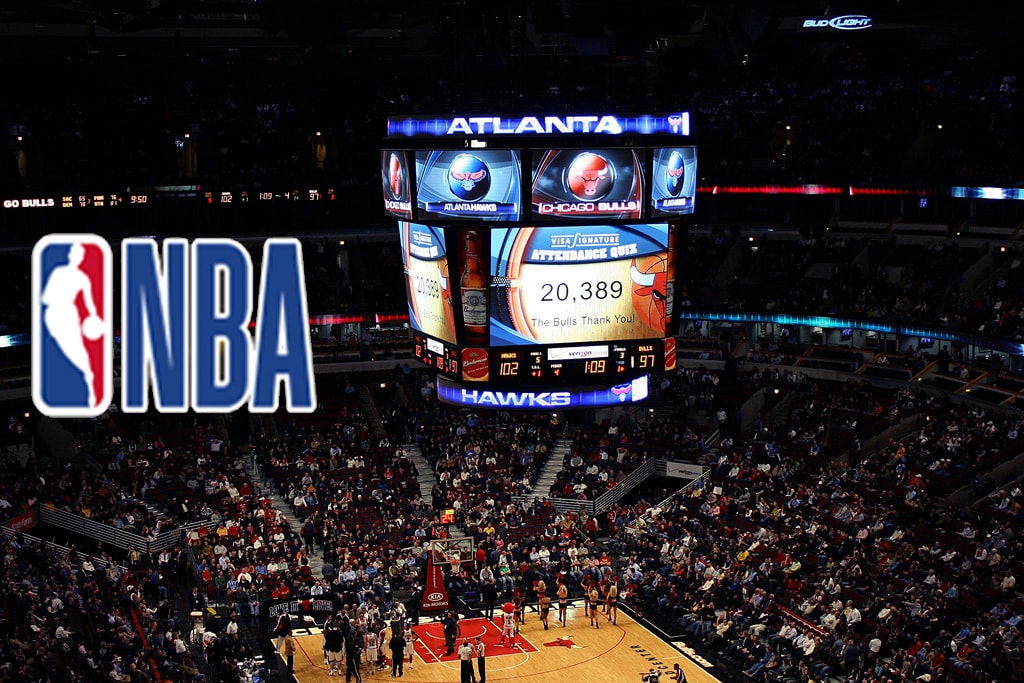 Have you been following along? Because I already spilled the beans on how I envision the Atlantic and Central Divisions playing out.
Now it's time to look at the third and final division in the Eastern Conference, the Southeast.
Just two of the five teams (Miami and Washington) made the playoffs this past year, which begs the following question.
Are Charlotte, Orlando, and Atlanta finally on the uptick toward being quality teams again? Or will this be another year where a couple of franchises struggle to win 25 regular-season games?
Hopefully, it isn't the latter, although these squads aren't entirely out of the woods yet.
Drafting a point guard as electric as Trae Young should certainly help sell seats in the A-T-L, but will it actually help the Hawks win games?
Orlando made a ton of changes, and Charlotte has also turned the page and is looking forward to a new start.
Let's start taking an in-depth look at the five teams in the Central Division individually.That way, we know exactly what to expect when the NBA gets underway on the 16th!
Atlanta Hawks
2017/2018 Record: 24-58 (worst record in the Eastern Conference)
Key Additions: Trae Young (via draft), Kevin Huerter (via draft), Jeremy Lin (trade), Vince Carter (free agent)
Key Losses: Dennis Schroder (traded to Oklahoma City), Mike Muscala (traded to Philadelphia)
It's going to be a new look for the Hawks when they take the court this season, but at least it's a fresh start.
Atlanta decided to hinge its future on Trae Young in hopes that he can bring enough flair and pizazz to excite the fan base.
They drafted sharpshooter Kevin Huerter from the University of Maryland, so perhaps this is Steph Curry and Klay Thompson 2.0?
Not so fast.
They have to go out there and prove it before anyone can even put them in the same breath as the "Splash Brothers."
Regardless of how the two rookies play, the rest of this roster is fairly depleted.
Jeremy Lin and Vince Carter are nothing more than rotational pieces who can provide leadership and depth. John Collins and Dewayne Dedmon starting at the "4-5" respectively aren't scaring anyone.
So, you see?
Former Philadelphia assistant Lloyd Pierce gets his first shot at an NBA head coaching gig, but expect it to be a long and trying year for the city of Atlanta.
Season Outlook
Coming off a paltry 24-win season last year, I'd consider anything over 30 wins mildly successful.
It is just unlikely and unrealistic to think that much beyond that gets achieved during Lloyd's first year at the helm.
Charlotte Hornets
2017/2018 Record: 36-46 (10th in the East)
Key Additions: Tony Parker (free agent), Miles Bridges (via draft), Devonte' Graham (via draft), Bismack Biyombo (trade)
Key Losses: Dwight Howard (traded to Nets, signed with Washington), Michael Carter-Williams (signed with Houston), Timofey Mozgov (traded to Brooklyn, then Orlando)
The Charlotte Hornets would love to take a step forward this season, but their offseason transactions have left most NBA experts scratching their heads.
Dwight Howard, who was coming off a productive campaign, was essentially flipped for Timofey Mozgov, who was then traded the very next day for Bismack Biyombo.
Tony Parker was brought in on a two-year/$10 million deal, although the former Spurs PG has become a ghost of former himself.
Quite frankly, I think they grossly overpaid. The bad news is that they may need him to play big minutes if Kemba Walker gets traded like some rumors have stated.
Nicolas Batum makes players around him better, that much I believe. But Cody Zeller and Marvin Williams? Ehhh- not so much.
Season Outlook
Not looking very good, and I'm not even sure I see them reaching the 36 wins they attained last season.
I hate to say it, but Michael Jordan appears to have been a much better player than anowner.
He appointed Mitch Kupchak to team president and general manager earlier this year, plus he hired San Antonio assistant James Borrego to lead the charge.
If these don't pan out, MJ might want to just focus on his golf game and step away from basketball for good.
Miami Heat
2017/2018 Record: 44-38 (6th in the East; lost 4-1 in the first round to Philadelphia)
Key Additions: Nothing to Speak Of
Key Losses: Nothing to Speak Of
As you can see above, it has been a pretty uneventful summer in South Beach,to say the least. I'm talking about "basketball-wise," folks!
While tourists and locals have been doing plenty of partying, the Heat organization has stood pat with their roster, making me question where this franchise is really headed.
Miami resigned Dwayne Wade, and Hassan Whiteside is in a Heat uniform for now.
But I'm not ready to concede that Josh Richardson and Dion Waiters are going to take this club to the Promised Land. Goran Dragic is a capable point guard, and Erik Spoelstra now has 10 years under his belt coaching this team.
But without adding a bigtime free agent, it'll be tough for Pat Riley's program to keep pushing forward.
Season Outlook
Given that this team didn't make any improvements, it's reasonable to think that they miss out on the playoffs.
They should have enough to challenge for close to a .500 record and potentially sneak in, but the future isn't looking very bright in Miamiat the moment.
Orlando Magic
2017/2018 Record: 25-57 (14th in the East)
Key Additions: Mohamed Bamba (via draft), Jerian Grant (free agent), Melvin Frazier (via draft), Justin Jackson (via draft)
Key Losses: Mario Hezonja (signed with New York), Bismack Biyombo (traded to Charlotte)
In what was supposed to be a rebuilding year in Orlando, the Magic didn't show a whole lot of promise or growth. Aaron Gordon developed as a more all-around player, and Jonathan Isaac has tons of potential.
But Frank Vogel didn't show enough and was fired, paving the way for Steve Clifford to get a chance at being a head coach in the NBA for the first time.
While the tools may be in place for this franchise to build toward the future, Clifford and his team might struggle in the early going of the 2018/2019 season.
Nikola Vucevic should be able to put up solid numbers while helping rookie Mohamed Bamba develop as a big man in the NBA, but the backcourt is scarce.
D.J. Augustin and Evan Fournier are nice players, but they're mediocre at best when considering their competition.
Season Outlook
It'd be a pretty big surprise if the Magic were able to be in the conversation for a playoff spot, as this team lacks experience and depth.
Perhaps winning 35 games would be considered a good season, because clinching one of the top-8 seeds in the East likely won't be on the table.
I mean, I've seen weirder things happen.But I won't be running to the online sportsbooks to place any wagers on Orlando to find out!
Washington Wizards
2017/2018 Record: 43-39 (8th in the East; lost 4-2 in the first round to Toronto)
Key Additions: Dwight Howard (free agent), Troy Brown (via draft), Jeff Green (free agent), Austin Rivers (trade)
Key Losses: Marcin Gortat (traded to the LA Clippers), Mike Scott (signed with the LA Clippers)
The Washington Wizards had a rocky year, one in which they barely snuck into the postseason. After getting dusted in the first round by Toronto, this team went back to the drawing board.
With John Wall, Bradley Beal, and Otto Porter in place, this team had to address their frontcourt and their overall depth.
So they signed Dwight Howard and Jeff Green and traded for Austin Rivers. They drafted Troy Brown from the University of Oregon and still are counting on Kelly Oubre to continue developing.
My question is how will all these personalities mesh together, and can they form a cohesive unit while on the court together?
Head coach Scott Brooks will have his work cut out for him, but there is no doubt that the Wizards have enough right now to be a top-4 team in the East.
Season Outlook
Given the crop of talent that Washington possesses, anything short of winning at least one series in the playoffs will likely be chalked up as a disappointment.
I'm still waiting for John Wall and Bradley Beal to make some noise in the playoffs, and I suppose this could be the year.
But they'll likely need Dwight Howard to play like the 2007-2012 version of Dwight Howard if this team is going to seriously contend with the top of this conference.
Going Away
The Southeast might be the weakest overall division in the Eastern Conference, but there are still five teams with similar hopes and aspirations.
It's unlikely that Atlanta or Orlando pose any threats, and Charlotte has all sorts of issues to deal with internally.
Given that I believe Miami didn't get any better, I have to think that Washington grabs control of this division early on and doesn't let go.
Of course, what I predict and project might happen before the season starts doesn't really mean much once that October 16th date arrives.
All I can do is use the data and information at my disposal to make my most educated guesses!
I'll be back in two days doing the same thing for the Western Conference Divisions, starting with the Northwest.
Until then, enjoy the preseason!