Hide Bonus Offers
| | | | | |
| --- | --- | --- | --- | --- |
| #1 | Bovada Sports | 50% Up To $250 | Visit Site | Bovada Sports |
| #2 | BetUS | 125% Up To $2,500 | Visit Site | BetUS |
| #3 | MyBookie | 100% Up To $1,000 | Visit Site | MyBookie |
| #4 | Everygame | 100% Up To $500 | Visit Site | Everygame |
| #5 | BetOnline Sports | 60% Up To $1,000 | Visit Site | BetOnline Sports |
2018/19 NBA Team Analysis – Eastern Conference's Atlantic Division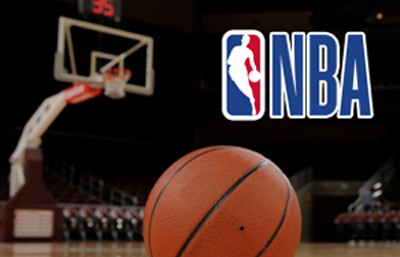 Are you ready to talk about an absolutely star-studded division?
Because while it's the West that generally receives all the praise, three of the five teams in the Eastern Conference's Atlantic Division have legitimate shots at reaching the NBA Finals. If you take Golden State out of the equation for just a moment, you'll actually see a trio of teams in the Atlantic Division that all have aspirations of winning a championship ring.
With the start of the regular season just around the corner, I wanted to take the time to start breaking down each of the six divisions in the National Basketball Association, offering some detailed notes on what to expect from each team.
I'll talk about what major additions and subtractions have been made to the rosters and give you my opinion on how far I think each team can go.
Of course, nothing really matters until the players lace it up and step onto the court, but it's still the preseason right now!
That means it's the perfect time to give you some foundational knowledge about each team and give you my projections on what their seasons will look like.
I'll be releasing these posts every day until we get through all 30 teams, so make sure you keep checking our gambling blog so that you don't miss out on anything.
For now, let's get right to it!
Boston Celtics
2017/2018 Record: 55-27 (2nd in the East; lost to Cleveland in the ECF 4-3)
Key Additions: Robert Williams (via draft)
Key Losses: Shane Larkin (overseas), Greg Monroe (signed with Toronto)
Thanks to the departure of King James, anything short of an NBA Finals appearance will be a disappointment in Beantown.
The Boston Celtics were a game away from getting there a season ago, and that was without their top-two players!
With Kyrie Irving and Gordon Hayward back in the fray, Brad Stevens' bunch is absolutely loaded everywhere you look. The emergence of Jaylen Brown and Jayson Tatum, not to mention what Terry Rozier brings to the table, makes this team as formidable as any in the East.
Expect Al Horford to mentor the Celtics' first-round pick, Robert Williams, meaning there won't be much drop-off(if any) when the second unit comes in.
You'll notice that not many additions or subtractions were made to this roster, and I can assure you that was by design. President of basketball operations and general manager Danny Ainge has all the pieces in place that he needs.
Season Outlook
After winning 55 games and playing a gut-wrenching 7-game Conference Finals with Cleveland, look for Boston to approach 60 wins and be in consideration for the top overall seed in the East. A healthy Boston team will be gunning for the Championship.
Brooklyn Nets
2017/2018 Record: 28-54 (12th in the East)
Key Additions: Ed Davis (free agent), Kenneth Faried (trade), Shabazz Napier (free agent), Jared Dudley (trade)
Key Losses: Jeremy Lin (traded to Atlanta), Jahlil Okafor (signed with New Orleans), Nik Stauskas (signed with Portland), Dante Cunningham (signed with San Antonio)
The Brooklyn Nets aren't in a position to win games right now, but that could change by next season. First-year head coach Kenny Atkinson undeniably has a depleted roster,and it's going to show its true colors for the most part.
But more importantly, they'll have plenty of cap space to sign a player to a max-deal this coming summer. So while I'd love to tell you that the Nets are going to take the league by storm this year, I don't want to make up a bunch of senseless and baseless lies.
D'Angelo Russell could be the point guard of the future in Brooklyn, but the depth around him is insufficient when you look around the rest of the league. The key is for this franchise to show themselves as a premier destination.That way, they can make some noise in the summer of 2019.
Season Outlook
It's hard to say if this team will surpass the 28 wins they accumulated last year, but expect the Nets to be one of the bottom 3 or 4 teams in the Eastern Conference once again.
No superstars and no veteran leadership- not exactly the ideal recipe for success in the National Basketball Association.
New York Knicks
017/2018 Record: 29-53, (11th in the East)
Key Additions: Kevin Knox (via draft), Mario Hezonja (free agent), Mitchell Robinson (via draft)
Key Losses: Kyle O'Quinn (signed with Indiana), Michael Beasley (signed with the Los Angeles Lakers)
The New York Knicks plan to get back to relevancy is going to be put on hold for at least another year, as star forward Kristaps Porzingis is set to miss the majority (if not all) of the 2018/2019 NBA season while rehabbing a torn ACL in his left knee.
They picked up a couple of nice pieces in the draft in Kevin Knox and Mitchell Robinson, both of whom have chances of panning out into solid NBA players.
But when your starting backcourt is Tim Hardaway Jr. and Frank Ntilikina, you probably aren't going to be favored to win many games. I mean, I wouldn't mind having Enes Kanter as a role player, but having him be one of the go-to options?
That's another story.
Season Outlook
This season will be about finding out who is going to be part of the Knicks future, as until we see Porzingis back and healthy, a fair assessment of this team can't really be made. As far as their outlook this year, the Playoffs won't be in sight.
Expect plenty of boos in Madison Square Garden until their 7'3" Latvian superstar is back in the mix.
Philadelphia 76ers
2017/2018 Record: 52-30 (3rd in the East; lost 4-1 in the second round to Boston)
Key Additions: Wilson Chandler (trade), Mike Muscala (trade), Zhaire Smith (vis draft), Landry Shamet (via draft)
Key Losses: Marco Belinelli (signed with San Antonio), Ersan Ilyasova (signed with Milwaukee)
Finally, the "Trust the Process" envisioned long ago by Sam Hinkie started coming to realization in the City of Brotherly Love.
Joel Embiid and Ben Simmons are clearly one of the most dynamic 1-2 punches in the NBA, as their unique skill sets make this team incredibly hard to defend. With Dario Saric developing into a legitimate stud and JJ Redick knocking down 3s on the perimeter, this team can do a lot of damage in the East.
Perhaps the biggest criticism was why this franchise didn't pursue Kawhi Leonard harder during the offseason, although rumors that the Spurs had no interest in Markelle Fultz likely put those talks to a halt before they really even began.
Should Fultz fully develop and start churning out "number-one overall pick value," then this team will have their eyes squarely set on an NBA Championship.
Season Outlook
After winning 52 regular-season games and seeing Ben Simmons blossom into a "second coming" of Magic Johnson, the basketball fans in Philly are pumped up for the year to begin. While Boston and Toronto are genuine contenders in the East, the 76ers have what it takes to make a serious run at the Finals.
Toronto Raptors
2017/2018 Record: 59-23 (#1 seed in the West; lost 4-0 in the second round to Cleveland)
Key Additions: Kawhi Leonard (trade), Danny Green (trade), Greg Monroe (free agent)
Key Losses: DeMar DeRozan (traded to San Antonio), Jakob Poeltl (traded to San Antonio)
It's a bit strange what has transpired in Toronto, but I can certainly applaud GM Bobby Webster and the Raptors front office for knowing they needed to make serious changes in order to legitimately contend for an NBA title.
Dwane Casey led Toronto to the best record in the Eastern Conference and was even named as the 2018 NBA Coach of the Year. DeMar DeRozan had done nothing but give everything he had to this city and this franchise.
But in the end, both were "kicked to the curb" for what Toronto hopes are substantial upgrades.
I have no doubts about Kawhi Leonard, as I think he'll be the best player and most consistent 2-way player in the East. I fully anticipate him being back in the running for the MVP award like he perennially was when healthy in San Antonio.
First-time head coach Nick Nurse might be unknown to the average basketball fan, but I can promise you that those in Toronto know all about how proficient Casey's former assistant can be. Don't look now, but it may actually be the Raptors who seize control of the East.
Season Outlook
Everybody is super excited about Boston and Philadelphia, and rightfully so. Both teams are loaded and will undoubtedly contend for the top seed in the East.
But if you look closely at last season's standings, it was Toronto who finished with the best record in the conference. And now they've added Kawhi Leonard, not to mention resigned Fred VanVleet. They still have Kyle Lowry, Jonas Valanciunas, and Serge Ibaka, so don't start sleeping on Toronto as a serious threat to emerge from the East.
Those that do could be making a big mistake.
Recap
It's way too early to try and predict how this division shakes out, but it certainly hasn't stopped NBA enthusiasts from trying.
It's clear that the Knicks and the Nets have long roads to go before they can even comprehend being a factor in the Atlantic Division. But it's also clear that the Celtics, Raptors, and 76ers all have their eyes set on something much bigger than winning this division.
Regardless of which one of the three receives the upper hand and has home-court advantage throughout the Eastern Conference Playoffs, expect nothing less than for this trio to command the top 3 slots.
Most likely, we'll see two of the three battling it out in the Eastern Conference Finals with a Championship berth on the line. And while on paper, it might look like Boston has the upper hand, don't be shocked if Toronto and Philly have something to say about it!