2017 World Series Matchups You Should Consider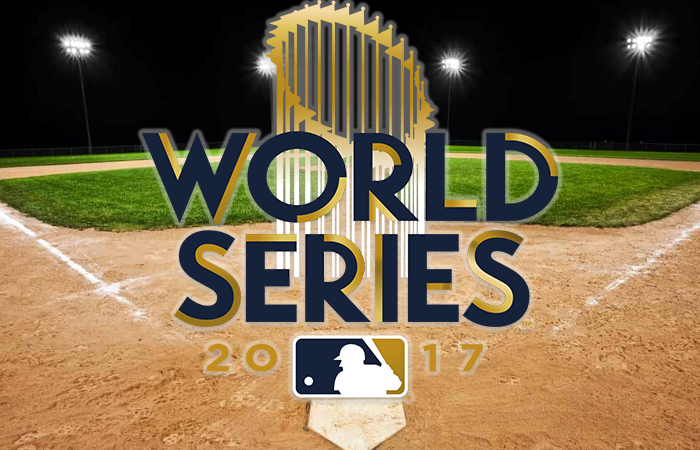 When it comes to sports betting, it's always important that we look at things with a dual lens. On one hand, we can't afford to be prisoners of the moment. A team that looks like the best team on paper or right now seems like a title favorite doesn't always necessarily meet expectations.
On the other hand, we do need to pay attention to what Vegas and current records tell us. As much as we need to prepare for shifting odds and sleeper teams rising up the ranks, sometimes what we think we know actually is the reality.
A year ago the odds told us one half of the story when it came to betting on the World Series. The Chicago Cubs were the top favorite just about everywhere online, but two things happened; the Cleveland Indians rose up as their top challengers on the other side and for a brief moment during the actual World Series, it really didn't look like the Cubs were going to pull it out.
Chicago did end up making it happen, though, which made Vegas look smart. Anyone who tossed early bets on the Cubs (or late bets with Chicago down 3-1 in the series) made out pretty well.
We can think that far ahead again right now, as MyBookie.ag is offering interesting 2017 World Series matchup odds. The beauty of this type of bet is we don't need to know or even bet on who will win the MLB title in 2017. We just need to figure out which two teams will be vying for it.
Part of the process isn't always going to be picking the most obvious contenders, either. But the bigger picture in the MLB betting world is really going to be figuring out which MLB series matchups combine to give us the best shot at both upside and reliability.
Right now the World Series matchup that makes the most sense and carries the best odds is a showdown between the Washington Nationals and Houston Astros (+1100). This is one of those "easy" World Series matchups we're talking about, seeing as the Nats and Astros have two of the best records in baseball and also own the #1 and #3 World Series odds at Bovada.
Is that the only bet, though? Far from it. Take a look at our six favorite World Series matchup bets in accordance with the latest odds at MyBookie.ag:
Washington Nationals vs. New York Yankees (+1400)
The obvious World Series matchup bet is the Nats and Astros, but we can profit a bit if we shift the Astros to the Yankees. New York has just as good of an offense with loaded bats like Aaron Judge and Gary Sanchez leading the way. Bettors are probably souring on the pinstripes thanks to a six-game skid at the moment, but how much fun would it be to see these two offensive juggernauts wage war for an entire 7-game series?
New York might not actually have the pitching to make it all the way to the World Series, but sometimes a hot offense just can't be stopped.
Colorado Rockies vs. Houston Astros (+1400)
We can shift the bet the other way and take a shot at someone other than the Nats emerging from the NL's side. Colorado has the best record in the National League right now and is arguably the most impressive team in the majors when you consider their tough stadium and a loaded NL West division.
If the Rockies can keep fending people off in the hittable Coors Field and they get past the Dodgers and Diamondbacks, they'll certainly be a unit to fear. The offense is certainly there, but what's really impressive is how strong Colorado's pitching is holding up even without Jon Gray.
You can also consider the Dodgers and Diamondbacks as the other top alternative options here.
Chicago Cubs vs. Cleveland Indians (+1600)


The Cubs are just a middling club right now, but they aren't far back behind the Milwaukee Brewers in the NL Central and probably will eventually win the division again. If a loaded Chicago offense finds itself in the playoffs and underrated, they'll suddenly be a very sneaky bet to repeat as world champions.
Even better could be a repeat of last year's World Series, where the Cubs battle The Tribe again. Neither team really looks like a title contender right now, but both teams have heavy bats and the elite pitching you need to go the distance. If they can start rounding into form, this World Series matchup bet will quickly lose it's playability.
Los Angeles Dodgers vs. New York Yankees (+1600)
Another tantalizing World Series matchup could be an epic battle between two iconic clubs in the Dodgers and Yankees. Both teams have loads of offense, while many have to be wondering if this is finally the year Clayton Kershaw pushes his Dodgers deep into the playoffs.
As we stated before, New York doesn't presently have the elite pitching to lock them in here, but the Dodgers have what it takes on paper. They do have to get past division rivals in Arizona and Colorado, but from top to bottom, they seem like the superior team out of that trio.
You could also slide in AL representatives like the Red Sox, Indians and obviously the Astros.
Arizona Diamondbacks vs. Boston Red Sox (+4000)
One of the more lucrative World Series bets is this showdown between Arizona and Boston. The pitching beyond the aces leaves a lot to be desired, but Robbie Ray and Chris Sale have been elite on the mound for either side and both offenses could blow up in the playoffs.
Both teams have the goods to make a nice playoff run even as they stand right now, but with the right adjustments, this could be a very realistic 2017 World Series meeting. Best of all, it offers some of the best odds and promotes solid upside.
New York Mets vs. Detroit Tigers (+35000)
Wild card! Honestly, I was holding out hope to see the NL Central-leading Milwaukee Brewers somewhere in here (color me disappointed), but this will have to do.
There is no denying the Mets and Tigers (31-37 and 32-36, respectively) don't even pass as MLB playoff contenders right now, but they both do have the talent to turn things on. Just think, if Justin Verlander gets back to being an ace and both Jordan Zimmerman and Michael Fulmer can hold things together, the Tigers would suddenly have the pitching to team up with a powerful offense.
On the other end, the Mets could still get a healthy Noah Syndergaard back, Jacob deGrom has proven he can ball out and maybe Matt Harvey can somehow be The Dark Knight again. New York has plenty of pop in their bats, too, so if everything broke just right we'd have a fun playoff series and at +35000 odds, you'd be thinking of all kinds of clever things to do with all the cash you won.
We'd probably revert to these other World Series matchup bets for the most part, but the point is we have options, folks. Happy betting!