2017 World Series Betting: Why the Cleveland Indians Offer the Most Value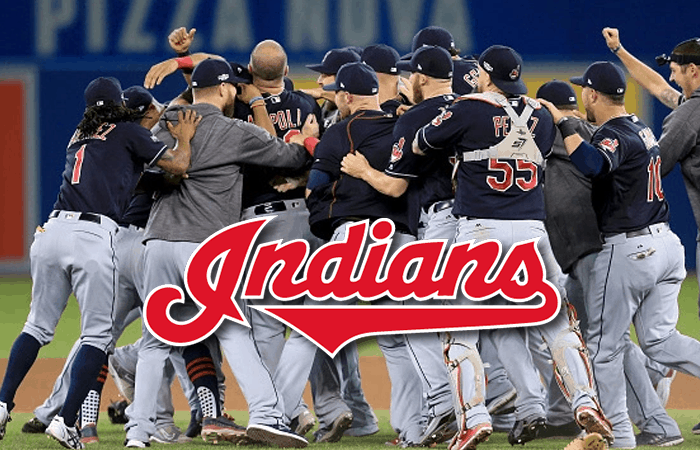 Time is running out to make money betting on baseball this year. Tuesday and Wednesday bring forth two potential elimination games and if things break the right way, we'll be knee deep in AL and NL Championship Series talk before the weekend arrives.
As things stand, the Los Angeles Dodgers and Houston Astros are already home free. L.A. slid past the rival Diamondbacks with relative ease (3-0 sweep), while the Astros took care of the Boston Red Sox.
Those teams await their next test en route to a potential World Series clash, while the Cleveland Indians, New York Yankees, Chicago Cubs and Washington Nationals all remain alive.
2017 World Series Odds
Quite literally, all of these teams could still shock with a title run. The big question is which team will actually pull it off. That, and which team offers the most betting value?
You're going to find some differences in actual odds, but most of the top MLB betting sites at least agree on the order of the teams. Bovada offers some of the best odds for this year's World Series, though, so we can take a look at how the remaining six teams stack up over there:
Los Angeles Dodgers +225
Houston Astros +275
Cleveland Indians +350
Chicago Cubs +500
New York Yankees +900
Washington Nationals +1400
The Dodgers didn't really break a sweat yet, so they make total sense as the stand-alone favorite to win it all this year. They've been at least tied for the lead to win the World Series for basically the whole season, so it shouldn't be shocking to see them here.
This is an incredibly stacked team. Clayton Kershaw leads a ridiculous rotation that includes Yu Darvish, Alex Wood, Kenta Maeda and Rich Hill. If one of those arms falters, there are elite options behind them that can pick up the pieces or their loaded offense can do some of the heavy lifting.
From top to bottom, realistically, the Dodgers remain the best team in baseball and the safest bet to win the league title.
But do they offer the most value?
I'd say no. I think that lies elsewhere, as the Astros are just as loaded (if not more so) offensively and Justin Verlander leads an arguably underrated pitching rotation.
The Indians and Cubs both look to offer insane value and upside, too. Chicago might be one of the more compelling arguments, as they're the defending champs, hold a 2-1 lead over the Nats in their current series and still have the offense and pitching to contend with just about anyone.
I'm not sure we should quickly dismiss either the Yanks or Nats, though. Washington was one of the best teams in baseball all year and still has the talent to force a game five in the NLDS. If they do, it's entirely possible they move on and take on the Dodgers for a chance to get to the World Series.
New York has over-achieved virtually all year long, but it seems that one of Gary Sanchez or Aaron Judge steps up every time out.
When they're both clicking, the Yankees are a true nightmare. New York has to go back to Cleveland to win game five on Wednesday, but if they do they suddenly look like a fun team to root for with their extremely playable +900 odds.
Who Offers the Most Value?
You can truly present a valid argument for any of these teams. If you want safety, I like the Dodgers and Astros. They're the leaders to make it to the WS in their respective leagues and they just might.
MLB betting certainly isn't just about reliability, though. Favored teams lose all the time in baseball, after all. Instead, I want value and upside in my World Series pick. Truth be told, we could still be getting that with every single option here. Even the Dodgers return $225 for every $100 wagered at Bovada and for a pretty safe bet, I'm not sure we can ask for much more than that.
But let's be realistic. The Nats are viable, but they're down 2-1 and on the road on Tuesday against the defending champs. They are a lights-out value bet at +1400, but they need to win two games in a row just for the right to battle the Dodgers.
The value is there, but the logic really isn't. Ditto for the Yanks, who are tons of fun at +900, but they have displayed their youth and poor game management in this series. If things had gone right, they might have stolen this thing already. Instead, they're in a win-or-go-home game five and it's on the road against Corey Kluber.
Not only are the Yanks tough to pick in that spot, but a brutal series with the superior Astros awaits. And if they somehow get there and get past that series to crack the World Series, one of the Cubs, Nats or Dodgers await.
This really doesn't feel like the year of the Yankees, so even at +900 we probably need to take a pass.
The Cubs feel similar. Their +500 World Series odds could be fun, but they first have to finish off the Nats and then try to get past the Dodgers. Those are two big obstacles and then repeating, in general, would be their final step. Most would agree – while possible – that hasn't felt like a likely ending in 2017.
Ultimately, my favorite World Series value bet figures to be the Indians. The second the Yankees complete a dramatic 3-game run to close out this series I'll look like an idiot, but Cleveland is in a perfect spot. They get Kluber on the dirt at home in a closeout game against a team they flat out are better than.
The Tribe was dead even with the Dodgers in terms of World Series odds just weeks ago, yet it seems Vegas has forgotten about their sick 22-game winning streak or the fact that they could have the best pitching/offense combination in the majors.
Kluber failed in his first game against the Yankees in this series, but I'm buying a strong performance out of him to move on to the ALCS. A tough Astros team awaits, but Cleveland has better pitching and can hang in any potential shootout.
Narrative is the straw that breaks the camel's back, of course. The Indians had a title in their grasp a year ago, before blowing a 3-1 lead to the Cubs.
Even if they don't ultimately finish the job, I really like their chances of gutting things out enough to at least get back to the league's final series. At +350, I don't mind taking them as the straight-up winner, either.
Pick: Cleveland Indians (+350)