Hide Bonus Offers
| | | | | |
| --- | --- | --- | --- | --- |
| #1 | Bovada Sports | 50% Up To $250 | Visit Site | Bovada Sports |
| #2 | BetUS | 125% Up To $2,500 | Visit Site | BetUS |
| #3 | MyBookie | 100% Up To $1,000 | Visit Site | MyBookie |
| #4 | Everygame | 100% Up To $500 | Visit Site | Everygame |
| #5 | BetOnline Sports | 60% Up To $1,000 | Visit Site | BetOnline Sports |
Favorites to Win a Remaining PGA Major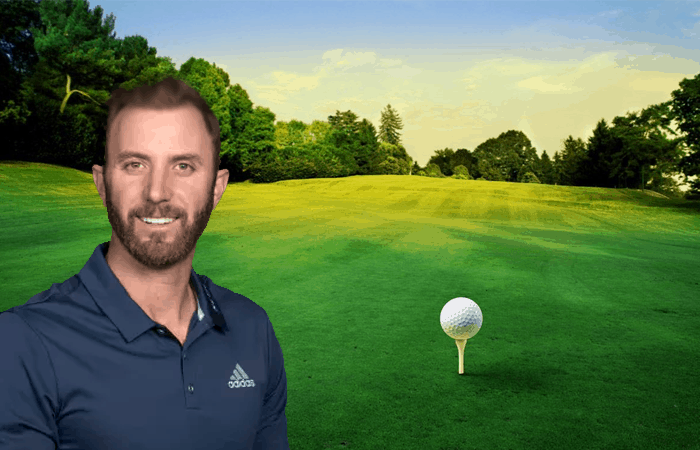 The big prize in golf is gone for the 2017 season. The Masters was in the books months ago and we won't see it again until 2018 rolls around. There are still opportunities for some big names to take home a major, however, even with the second big major, the U.S. Open, also recently passing us by.
Two more exist for the 2017 PGA Tour, with some of the best in golf surely eyeing both the British Open, as well as the final major of the season, the PGA Championship. While betting on these events as a whole is appealing for golf betting enthusiasts, Bovada gives us an even more lucrative bet (many times over), allowing us to bet whether some of the biggest names on the Tour will win one of these upcoming tournaments.
We're casting a wide net here, but we obviously need to go into these bets knowing that there are just two possible winners, and maybe even just one. Jordan Spieth is the most recent golfer to claim consecutive majors (Masters and U.S. Open in 2015), but Rory McIlroy did the same thing the year before, claiming the British Open and PGA Championship consecutively to close out the major season.
Sergio Garcia and Brooks Koepka were our big PGA Tour major winners to start the season at The Masters and the U.S. Open, so it will be interesting to see if either can add a second major to their resume before 2017 wraps up. We should keep an open mind with several of the major betting options provided by Bovada, but we should still be able to break each bet down and see whether or not they're viable:
Dustin Johnson to Win a Major (+350)
We kick things off with the most logical option, as Johnson is the world's #1 ranked golfer at the moment. Johnson has just one major win on his resume (2015 U.S. Open), but he finished second at the 2011 British Open and fifth at the 2010 PGA Championship. Considering his talent and this year's form (2 wins, 4 top 5 finishes), he's a solid bet to claim one of the two remaining majors.
Rory McIlroy to Win a Major (+400)
McIlroy is another viable bet to win one of the next two majors, as he's won a British Open title already and actually has two wins at the PGA Championship. He also has a U.S. Open win under his belt, so even though his 2017 season hasn't been impressive to this point, he's going to be very much in play for each of the next two majors. He's right up there with Johnson, but with his success at these events and superior playability via his major odds, he might be the better pick between the two.
Jordan Spieth to Win a Major (+500)
Spieth is just as talented as the two guys ahead of him and you're getting an elite golfer at a bit of a discount, considering. Spieth's only two major wins both came in 2015 at The Masters and the U.S. Open, but we've seen him put together nice runs, once finishing 4th at the British Open and ending as runner up in the PGA Championship – all in 2015.
Some could suggest that was just one amazing run for Spieth and it may take him some time to get past the top half of the field again, but it's not like 2017 has been a total loss. Spieth remains highly competitive, as he has two wins to his name this year and has finished inside the top 5 of six different tournaments. He's as good as anyone on this list and carries decent value, so he certainly is worthy of a bet to lock down one of the two remaining majors.
Jason Day to Win a Major (+600)
Ditto for Day, who was recently looked at as the best golfer on the planet, but hasn't been quite as good as expected in 2017. Day is still an elite talent on the green, but he's posted 0 wins this year and has just two top 5 finishes.
Day's suspect 2017 form isn't encouraging, but he's finished 4th or better in every major he's tried and actually won the 2015 PGA Championship. He's a tougher bet to get behind given the year he's had, but he is as good as any of these elite options (if not possibly better) and is a solid bet given these odds.
Hideki Matsuyama to Win a Major (+850)
This is our first hiccup on this list, as Matsuyama is a great golfer, but his lone 2017 win came at the Waste Management Phoenix Open and it should be known that he's never secured a major tournament win in his career.
That doesn't mean we shouldn't take a long, hard look at the talented 25-year old, of course. Matsuyama is only going to get better and it's only a matter of time before he puts his stamp on the PGA Tour with a big major victory. He's come close, too, finishing 6th or better in all four major events at one time or another. His time is coming (he also finished 2nd at the U.S. Open), but we doubt it's coming this year.
Henrik Stenson to Win a Major (+900)
Stenson might be another reach, as he's only participated in seven tournaments in 2017 and has zero wins with just one stroll into the top 10. He does have a British Open first place finish to his name, but the 41-year old doesn't seem poised to close this year with a second career major win.
><
Rickie Fowler to Win a Major (+900)
Fowler is constantly known as that elite golfing talent that is always close, but never close enough. Fowler can compete with literally anyone on the Tour, but he is inconsistent and certainly has trouble closing late in tournaments.
We can see Fowler's ongoing shortcomings when we look back at his majors, as he's finished 5th or better in every major tourney, but is still chasing that elusive first win in a major event. Fowler is in terrific form in 2017 (1 win, 6 top 5 runs), but it's probably a solid bet that he won't get his first win with just two more tries to go on the year.
Jon Rahm to Win a Major (+1000)
Rahm should have far worse odds, as the 22-year old hasn't won a major yet and hasn't impressed enough yet to suggest he's on the verge of nabbing one. He's certainly a young talent to keep an eye on (1 win, 5 top 5 finishes), but it's not a great bet that he'll come away with his first major this year.
Justin Rose to Win a Major (+1100)
Rose is a very interesting play, as he's had some really nice runs in major events and even won the U.S. Open in 2013. He was also a threat at this year's Masters tourney, but he hasn't been in great form lately. It's a reach to assume he'll snap back into elite form in time to claim one of the remaining two majors.
Alex Noren to Win a Major (+2000)
Noren popped up this year with a 10th place finish at the Players Championship, but there's not much reason to back the 34-year old. He does have a strong 9th place run at the 2012 British Open to his name, but his history in major events otherwise isn't very alluring. He's an easy bet to bypass.
Brandt Snedeker to Win a Major (+2000)
Snedeker seems to be in just about every tourney he enters, but that hasn't led to any wins in 2017 and he also has no majors in his career. He's come close a few times, but his best finishes are 3rd place runs at the Masters and British Open. He's not the worst sleeper play, but he's more of a high-level competitor than elite winner.
Thomas Pieters to Win a Major (+2000)
Pieters is another interesting young talent to keep an eye on. The 25-year old has three top-5 finishes in just seven 2017 tourneys, one of which came at this year's Masters. He's someone worth keeping an eye on, but it's tough to see him taking advantage of a major opportunity in 2017.
Patrick Reed to Win a Major (+2200)
Reed is another guy that always seems to at least be in the running, but he hasn't won yet in 2017 and has just one top-5 finish on the year. The 26-year old hasn't come particularly close in chasing down a major, either, with his best finish coming at last year's British Open (12th).
Paul Casey to Win a Major (+2200)
The 16th best golfer in the world, Casey doesn't have a first place run to attach to his impressive title in 2017. He has been fairly competitive with four top-10 runs, though, and he also has gotten inside the top-5 in two different major tournaments. I doubt this is the year he finally breaks through, but he's been steady in 2017 and is one of the better sleepers to consider betting on.
Matt Kuchar to Win a Major (+3000)
Kuchar is one of my favorite sleepers in this PGA Tour major betting list, as he's been very competitive at a high level and has finished 9th or better in every major event. His 2017 season hasn't been crazy, but he's been in the top 5 twice and top 10 four times. More importantly, he's hung around inside the top 20 in each of his last four events. Perhaps he's building momentum to his first major title?
J.B. Holmes to Win a Major (+4000)
We always need to keep Holmes in play as a potential sleeper pick,as the 35-year old tends to hang around and at least makes the cut in most of his tourneys. He doesn't have a win this year and owns just one top-5 finish, but he's also found himself inside the top 25 five times this year.
Nothing we've seen out of Holmes this year sounds the alarms, but he did finish 3rd at last year's British Open. We're not betting on him, but with +4000 odds and a crack at two different titles, he's not the worst dart throw.
Rafael Cabrera Bello to Win a Major (+5000)
The 33-year old Spaniard has impressed this year with two top-5 finishes and three top-10 runs, but he's still a far cry away from a major title. He hasn't finished better than 17th in any of the four PGA Tour majors and has proven to be erratic on the year. He has the talent to shock, but there isn't enough pointing us toward betting on him.
Chris Wood to Win a Major (+5000)
The 29-year old Wood hasn't done anything of merit this year, as he's hit the green for just four events and hasn't finished better than 28th. He did shock with a 3rd place run at the British Open back in 2009, but there's little reason to take a chance on him this year.
Jim Furyk to Win a Major (+5000)
Furyk is an established veteran that will have a shot if he ends up getting into both tourneys, but he hasn't been a big threat in 2017. He does own a U.S. Open win, though, and has finished 4th at the British Open four different times. His form this year isn't particularly inviting, but his past success and experience makes him a viable flier.
Ryan Moore to Win a Major (+5000)
Moore has had an up and down 2017 campaign in which he has two top-10 finishes, but has otherwise been all over the place. The 34-year old has actually made some noise with a top-10 finish in all four majors, but he hasn't come that close to threatening first. This could be the year he finally strikes, but the odds and his form this year don't make him an overly enticing bet.
Russell Knox to Win a Major (+5500)
Knox hasn't made enough noise in 2017 and his recent form (102nd and 62nd in his last two events) doesn't promote much confidence. He hasn't performed all that well in major events, with his best finish coming last year with a 22nd place run at the PGA Championship.
Kevin Na to Win a Major (+8000)
The last bet Bovada hands us is Kevin Na's odds to win a major in 2017 and they're probably the most playable at +8000. We're missing some big names from this field (and it's a big list even without them), but we're fine capping things off with the talented Na.
The 33-year old Na doesn't have a win in 2017, but he has one top-5 run and two top-10 finishes. He's also remained fairly competitive all season and has finished 12th or better in every major except the British Open. He's not a great bet to break through with a win this year, but he did finish 10th at the 2011 PGA Championship and wouldn't be the worst flier bet there.
Ultimately, your best bet remains the main favorites. They're going to enter these final two major tournaments as the top odds on favorites, and for very good reason. Of that group, we like Dustin Johnson, Jordan Spieth and Rory McIlroy the most.
Considering Spieth very well could be the best of the group and could easily secure another major title at +500, he's our favorite bet here.