Hide Bonus Offers
| | | | | |
| --- | --- | --- | --- | --- |
| #1 | Bovada Sports | 50% Up To $250 | Visit Site | Bovada Sports |
| #2 | BetUS | 125% Up To $2,500 | Visit Site | BetUS |
| #3 | MyBookie | 100% Up To $1,000 | Visit Site | MyBookie |
| #4 | Everygame | 100% Up To $500 | Visit Site | Everygame |
| #5 | BetOnline Sports | 60% Up To $1,000 | Visit Site | BetOnline Sports |
2017 Open Championship – 5 Sleepers to Watch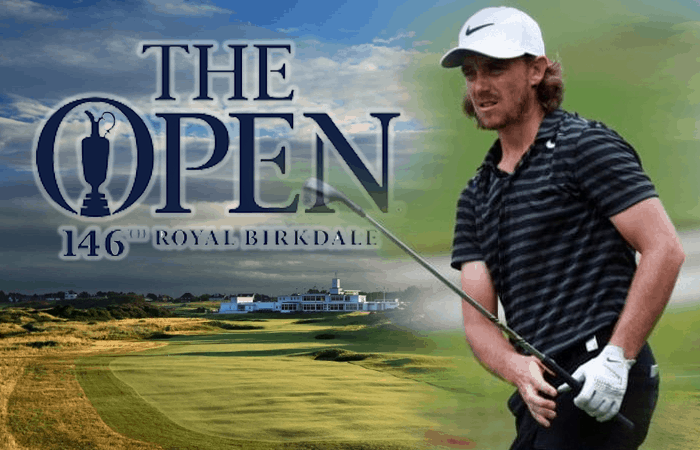 Golf's third major of the year, The Open Championship, is set to get going from Royal Birkdale in about a week-and-a-half. We broke down a few of the favorites for the 146th Open in this space last week, and now we're going to talk about a few under-the-radar players that could burst onto the scene and become household names by winning the Claret Jug.
Henrik Stenson is a well-known name, but he wasn't exactly considered to be one of the favorites before he won the tournament last year. Could Stenson make it back-to-back efforts? It's unlikely, but not impossible. We're going to try our hand at identifying a few sleepers that could take down the Open.
Using odds from Bovada, here are a few of our favorite options.
Tommy Fleetwood (+2000)
Tommy Fleetwood is far from the deepest sleeper on this list, but he's not exactly a well-known name beyond those invested in the PGA world. He's actually an outstanding value to win the Open at +2000. Fleetwood grew up in Southport, so he should be quite familiar with what to expect from the course at Royal Birkdale.
Fleetwood has the kind of game that should excel regardless of potentially harsh weather conditions. He's an excellent ball-striker and strong driver off the tee, which should help him if there are strong winds with which to contend. He turned in an excellent showing at the U.S. Open at Erin Hills, and if he can put forth a similar effort at the Open then he feels like a lock to finish in the top 10, minimum.
Fleetwood makes for a super compelling value play here. He's not your standard "sleeper," but we'd have been remiss to ignore the profit potential here. Taking a flier on him wouldn't be the worst use of your bankroll.
Bill Haas (+12500)
Now we're cooking with gas. +12500 are some looooooooong odds. You won't often see a guy this low on the list actually win the thing. But, hey, we had to make up for our sketchy sleeper in Fleetwood. Haas has been around the block a time or two. The 35-year-old has six PGA Tour wins under his belt, though he's never finished better than fifth in any major. His best effort in the Open came last year when he finished ninth.
Just like Fleetwood, Haas possesses the kind of strong off-the-tee game that should translate well to the weather conditions at Royal Birkdale. He was among the gaggle of players making a strong run at Erin Hills but ultimately didn't have enough gas in the tank to hang with Brooks Koepka.
The profit potential here is obviously massive. +12500 is +12500. Haas is pretty consistent, which also bodes well for his chances at snagging his first major title. Hitting fairways will be of utmost importance in this tournament, and Haas' ability to consistently drive the ball straight is a good match for the course.
Stewart Cink (+25000)
Woo boy, now we're digging deep. As is the case with Bill Haas, Stewart Cink has been around a while. The 44-year-old has racked up six career PGA Tour victories, which includes an Open Championship victory back in 2009 at Turnberry. Unfortunately, Cink didn't play too well the last time the Open was held at Royal Birkdale in 2009. He missed the cut in that tournament after posting a score of 10-over par.
Like Haas, Cink's club-to-ball skills should blend well with the style of play required to succeed at this course. It didn't work out for him nearly a decade ago, but he's got what it takes to raise some eyebrows in this one. We prefer Haas among these two deep sleepers, but Cink is certainly a sneaky name to watch.
Charley Hoffman (+6600)
Hoffman has been on a roll lately. He has finished in the top 10 in back-to-back events, including the U.S. Open at Erin Hills. Hot streaks may be hugely overrated when betting on sports, but in golf there is some predictive quality in recent performance. Jordan Spieth won the John Deere Classic the week before nearly winning the Open back in 2015. Hoffman obviously isn't the same caliber of golfer that Spieth is, but if Hoffman turns in another strong showing at the John Deere this week then he may well be able to carry some of that momentum into Royal Birkdale.
The 40-year-old is still looking to collect his first major title. The San Diego native has a total of four PGA Tour wins under his belt, though he hasn't finished higher than eighth in a major. That eighth-place finish came last month at Erin Hills, while he hasn't finished better than 35th at any previous Open. Hoffman did not play the last time the Open was held at Royal Birkdale.
There isn't nearly as much value on Hoffman at +6600 as there is on guys like Haas and Cink, but that's obviously because Hoffman has a better shot at actually winning the thing. He's an excellent value in this spot. Keep an eye on how he performs this weekend.
Patrick Reed (+5000)
Reed is yet another player that hasn't yet won a major, though he doesn't appear to be far off. He's one of the more talented players on tour these days, and he's been playing extremely well so far in 2017. Despite also being one of the younger players in the field, Reed has already picked up a handful of PGA Tour victories.
Reed finished 13th at Erin Hills last month, which is one of his best performances to date at any of the four majors. In last year's Open, Reed finished tied for 12th as he was one of the several players well below the eventual winner, Henrik Stenson. He emerged as a legitimate star for the Americans at the most recent Ryder Cup, so he's no stranger to the big European stage.
Reed was in the mix at the U.S. Open and appeared to be playing a relaxed style that suited him well. He didn't put too much pressure on himself, though he did eventually fade to the middle of the pack toward the tournament's latter stages. Still, he's a great odds-on bet to claim his first major sometime in the near future. Why not next week at Royal Birkdale? He's a solid value bet at +5000.