Hide Bonus Offers
| | | | | |
| --- | --- | --- | --- | --- |
| #1 | Bovada Sports | 50% Up To $250 | Visit Site | Bovada Sports |
| #2 | BetUS | 125% Up To $2,500 | Visit Site | BetUS |
| #3 | MyBookie | 100% Up To $1,000 | Visit Site | MyBookie |
| #4 | Everygame | 100% Up To $500 | Visit Site | Everygame |
| #5 | BetOnline Sports | 60% Up To $1,000 | Visit Site | BetOnline Sports |
2017 NFL Quarterback Bracket: Who is the Best Passer Right Now?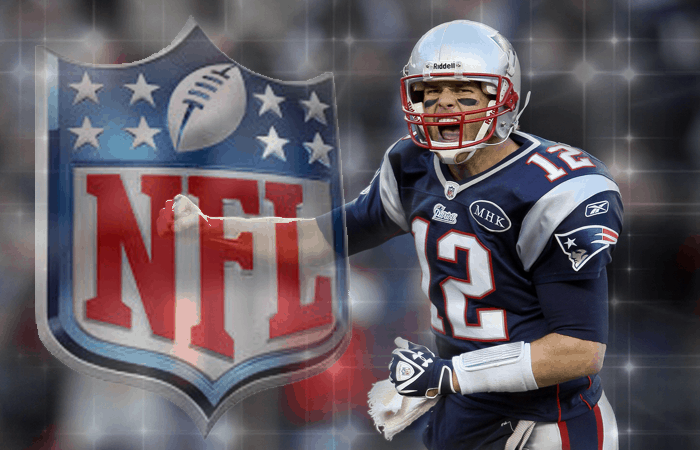 Breaking down players and ranking them is one thing in sports that never gets old. Exactly what the correct criteria is (or should be) can blur the lines and add to the debate, but really, just analyzing and ranking the top players in sports is going to always ruffle feathers no matter what.
Few NFL rankings do that as good as the quarterback position can. I'm not sure what it is about guys who throw the ball around a field that makes them borderline gods, but football fans love their elite quarterbacks and jettison to the moon any passers that can't touch them.
Loving and hating quarterbacks is one part of the process, but how we get there is another. And who ranks where is rarely well received.
But we're not here to jot down rankings or bore you to death with analysis. Instead, we just want to get to the meat of this "best quarterback" pie. The best, easiest (and fastest) way to do that is to pair all 32 NFL starting quarterbacks up in a bracket – much like you would in March Madness – and use quick-hitting logic to pick a winner.
Naturally, that winner moves on to the next bracket and so on until we arrive at our final destination; finding out who the #1 quarterback is in the NFL right now. Let's get to it:
Note:
We'll keep this simple. We're just using the 32 starters in the league right now and the main criteria we'll be using is recent success, long-term success, accuracy, overall statistics, player weight (do they make their team better), system and playoff success.
It's long-winded, to be sure, but a lot of it won't even be that prevalent until the final rounds. Every quarterback will start off in competition with their own division members, as well.
Round One

Tom Brady (Patriots) vs. Josh McCown (Jets)
We kick things off with a look at the AFC East. Exciting, right?
This isn't even close and we all know it. That isn't to take anything away from the journeyman McCown, who is still a steady NFL starter when healthy.
Brady has 5 Super Bowls under his belt and could take down a lot of records before he's done playing. There isn't a world where McCown is better than him.

Tyrod Taylor (Bills) vs. Jay Cutler (Dolphins)
This one is actually somewhat tough. Neither of these guys is the most consistent performer and Cutler literally has one more playoff win than Taylor. If you look at their careers in terms of what they've done with the time they've given, you could make an argument to back Taylor here.
Cutler has long survived on potential and sheer talent, but he also gets a lot of criticism that isn't necessarily warranted. For starters, he has forever been operating in the shadow of Aaron Rodgers in the NFC North and frequently was working with spare parts in Chicago.
It's true that Cutler hasn't done as much as one would have hoped for a would-be franchise quarterback, but he's a better overall talent than Taylor and he's giving the Dolphins a shot at relevancy in 2017. It's a slim win, but it's a win, nonetheless.

Ben Roethlisberger (Steelers) vs. Joe Flacco (Ravens)
This is another interesting one, as Big Ben and Flacco both have rings and have proven to be upper-level NFL passers. It's not particularly close, though. Throughout their careers, Roethlisberger has been the far more prolific passer and he has been to three Super Bowls and has two wins under his belt.
Big Ben has been the better player over the last few years specifically, as he's put up solid numbers and helped his team make playoff runs despite some nagging injuries. Flacco doesn't deserve to be one-and-done here, but in a division with three quality quarterbacks, it was always going to be a possibility.

Andy Dalton (Bengals) vs. Deshone Kizer (Browns)
This is another easy one, but we have to go through the 16 vs 1 seeds before we know who's going to win in the NCAA tourney, right? Maybe a few years from now Kizer will be the next Cam Newton and he'll blow Dalton away.
That's certainly a possibility, but for now, we're dealing with a raw project on the Browns. It's true Dalton hasn't done a whole lot in his career, but he's had some playoff runs and has posted solid stats. For now, he advances in this quarterback bracket.

Andrew Luck (Colts) vs. Blake Bortles (Jaguars)
Here's another easy pick. Luck and his Colts have regressed over the past two years and he might not even be healthy to start the 2017 NFL season, yet this is still a landslide win for the Indy star.
Bortles has proven to be erratic, inaccurate and flat out unsuitable for his job as Jacksonville's starting quarterback. He's got the size, arm and raw talent to be great, but he's basically the poorest version of Andrew Luck the league could manifest.

Marcus Mariota (Titans) vs. Tom Savage (Texans)
The AFC South, in general, is pretty straight forward. Savage is the tentative starter for the Texans, who continue to have a revolving door under center. Deshaun Watson is in the mix here, too, but neither of these guys can touch the more stable and explosive Mariota right now.
Watson could make this an interesting debate one day, as he'll likely unseat Savage at some point. He's the poor man's Mariota at the moment, but nobody does a better Mariota impression than the Titans passer, himself.

Trevor Siemian (Broncos) vs. Alex Smith (Chiefs)
Siemian was surprisingly passable as Denver's starting quarterback last year and he didn't face plant this summer, so he held onto that gig. He still turned a Super Bowl contender into a team that missed the playoffs, though, while Smith just keeps pushing the Chiefs into the playoffs.
If we'd talked about Alex Smith 5-6 years ago we'd be laughing at how he was drafted ahead of Aaron Rodgers. Smith is a bust in a sense, but he's proven to be one of the better game managers in the NFL. Siemian could get there, but it's undeniable that Smith has always been the superior talent and right now remains the more reliable passer, as well.

Derek Carr (Raiders) vs. Philip Rivers (Chargers)
This is the first tough one in a while, as we put the young gunslinger against the established veteran. Carr has a viable argument, as he's looked quite good since entering the league three years ago and a borderline MVP season last year got the Raiders of all teams back into the playoffs.
If we're looking back at their careers, Rivers runs away with this and it's not even close. Rivers continues to carry the torch for some of the most underrated and underappreciated quarterbacks in league annals, while he's one of the more ferocious competitors the NFL has ever seen.
I want to back Rivers here, but as good as he's been, he hasn't done enough to keep the Bolts relevant at a high level. We always have to wonder if this will be the year Rivers finally hits a wall, too. With Carr already at his level and only getting better, we have to give him the nod.

Dak Prescott (Cowboys) vs. Carson Wentz (Eagles)
Two young quarterbacks in the same division could make this tough, but from a straight up talent perspective, they're fairly similar. Prescott edged out Wentz with the more prolific rookie season last year, while he also proved himself as a winner, leading the 'Boys to a 13-3 record and NFC East title.
Wentz could eventually surpass Prescott, but so far the Dallas passer has displayed high-level pocket presence and has been the more dangerous dual threat. Winning takes care of a lot of blemishes, too.

Eli Manning (Giants) vs. Kirk Cousins (Redskins)
This is a mildly tough one, as Cousins and Manning are fairly similar in skill-set and in terms of production and currently on the same level. Two things are going to give Eli the upper hand here, though; he's older than Cousins and arguably still as good as him (if not better) and he's won two Super Bowls.
Manning can still do everything Cousins can do, yet he's also had far more success over a storied career. Maybe Cousins will catch him one day, but not today in our quarterback bracket challenge.

Aaron Rodgers (Packers) vs. Matthew Stafford (Lions)
This one is closer than you think if you only look at sheer talent and late-game heroics. Stafford has a cannon for an arm, is pretty mobile and has endured the heavy weight of carrying a bad team for virtually his entire career.
Stafford has many more flaws to his game than A-Rod, however, while one could argue Rodgers has had to deal with a less than spectacular roster at times in his career, too. Rodgers can match Stafford at every turn, though, and constantly has the Packers in a better position at the end of the year.

Sam Bradford (Vikings) vs. Mike Glennon (Bears)
Bradford was looking like a draft bust just two years ago, but this guy has worked through brutal knee injuries and two different franchises bailing on him to turn into a pretty steady passer.
While far from perfect, Bradford can stand tall in the pocket and complete passes with accuracy, while Glennon can't do much of anything right. Even if you wanted to talk up Glennon, his numbers don't help him and he hasn't enjoyed any meaningful success so far in his NFL career.

Drew Brees (Saints) vs. Jameis Winston (Buccaneers)
Few quarterbacks can tear up defenses the way Brees can, as the Saints star quarterback remains one of the elite pocket passers in the game today. Brees can slide in the pocket with the best of them and even at age 38 he's still putting up insane numbers and winning games.
Brees has had it pretty rough for years now, as the Saints have always been built to win on turf and they've had a terrible defense. Regression is coming for Brees, but as good as Jameis Winston has been through his first three years, he still has a ways to go.
Winston is a legit gamer who knows how to fire up his team, but he's yet to get the Bucs to the playoffs or put together a consistent season from top to bottom. I actually think we see that out of him in 2017, but for now, Brees gets the benefit of the doubt.

Matt Ryan (Falcons) vs. Cam Newton (Panthers)
This is another tough one, as both of these guys have put up killer stats and gotten to a Super Bowl in their careers. They're also just completely different assets for their teams, as Ryan has turned into one of the best pocket passers of his era and Newton thrives as a dominant dual threat force.
If we're looking at success and statistics as a passer, though, Ryan takes this win with relative ease. Newton could be argued as the better overall player, but Ryan is more accurate, is more effective from within the pocket and has put up better numbers through the air.

Russell Wilson (Seahawks) vs. Jared Goff (Rams)
We needn't waste much time here. Wilson has a ring to his name and has been to the Super Bowl twice while exhibiting elite dual threat ability. Goff might be a good one eventually, but he's entering just his second year as a pro and was not good as a rookie.
Wilson takes this one without any resistance.

Carson Palmer (Cardinals) vs. Brian Hoyer (49ers)
This one is slightly closer, but again we can't promote Hoyer enough to get past Palmer. It's true that Palmer hasn't been a huge factor in playoff runs, but he's a former #1 overall pick and has enjoyed a long, productive career.
Palmer has bounced around over the years, but he at one time had the Bengals looking like a real problem in the AFC and has helped turn the Cardinals back into title hopefuls, as well. Palmer can still sling it at 37, too, and is a far more consistent performer than Hoyer has ever been.
Hoyer has always been about glimpses. He can move around well and at times looks like a capable NFL starter, but inconsistency has doomed him at every stop. He's better than people think he is, but not by a whole lot.
Round Two

Tom Brady (Patriots) vs. Jay Cutler (Dolphins)
Brady's second round battle is about as easy as his first. Cutler was an elite arm talent coming out of college and has flashed brilliance during his career, but he can't hope to touch Brady's ability.
Despite never being regarded as a hot prospect or a high-level athlete, Brady has mastered New England's system to the tune of 5 titles and 7 Super Bowl appearances. He's so good that many regard him as the game's greatest passer, yet he's still showing us all how it's done at age 40.

Ben Roethlisberger (Steelers) vs. Andy Dalton (Bengals)
This is another spot where the challenger – Dalton – deserves to be here and gets a look, but he really can't hold a candle to the guy he's facing.
Big Ben has proven to be one of the toughest competitors in the entire league and beats out Dalton with superior arm strength, better numbers, and way more postseason success. Dalton should be able to run circles around him physically, but Big Ben has the Bengals passer beat in just about every other possible way.

Marcus Mariota (Titans) vs. Andrew Luck (Colts)
Luck was once thought to be the modern era's next great quarterback, but a litany of injuries and issues in Indy have slowed his progress. While there is doubt surrounding him and the Colts at the moment, we've still seen enough to know he really is that generational quarterback he was hyped up to be.
Some misfortune has kept Luck from living up to all of the gaudy expectations, but he began his career with three straight 11-5 runs and when healthy, is among the most talented passers in the game. Mariota is getting there, but we've only seen what he can do for two years and it hasn't always produced amazing results.
Luck remains the more established and dangerous passer and it's arguable that will always be the case.

Alex Smith (Chiefs) vs. Derek Carr (Raiders)
Smith was always miscast coming out of college, but he deserves credit for surviving a terrible franchise early on and reshaping his career. While he's turned into a strong game-manager and above average NFL quarterback, very little about his game ever wows you.
Being safe can win games, but it also gives way to predictable nature and a lower ceiling. That's what keeps Smith from advancing here. Carr is more of a hot shot and gunslinger that can bury you in a few games but has gotten to the point where the Raiders are more often than not winning because of him.
Carr is already the more prolific threat and if you needed one of these two guys to get you a win, he'd be the easy choice.

Dak Prescott (Cowboys) vs. Eli Manning (Giants)
This could be a very tough call for a lot of people, as Prescott has looked awesome in just one year of football. I don't think he trumps Manning as a passer just yet, though.
Manning deserves the benefit of the doubt for his many years of quality production, as well as his two Super Bowls. The past doesn't keep players relevant or elite forever, but it feels silly to crown Prescott the best quarterback in his division when he really just got here.
At some point, Manning will be regressing and it will be clearer that Prescott is far and away the better player. We're just not there yet as the 2017 NFL season approaches.

Aaron Rodgers (Packers) vs. Sam Bradford (Vikings)
This one should be even easier than when we put Rodgers against Stafford. Bradford is a former #1 overall pick who is probably a little better than people suggest, but he's also been incredibly volatile for much of his career.
Bradford deserves recognition for the good work he did last year in Minnesota on short notice, but in a lot of ways, it was more of the same with him. Rodgers has obviously enjoyed a far more impressive career and was again the better quarterback in 2016.

Drew Brees (Saints) vs. Matt Ryan (Falcons)
In arguably the toughest quarterback battle of round two, we need to pick the crafty veteran or the surging passer in his prime. If we're prisoner's of the moment, we can back Ryan, who turned in an MVP season in 2016 and looks to be at the height of his ability.
I can't fault you for that, either. However, Brees can still sling it with anyone and top any defense. He may have undergone some mild regression over the years, but it's beyond impressive how well he can light up defenses at age 38.
The kicker for me is Matt Ryan was only better than Brees in 2016. Before that, Brees was easily the better quarterback and was just stuck on a weak team. The latter could again be the case, but in terms of sheer ability, clutch ability and production, I'd still take Brees between the two.

Carson Palmer (Cardinals) vs. Russell Wilson (Seahawks)
Palmer is probably the better pocket passer when you look at overall passing talent and size, but Russell Wilson has been truly remarkable despite his size and draft status.
You can say a lot of good things about Palmer, but he's flamed out of two different cities and has endured a lot of losing seasons. Inconsistency, injuries, and turnovers have held back what seemed to be an illustrious career, while we've really never seen the same kind of struggles out of Wilson.
Wilson has only known winning in the NFL and he's proven he can effectively win both inside and outside of the pocket. Wilson's passing numbers don't necessarily dazzle, but he's actually very efficient and just as explosive as Palmer.
Success is the kicker here, of course. Wilson has made the playoffs every year as a starter and he's not only won a title but nearly won two of them. Palmer may end up going down as one of the more underrated quarterbacks of all-time, but when compared to Wilson's dual threat ability and clutch ability, he's appropriately ranked second.
Round Three

Tom Brady (Patriots) vs. Ben Roethlisberger (Steelers)
This might be our tightest quarterback battle yet. If we're only going from a physical perspective, Big Ben wins all day. He's the bigger, stronger and more mobile quarterback and he's also enjoyed a very high level of success.
But that might aid Brady's argument anytime he's pit against somebody else. Brady has never been the biggest, strongest or fastest, yet he's really never wavered. All the guy does is excel in a brilliant system, makes stars out of guys who would be nobodies anywhere else and win championships.
Brady has always been more accurate, more prolific and more successful. That didn't stop when Brady and Big Ben faced off in last year's AFC title game, where Brady got another win en route to his 5th title.
Ben Roethlisberger remains one of the best quarterbacks in the league right now, but he's not as good as Brady and certainly not better.

Andrew Luck (Colts) vs. Derek Carr (Raiders)
It's always fun to stack two talented young guns against each other. This is a tough call, seeing as Carr and his Raiders are very much on the rise these days and Luck and his Colts are in an odd purgatory.
I still tend to side with Luck here, however. Luck is the bigger, stronger, more athletic and more prolific passer. He checks all the boxes you want in a franchise passer and while he's had more time to do it, he's also racked up more wins and enjoyed more playoff success than Carr.
Carr is an elite passing talent in his own way, but I get the argument that some feel like he's a one-year wonder so far. The stats and gamer mentality have been there, but I can't let Car trump Luck based solely on one year. Luck is still the superior talent when healthy and he's done more in the NFL so far. Carr could be coming for him, but he hasn't caught him just yet.

Eli Manning (Giants) vs. Aaron Rodgers (Packers)
Manning loses out to A-Rod in just about every way. I get that Manning has proven to be a terrific pocket passer and he's won two rings, but there is a strong argument that elite defenses and a little bit of luck had a lot to do with that.
Rodgers does have one less title to his name, but he's always been the better overall talent and he's kept the Packers in the playoff mix virtually every season he's been a starter. Last year specifically, Rodgers burned Manning and his Giants in a blowout win at Lambeau Field.
Whether you're comparing careers, what happened last year or what will happen going forward, Rodgers earns the obvious win in this matchup.

Drew Brees (Saints) vs. Russell Wilson (Seahawks)
It's the battle of short quarterbacks who can't be stopped. On one hand, Wilson is the far better athlete and has been more successful at a high level, but it's also tough to ignore the amazing stats Brees has put up over the course of his long career.
Brees will never be the athlete Wilson has been, but a few things work against Wilson here; I'm not sure he can hope to be this good at Brees' age, he's still in his prime and has never put up amazing passing numbers and you could say he's had as much success as he's had largely due to being backed by an elite defense.
You can safely say Brees has rarely had that luxury. Brees has built up and sustained an elite passing attack to the tune of five 5,000+ yard seasons. The Brees that won a title isn't here anymore, but the fact that Brees can still tear up defenses and complete 70% of his passes shows he hasn't declined by much.
Wilson is already a living legend in his own way, but it's fair to argue he's been mildly overrated. I can see him taking down Carson Palmer and a litany of others, but he's not quite to Drew Brees territory yet.
Round Four

Tom Brady (Patriots) vs. Andrew Luck (Colts)
It's the young versus the old; a tale as old as time. While it would be fun to see the torch passed here, we can't do it. Luck is arguably the most physically gifted passer the league has to offer, but he's yet to even reach a Super Bowl, let alone win anything substantial.
Luck has tasted success and he's broached the insane expectations set before him, but he has some big shoes to fill as Peyton Manning's successor. Even Manning was never regarded as a superior player to Brady, so how could we possibly give Luck the honors?
Brady doesn't have the natural talent of Luck and so many others, but that is the driving force behind a more impressive career. Luck just doesn't have the combination of pocket presence, accuracy, timing and clutch ability Brady has displayed – at least not at the same rate.
Throw in his 5 titles and what we saw during New England's insane comeback in last year's Super Bowl, and this really isn't even close.

Aaron Rodgers (Packers) vs. Drew Brees (Saints)
Rodgers vs. Brees is somewhat similar to Brees vs. Wilson, except A-Rod has done basically everything Brees has done – but better.
Brees has put up more passing yardage and he's been more accurate, but these guys operate out of entirely different systems. Rodgers has the leg up in mobility, arm strength, playoff success, general consistency and ball security.
Rodgers doesn't own the insane yardage numbers Brees does, but he's also never had the luxury of playing in a dome and he doesn't tend to pad his stats thanks to large holes or a trash defense (2016 excluded).
Admittedly, this is a bit of a close call. Brees is a living legend and he's still crushing it at age 38. He hasn't consistently kept his Saints in the playoff hunt or had them vying for a title, however. Rodgers has matched Brees just about every step of the way, while also keeping a fairly overrated Packers team in the mix just about every year.
It's a closer call than some might want to admit, but Rodgers is the superior talent and has been the more successful quarterback in general. One look at Green Bay's +800 Super Bowl odds this year at Bovada says it all.
Who is the Best Quarterback in the NFL?

Tom Brady (Patriots) vs. Aaron Rodgers (Packers)
I think it's fair to say we probably all knew we were getting to this point. Where you start your bracket and how you conduct it can throw in some wrinkles, but one way or another, all roads lead to a Brady vs. Rodgers showdown.
If this is just about playoff success and longevity, Brady is the winner. If it's just about titles, Brady wins again. If it's just about career stats and consistent yearly production, yep, it's Brady again.
Realistically, the only way Rodgers wins is via superior physical ability. Yes, he's secured a Super Bowl win and he's had the Packers in contention for the majority of his career, but he and nobody else) can touch what Brady has built.
Rodgers proved last year that he's still one of the best NFL quarterbacks. He put a 4-6 Green Bay team on his back and ran the table. That almost produced a dream run to his second Super Bowl. Except it didn't.
In a lot of ways, Rodgers and the Packers overachieved in 2016 and have underachieved elsewhere. Brady has remained consistent and hungry for his entire career. Even when Brady hasn't grabbed another ring, he's either gotten to the big game or come painfully close.
Rodgers has undeniably been held back by coaching, bad defenses and some bad luck, but regardless of reasons, he can't hope to match Brady where it matters most. Rodgers has the stronger arm, he moves about as good as anyone and he's proven to be exceptional in the clutch.
As great as Rodgers is, though, he hasn't been Tom Brady over the course of his career and he wasn't Tom Brady in 2016, either. Factor in that Brady is doing all of this still at the age of 40, and the decision is actually extremely easy.
Rodgers is more talented. So are a lot of quarterbacks. But none of them are actually flat out better.