Hide Bonus Offers
| | | | | |
| --- | --- | --- | --- | --- |
| #1 | Bovada Sports | 50% Up To $250 | Visit Site | Bovada Sports |
| #2 | BetUS | 125% Up To $2,500 | Visit Site | BetUS |
| #3 | MyBookie | 100% Up To $1,000 | Visit Site | MyBookie |
| #4 | Everygame | 100% Up To $500 | Visit Site | Everygame |
| #5 | BetOnline Sports | 60% Up To $1,000 | Visit Site | BetOnline Sports |
2017 NFL Prop Bets: Which Quarterback Will Get Benched First?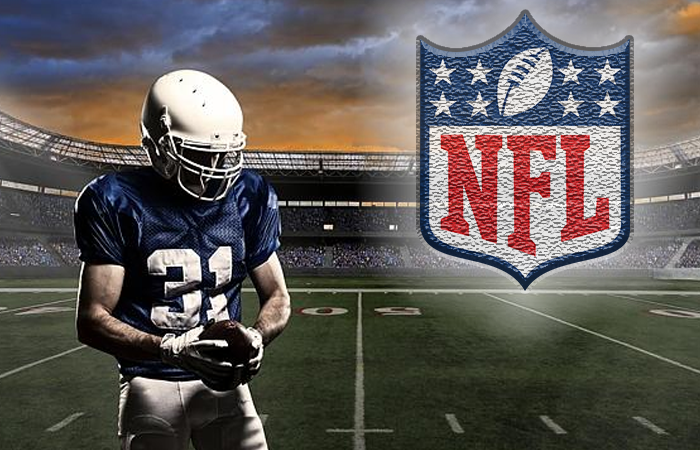 One of the most interesting aspects of the NFL continues to be what goes on under center. Quarterbacks notoriously get praised for big numbers and wins, but when the going gets rough, they also bear the brunt of the blame.
Fair or not, the 2017 NFL season approaches with many NFL passers on their last leg. Whether it's young quarterbacks who have yet to prove themselves, stop-gaps who are merely holding a starting job for young blood or just mediocre arms in bad environments, there is a laundry list of options that could be subject to early turnover.
The quarterbacks in question won't be a surprise. Incoming rookies are slated to push several quarterbacks, while some teams have Super Bowl aspirations and won't wait all year for their current starter to bury them.
NFL Prop Bet – Quarterback Benched First
We get a nice list of options you're probably familiar with, as Bookmaker.eu provides one of the most fun 2017 NFL prop bets. Here are the quarterbacks in question as week one rapidly approaches, as well as their odds to get benched:
Blake Bortles – Jacksonville Jaguars (+220)
Tom Savage – Houston Texans (+220)
Mike Glennon – Chicago Bears (+360)
Josh McCown – New York Jets (+550)
Tyrod Taylor – Buffalo Bills (+650)
Jay Cutler – Miami Dolphins (+700)
Deshone Kizer – Cleveland Browns (+1500)
Trevor Siemian – Denver Broncos (+2000)
Sam Bradford – Minnesota Vikings (+3000)
This is a very fun NFL player prop bet, but it's also one we have to consider from all angles. Specifically, Bookmaker is not giving us a wager on which player will be replaced first. They have to be flat out benched and their replacement can't come by way of injury.
That makes this a little tougher than you'd think, especially when you factor in oft-injured players like McCown and Cutler.
To get a better idea of how to work our way around this NFL prop bet, let's take a quick look at every option and why/why not to bet in their favor.

Blake Bortles
Bortles has the lowest odds because he already was literally benched during the preseason. Jacksonville quickly realized that an older Chad Henne offered zero upside and wasn't even the elite game manager they'd hoped he could be.
There are a lot of issues with Bortles, but he has the size, arm and athleticism to hypothetically turn things around. That won't happen in week one against a nasty Texans defense, but I bet the Jags give him a longer leash than some expect.
That being said, we still get some upside even at +220, so this is certainly one of the top flier bets to take when it comes to this NFL betting wager.

Tom Savage
Full disclosure, I typed Fred Savage when I started writing this guy down and it made me laugh for, well, probably longer than it should have. I'm tired and I clearly need some coffee.
**Goes and gets coffee. Returns**
Okay, horrible Wonder Years memories aside, Savage is one of the top contenders to get benched awfully fast in 2017. Not only is he painfully rigid and slow in his decision-making and processing, but he just flat out isn't very good.
Houston is going to be looking for any reason to turn rookie Deshaun Watson loose. The guy is raw and he needs some work, but you can't tell me with a straight face he's any more raw than the robotic Savage. Watson brings upside to the table as a dual threat option, he was quite prolific in college and he even won the NCAA title last year.
Watson isn't going to be a star right away, but if the Texans want a guy who can provide a spark and manage games, they've found it. I wonder how long it'll take for them to realize he's better than Savage. At +220, Savage is dead even with Bortles as the top bet here and we might like him just a little more.

Mike Glennon
The Bears want to protect rookie franchise passer Mitchell Trubisky so badly that they had him hand the football off a ton in his last preseason game and then made him the third string option to start 2017.
That's right, Mark Sanchez is backing Glennon up and appears to be in the way of Trubisky at the moment. It's pretty safe to say the former Buccaneers passer has a longer leash than we thought. Chicago replacing Glennon with Sanchez accomplishes nothing, so the only real danger is if Trubisky is active as the top backup.
That is not presently the case, so I'm not overly interested in biting on Glennon being the first guy to fall in this group just yet.

Josh McCown
I'm not high on betting on McCown to get benched, either. For one, he's actually not half bad for a 38-year old who can't keep a job in the NFL. The main reason he hasn't been holding down gigs is that he's been one of the best backups in the league and continues to be in high demand.
McCown is better than people think. His biggest issue is actually his ability to stay healthy, as he seems to get hurt in every game he plays. Could the Jets bench him as early as week one? Maybe, but I doubt it. Even for a team clearly interested in tanking this year, they can't be overly excited about rushing to Christian Hackenberg starting games.
That day is coming, but a healthy McCown will stave him off for a few weeks. That's the problem, though. We can't trust McCown to stay healthy for even that long. Odds are this brittle quarterback will succumb to injury within the first 2-3 games and if that happens, he wouldn't be fulfilling this wager for us.
We should take notice of McCown at +550 but he's more likely to get hurt than to actually get benched.

Tyrod Taylor
Taylor is another interesting option just because the Bills did draft Nathan Peterman in the 2017 NFL Draft and have seemingly never fully backed Taylor. He is not a trash quarterback, though, so as long as the Bills are winning or at least playing competitive football, I don't see the big switch coming.
Taylor is a dynamic talent and in week one he and his Bills should get a win against the terrible Jets. A 1-0 start likely gives him at least three weeks with his job not being in question and it's fair to say someone else will have been benched by then.
His job has been discussed for basically the past two years, but I think he has a decent hold on it for now. This is absolutely one of those NFL prop bets that demands several fliers and he's one of them, but he isn't where I'd funnel most of my cash.

Jay Cutler
We get a lot of value with Cutler, who was paid to come out of retirement to replace the injured Ryan Tannehill. This one feels like a reach, seeing as Cutler is better than Matt Moore and Miami went out and got him because they clearly believed that, as well.
Running away from Cutler early would make Adam Gase and company look silly and it'd also be a huge admittance of defeat for the year as a whole. Cutler is far more likely to be a steady presence and/or go down with an injury like he's done so many times before.
I actually think bringing Cutler in was a great move for the Dolphins, but he's aging and can't take the hits like he used to. I don't see him getting benched, but I can see him getting hurt. One way or another, the latter would come before the former and he's not a great bet for this wager.

Deshone Kizer
Cleveland is throwing caution to the wind and rolling with second-round pick Deshone Kizer as their starting quarterback in week one. That's a bold move because they're facing the mighty Pittsburgh Steelers, but realistically the Browns didn't have much of a choice.
Kizer's big play ability allowed the team to cut loose Brock Osweiler, but they otherwise only have Cody Kessler to turn to at this point. For a team that went 1-15 a year ago, that's not really a viable option.
Instead, the Browns will work through any growing pains they suffer with Kizer and bite the bullet. Who knows, maybe they find out he's the answer under center they've been searching for.

Trevor Siemian
If there was a viable replacement option in Denver, we could consider Siemian at a bloated +2000. Unfortunately, an offseason quarterback battle made him look quite good when compared to Paxton Lynch and now Brock Osweiler is their lone fallback option for the next couple of months.
The Broncos grabbed Osweiler literally because he's not the worst backup in the world and because he knows their system. They don't actually want to see him on the field and he absolutely isn't better than Siemian at this point.
Could Siemian struggle early and get fans talking about a benching? Maybe, but he was surprisingly palatable as the starter in 2016 and could be better this year.
I think he does enough to keep the Broncos competitive and considering Denver knows what they'd be turning to in Osweiler, any benching would likely be on hold until Lynch at least returned to full strength.

Sam Bradford
The last option Bookmaker offers is Sam Bradford, who carries the most betting value by far at +3000. This is not a logical benching, though, as the only reason to go away from Bradford would be if the Vikings weren't winning games and Teddy Bridgewater is healthy.
Bridgewater is on the team's Physically Unable to Perform list to begin 2017, which means he'll sit out the first six games of the year:
It's official: the #Vikings are placing Teddy Bridgewater on PUP to start the season, per sources.

— Tom Pelissero (@TomPelissero) September 2, 2017
That alone has me completely off of Bradford. I could see him getting hurt or struggling to the point where the Vikes would want to bench him, but their only alternative right now is Case Keenum and that is in no way an upgrade.
Minnesota knows that, so for the first six weeks, providing he's healthy, Bradford is a lock to remain Minny's top passer.
Which NFL QB Will Get Benched First?
To be frank, I'm a bit surprised we didn't see Alex Smith grace this list. The Chiefs seem set with him as their starter, but what happens after they lose to the Patriots in week one and shortly thereafter are suddenly in a 0-2 or 0-3 hole?
If Smith is the reason for a rough start, Andy Reid and co. may think long and hard about switching to talented rookie, Patrick Mahomes.
Alas, I digress. Smith isn't an option here and we have to work with what Bookmaker and the top NFL sportsbooks give us.
There is a lot of playable value here and we should take shots we feel good about.
Hopefully, our insight gets you leaning harder on a particular stance you liked coming into this discussion.
For us, the best play is going to be Tom Savage. Jacksonville has more reason to ride it out and hope for the best with Bortles. Savage is a former fourth-round pick that has never materialized into anything and it's unlikely he ever will.
Once the Texans start realizing that in live games, they'll get more comfortable with the decision to move forward with Deshaun Watson as their main man under center.