Hide Bonus Offers
| | | | | |
| --- | --- | --- | --- | --- |
| #1 | Bovada Sports | 50% Up To $250 | Visit Site | Bovada Sports |
| #2 | BetUS | 125% Up To $2,500 | Visit Site | BetUS |
| #3 | MyBookie | 100% Up To $1,000 | Visit Site | MyBookie |
| #4 | Everygame | 100% Up To $500 | Visit Site | Everygame |
| #5 | BetOnline Sports | 60% Up To $1,000 | Visit Site | BetOnline Sports |
2017 NFL Prop Bets: AFC Over/Under Total Wins Predictions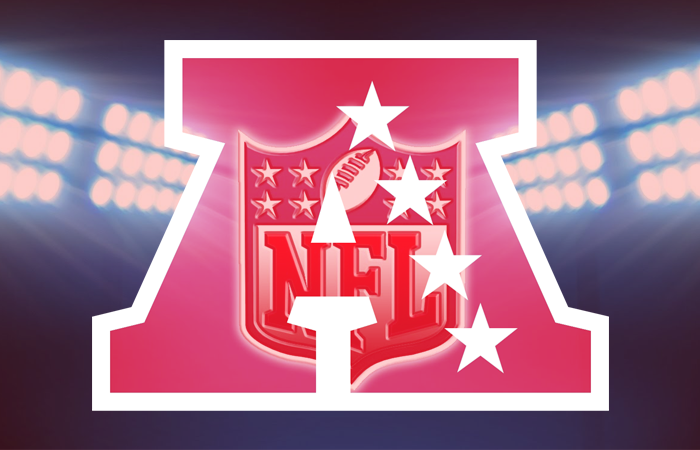 Football season is still a few months away, but it's never too early to start talking about how the 2017 campaign will shake out. The New England Patriots are obviously the favorites to repeat as Super Bowl champs, but there are plenty of challengers that will make a serious run at their crown.
Kevin Roberts handled the NFC, and here we'll focus our attention on the AFC. Bovada has over/under odds for all 16 teams in the American Football Conference, and we're ready to take our way-too-early stab at what'll happen next season. Here's how you should bet on the AFC.
Baltimore Ravens (9)
Baltimore's big offseason move was the signing of former Cardinals safety Tony Jefferson. Jefferson alongside Eric Weddle sure does give the Ravens a nice safety combination at the back, which should help them in a division that features the likes of AJ Green and Antonio Brown. The Ravens also plucked waterbug running back Danny Woodhead out of San Diego. Woodhead does nothing but produce, so he'll give Joe Flacco and the Baltimore offense a new and exciting dimension out of the backfield.
The offensive line took a hit when Ricky Wagner walked in free agency, but you can't win 'em all. The Ravens have endured a few subpar seasons since winning the Super Bowl back in 2012. They've missed the postseason in three of the last four years and have won more than eight games just once.
Investing in the defense should help their prospects this season, but they're a real wild card at this point. We're used to the Ravens being among the NFL's elite, so nobody would be surprised if they came out and won 10 games again. Of course, we wouldn't be surprised to see another 8-8 campaign, either.
Give us the under on nine wins for the Ravens.
Buffalo Bills (6)
Tyrod Taylor is back, which will probably be the right move in the end. There weren't a ton of QBs out there to be had, so the Bills just brought him back on a fresh contract. Buffalo also upgraded the defensive backfield by signing ex-Packers corner Micah Hyde and former Browns safety Jordan Poyer. Re-signing Lorenzo Alexander was also a positive move.
Will Sean McDermott be the coach to finally lead Buffalo back to the promised land? This team hasn't appeared in the playoffs since losing the Music City Miracle to the Titans back in 1999. That's a loooooooong time ago. Buffalo is starved for a contender again, but it's tough to see how this iteration of the Bills will be the one to break the streak.
Six wins feels about right for this team. Neither slightly over or slightly under would be a surprise.
Cincinnati Bengals (8.5)
Will the Bengals be able to protect Andy Dalton? They kept veteran tackle Eric Winston, but longtime left tackle Andrew Whitworth and guard Kevin Zeitler each left via free agency. Cincy reportedly tried to keep them together, but ultimately couldn't match what the Rams and Browns wound up paying. Managing to replace that production is a massive question mark.
After five consecutive playoff appearances, few expected the Bengals to stumble their way to a 6-9-1 mark last year. They drafted controversial running back Joe Mixon out of Oklahoma, and Mixon figures to come in and be a factor right away. That was a massive area of need after Jeremy Hill and Giovani Bernard each underperformed in a big way.
Those offensive line concerns are too important to ignore. Give us the under on the Bengals in 2017.
Cleveland Browns (4.5)
The Browns entered the offseason with over $100 million in cap space. Obviously they weren't able to spend it all, but they spent a good chunk of it to bring in the likes of Kevin Zeitler, JC Tretter and Kenny Britt. They lost Terrelle Pryor to the Redskins, but there is reason for optimism with the Browns in the coming seasons.
Rather than using a high pick on a passer, the Browns opted to take Texas A&M pass rusher Myles Garrett first overall and then nabbed Notre Dame QB DeShone Kizer later in the draft. Kizer likely won't play right away, but he has the physical tools to play the position at a high level eventually. Of course, there is the matter of who will play the position in the meantime. Cody Kessler? Kevin Hogan?
The Browns should win more than one time next season, but it won't be by much. Under on 4.5 wins.
Denver Broncos (8.5)
Offensive line and quarterback remain areas of concern for the Broncos. They nabbed guard Ronald Leary on a big deal to come over from Dallas and got tackle Menelik Watson out of Oakland. Russell Okung went to the Chargers, but as a whole the O-line looks improved over what it was last season.
Trevor Siemian will likely begin the year as the team's de facto No. 1 QB, but how long will it take Paxton Lynch to be ready? Lynch looked overwhelmed during his brief stint under center last season, so one would imagine he'll need some more seasoning before he's ready to take over as the starter. Denver also took former Ole Miss passer Chad Kelly with the final pick of the draft.
Denver is going to have to win with defense. They're still stacked on that side of the ball, which will suit them well in what is likely football's toughest division top-to-bottom. They won nine games last season, and somewhere between seven and nine wins feels right for the Broncos in 2017. We'll tentatively side with the under, though.
Houston Texans (8.5)
The Texans managed to win nine games last season despite a dumpster fire situation at quarterback. Now that Brock Osweiler has mercifully been jettisoned to the moon, the Texans will really see what they have in Tom Savage and Deshaun Watson. They've said publicly that Savage will be the starter and Watson will start the season as the No. 3 behind Savage and Brandon Weeden, but we're not buying it. If Watson isn't the starter by Week 4, we'll be surprised.
Of course, changing QBs so early in the season could spell trouble for Houston's chances at reaching nine wins. That's a pretty important position on the field, ya know. Could Watson win the job out of camp? Sure. Vegas just isn't buying Houston's QB situation being stable enough to repeat as AFC South champs. While that's obviously fair, this team has so much talent everywhere else on the field that they can still win games with suboptimal quarterbacking.
We like the over on 8.5 wins for the Texans. Even if Savage or Watson struggles, they can make it happen.
Indianapolis Colts (9)
At first glance, nine wins for the Colts looks lofty. Sure, they went 8-8 last year and seem to have upgraded at a few spots on defense, but this just feels high for them. Andrew Luck quietly enjoyed a very solid season during which he protected the football decently well, but he doesn't have a whole lot of help here. Frank Gore is still the running back? Really?
25 of the 66 players under contract with the Colts at the end of last season are gone. Of the 90 players on the current roster, 40 of them have been acquired by new GM Chris Ballard. Bovada has Indy listed with 33-1 odds of winning the Super Bowl, which is 12th highest in the league. Pretty impressive for a team coming off back-to-back .500 seasons.
Can the Colts win one or two more games? Sure. Ballard's attempt at an overhaul is sorely needed after Ryan Grigson ran this thing into the ground. Chuck Pagano is still here, for some reason, as well. It's tough to truly predict how good this team will be at this stage, but we're leaning toward the under on nine wins for the Colts.
Jacksonville Jaguars (6)
The Jags will go as far as Blake Bortles can take them. Despite being linked to several of the top QBs in the draft, Jacksonville decided against reaching for another and will be starting Bortles this fall. After really making strides during his second season, the Central Florida product was a disaster last year. He completed 58.9 percent of his throws for 3,905 yards and 23 touchdowns with 16 interceptions. That's now 51 picks through three NFL seasons, which is the opposite of good.
Jacksonville focused on beefing up their interior game on both sides of the ball. Leonard Fournette should come in and give the Jaguars a much-needed bruiser in the backfield, and they were also able to nab Alabama tackle Cam Robinson. As has been the case over the last few years, Jax wasn't afraid to spend money in free agency, either. They bagged a trio of new defensive starters in Calais Campbell, AJ Bouye and Barry Church, though offseason champions seem to have a way of coming up short once they actually start playing the games.
We like what the Jags have done this offseason, but will they double their win total in 2017? That sounds like a tall order on the surface, but there seems to be plenty of talent here. Right at six wins sounds about right for Jacksonville.
Kansas City Chiefs (9)
The Chiefs raised some eyebrows by trading up to take QB Pat Mahomes out of Texas Tech in the first round. Mahomes is clearly a long-term project, though, and Alex Smith will retain his starting spot in the interim. This team quietly bagged the No. 2 seed in the AFC last year before falling at the hands of the Steelers in the divisional round of the playoffs. They haven't made many other splashy moves this offseason outside of locking up safety Eric Berry on a new long-term contract.
Nine feels low considering this team won 12 games last year. Outside of Dontari Poe, the Chiefs kept most of their key pieces on both sides of the football. This is an easy one. Injuries can obviously throw a wrench into things, but take the over with KC.
Los Angeles Chargers (7.5)
The Chargers weren't good at all in their final season in San Diego, but there is some reason for optimism now that they're in LA. Philip Rivers remains one of the game's premier quarterbacks, and it's a shame the Chargers have largely wasted the majority of his excellent career. The splashiest move they've made during the offseason was giving ex-Broncos tackle Russell Okung a gigantic contract. The Chargers' offensive line has been an injury-riddled mess over the last two years, but is Okung worth all that money? Dubious.
They also retained pass rusher Melvin Ingram and safety Jahleel Addae, and keeping them will help them maintain some continuity on the defensive side of the ball. Keenan Allen will hopefully come back and have a healthy season. The team also upgraded Rivers' arsenal by taking former Clemson wideout Mike Williams in the first round. Scoring points shouldn't be an issue for this team if the O-line can hold up.
Can they stop anybody? That'll be the question for LA. New head coach Anthony Lynn could inject some life into that locker room now that noted human robot Mike McCoy is gone, but will it be enough? It also doesn't help that they play in perhaps the toughest division in football alongside the Raiders, Chiefs and Broncos. Give us the under on 7.5 for the Chargers.
Miami Dolphins (7.5)
The Dolphins rather quietly won 10 games and made the playoffs as a Wild Card last season, but plenty of questions remain. What, exactly, do they have in Ryan Tannehill? The former first-round pick is already entering his sixth pro season, and the fact that we still don't really know how good he is is rather problematic. He's thrown at least 12 interceptions in all five of his seasons to this point, though he did complete a career-high 67.1 percent of his throws in 12 starts in 2016.
Tannehill has a very solid O-line in front of him, and there's a decent amount of talent at the skill positions. Jay Ajayi emerged as a beast after Arian Foster retired. The former Boise State Bronco averaged nearly five yards per carry on his way to a career-high 1,272 rushing yards with eight touchdowns.
Miami used four of its first five draft picks to address the defensive side of the ball. Charles Harris should step in and help the pass rush right away, while Raekwon McMillan should provide a nice interior complement to Kiko Alonso. Cornerback Cordrea Tankersley should fit in with the Dolphins' man scheme, as well.
7.5 wins feels low considering they won 10 a season ago. We see teams drop off all the time, of course, but they should be able to feast on a division that sucks outside of New England. We like what Miami's got cooking here. Take the over.
New England Patriots (12.5)
As you may have imagined, the defending Super Bowl champs come into the season with the highest over/under of any team at 12.5. Think they can get there? 12.5 might even be low. Here are the Patriots' win totals in every season since Tom Brady took over in 2001: 11, 9, 14, 14, 10, 12, 16, 11, 10, 14, 13, 12, 12, 12, 12, 14. Yes, the Pats have won double-digit games in all but one of Brady's seasons at the helm. Absurd.
And, scary thing is, they may have improved this offseason. Sure, they lost a few key cogs, but they signed former Bills corner Stephon Gilmore to a monster deal. They also traded for talented pass-catchers Brandin Cooks and Dwayne Allen and acquired pass rusher Kony Ealy from the Panthers in a draft-day deal. The Pats also re-signed Alan Branch and Duron Harmon.
The Patriots upgraded the talent around Tom Brady offensively, which should terrify everyone. Think he needed more help? 12.5 is a huge total, but would it be crazy to say you should take the over? Until Brady starts slowing down, we're going to keep favoring New England.
New York Jets (5)
The Jets finally seem to be embracing the full-on rebuild. After winning just five games and finishing in last place in the AFC East last season, New York let Darrelle Revis, Brandon Marshall and Nick Mangold all leave. They didn't do much in free agency to make it seem like they're desperate to turn things around quickly, either. Their marquee signings were Ben Ijalana, Josh Martin and Kelvin Beachum. Start planning the parade route!
Former LSU safety Jamal Adams looks like a potential steal with the No. 6 overall pick, but obviously a safety isn't going to be enough to change this team's fortunes in 2017. Just look at their quarterbacks. The QBs currently on the Jets' roster are Josh McCown, Christian Hackenberg and Bryce Petty. N-O-P-E, nope, nope, nope.
Weird things happen in the NFL, but this Jets team somehow winning more than five games is almost too unlikely to imagine. Give us the under here.
Oakland Raiders (10)
At long last, the Raiders finally made it back to the playoffs. After failing to even finish a season with a record of .500 or better, Oakland stormed its way through the AFC West and snagged a Wild Card spot after winning 12 games. Unfortunately, disaster struck in Week 16 when QB Derek Carr broke his leg, ending his season. Connor Cook was forced to start Oakland's playoff loss in Houston.
Fortunately, Carr will be back and ready to roll by the time training camp comes around again. After a slew of big splashes last offseason, the Raiders stayed largely quiet this year. Latavius Murray left for Minnesota, and Oakland will attempt to replace him by luring Marshawn Lynch out of retirement. Does a 31-year-old running back that hasn't played football in two years have anything left in the tank? We'll see. If not, DeAndre Washington looked solid as a rookie.
Of course, we also can't forget that the Raiders announced during the offseason that they'll be moving to Las Vegas in a few years. However, they still have to play their home games in Oakland until the Vegas stadium is ready. That means we have the awkward prospect of a lame duck team trying to fill a current stadium with disenfranchised fans. Will the Raiders have any sort of home field advantage anymore? Who's going to want to go root for the team that's about to bail?
Awkward home atmosphere aside, Oakland wasn't a flash in the pan last season. They won 12 games last year, and they're fully capable of getting there again. Over on 10 wins for the Silver and Black.
Pittsburgh Steelers (10.5)
The Steelers spent most of the offseason keeping their own guys. They slapped Le'Veon Bell with the franchise tag and signed Antonio Brown to a monster contract extension. So, Pittsburgh will head into next season with perhaps the league's top QB-RB-WR star trio. Aside from losing a few spare parts like Lawrence Timmons, this will be pretty much the same team that made it to the AFC Championship Game a season ago.
They do get to pick on the lowly Browns, but four divisional games with the Ravens and Bengals is always tough for Pittsburgh. They've also got several tough out-of-division matchups next season. They'll travel to both Indianapolis, Kansas City and Houston in addition to hosting Green Bay and New England. Pittsburgh is fully capable of winning all five of those games, but they're also plenty losable.
The schedule is really the only thing keeping us from going full-bore on the over for the Steelers. 10 wins feels about right, so we're leaning slightly toward the under here.
Tennessee Titans (8.5)
Tennessee seems to be a defense away from legitimately contending in the AFC South. So, they went out in free agency and signed corner Logan Ryan and safety Johnathan Cyprien. Nose tackle Sylvester Williams should also provide some solid resistance from the interior of the defensive line. Splashing cash around looks nice on paper, but we obviously need to see the actual finished product before heaping praise on the Titans' offseason.
The Titans managed to win nine games last season, and Marcus Mariota only figures to get better. The team also attempted to upgrade his weaponry by adding two wide receivers (Corey Davis, Taywan Taylor) and a tight end (Jonnu Smith) with three of their first four draft picks. Of course, it's tough to depend on rookie receivers to come in and dominate from day one, so it may take some time for this team to gel.
The schedule makers didn't really do them any favors, either. Four of the Titans' first five games come against 2016 playoff teams (Oakland, Seattle, Houston, Miami) with the Colts twice, Ravens, Bengals, Cardinals and Steelers also on the schedule. If Tennessee stumbles out of the gates, it may be tough for them to rebound and make a run at the division.
Everyone's talking up the Titans, but we're going to temper expectations a bit. Pump the brakes on Tennessee. Under.