2017 NFL Odds: Which Teams Are the Best Bets to Make the Playoffs?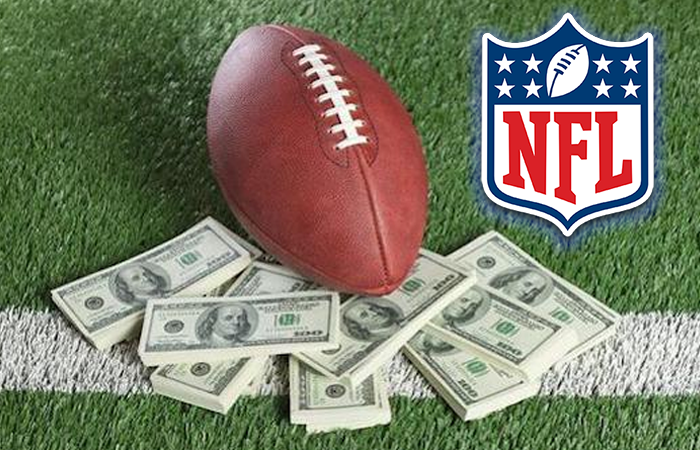 You can make the argument that of the 4 major pro sports in North America, the NFL is where it's the hardest to make the playoffs.
While more than half of the teams in the NBA and NHL qualify for postseason play, the National Football League limits playoff participation to just 12 of its 32 teams. And though only 10 of the 30 teams in Major League Baseball get into the playoffs each year (including the one-game wild card playoff), it's a lot easier to survive a bad month in baseball's 162-game schedule than it is to overcome a few bad games in the NFL's 16-game slate.
That's why when I'm looking to bet on which teams will make the NFL playoffs, I'll always look for plus-money prices. I'm not interested in laying juice in a league that prides itself on parity, uses unbalanced schedules to keep all teams in contention as long as possible, and often has playoff spots determined by tiebreakers.
So while the Patriots look all but a lock to make their ninth consecutive trip to the playoffs this year, I'm not including them in this list of teams that are the best bets to make the NFL playoffs. (They're -2500 to do so at BetOnline, by the way, which is probably way too rich for your blood as well.)
Instead, let's look at the best value plays on the board, wagers that are actually worth making and ones that will help us profit if we simply go 3-2 or even 2-3.
1. Tennessee Titans (+100)
Even though the Titans haven't made the playoffs since 2008, getting plus money on Tennessee to qualify for post-season play is an absolute bargain in my opinion.
Last year, the Titans were a tiebreaker away from winning the AFC South, tying the Houston Texans for first place with a 9-7 record. Tennessee managed that winning record despite the fact it was without Marcus Mariota for the final 2 games of the year, and now the promising young QB returns healthy for his third season in the league.
The Titans ranked third in the NFL in rushing yards last year, featuring a tremendous offensive line and a 2-prong attack of veteran DeMarco Murray and youngster Derrick Henry. Now they've added a couple of speedy receivers in the draft, and Mariota should have time to find them down the field because their opponents have to respect the run so much.
On defense, the Titans have upgraded their secondary with the addition of an experienced cornerback and safety. If Tennessee can improve its pass coverage, that bodes well for a defense that allowed just 88.3 rushing yards per game (second-fewest in the NFL) in 2016.
Finally, the schedule favors the Titans as well. They play in the mediocre AFC South, giving them 6 very winnable games right off the bat (and a good chance at winning the division, which would guarantee them a playoff spot). If Tennessee needs to go the wild card route, their easy non-division schedule (including games versus the Dolphins, 49ers, Browns, and Rams) will help them get to 10 wins, which should be enough.
2. Indianapolis Colts (+210)
This can also serve as a bit of a hedge on the Titans bet since both of these teams play in the AFC South, but I think there's room for at least 2 teams from this division in the AFC playoff picture.
It's likely that just 1 team will come out of the AFC East, where the Patriots are so dominant that they usually hand the Dolphins, Bills, and Jets 2 losses apiece. There probably won't be more than one team from the AFC West with a great record either, since the Chiefs, Raiders, and Broncos not only have to play each other twice, they also have to face every team from the tough NFC East. And outside of the Steelers, the AFC North looks pretty mediocre as well.
While we're talking schedules, Indianapolis has the easiest one in the entire NFL. They will play 5 of their 16 games against teams that won 4 games or less in 2016, and just 2 of their games will be against teams that won 10-plus.
Andrew Luck may finally be healthy, having undergone shoulder surgery during the offseason. He usually doesn't have a lot of time to throw the ball behind a leaky offensive line, but Luck still put up career highs in completion percentage, yards per attempt and QB rating last year despite being hampered by his bad shoulder.
The Colts were 8-8 last year and 1 win away from a division title in spite of Luck's injury woes and a defense that was 30th in the NFL in yards allowed. If they can improve that defense even a bit, they'll be a very live underdog in the AFC playoff picture.
3. Minnesota Vikings (+135)
After winning the NFC North in 2015 with an 11-5 record, the Vikings stumbled a bit last year to finish 8-8 and miss the playoffs for the fifth time in 7 years.
But you have to take that 2016 performance with a grain of salt. Minnesota went into training camp as a team with legitimate Super Bowl hopes, then saw franchise QB Teddy Bridgewater tear his ACL to shreds in the first few days of camp. If that wasn't enough to decimate morale in Minnesota, head coach Mike Zimmer also struggled with his health throughout the year, even missing a game in early December.
Sam Bradford didn't exactly light up the scoreboard as a replacement for Bridgewater, but he did play a lot better in the second half of the season after the Vikings switched offensive coordinators. With an entire offseason to work with Minnesota's coaching staff, Bradford could be even more effective in 2017, and there's always the possibility Bridgewater rejoins the team at some point.
Without Adrian Peterson, the Vikings should actually be better on the ground, where they ranked last in the NFL in yards per carry last year. Free agent signing Latavius Murray averaged 4 yards per rush last year for Oakland, and second-round draft pick Dalvin Cook produced more than 6 yards per carry in 2016 at Florida State.
But even if the offense isn't much better, this defense is good enough to carry Minnesota to a playoff spot. The Vikes were third in total yards allowed and passing yards allowed last year, and sixth in points against, and many of their starters on defense are just entering their prime.
Look for Minnesota to be the Packers' biggest threat in the NFC North. If a division title isn't within the Vikings' grasp, I like their chances at earning a wild card.
4. Cincinnati Bengals (+160)
Any NFL previews I've been reading are down on the chances of the Bengals, who went 6-9-1 last year and appear to have some pretty big issues on their offensive line.
I disagree with the doom and gloom outlook for Cincinnati, however. Prior to last year, Marvin Lewis had won 9+ games in 5 straight years and 6 of 7, despite playing in a tough division with the Steelers and Ravens. He's one of the better coaches in the NFL (regular season, at least), especially defensively, and Cincinnati still had a very good defense in 2016, allowing the eighth-fewest points.
The Bengals were derailed last year by the midseason loss of stud wide receiver A.J. Green and the early suspension of linebacker Vontaze Burfict. If both are in the lineup for the majority of the season, this veteran Cincinnati team should be able to stay in contention. 5 of the Bengals' losses last year were by a combined 16 points, meaning they weren't far away from yet another winning season in southern Ohio.
Cincinnati benefits from playing the fourth-easiest schedule in the NFL, with its 2017 opponents posting a combined winning percentage of .449 last year. The Steelers also have an easy schedule and probably win this division, but I'll take a shot at the Bengals sneaking into a wild card spot at this generous +165 return.
5. New Orleans Saints (+250)
In a division that looks as wide open as the NFC South, I usually lean towards the team with the longest odds and try to see if they're worth backing. In this case, it's the Saints paying a fat +250, and that's more than enough to take a shot on a team with a quarterback this good.
Drew Brees isn't getting any younger, but he's not slowing down either. Last year, at age 37, he led the NFL in passing yards for the third straight year and fifth time in the last 6, leading the Saints to the second-highest scoring attack in the league.
This season, he'll probably be protected even better than usual, with the Saints improving their offensive line through the draft as well as free agency. The Saints' offense should also be more balanced with the acquisition of Adrian Peterson, who obviously isn't as explosive as he used to be but can still provide a power running game.
Much has been made about the departure of speedy wideout Brandin Cooks, but he was unhappy in the offense and wasn't even Brees' favorite target in the second half of last season. New Orleans still has a lot of very capable wide receivers, including second-year talent Michael Thomas and deep threat Ted Ginn Jr. And if the Saints commit more to the run game and a possession-style offense, it will keep that awful defense off the field a bit more.
As I said before, the NFC South looks wide open. Atlanta has to prove that last year wasn't a fluke (sure, they looked great in 2016, but look what the Panthers did last year after going 15-1 in 2015), and the Bucs are no sure thing to win 9+ games either. If the Saints can just exceed expectations a little bit (their season win total is 8.5), they've got a great chance at earning at least a wild card spot in the NFC.