Hide Bonus Offers
| | | | | |
| --- | --- | --- | --- | --- |
| #1 | Bovada Sports | 50% Up To $250 | Visit Site | Bovada Sports |
| #2 | BetUS | 125% Up To $2,500 | Visit Site | BetUS |
| #3 | MyBookie | 100% Up To $1,000 | Visit Site | MyBookie |
| #4 | Everygame | 100% Up To $500 | Visit Site | Everygame |
| #5 | BetOnline Sports | 60% Up To $1,000 | Visit Site | BetOnline Sports |
2017 NFL Odds: 5 Super Bowl Contenders Nobody Will See Coming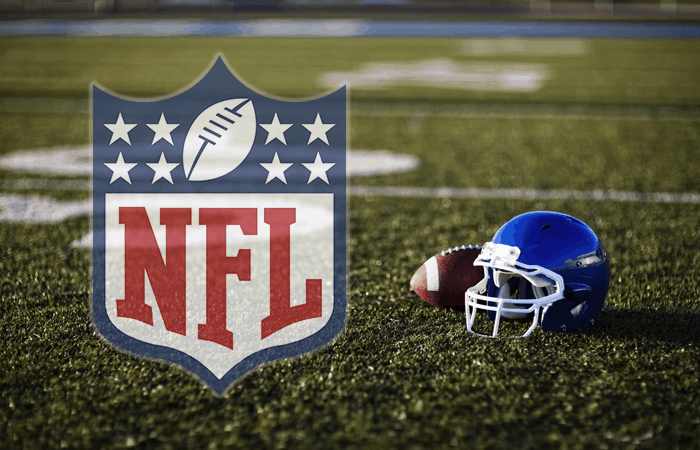 Any 2017 NFL preview shows you watch or articles you read will focus heavily on teams like the Patriots, Cowboys, Raiders, Steelers, Packers, Falcons and Seahawks.
For good reason, too. Led by defending champion New England (+300), those are the top 7 favorites on this year's Super Bowl odds, each of them paying +1200 or less at BetOnline. All of them are coming off great seasons and expected to top the league again this year.
But for every preseason favorite that realizes its potential in the NFL, there's just as many teams that come out of nowhere to challenge for the Super Bowl, or even win it.
Sure, you'll probably laugh at some or all of the teams listed below as Super Bowl contenders that nobody saw coming. But don't laugh too hard. The Falcons were +4000 darkhorses going into the 2016 season, and were a fourth-quarter collapse away from making anyone who backed them to win the Super Bowl a lot of money.
Here are 5 teams paying close to that price (or better) that you should keep an eye on as Cinderella candidates in 2017.
1. New Orleans Saints +4000
Yeah, their defense is always bad. But when you've got an offense like the Saints, anything's possible.
Drew Brees and the New Orleans attack ranked 1st in the NFL last year in total yards and passing yards while putting up the second-most points per game. The loss of Brandin Cooks will hurt a bit, but New Orleans still has quite a few speedy receivers on the roster, including veteran Ted Ginn Jr. (850 yards last year with Carolina) and second-year WR Michael Thomas (averaged 76 yards per game as a rookie). There may still be some life in the legs of Adrian Peterson, which could allow the Saints to commit more to the running game and keep their defense off the field.
That defense obviously needs to get better, but the front four actually looks decent if they can stay healthy this year. A good pass rush could help generate turnovers to offset the yards New Orleans will inevitably give up.
Though the Saints have had losing records in 3 straight years and 4 of the last 5, it's not as if New Orleans has been awful. They've gone 7-9 in each of those 4 losing years. A couple of more wins to get to 9-7, and New Orleans might be able to get into the playoffs as a wild card, or possibly even contend in the unpredictable NFC South. Oddsmakers don't seem to think that's a stretch, setting the Saints' season win total at 8.5.
If they can get to the postseason dance, you can be sure that not many teams will want to face Brees in a single-elimination situation.
2. LA Chargers +5000
Maybe a fresh start in a new city will get the Chargers back on track. They went 9-23 in their final 2 years in San Diego, lowering expectations for their first season in LA.
The Chargers were in almost every game they played last year, even though they lost 11 of them. 5 of their losses were by 4 points or less, and 9 of the defeats were within a touchdown. If the ball just bounces the Chargers' way in a couple of those losses, we could be talking about a .500 team ready to take the next step.
Philip Rivers absolutely has to cut down on his interceptions. His league-high 21 picks last year were a big reason the Chargers gave up the fourth-most points in the league despite having the 16th-ranked defense in total yards. If he can get back to his form of 2013-15, when he threw 92 TDs and just 42 interceptions, LA can be a dangerous team.
I think the AFC West is pretty wide open. The Chiefs and Raiders overachieved last year and the jury is still out on whether Trevor Siemian or Paxton Lynch are an answer at QB for the Broncos. Winning the division would give the Chargers a home playoff game in the first round, where they would be led by a veteran pivot with the eighth-most postseason starts among active quarterbacks.
3. Cincinnati Bengals +5000
If this article were written last year, listing the Bengals as a Super Bowl contender nobody would see coming would be a bit of a stretch. Cincinnati went into 2016 at +1200 to win the Super Bowl after having made the playoffs in 5 consecutive seasons and 6 of its previous 7, even though the Bengals have gone out in the wild card round every single time.
But after a miserable 2016 campaign in which a lot of things went wrong, we're now able to catch 50:1 return on a Bengals team that I don't think is that far away from the team that went 12-4 in 2015. Even without AJ Green for half the season and stud linebacker Vontaze Burfict for essentially the first month (he missed the first 3 games due to suspension), the Bengals still went 6-9-1 last year. 5 of those losses were by a combined total of 16 points, and Cincy was 1-5-1 in games decided by 5 points or less.
With Andy Dalton and Green, the Bengals own one of the most lethal QB-receiver tandems in the NFL. They've got balance on offense, finishing in the top half of the NFL in both passing and receiving yards last year. Defensively, Cincinnati allowed the eighth-least points in the league in 2016.
The history of playoff failure is concerning, but if you've got to learn how to lose before you learn how to win, at least you can say the Bengals have plenty of experience. Don't forget, this team should have beaten the Steelers in the first round of the 2015 playoffs, had it not been for a late-game meltdown.
4. Indianapolis Colts +3600
This is as down as I've seen people on the Colts since Peyton Manning missed the entire 2011 season with injury and Indianapolis went 2-14. Naturally, that makes this a pretty good time to buy in on Indy.
Say what you want about Andrew Luck, but when he's healthy and able to actually have a second to survey the field before getting plowed, he's the best QB in the AFC South. He played through a shoulder injury last year and still posted career highs in completion percentage, yards per attempt and QB rating. Now that he's had the shoulder surgically repaired (reports indicate he should be fine for the start of the 2017 season), we might actually get to see what Luck is truly capable of.
Though protecting Luck in the pocket has always been a big issue for Indianapolis, you'd hope that the Colts have come up with some schemes by now that will keep him upright. They've addressed some of their issues on defense with a strong draft (taking a safety, corner and pass rusher with their first 3 picks).
Topping it all off is that Indy not only plays in a very winnable division, they also have the softest schedule overall in the NFL. They might actually be able to post 1 of the 2 top records in the AFC this year, which would earn them a first-round bye in the playoffs and a home game in the second. Not bad for a +3600 longshot.
5. Detroit Lions +5000
Granted, the Lions were pretty lucky last year to get to 9-7 and make the playoffs. 8 of their 9 wins were comebacks, and they went 0-5 against teams that qualified for postseason play.
But they DID make the playoffs. You can't take that away from them, and you can't take that experience away from them either. They weren't supposed to be any good after the surprise retirement of Calvin Johnson, and Matthew Stafford proved the Lions offence was about much more than just big #81.
Detroit won 9 games last year despite having no ground game at all, ranking 30th in the NFL in rushing yards. They've upgraded their offensive line and should be able to run the ball much better, which only makes Stafford more dangerous. The drafting of linebacker Jarrad Davis can bolster an already decent defense.
This team was 9-4 through 13 games last year before getting hit hard by injuries and losing its final 4 games. That includes a misleading 26-6 playoff loss in Seattle, when the Lions trailed by just a touchdown with 9 minutes to go.
Getting +5000 odds on a playoff team from last year with one of the better QBs in the league is enough to get me to the betting window.