2017 NFL Futures: 5 Teams Guaranteed to Exceed Their Wins Projection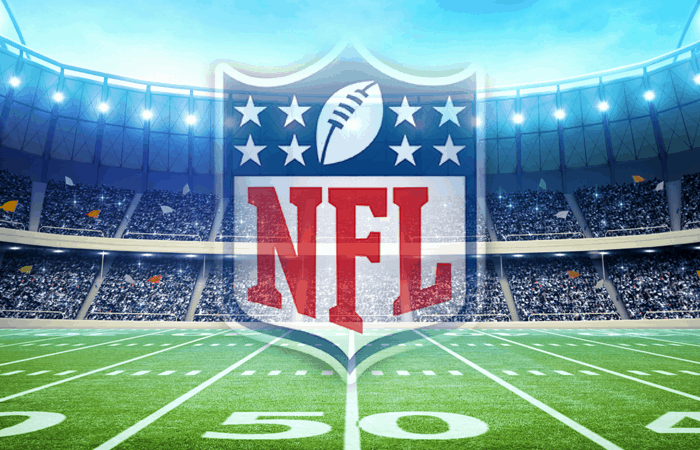 Buy low, sell high. It works in the stock market, and it's a great approach to betting NFL season win totals as well.
When looking at season win totals, you're looking for value. Find the teams that under performed or were the least lucky last season, and you're likely to find teams whose over/under win totals are lower than they should be. Find the teams that surprised us all last year with breakout campaigns, or who seemed to get every bounce, and you're probably going to see some inflated win totals that those teams will be hard-pressed to exceed again.
Throw in some analysis of their schedule, check out the offseason additions and departures, measure their motivation level and if it all checks out, you've got the recipe for a solid regular season wins total wager.
With that, I present 5 teams who were better than their record indicated last year and who I fully expect to exceed their season win projections in 2017. I've even shopped around for you, providing the best odds on each of those teams based on what is currently available at 5Dimes, Bovada and BetOnline.
1. Tennessee Titans (Over 8.5 -130 at Bovada)
The Titans eclipsed this win total last year, going 9-7 to narrowly miss winning the AFC South, losing out to the 9-7 Texans in a tiebreaker. There's plenty of reason to think Tennessee can at least duplicate that record this season, if not surpass it.
Tennessee does what good teams do – they run the ball well, and they stop the run. Anchored by one of the top offensive lines in football and featuring prized free agent signing DeMarco Murray, the Titans' ground game ranked third in the NFL last year at 136.7 yards per game. Meanwhile, their front seven on defense limited opponents to a meager 88.3 rushing yards per contest, the second-fewest in the league.
The Titans may have won 10 games last season were it not for QB Marcus Mariota breaking his leg in Week 16. Mariota has fully recovered, telling reporters at OTAs that his leg "felt great". He's poised for a breakout season in his third year in the NFL, and the Titans' rushing attack should open lots of opportunities down the field, including to new wideout Corey Davis, the fifth pick in the draft.
To cap it off, the Titans are in a mediocre division. Both the Texans and Colts have similarly-lined win totals (8.5), while the Jaguars' season win total is set at 6.5. That's 6 very winnable games within the AFC South. With the Browns, 49ers and Rams also on their calendar, Tennessee has the second-softest schedule in the NFL. I love them to win at least 9 games, and claim the AFC South in the process.
2. Seattle Seahawks (Over 10.5 -115 at Bovada)
Though the Seahawks have posted double-digit win totals in 5 straight years and finished atop the NFC West 8 times in the last 13 seasons, it still feels like they've underachieved recently.
Slow starts have hurt Seattle the past few seasons (they were 4-2-1 through 7 games last year and 4-5 after 9 games in 2015, including road losses to the Rams in both campaigns), resulting in them often having to go on the road in the second round of the playoffs. The Seahawks' 2 Super Bowl appearances came in years when they had home-field advantage throughout the NFC playoffs, and they're 1-4 on the road in the playoffs since 2010. I expect them to approach this season with a sense of urgency from the very beginning, knowing that 10-6 or even 11-5 just won't cut it.
Their division is awful. The 49ers and Rams are projected to win a combined 10 games, and the Cardinals come off a 7-8-1 season, have lost several key players to free agency and have an aging Carson Palmer at QB. Seattle's got a soft schedule overall, with their 2017 opponents sporting a combined .455 winning percentage last year.
It also helps that Seattle does not have back-to-back road games on its schedule and will play 3 of its 4 prime time games at home.
3. Philadelphia Eagles (Over 8 -125 at Bovada and 5Dimes)
Though they finished 7-9 last year for the second straight season, the Eagles made some big strides in 2016. They allowed 99 less points than the previous year and actually outscored their opponents by 36 points, all while breaking in a rookie quarterback.
Carson Wentz should only be better with 1 year of experience under his belt, and Philadelphia has seriously upgraded its receiving corps with the acquisitions of Alshon Jeffery and Torrey Smith, pushing last year's No. 1 wideout Jordan Matthews down to to a more appropriate No.3 on the Eagles depth chart.
The defense should be improved with the acquisitions of pass rusher Chris Long and cornerback Patrick Robinson, though the secondary is still a bit of a concern against the deep pass. Philly's 7-9 record last year might also be a bit misleading, with 2 of their losses coming by 1 point and 3 other defeats by less than a touchdown, including an OT loss at Dallas.
Playing in the NFC East doesn't make things easy for the Eagles. The Cowboys won 13 games last year, the Giants are projected to finish above .500 and the Redskins aren't far behind with a season win total of 7.5. But Philly also gets to play the Rams, Bears and 49ers, and are already listed as home favorites against the Broncos and Cardinals on the early betting lines.
4. Cincinnati Bengals (Over 8.5 +110 at 5Dimes)
Cincinnati had won at least 9 games in 5 straight years and 6 of 7 before last year's 6-9-1 campaign, but I don't think it'll take much for the Bengals to get back on the right side of .500 this season.
Cincy had a lot of bad luck last year. They were 1-6 in games decided by less than 10 points, with 5 of their losses coming by a combined total of 16 points.
There's a lot of criticism about the Bengals' offensive line right now, especially after Cincinnati lost several of its top blockers from last year. But don't forget the Bengals were without A.J. Green for basically half the year last season and still managed to finish 13th in the NFL in total yards.
Marvin Lewis' defense has been one of the better ones in the league for the better part of a decade, and gave up the eighth-fewest points in the NFL last year. That was despite the early absence of star linebacker Vontaze Burfict, who missed the first 3 games of the season due to suspension and then wasn't back to peak form until around the middle of the year.
Though they have to play Pittsburgh twice in division play, the Bengals also get to play the Browns and Ravens twice apiece. Cincinnati's overall schedule ranks as the fourth-easiest in the NFL, including home games versus the Bills, Colts, Bears, Lions as well as a road contest in Jacksonville. I love Cincy to get to at least 9 wins, and won't be surprised at all to see the Bengals in double digits once again.
5. Los Angeles Chargers (Over 7.5 +100 at 5Dimes)
The LA Chargers (man, that looks weird) might have been the most cursed team in football last year. They lost 9 games by a touchdown or less, and 5 of them by 4 points or fewer.
On the bright side, the Chargers' 5-11 record in 2016 has lowered expectations for this season, where we can win a season win totals bet if LA simply goes .500 for the year. With the Broncos in a bit of a down point and the Chiefs and Raiders both set to regress a bit after overachieving last year (KC and Oakland tied for the top turnover ratio in 2016, keying their 12-4 records), I think Philip Rivers and the Chargers can make some waves in their first year in LA.
Other than those 6 games against the AFC West, LA has a few soft spots on its schedule. Following their bye in Week 9, the Chargers will visit Jacksonville, then host the Bills. That should give them a chance to build some momentum for the final stretch of the year, which also includes home dates versus the Browns and Redskins as well as a visit to the Jets.
As long as Rivers stops throwing pick-6s (the Chargers allowed the second-most points in the NFL last year despite ranking 16th in total yards allowed), I give LA a solid chance at winning this division, never mind the 8 victories it'll take to cash this season wins total.