2017 NFL Draft: Mocking Every Pick in the First Round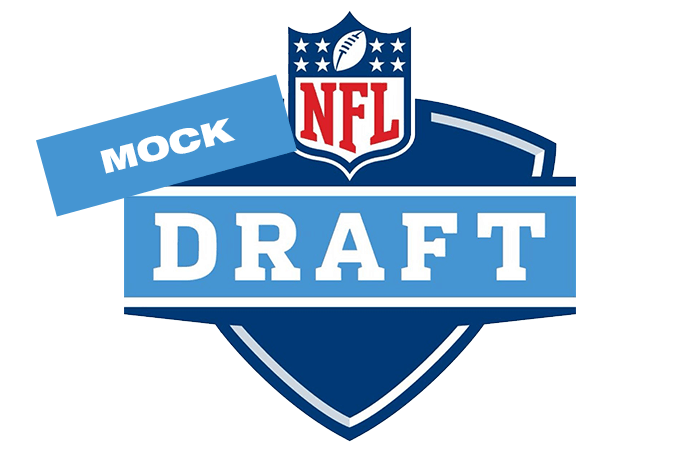 This weekend we finally learn who this year's Heisman winner will be, and not too long after, we'll crown a new national champion in college football, as well. With the college football season almost over, the new year is right around the corner and then we're knee-deep in draft season.
This is the time of year when NFL Draft prospects need to be at their best, as scouts will be attending big bowl games to see how some of the top college football talents perform in high pressure situations. Soon after comes the Senior Bowl, the NFL Combine and pro days.
That all collectively should give us a good idea of which prospects will be first round locks, and which may see a fall in the 2017 NFL Draft. It's still early in the process – especially since the 2017 NFL Draft order won't be cemented until the 2016 NFL season wraps up, but it's never too early to start thinking about where the elite prospects could be playing next season.
With that, let's dive into the first round of the 2017 NFL Draft by mocking the first 32 picks based on the current draft order:
Cleveland Browns – Myles Garrett, DE/OLB, Texas A&M
The Browns obviously need a quarterback, but at 0-12, they aren't just a franchise passer from being competitive. In an arguably weak QB crop, it won't make sense to splurge for one with the #1 overall pick, anyways.
Instead, Cleveland is either going to get a boost for their pass rush, or they'll trade down. Ultimately, trading down could be very difficult with no clear passer demanding #1 pick attention. With trading a difficulty, the Browns should focus on Garrett, who can be an explosive, effective edge rusher at the next level. The Browns cut Paul Kruger and outside of Jamie Collins (who they're no lock to re-sign), have very little on the outside. Garrett makes total sense, and while he won't get them back to the playoffs by himself, he's a heck of a start.
San Francisco 49ers – DeShone Kizer, QB, Notre Dame
Whether a quarterback should be the first pick in the 2017 NFL Draft is one debate, while the second is which quarterback is the best in this class. There might not be a wrong answer, as there are probably three quality prospects, but not one stand alone "sure thing".
Kizer feels close to it, though, as the Fighting Irish star is as good as they come in this class and looks to have the dual threat abilities of an NFL star. Whether or not he can be an effective every down passer is one thing, but his running ability and size just might make him enticing enough for Chip Kelly to take him at #2 overall.
Jacksonville Jaguars – Jonathan Allen, DE, Alabama
It's hard to ignore the steep regression of Blake Bortles, but the Jags won't be drafting a quarterback in the first round. Instead, they either need to get help for a saggy o-line or keep adding meat to a talented defense. Whether head coach Gus Bradley hangs around may go a long way in answering that, but as things stand, it'll be awfully tough to pass on Allen, who looks like one of the most complete prospects in this draft.
Chicago Bears – Jabrill Peppers, DB, Michigan
Peppers looks like a stud defensive back at the next level, even though you talk talk him into any position known to man. He never really proved his ball hawk abilities and there will be some questions about consistency in coverage, but the guy is a gamer and an athlete. That's the kind of player the Bears need, as they have nothing on defense and they need to do all they can to change that fact in a hurry.
New York Jets – Mitch Trubisky, QB, North Carolina
Trubisky has skied up draft boards this year, as he has the size, accuracy and decision-making of a pro passer. The question, of course, is if he has enough flash to dominate games. He may not need to, especially when you look at a Jets team that would love to byass flash for production and substance. He is probably a project in a lot of ways, but the Jets have to do something under center.
Tennessee Titans (from Rams) – Marlon Humphrey, CB, Alabama
Tennessee is certainly on the rise these days, but one thing that separates them from the elite teams is a reliable defense. They've turned a corner in that department, but they could still use some added talent to push an erratic secondary. Humphrey will provide depth right away and eventually be a steady NFL starter.
Carolina Panthers – Derek Barnett, DE, Tennessee
Carolina's defense as a whole took a hit in 2016, with their pass rush regressing to a middle of the pack unit. They need to get back to the basic and make their defensive line a difference-maker. Adding the talented Barnett just might accomplish that.
Cincinnati Bengals – Quincy Wilson, CB, Florida
Cincinnati is getting a little old at corner, so it could be good to add some fresh blood to their secondary. Their problems have been more to do with their defense this year, so perhaps Wilson can come in and create some positive competition.
Cleveland Browns (from Eagles) – Deshaun Watson, QB, Clemson
Is Deshaun Watson a franchise quarterback? It's anyone's guess. All we know is this isn't a great quarterback class and the Browns still don't have one. They might as well take a shot with the versatile Watson.
New Orleans Saints – Marshon Lattimore, CB, Ohio State
The Saints continue to have their biggest problems on the defensive side of the ball. Obviously adding any stud defensive talent helps, and since their passing game is so bad, a star corner like Lattimore fits the bill.
San Diego Chargers – Jamal Adams, S, LSU
Letting Eric Weddle go was probably a mistake, as the Bolts regressed defensively ever since the start of the season. There's no guarantee Adams is the answer, but he's been a stud in college and has the skill-set to translate to the pros. It's a chance San Diego should take at this spot.
Arizona Cardinals – Pat Elflein, OG, Ohio State
Arizona is another team that has struggled badly across the offensive line. They could use some talented young blockers and Elflein is one of the nation's best.
Tennessee Titans – Mike Williams, WR, Clemson
Tennessee has a slew of passable wide receivers, but not a single true stud. After trading away Dorial Green-Beckham and cutting Justin Hunter, it's time to reach back into the NFL Draft talent pool.
Indianapolis Colts – Cam Robinson, OT, Alabama
Andrew Luck leads the league in sacks because his offensive line continues to be atrocious. Chuck Pagano needs to figure their o-line out before Luck's next injury is his last.
Buffalo Bills – John Ross, WR, Washington
Buffalo has the talent to excel on defense, which leaves quarterback and wide receiver as their big weaknesses. Sammy Watkins is no longer reliable and bringing Percy Harvin back stunk of desperation. It's time to fix their receiver issue with a big play guy like Ross.
Green Bay Packers – JuJu Smith-Schuster, WR, USC
One huge issue with Green Bay for two years now has been a glaring lack of speed in their passing game. Jordy Nelson is another year older, too, so the Packers can get both younger and faster with one pick. It's against how Ted Thompson drafts, but perhaps that could be a good thing.
Philadelphia Eagles (from Vikings) – Leonard Fournette, RB, LSU
Darren Sproles is old and Ryan Mathews doesn't feel like a perfect fit for Doug Pederson's system. Fournette is an elite rusher who probably should be taken among the top-10 picks. However, if he's here, the Eagles shouldn't think twice.
Washington Redskins – Malik McDowell, DT, Michigan State
Washington's defense looks to be on the rise, but they could get young and a little more explosive off the defensive line. Unless they suddenly let Kirk Cousins go and need a quarterback, McDowell looks like a perfect fit.
Miami Dolphins – Adoree Jackson, CB, USC
Miami's defense really turned a corner this year, but they still are inconsistent against the pass. They have a bunch of no-name talent, but that could change by adding the potentially elite Jackson. He can help in coverage right away, and could even be their return man.
Pittsburgh Steelers – Carl Lawson, DE/OLB, Auburn
James Harrison is only getting older and the Steelers have lost a lot of edge talent over the years (or simply whiffed in drafts). They can't lean on the negative, though. They need to keep drafting to get back to an elite defense.
Tampa Bay Buccaneers – Dede Westbrook, WR, Oklahoma
Vincent Jackson is done and Mike Evans can't do it all by himself. The Buccaneers know they need to upgrade wide receiver, so why not a big play threat that perfectly complements the elite Evans?
Denver Broncos – DeMarcus Walker, DE, Florida State
Denver seems set on the edge with DeMarcus Ware, Von Miller and Shane Rey, but they could use some elite depth on the defensive line. Derek Wolfe has been great, but he's always hurt and Denver doesn't have a ton of talent behind him. Given they look good in most spots, this could be a great opportunity to change that.
New York Giants – Dalvin Cook, RB, Florida State
The G-Men have a stable of mediocre running backs and it continues to hold back an offense that should consistently be among the best in the league. New York could also add o-line help or go after an impact pass rusher, but why reach when a stud running back is waiting for them in Cook.
Oakland Raiders – Raekwon McMillan, LB, Ohio State
One of the most explosive linebackers in the college game figures to last just long enough to go to Oakland. The Raiders are turning into that nasty defense fans used to love, but Khalil Mack probably needs an equal-minded running mate on the other side. McMillan honestly has the athleticism and instincts to work anywhere in Oakland's linebacking corps, and he's precisely the stud talent Jack Del Rio covets.
Houston Texans – Zach Cunningham, LB, Vanderbilt
The Texans probably need to revisit their quarterback position, but other than that their only lingering issues lie on the defensive side of the ball. They look good up front, but their linebacker play can be suspect – specifically in coverage. Perhaps the balanced Cunningham could fit into the picture, as he's been praised for his run defense and coverage skills.
Atlanta Falcons – Ryan Ramczyk, OT, Wisconsin
Matt Ryan gets the ball off as quickly and as accurately as anyone, but that's only when he has time to throw. Despite years of work on the o-line, Atlanta still has issues with their pass and run-blocking. Their pass protection has noticeably been an issue in 2016, with Ryan succumbing to 29 sacks. The o-line needs to be better and the only way for it to improve is to draft solid talent on the outside.
Baltimore Ravens – Tim Williams, OLB, Alabama
The Ravens are still very solid defensively, but they could be a little better in the sack department (12th). Again, they're not bad, but they're getting older and a little slower on the outside. It could be time to get serious about some edge help and Williams could be a fine addition as arguably this year's second best pure edge rusher.
Detroit Lions – Sidney Jones, CB, Washington
Detroit seems set on offense, so their big mission going forward has to be adding key pieces to their defense. They do have defensive talent, but you can never have too many competent cover men. Jones could be a stud at the next level and could push for playing time from day one.
Seattle Seahawks – Mike McGlinchey, OT, Notre Dame
Russell Wilson is as mobile as quarterbacks come, yet that hasn't kept him from getting banged up, nor sacked 29 times through the NFL's first 14 weeks (5th in the league). Seattle traded away some of their best offensive linemen and let others walk, and that's turning out to be a mistake. They need to rectify that if they want to vie for a title again.
Kansas City Chiefs – Takkarist McKinley, OLB, UCLA
Kansas City keeps adding to a strength here, as they're getting a little long in the tooth on the edge and could use a little youth. McKinley is a freak athlete with loads of upside and he could be an absolute terror in KC's 3-4 scheme.
New England Patriots – Christian McCaffrey, RB, Stanford
I doubt the versatile and explosive McCaffrey is respected enough to go much higher, but the Patriots are too smart to let him slip through the cracks. LeGarrette Blount has proven he's still a beast, but he's 30 and father time will eventually come calling. New England doesn't have anyone who can carry a full load beyond him, while McCaffrey has the skill-set Bill Belichick and co. love. McCaffrey can help out on returns and in the passing game until it's his turn to take over.
Dallas Cowboys – Reuben Foster, LB, Alabama
Dallas could use a lot of different pieces, but they seem set largely everywhere offensively. That shifts the focus to defense, where they've been solid, but could use reinforcements just about everyone. One key spot is linebacker, as Sean Lee rarely stays healthy and Rondo McClain ended up being the headcase everyone feared him to be. Dallas should count their lucky stars – pun not intended – that a stud 'backer like Foster falls into their grasp here.
Whether Dallas makes a Super Bowl run or not (currently favored to at Bovada), they'll still be built to do exactly that in 2017. Their mission, then, is to simply get better at their weak spots. Adding a talented linebacker could be the glue to an even better defense next year and Foster knows how to play, having spent time under Nick Saban.
Summary
Again, it's early and a lot of things will fluctuate. Some players will return to school, others will declare early that we didn't expect, and the actual draft order could be greatly different in a few weeks. Kansas City sweeping the Raiders is perfect evidence of that, as they took over the AFC West and shot up seven spots for this mock draft.
Obviously with four week and some playoff games to be played, the draft order is set to change even more as we leak into January. Still, the needs and talent isn't going to be all that different (barring crazy free agency moves).