Hide Bonus Offers
| | | | | |
| --- | --- | --- | --- | --- |
| #1 | Bovada Sports | 50% Up To $250 | Visit Site | Bovada Sports |
| #2 | BetUS | 125% Up To $2,500 | Visit Site | BetUS |
| #3 | MyBookie | 100% Up To $1,000 | Visit Site | MyBookie |
| #4 | Everygame | 100% Up To $500 | Visit Site | Everygame |
| #5 | BetOnline Sports | 60% Up To $1,000 | Visit Site | BetOnline Sports |
2017 NBA Props: Best Bets For LeBron James in 2018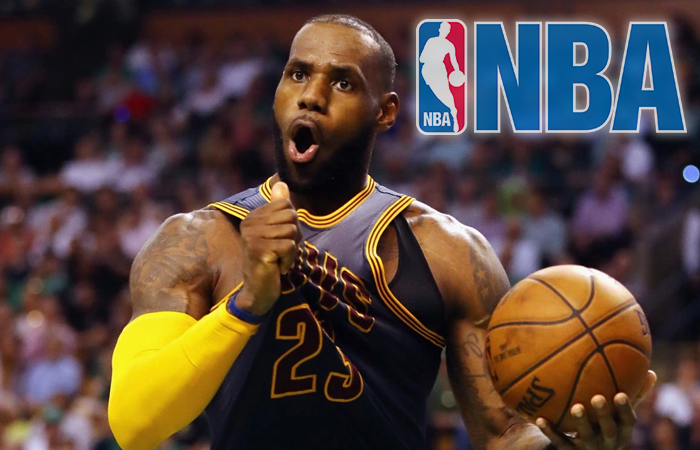 The drama has dulled in Cleveland over the last couple of weeks, but the Kyrie Irving trade rumors remain alive and well. By all accounts, the Cavaliers don't seem to be in position to mend the fences with their disgruntled star point guard, who seemingly is finished playing second fiddle to LeBron James.
King James has shifted his focus to new teammate Derrick Rose and readying for another run at the NBA Finals, but could the departure of one of his best teammates lead to his own exit from Cleveland? Some of the top NBA experts seem to like the possibility of James leaving Ohio for the second time in his career, while some NBA betting sites don't hate the odds of Bron Bron skipping town.
It still isn't set in stone, of course. Irving isn't even gone yet and if things break just right, James could still find incentive in sticking around in Cleveland – if only for just one more year. That'd be enough to win you some cash at BetOnline, which has the Cavaliers as the favorites (+250) to have James on their roster to start the 2018-19 NBA season.
Where Will LeBron James Play in 2018?
This is a tough bet for two reasons, though. For one, James might never leave Cleveland. Then again, he might, but you could still lose this bet based on wording. The exact bet calls for bettors to wager on where James where spend his first game of the 2018 season.
But it's not that tricky when you think about it. James is set to be a free agent in 2018 and if he opts back into his deal, he's probably staying in town. If he wanted out, he'd just leave, while Cleveland randomly trading this era's Michael Jordan just doesn't seem realistic.
So, if James is really going to jet, where should we bet on him going? BetOnline doesn't leave any stone unturned, giving odds to every possible landing spot:
Cleveland Cavaliers (+250)
Los Angeles Lakers (+275)
Boston Celtics (+700)
Houston Rockets (+1000)
San Antonio Spurs (+1000)
Minnesota Timberwolves (+1400)
Philadelphia 76ers (+1600)
Miami Heat (+2500)
Golden State Warriors (+2800)
Denver Nuggets (+3300)
Milwaukee Bucks (+3300)
New Orleans Pelicans (+3300)
New York Knicks (+4000)
Chicago Bulls (+4000)
Washington Wizards (+4000)
Dallas Mavericks (+4000)
Los Angeles Clippers (+4000)
Portland Trail Blazers (+5000)
Charlotte Hornets (+5000)
Oklahoma City Thunder (+5000)
Detroit Pistons (+6600)
Indiana Pacers (+6600)
Toronto Raptors (+6600)
Memphis Grizzlies (+10000)
Atlanta Hawks (+25000)
Orlando Magic (+25000)
Sacramento Kings (+25000)
Phoenix Suns (+25000)
Utah Jazz (+25000)
Looking at the entire league, there are a lot of spots to rule out for James. The process should be fairly simple just because there are only a few reasons why James would ever leave Cleveland.
Irving wanting out plays into a big one. Irving's ultimate departure could give way to a regressing lineup in Ohio and the Cavs could only deteriorate from here. If James is back in a similar situation that sent him to Miami the first time around, we can see him jumping ship.
That being said, James isn't just leaving for the sake of leaving. He's going to want to be the main man, he's going to want a solid team in place that he feels he can lead to a title and/or he'll want to be near the bright lights. Whether that means entertainment opportunities in L.A. or great weather on either coast.
Point being, you can probably rule out a lot of the so-called boring spots like Utah, Toronto, and others. All things considered, your five best LeBron James bets are as follows:
Cleveland Cavaliers (+250)
Just because LeBron James is scheduled to hit free agency next summer does not mean he's leaving. NBA stars always opt out of their deals, only to opt back in, and we've specifically seen James do this in the past.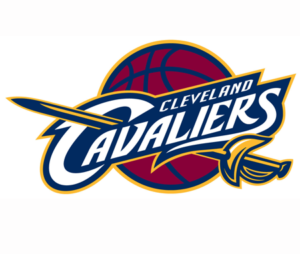 Now, the current situation in Cleveland and how it resolves itself could dictate just how serious James would be about leaving. Then again, Kyrie Irving getting traded could actually end up helping make the Cavs better. There are a lot of potential deals that could go down, but if Cleveland swings the right trade, losing Irving and keeping James could continue to make them the toughest out in the Eastern Conference.
James might not love the idea of the team around him regressing, but he's still pretty keen about his individual legacy. He wants to win, but is he really going to turn down an even bigger role as the leader of his hometown team? Probably not.
Los Angeles Lakers (+275)
Then again, maybe the situation in Cleveland get worse and the Cavs lose in the Finals again – or worse – don't even get there. Should that happen, James could absolutely consider going elsewhere.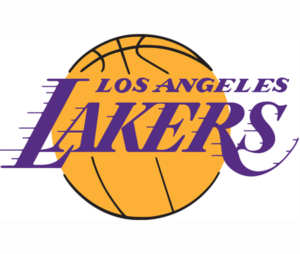 Three things make this plausible; the Cavs would be heading in the wrong direction, James wants to compete for titles and it could be a lot of fun to go form a new team and create a brand new chapter in his career.
James and others have alluded to forming a new star-laden squad (think: banana boat) and that could include anyone from Chris Paul to Paul George and others. One great place to do that could be L.A, where James would at worst team up with a ton of young talent (namely Lonzo Ball) and the Lakers would have plenty of cap space to bring in another star player or two.
Would the Lakers be locks to knock off the Warriors in the Western Conference? It all depends on who they get. That actually could work against James coming here, too. He clearly doesn't mind working in the Eastern Conference, where a yearly trip to the final series of the season is borderline guaranteed.
Philadelphia 76ers (+1600)
So maybe James leaves Cleveland but just stays in the Eastern Conference. It wouldn't be a bad plan, especially if Cleveland starts to regress just as a stacked Sixers team begins rising up.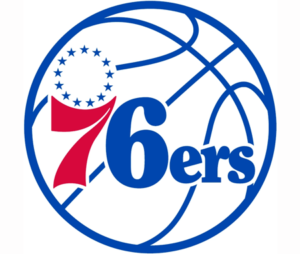 James has a well documented positive relationship with Ben Simmons, while Philly is loaded with the likes of Joel Embiid, Dario Saric and Markelle Fultz residing on the roster. How James precisely fits into the equation is anyone's guess, but for a couple years, he could be the driving force behind a new powerhouse in the Eastern Conference.
Cleveland fans would hate the King for leaving again – especially for another EC squad – but he could dominate the conference further with a far more talented team, while simultaneously helping Ben Simmons to turn into the player he's destined to become.
Philadelphia probably wouldn't hate the idea of maturing into a title winner on their own, but teaming up with King James for a chance to win immediately certainly sounds appealing, as well.
Miami Heat (+2500)
There are other viable options in the Eastern Conference, but the top one has to be Miami.
James actually played here already and perhaps along with buddy Dwyane Wade, James could always go back.
James loves the South Beach life and while his exit didn't sit well with Pat Riley, he has to have positive memories and lasting connections there. With or without Wade, he'd make the Heat a title threat again, as they already have Goran Dragic and Hassan Whiteside to help formulate a strong title threat.
Things have obviously changed and perhaps bridges have been burned, but on the surface, a return to the Heat makes perfect sense.
Los Angeles Clippers (+4000)
One other interesting LeBron James landing spot is the other L.A. destination. If James wants new opportunities, wants a team ready to win and covets another NBA title (and of course he does), then this could actually be his best spot yet.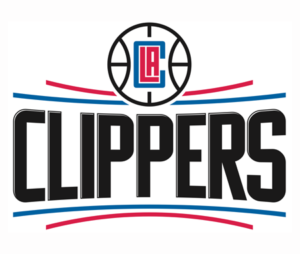 The Clippers did trade away Chris Paul and would need to figure out what they're going to do at point guard, but they're otherwise stacked with help with Blake Griffin, Danilo Gallinari, and DeAndre Jordan on the roster already.
This isn't the best team for a James-led squad, of course. The Clippers have some elite talent and a few shooters, but James teams usually have high-level shooters dripping off the roster. L.A. could acquire some and this could become a title threat, but perhaps Vegas makes their odds a little longer than others for a reason.
LeBron James Verdict
James jetting for the bright lights of Los Angeles is fun to think about, but ultimately the best bet is him remaining in Cleveland – at least for now. James is still in his prime and he is certainly a guy that cares about his legacy. After almost damaging it by leaving years ago and being reminded of that with Irving looking to leave a title contender, he has to know his best play isn't to bolt just yet.
That's still an option in another year or two, but why leave now? No other team has really stepped up enough to threaten the Cavs in the Eastern Conference yet, so worst case, they're going back to the NBA Finals to lose for the second year in a row.
Again, even that isn't a guarantee. Cleveland still has arguably the best player in the league, Kevin Love and Derrick Rose and they'd get a solid haul in the Kyrie deal. That, or maybe Irving doesn't even leave and all of this trade talk just ends up being a massive waste of time.
The point isn't loyalty, money or winning. It's all of it rolled together. James doesn't yet have a clear reason to burn Cleveland for the second time and until he does, we shouldn't be betting hard that he will.
Pick: Cleveland Cavaliers (+250)