Hide Bonus Offers
| | | | | |
| --- | --- | --- | --- | --- |
| #1 | Bovada Sports | 50% Up To $250 | Visit Site | Bovada Sports |
| #2 | BetUS | 125% Up To $2,500 | Visit Site | BetUS |
| #3 | MyBookie | 100% Up To $1,000 | Visit Site | MyBookie |
| #4 | Everygame | 100% Up To $500 | Visit Site | Everygame |
| #5 | BetOnline Sports | 60% Up To $1,000 | Visit Site | BetOnline Sports |
2017 NBA Offseason: What Every Western Conference Team Needs to do to Improve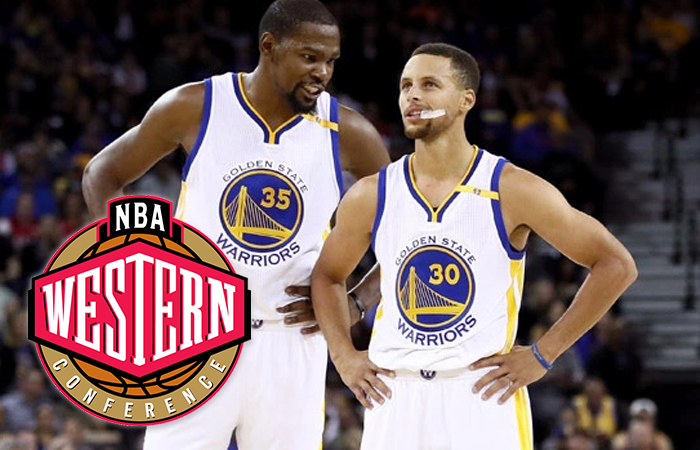 The 2016-17 NBA campaign is winding to a close, which means most teams are already focused on what to do during the upcoming offseason. The Draft lottery is tonight, with the Draft itself coming at the end of June. The free agency period opens just a few days after that, which means we're set for a flurry of player movement and teams frantically splashing cash around.
You could easily argue the NBA's offseason is almost as entertaining as the season itself. Which players will change teams? Which teams will get spurned? Which teams will overpay bad players? All three outcomes will obviously come to pass, but the unpredictable nature about the offseason is what makes it so fun.
So, without further ado, here's how each of the 15 teams in the Western Conference should approach the upcoming summer frenzy.
Dallas Mavericks
The Mavericks are in something of a weird spot heading into free agency. They have nearly $60 million committed to players currently on the roster, which gives them quite a bit of wiggle room to splash some cash on the market this summer. All of a sudden, Dallas appears to have a few core pieces around which to build moving forward, which certainly wasn't the case prior to last season.
Harrison Barnes and Seth Curry are two players that emerged as legitimate rotation cogs in 2016-17. While neither is a superstar, both look like they can be high quality role players over the next few years. Priority No. 1 for Donnie Nelson and co. this summer will be retaining restricted free agent center Nerlens Noel. Noel played sparingly for the Mavs after coming over in a midseason trade from the 76ers, but he's still only 23 and is already an elite rim protector.
Assuming they're able to lock him up on a long-term deal, the Mavs can then turn their focus to the point guard position. Yogi Ferrell was a nice out-of-nowhere story last season, but he's clearly not the long-term solution as the starter. Fortunately, the upcoming class of free agents is rife with point guards. Steph Curry, Chris Paul and Kyle Lowry will all be unrestricted, but none of them are going to sign with Dallas to join a rebuilding club, obviously.
That leaves options like Jrue Holiday, George Hill, Jeff Teague or (gulp) Derrick Rose. All four would be upgrades over the current starters, and the Mavs will have more than enough money to lure one of them. If they swing and miss on those options, there's a lesser tier that includes Patty Mills, Sergio Rodriguez or Shaun Livingston, as well. It's hard to imagine the Mavericks not being able to come up with at least one of these guys this summer.
They could also choose to use their upcoming lottery pick on a point guard. De'Aaron Fox, Lonzo Ball, Dennis Smith Jr. and Frank Ntilikina are a few names that could fall to wherever the Mavs wind up in the lotto. They could always take a stab at a developmental project and have someone like Hill or Teague mentor them in the meantime.
It'll be fascinating to see what Mark Cuban's Mavs do, as always. Securing Noel's future and finding a point guard are priorities 1 and 1A.
Re-sign Noel
Find a starting point guard
Swing for the fences with stars in free agency…again
Denver Nuggets
The Nuggets have seemingly had a logjam of talent for the last several years. They finally traded one of those pieces, Jusuf Nurkic, during the regular season, only to see him emerge as a star with the Blazers. You can't win 'em all. If Danilo Gallinari exercises his 2017-18 option, Denver could have 13 players on the books heading into the draft. One would imagine they'll want to gain some flexibility as we head into the summer months, so we could see Denver swing a trade or two in the near future.
Kenneth Faried is likely the top trade candidate, though his market is likely lukewarm at best. The Nuggets would appear to have enough young talent to potentially swing a deal for a star player, but this is a front office that has been hesitant to pull the trigger on major deals over the last few seasons.
Nikola Jokic became a legitimate superstar last season, which could help accelerate Denver's rebuild. They nearly nabbed the final playoff spot in the West, but in the long-term it's surely better that they missed out and nabbed a lottery pick instead of getting inevitably swept by the Warriors. Jamal Murray enjoyed an impressive rookie campaign and could be the answer at point guard, as well.
The roster as a whole is an eclectic blend of veterans and kids. It's probably in the team's best interests to see what kind of trade value guys like Gallinari, Faried, Wilson Chandler et al hold at this point. What kind of player can they land in free agency? That's a tricky question. Denver has never been a major destination for NBA free agents, though perhaps Jokic's presence makes them more appealing.
Jokic is great, of course, but finding a second star to pair with him should be the Nuggets' focus. They may have the chips to land someone like Paul George, but doing so would be risky considering PG13 is entering the final year of his deal with the Pacers. If they land him and then he flees in free agency after just one season, the Nuggets would have egg on their face.
Clear roster space
Find a second star
Golden State Warriors


Considering the Warriors as currently constructed may be the greatest basketball team ever assembled, they probably won't have much to sweat over the summer. Sure, Kevin Durant and Steph Curry will both be free, but they'd be crazy to leave the Bay Area right now. They'll surely both be back on fresh deals.
For the Dubs it's all about finding value in the free agent market. Fortunately, veteran free agents will be jumping over each other for a chance to join this team, so they don't really have to do much work selling themselves. The appeal is obvious, and ring-chasing vets will gladly take less cash for a shot at a title.
A gaggle of the Warriors' role players are set to be free again, as well. Andre Iguodala, Shaun Livingston, Zaza Pachulia, David West and JaVale McGee will all be unrestricted. Someone like Iguodala may attract plenty of interest elsewhere, while there may also be a team willing to dump a fair amount of money into the enigmatic McGee. Even if some of these guys leave for greener pastures, Golden State figures to have very little trouble filling those holes.
The Warriors' summer plans are pretty straightforward.
Keep Durant, Curry
Try to keep role players
Find cheap veteran contributors
Houston Rockets
Few knew it at the time, but Daryl Morey hit his 2016 offseason out of the park. Hiring Mike D'Antoni and splashing some cash to sign Eric Gordon, Ryan Anderson and Nene was masterful, and it resulted in the Rockets having their most fun and productive team since the mid-90s. He also locked James Harden up to a short contract extension and acquired microwave scorer Lou Williams at the trade deadline. Everything Morey touched last summer turned to gold.
Can he do it again? Well, he may not need to. The majority of the Rockets' core is already under contract for next season. Nene is the only player set to become a free agent, and one would imagine there's plenty of mutual interest in keeping him in Houston.
Other than that, the Rockets could look to solidify their small forward spot. Trevor Ariza is still a solid player, but an upgrade is possible. They don't have much money to spend in free agency, but they could look to swing a deal using a few of their young assets like Sam Dekker or Montrezl Harrell. Otherwise, we're likely to see Houston try and run it back with pretty much the same roster they have now. And that's more than enough, really.
Keep Nene
Upgrade over Ariza?
Los Angeles Clippers
The Clippers are set for an interesting summer. After bowing out of the playoffs early yet again, Chris Paul, Blake Griffin and JJ Redick are all set to become free agents. All three would earn more money by re-upping with the Clips, of course, but one would imagine winning is a high priority for all three of them at this stage of their respective careers.
There were whispers that Doc Rivers could leave in order to go home and join the Magic front office, but it sure sounds like he'll be staying in Los Angeles instead. Of the three aforementioned stars, Redick would seem to be the most likely to leave. He's going to command quite a bit of money on the market, and the Clippers might be wise to try and solidify other spots. Redick's production slipped on both sides of the floor this season, so perhaps they'll let some other team pay for the downside of his career.
Rivers has talked like a guy interested in keeping most of the core together. It'd be fun to see Chris Paul join a team like the Spurs, but the most likely outcome here is that CP3 and Griffin decide to give it another go with the Clippers. Injuries at inopportune times have ruined this team's chances in the postseason for the last several years. If they can finally get some injury luck to go their way, maybe they can make a legitimate run with this core eventually.
Luc Mbah a Moute has been a bargain player over the last couple of years, but LAC needs to find a legitimate two-way small forward some way, somehow.
Keep Griffin, Paul
Solidify small forward
Actually find talent in the draft, for once
Los Angeles Lakers
The Lakers need a star, it's as simple as that. They've embraced the rebuild over the last couple of years, but their fanbase is eager to watch a great basketball team again. Over the last three seasons, you could easily argue the Lakers have been the worst franchise in the league. With all sorts of money to spend, Magic Johnson and Rob Pelinka will try their darnedest to land a star free agent.
Who will it be? Can they convince one of the Clipper free agents to come across the hall? Can they lure Gordon Hayward out of Salt Lake City? Plenty of what the Lakers do this summer will be dictated by the upcoming draft lottery. If their pick falls out of the top-three, the Lakers have to ship that pick to the 76ers as a part of 2012's disastrous Steve Nash trade. If LA doesn't have a lottery pick this year, the need to hit a home run in free agency becomes all the more urgent.
What the Lakers cannot afford to do is panic and make some regrettable moves, as they did last summer. LA spent well over $100 million to sign Timofey Mozgov and Luol Deng, for some reason. Neither is a particularly effective player at this point, and they were left rotting on the bench down the stretch of last season. Repeating that mistake by throwing tons of money at older veteran players is exactly what the Lakers need to avoid.
Unless they manage to actually land someone like Griffin or Hayward, perhaps waiting out Paul George is the play. There have been constant rumors that PG13 plans to join the Lakers once he's free in 2018, and if that's true then the Lakers should be in no rush to splash cash around this summer. Just take your lumps again next season, continue to develop the kids, and see if you can bring George home.
Try for stars, but don't reach
Trim the roster fat (Nick Young, Metta World Peace)
Wait out PG13
Memphis Grizzlies
The Grizzlies re-signed Mike Conley last summer, but now what? They also made perhaps the worst move of any team by throwing $94 million at a broken-down Chandler Parsons. They have to be praying that Parsons can somehow put his constant knee issues behind him next season, but that's looking like a grim situation. There's a very real chance Parsons is already cooked as a viable NBA rotation player. And that's a shame, because a player like him is exactly what Memphis needed.
So, back to the drawing board. What's extra unfortunate about the Parsons situation is that the Grizz are now essentially capped-out. With big money locked up in Parsons, Conley and Marc Gasol, Memphis has almost no flexibility in free agency.
What the Grizzlies do at power forward will be interesting. Zach Randolph is set to become a free agent. While he had his moments last season, he's not the player he once was. Now 35, it would make sense for Randolph to come back to the Grizz on a bargain bin contract. If he wants to chase a ring, though, would anyone be shocked if he went the David West route and tried to join Golden State?
Memphis also has to figure out what to do with JaMychal Green. Green emerged as the starter over Randolph last season and is generally a better fit with today's pace-and-space style of NBA hoops. He's restricted, which will obviously make keeping him easier. If another team comes in and offers a gigantic contract, though, will the Grizz want to match and further complicate their cap situation? Tough to say. Green's a nice player, but he's likely not worth overpaying to keep.
Vince Carter is another free agent, and the 40-year-old hasn't really shown many signs of slowing down. Memphis would do well to keep Vinsanity as a shooter/scorer off the bench.
Keep JaMychal Green on a reasonable deal
Find value free agent contributors
Keep Randolph, Carter as bench help
Minnesota Timberwolves
In Karl-Anthony Towns, Andrew Wiggins and Zach LaVine, clearly the Timberwolves have the makings of a team with a bright future. Ricky Rubio also emerged late last season, particularly on the offensive end of the floor. The team has reportedly considered trading Rubio multiple times in the past, including near last season's deadline, but he's still here and under contract for next season.
Minnesota has just over $75 million in committed salary on the books for next season, which means they do have some flexibility. Luring star players to Minneapolis has never been easy, though one would imagine the Wolves are a more intriguing destination now with all the youngsters already on board. Each of the three aforementioned young players still has a way to go in terms of development, but it's easy to see why hope is so high.
So, what do they do this summer? The Wolves improved defensively as a whole late last year under Tom Thibodeau, as most expected they would. Still, they finished near the bottom of the league in defensive efficiency. Using their roster spot openings on some defensive-minded talent might be the way to attack free agency. The offensive side of the ball is in fine hands already, especially with Towns anchoring things.
The Timberwolves will be afforded the chance to add another high-level young talent via the lottery, as well. Regardless of where they land in the lotto, the Wolves will get another potential star to add to their ever-growing base. Will they look for a point guard as a potential Rubio replacement? Or another beefer to add to the front line alongside KAT?
Plugging defensive holes is necessary for the Wolves to take the next step. They likely already have their future stars built-in. It's just about adding complementary pieces as the kids keep growing.
Find defensive-minded complementary players
Don't dumbly trade Rubio
Don't whiff on the lottery pick
New Orleans Pelicans
The Pels are another interesting team to keep an eye on. They made the move of the season by trading spare parts in order to land DeMarcus Cousins right before the trade deadline. Now with arguably two top-10 players on board, the Pels need to find a way to upgrade the supporting cast. Jrue Holiday will be a free agent, as well.
Can they keep Holiday? Bird rights will be helpful, but it may not be wise to commit a boatload of cash to him if you're New Orleans. Having him is vital to what the Pelicans want to do on both sides of the floor, so if they can keep him in the Crescent City on a reasonable deal then they should absolutely pursue it.
What the Pelicans sorely need is some shooting. E'Twaun Moore and Solomon Hill are serviceable floor-spacers, but with two ball-dominant bigs sometimes on the floor together, surrounding them with marksmen is absolutely vital. Regardless of position, the Pels should be seeking to add as many shooters as possible. JJ Redick would be an interesting name to watch, while other veterans like PJ Tucker, Kyle Korver, Patty Mills, Tim Hardaway Jr. and Bojan Bogdanovic would also fit the bill. Fortunately for New Orleans, there's no shortage of available chuckers this summer.
The Pelicans have nearly $85 million locked up in the current roster, so they obviously can't just sign everybody. They need to identify which of those players will fit best with Alvin Gentry's offense and go for it. Now that they've done the hard part in landing two superstars, it should be easy for them to find players interested in joining via free agency.
Finding takers on the trade market for the dead weight contracts of Omer Asik and/or Alexis Ajinca would be nice, too. It's just tough to see where they would be able to find a taker for two useless players making big money.
Find shooters!
Keep Jrue Holiday
Trade the corpses of Omer Asik and/or Alexis Ajinca, if possible
Oklahoma City Thunder
Kevin Durant's decision to leave OKC for Golden State loomed over their entire 2016-17 campaign. The Thunder went from a legitimate title contender to an also-ran playoff team in the Western Conference immediately. Sam Presti did a decent job of trying to surround Russell Westbrook with some help, but it could be a while before we see OKC winning anything meaningful again.
Before we even hit free agency, the Thunder have literally no financial flexibility. With Westbrook, Steven Adams, Enes Kanter and Victor Oladipo each making huge money, the Thunder are cash-strapped. As a result, they need to do whatever they possibly can to ensure that Andre Roberson doesn't flee. Roberson will be a restricted free agent, and it would behoove the Thunder to keep him around at just about any cost. His status as one of the game's elite wing defenders should mean he has no shortage of suitors on the market.
Taj Gibson is also set to come free. His best days may be in the rearview mirror, but if they can bring him back on a relatively cheap deal, they should. Without making a trade of some sort, there's no real avenue for OKC to do much shuffling with the roster. Trading someone like Kanter, whose defensive issues make him a serious liability, would effectively give them a bit more flexibility. They just may not be able to get a fair return.
In all likelihood, this is going to be the same team we saw last season, for the most part.
Re-sign Roberson
Trade Kanter, if possible
Phoenix Suns
The Suns are essentially Orlando Magic West at this point. They have a truckload of super young players on the roster, though it's unclear what exactly they have in most of them. Devin Booker clearly has the makings of a potential superstar, and he's still only 21-years-old. Beyond Booker, there are question marks everywhere. Will some combination of Marquese Chriss, Tyler Ulis, TJ Warren, Dragan Bender and Alex Len ever amount to anything? It's too early to say definitively one way or the other.
What Phoenix can do while they wait for the kids to develop is get rid of the roster's fat. Eric Bledsoe is a fantastic player, but his timeline doesn't really jive with the rest of the roster. He's 27 and on a reasonable deal for the next two years. The Suns are also laden with guards. It would be in the team's best interests to try and trade him now and get a strong haul in return. There is no shortage of teams in need of upgrades at the point guard spot, and the Suns can provide that.
They should also fire both Brandon Knight and Tyson Chandler into the sun (no pun intended). Trading for Knight two years ago was a disastrous decision that cost the Suns a potential lottery pick this year. They signed Chandler two summers ago in a failed attempt to lure LaMarcus Aldridge. Now, they're stuck with an aging center making over $13 million each of the next two years. Chandler is still a decent defender and would be a strong locker room influence wherever he went. While he's declining, he surely still has at least a little trade value.
Phoenix has tons of money to spend, but no star is going to want to take it to play for a rebuilding team. Instead of wasting their time trying to tempt an established star, they should look for young, value guys. Someone like Otto Porter, who has star potential but has taken a while to develop, would fit the bill. Kentavious Caldwell-Pope is another option that would make tons of sense.
The Suns are playing a waiting game as the young players continue to develop. They're going to be awful again next season, but at least the kids can make them somewhat watchable. In the meantime, dump some of the pricey vets.
Find trade value for Bledsoe, Chandler, Knight
Target young value free agents
Portland Trail Blazers
The Thunder are cash-strapped, but the Blazers are really, really cash-strapped. Portland has over $130 million in committed salaries for next season, which means Neil Olshey can't go shopping on the free agent market. He's got what he's got. They also have 16 players already on the roster.
Olshey needs to get on the phones and find new homes for some of these guys. Portland squeaked into the playoffs, but it was still a largely disappointing campaign after they surprisingly got to the second round of the playoffs in 2015-16. At least one of Allen Crabbe, Moe Harkless or Evan Turner needs to go. Turner would be my choice, but moving a veteran player with a huge contract that isn't particularly good at basketball tends to be a difficult proposition.
However, there's reason to believe Portland will be better next season. Olshey smartly nabbed Jusuf Nurkic from Denver before the deadline and the big man promptly went on to inject some life into a previously lifeless team. Nurk quickly became a fan favorite and finally gave Portland some sorely-needed offensive presence in the post. He along with Damian Lillard and CJ McCollum gives the Blazers a trio of high-caliber offensive stars.
The task at hand is pretty simple for Portland. Find a way to create some cap space and nail your draft picks.
Dump a pricey veteran
Find value in the draft
Sacramento Kings
The Kings finally traded DeMarcus Cousins last season, which signaled the end of the NBA's longest, most pointless melodrama. With Boogie gone, it appears as though the Kings are finally ready to embrace the full-on rebuild. Buddy Hield flashed signs of being a solid contributor after coming over from New Orleans, but it's unclear if the Kings really have a future star in him.
While they give Hield time to develop, the Kings can go about getting him some help by taking the next step and trading Rudy Gay. Gay has already said in the past that he wants to leave Sacramento, but he tore his ACL last season. He would've opted out of his deal in order to hit the market, but the injury means he may decide to exercise the option and collect his $14 million. If he does re-up, the Kings can try and find a taker for him.
The Kings will have about $70 million in free space to play with, but nobody's going to take their money. They need to find a point guard at some point, and one would imagine that's what they'll be looking at with one of their upcoming lottery picks.
Keep tanking
Find a point guard
San Antonio Spurs
We still don't know what the Spurs' ultimate fate this season will be. While they may well get past the Rockets and into the conference finals, one would imagine their road will end when they go up against Golden State. Gregg Popovich has once again done an impressive job despite a largely unimpressive roster, but they're nowhere near good enough to really give the Warriors problems.
Point guard is the problem spot. Tony Parker had a few good moments in the playoffs, but his season was cut short when he ruptured his quad. Even before the injury it was evident that the Frenchman is on the down turn of his career. If the Spurs can find a legitimate floor general to help organize the offense around Kawhi Leonard, they could potentially take the next step.
San Antonio doesn't have wads of cash to spend on free agents, but they should have enough to potentially lure one of the big name free agent PGs. Chris Paul to San Antonio makes a ton of sense, but something tells us he's not leaving Los Angeles yet. They could reunite with George Hill, but is George Hill really good enough to make the Spurs much better than they already are?
The Spurs will also have to address several of their own free agents. Patty Mills, Jonathon Simmons, Dewayne Dedmon, David Lee and maybe Pau Gasol will all come free. If Gasol opts out, you'd think San Antonio would look elsewhere for his replacement. Dedmon is a solid defensive big that should be getting more minutes than he does. Perhaps that's where they decide to go.
Trading LaMarcus Aldridge is another option, but it's tough to see many teams jumping over themselves to give up anything of value for a guy that seems to be declining rapidly. The Spurs might be stuck with that deal for the next few years.
They're never too far away from title contention, but they could tweak some things here and there.
Upgrade over Parker at point guard
Retain key depth pieces
Find another shooter or two
Utah Jazz
For the Jazz, this summer is all about Gordon Hayward. The talented swingman is set to become an unrestricted free agent for the first time in his career. The Celtics have been linked with him constantly thanks to Brad Stevens coaching Hayward at Butler, and a reunion there would certainly make plenty of sense for all parties involved. If Hayward leaves, Utah's fast track to contention takes a serious hit. It wouldn't be quite as impactful as Kevin Durant leaving the Thunder, but it wouldn't be far off, either.
So, they need to commit all assets necessary to make sure Hayward decides to stick it out in Utah. If they're able to keep him, then the offseason will have been an unmitigated success. If he leaves, though, the Jazz stand to lose more than any other team in basketball. This is a huge decision.
With Hayward on board, the Jazz have options. George Hill could also leave, but his departure would just mean they can finally promote Dante Exum. Exum may not be the player Hill is right now, but he flashed some serious potential during the sweep at the hands of the Warriors in round two. Utah should also be looking to lock up Joe Ingles after he impressed once again this season.
Trade Derrick Favors? It's possible. Rudy Gobert's emergence as a legitimate superstar while Favors missed most of the season sure made Favors look expendable. Rather than commit big money to him in the long-term, the Jazz could deal the talented young big man and look to allocate funds to other areas. The line of interested suitors would form to the left if the Jazz made Favors, still only 25, available.
In the end, it all comes down to Hayward.
Keep Hayward at all costs
Retain other key FAs Hill, Ingles
Trade Favors?