2017 NBA Futures: Who Will Win NBA Finals MVP?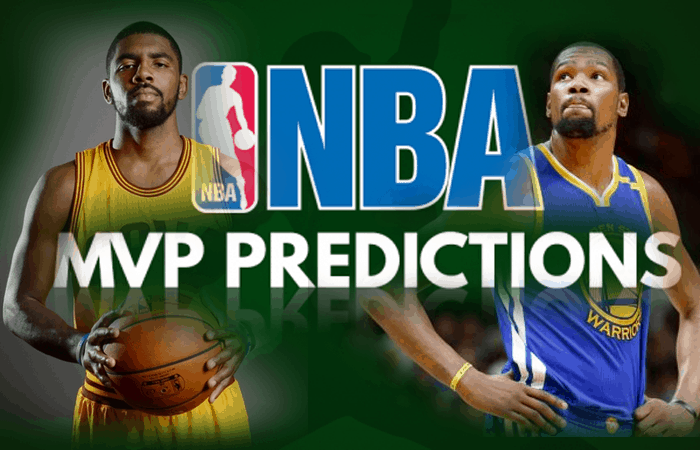 Sports betting is a funny thing, as the 2017 NBA Finals isn't even officially set yet, but we're already looking ahead to see who the series MVP will be. That's right, with the Golden State Warriors officially punching their ticket to the league's title series NBA betting sites like BetOnline have taken the liberty of setting odds for who will win the 2017 NBA Finals MVP.
It's weird, though, because of the seven options, you don't find a Boston Celtics player among the lot. Okay, maybe it's not that weird, since Boston lost top scorer Isaiah Thomas (hip) for the remainder of the playoffs and needed a miraculous comeback just to steal a win in game three.
For all intents and purposes, we pretty much can bank on a rematch between the Golden State Warriors and Cleveland Cavaliers for the third year in a row. From there, we can already start assessing the odds for each candidate.
It's always fun to get an early jump on these types of NBA Futures, especially since things can change to impact the odds before the Finals actually start. Let's get on top of it and see who the best bet figures to be.
2017 NBA Finals MVP Odds
Stephen Curry and Kevin Durant lead the way in a tie (+210) at BetOnline, and that only makes sense as the NBA Finals MVP is naturally bound to come from the winning team and Vegas projects the Dubs to win. Here's how the entire field stacks up against KD and Steph:
Stephen Curry, PG, Warriors (+210)
Kevin Durant, SF, Warriors (+210)
LeBron James, SF, Cavaliers (+260)
Draymond Green, PF, Warriors (+550)
Kyrie Irving, PG, Cavaliers (+1600)
Klay Thompson, SG, Warriors (+2000)
Kevin Love, PF, Cavaliers (+3300)
Curry and KD lead the way here, but I'm not sure Curry necessarily stands out above the rest of the pack, especially considering he hasn't been Golden State's best player during their last two title runs. Andre Iguodala was actually the NBA Finals MVP two years ago thanks to his defense and timely offense, while LeBron James won last year as the driving force behind Cleveland getting one "for the land".
Iggy isn't winning again, as he's seen his role shrink a bit with the arrival of Durant and he's also been dealing with an injury lately. He should be fine for the Finals, but he's obviously not a candidate you can bet on and it's be shocking for him to rise up and win again.

Top Favorites
Random Iggy ascension aside, this race looks to be fairly wide open at first glance. It starts at the top, as Curry and Durant are without a doubt the favorites on Golden State and then James and Irving lead the way for Cleveland. Green and Thompson could be very much in play depending on their impact in this series, while Kevin Love might be the least likely to surprise with the win.
It's easy to get caught up in a debate over who will win between Curry and Durant, especially so the Cavs won't have such an easy time defending Golden State with Durant in town. Curry has been sensational throughout the playoffs, as he scored 36 points to send the Spurs home on Monday night and has topped at least 30 points five times during Golden State's 12-0 run to the Finals.
The difference has been three-fold: Durant takes scoring pressure off of Curry and helps him get more open looks, the path to the Finals hasn't been as tough as it could have been and Curry, who dealt with a knee injury during last year's playoffs, is healthy. If all of this continues to work in Curry's favor and Golden State wins, he'd naturally be near the top for the NBA Finals MVP contenders.
The same goes for Durant. Durant has also been fantastic during Golden State's playoff run, as he's scored 30+ points four different times en route to the Finals and has shot over 50% from the floor in 8 of the 10 games he's appeared in. Durant has also provided a shot-blocking presence and his addition to this team could provide a bigger narrative. If Durant has a huge Finals performance and the Dubs win, he could get the MVP nod based on the logic of him being the team's "missing link" between winning and not winning.
The story remains the same for LeBron James. He was a monster for the Cavs when they lost two years ago and he was a monster again when he willed them to a win last year. Kyrie Irving have King James a serious run for his money, but in a virtual tie, who else would this thing go to? James has secured a Finals MVP three times now and with another amazing series (and win) he'd be a terrific value bet to win a fourth.
We probably need to toss Irving up here with the favorites, though, and as a 1B to James, he could be an awesome value play at +1600. After all, it was Irving that nailed the dagger to bear the Dubs in game seven, while he averaged just two points fewer than James during the entire series (27.1). Considering the awesome performance and his hand in securing Cleveland its first ever NBA title, it's understandable if he felt a bit hosed. But that was King James' show and he earned it just as well. If Irving is as good or better in a title win this year, however, he suddenly provides too much value to completely bypass.

The Others
This isn't a long list, so we don't need 20 sections to break down who you will want to bet on to win the 2017 NBA Finals MVP award. The easy calls are Curry, KD, King James and Irving and everyone knows it.
After them, we have Draymond Green, Klay Thompson and Kevin Love. Love's +3300 odds might be worth a random flier bet, but he was not a huge force during the Finals last year and can be touch and go with his other two star teammates handling so much of the scoring load. He'll also draw Draymond Green quite a bit and that isn't likely to go too well for him. Love could pop off and chip in a couple of amazing games, but it isn't very likely he'll be the reason why Cleveland repeats as NBA champs.
Green or Thompson could easily be the reason why the Warriors get their revenge on Cleveland, however. Draymond Green was never going to win the Finals MVP last year had Golden State won, but his absence was felt when he was suspended ahead of game five and he did chip in a nice double-double (16 points and 10 rebounds) in the six games he played. Green serves as an outside shooter, defender and facilitator and remains a key reason why the Warriors are so good at what they do. His odds are far less playable than Thompson or even Kyrie Irving, though, and he may not do quite enough offensively to leapfrog his other more explosive teammates.
The fact that Iggy won during Golden State's first trip to the Finals probably keeps the door cracked open for Green, but of the two, we might prefer Klay Thompson. Thompson averaged 19 points per game against the Cavs in the Finals last year and could be looking to redeem himself this time around. On top of that, all of Cleveland's attention will be focused on stopping Kevin Durant and Stephen Curry, so there could be ample opportunity for Klay Thompson to fire off from long range and help carry his team to a title. At +2000 odds, he's probably the best pure value bet in this group.
Who Wins the 2017 NBA Finals MVP?
This probably all boils down to who you think will win. The oddsmakers have backed the Warriors all year and they very well could, but the smart money might be on the Cavs. They continue to offer more value (+190) at most of the top NBA betting sites and they also have the best player on the planet.
I think James could get trumped this time around, however. While Curry, Durant and James are all very viable (if not likely) bets and worth consideration (all return some profit), Irving provides the best odds to work with when you look at ability, impact and upside.
We like Cleveland's chances to repeat this year and if they're going to do it, it will be behind another duet with James and Irving feeding off of each other. James got the MVP nod he deserved a year ago, but if the performances are tight again, Irving makes sense as a fine pivot.
The important thing is you're seeking playability and upside. Betting on Curry, Durant and James is probably technically safer, but only one guy wins. As "safe" as those bets all seem, two of those bets will ultimately be bad. We're taking the upside and rolling with a stud on the team we think is winning.
Pick: Kyrie Irving (+1600)