2017 NBA Finals – Game 4 Prop Bets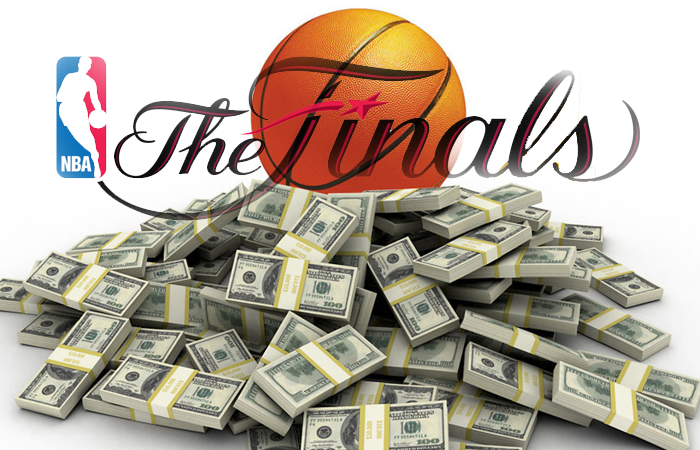 The NBA playoffs as a whole have been incredibly underwhelming this season, but the Finals rematch between the Golden State Warriors and Cleveland Cavaliers was supposed to make it all worth it. Well… not so much.
The Warriors have stormed their way to a dominating 3-0 series lead, and the writing seems to be on the wall for the Cavaliers at this point
The Dubs are a virtual lock to claim their second NBA title in the last three years.
As a result of their dominance, tonight may be the last chance you have to bet on NBA basketball until the fall. So, you'd better get in on the action tonight before taking a few months off. As always, Bovada has you covered from a prop bets perspective. They have action on just about anything you can think of, so let's take a look at some of the numbers and try to dig up some value for you to use.
Will Stephen Curry Record a Double-Double?
Kevin Durant appears destined to earn his first career Finals MVP award, and rightfully so, and he's really overshadowed Curry so far in the series. Of course, that certainly doesn't mean the defending league MVP hasn't been putting up stellar numbers of his own in the series. Over the course of the first three games, Steph is averaging 25.3 points, 6.6 assists and 4.5 rebounds per game.
Curry picked up a triple-double in Game 2 and has recorded a double-double in each of the other two contests. It's a tad surprising to see the odds stacked so heavily against him with this bet. He's really stepped up the rebounding in particular, as the point guard has reeled in 23 boards over the last two games combined. Curry is averaging more rebounds per game than Tristan Thompson in this series, which is rather problematic if you're the Cavs.
Obviously, Curry is a lock to achieve at least half of the double-double. There's no way the Cavs are holding him to nine points or fewer. While he's not averaging more than 10 assists or rebounds, he's on the floor so much that he almost racks the other numbers up by default. When you're upwards of 40 minutes alongside guys like Durant and Klay Thompson, it's probably pretty easy to stack up assist numbers.
The only aspect of this that gives us even a hint of pause is the blowout factor. If the Cavaliers come out flat and get their doors blown in Game 4, Golden State won't need Curry to play a ton of minutes. We do think Cleveland keeps this one relatively close for a while, though, so Curry should still see 35-40 minutes in this one.
We are going to suggest Curry does keep the double-double streak going here. +225 looks like a very strong value play.
Will Draymond Green Record a Triple-Double?
Draymond Green is notorious for two things: kicking people in the nuts and racking up peripheral stats. He's the No. 4 scoring option on a team that has Curry, Durant and Thompson, of course, but on most nights he's still typically able to scratch his way to 10-plus points. Green averaged 10.2 points per game during the regular season, and he's at 13.1 so far through 15 playoff games.
Green has recorded one triple-double during these playoffs thus far, and he accomplished the feat another five times during the regular season. He's averaging 8.3 rebounds through the first three games of the Finals, so he's at least fairly likely to knock on the door of a points-rebounds double-double.
In all likelihood, whether Green is able to notch the trip-dub will come down to his assist numbers. He fell a single assist shy of a triple-double in Game 7 of last year's finals, and did pick one up in the decider back in 2015. He has shown a knack for rising to the occasion in the biggest games, and with a title on the line tonight, this one certainly qualifies.
Do we think a triple-double has a greater than 50% chance of happening? No. However, if we had to pick a player in this game not named LeBron James to pick up that elusive triple-double, it'd be Green.
Picking Green to get a triple-double tonight isn't a bet we'd go all-in on, but there is excellent value here at +750 for him to do so. There is massive profit potential if you knock this one down. We're thinking this is a pretty favorable and sneaky wager to jump on.
Will LeBron James Record a Triple-Double?
We mentioned that Green appears to be the second-most likely to notch a triple-double behind LeBron James, and Vegas seems to agree. This bet doesn't have the massive upside that the Green one does, but there's still a little room to make some money here.
LeBron has triple-doubled in one of the three Finals games to this point, but he came an assist shy of doing so last time out and two dimes short in Game 1. With the Cavs' backs against the wall, we're going to bank on the possibility that James comes out tonight fighting like hell to make sure the Warriors don't celebrate their title on his home floor.
This is LeBron James we're talking about here. So far in the series, he's averaging 32 points, 12.3 rebounds and 10.3 assists per game. Considering he's averaging a triple-double thus far, it's pretty easy to project him nabbing one in this game tonight.
We're looking for profit potential wherever we can, and this feels like a pretty good spot to win some money tonight. Take LBJ to get the job done.
Will Stephen Curry Make 4.5 or More Three-Pointers?
Over 4.5 -155
Under 4.5 +125
So far in the series, Curry has made six, four and five three-pointers, respectively. Because we expect this game to be relatively close and competitive throughout, we have a good feeling about Curry jacking as many triples as possible. However, there's very little value in taking the over here.
Will Klay Thompson Make 3.5 or More Three-Pointers?
Over 3.5 EVEN
Under 3.5 -130
Game 3 was the first big game we've seen from Thompson in the series. He canned six triples on his way to 30 points after hitting four in Game 2. He went without a three-pointer in Game 1. We think he's feeling it right now, so we're confident in hitting the Over. Plus, it's the value play.
Will Kevin Durant Make 2.5 or More Three-Pointers?
Over 2.5 -130
Under 2.5 EVEN
Durant drilled what proved to be the game-winning triple in Game 3, which was his fourth of the night. He's hit at least three three-pointers in all three games to this point, so there's no reason for us to believe he'll be off the mark tonight. We're taking the Over.
Which Player Will Score the First Points of Game 4?
JR Smith | +750
Kevin Love | +600
Kyrie Irving | +500
LeBron James | +450
Tristan Thompson | +900
Draymond Green | +700
Kevin Durant | +500
Klay Thompson | +600
Stephen Curry | +550
Zaza Pachulia | +850
Obviously, whichever team wins the opening tip has a massive edge on scoring the first points of the game. Interestingly, Golden State has won the tip in each of the first three games, but they've failed to score on the first possession each time. The Cavaliers have actually scored the first points of each of the first three games.
Green has taken the first shot of the game twice in this series, with Durant taking the first shot in the other game. Irving, James and Smith have scored the first points in each of the first three contests.
If we go with the trend of the Warriors winning the tip and the Cavs scoring first, we like Irving at +500 as a value play. He figures to be aggressive in attacking the bucket in this one, and he'll look to get himself going early.
If the Dubs control the tip and actually do manage to score this time, we do like Green to take the first crack at it again. +700 is awesome value and he's the most likely of the four star players to be left wide open.
Will Draymond Green Make His First Field Goal Attempt?
Yes! We just called it. Make us look smart, Draymond.
Will Kevin Love Make His First Three-Point Attempt?
Love is an excellent shooter, so we like his prospects of getting off on the right foot in Game 4. He missed his first shot in Games 1 and 3 and converted his first look in Game 2. Give us the value play, which is Yes at +140.
Total Made Free-Throws for LeBron James
Over 6.5 -175
Under 6.5 +145
LeBron will be extra aggressive tonight, which means taking the ball to the rim with reckless abandon. That should result in a good number of free-throw attempts for him, so we'll be looking to hit the over on this one. No real value here, though.
LeBron has made eight, four and five free-throws in each of the first three games. Hard over for Game 4.
September
Casino of the Month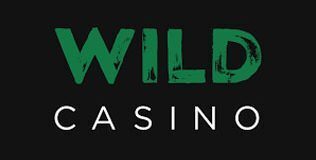 Welcome Bonus
250% up to $5,000