2017 NBA Draft: Full First Round Post-Lottery Mock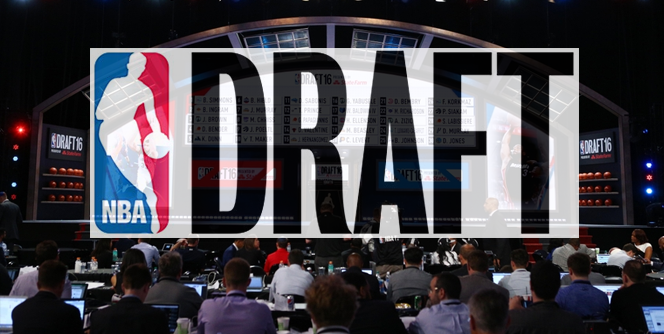 The NBA Draft lottery went down on Tuesday night, and, thanks to Billy King and the Nets' inept old front office, the Boston Celtics will hold the No. 1 overall pick. Considering they're currently in the Eastern Conference Finals as the conference's No. 1 seed, it's safe to say Boston will be even stronger next season.
Washington guard Markelle Fultz seems to be the consensus top prospect, but could the Celtics have their eye on someone else? Or could they deal this pick in an attempt to acquire a veteran star that fits better with their current contention timeline? It'll be fascinating to see how the Celtics approach the unique situation in which they currently find themselves.
The draft is still over a month away, but it's never too early to put out a mock, is it? Here's how we think the first round will go down.
Boston Celtics (via Brooklyn) – Markelle Fultz, PG, Washington
Boston is in a weird position, because as we write this they're competing for a chance to get to the 2017 NBA Finals. They probably won't get there, however, which is all the more reason to trade this pick for a star like Jimmy Butler, Paul George or Carmelo Anthony.
There will be plenty of teams interested in moving to the top spot, so while the Celtics currently suggest they'll use the pick, we're not sure we buy it. That being said, Washington's Markelle Fultz has been regarded as the top overall prospect all year and there's little reason to stray from him here – especially until something big actually happens.
2. Los Angeles Lakers – Lonzo Ball, G, UCLA
Lonzo Ball staying in LA to play for the Lakers seemed like fait accompli, no? His bombastic father has already reportedly made noise about how Lonzo will only do pre-draft workouts for the Lakers, so at this point it really just seems to be a matter of whether the Lakers will take the bait. All indications are that the interest here is mutual.
How does Ball fit with the current young core already in place? We'll see. We've already heard rumors that other teams have attempted to gauge LA's interest in trade talks for D'Angelo Russell, and it'll be interesting to see if the Lakers will clear the point guard spot for Ball or pair the two in the backcourt. Ball and Russell would seem to fit well together, but if the Lakers can get a solid haul in return, dealing Russell will be tempting.
3. Philadelphia 76ers – De'Aaron Fox, PG, Kentucky
Philly is going to be a tough team to gauge, as they have a ton of talent and will need to figure out what to do with it. A healthy Ben Simmons projects as the team's main playmaker, while Dario Saric and Joel Embiid lock down the four and five spots, respectively. Even if Simmons works as the main one, however, Philly could use a legit go-to point guard and right now all they have is T.J. McConnell.
More specifically, it feels like adding a stud small forward is overkill for a roster loading with versatile forwards. The 76ers already love Saric, Simmons and Robert Covington and that isn't even touching on Timothe Luwawu, who flashed a ton of ability during his rookie season.
This is going to lead the the Sixers either trading down or going where they should go – point guard. De'Aaron Fox proved during March Madness that he's just as good as the other top point guards in this draft class, if not better. This looks like a steal on paper and it is a major need for a maturing Sixers squad.
4. Phoenix Suns – Josh Jackson, SF, Kansas
The Suns were disappointed to drop out of the top-three, but they aren't really losing much in doing so. Each of the first three selections in our mock are point guards, which isn't really an area of need for Phoenix. There are questions regarding Josh Jackson's off-court character, as he's already had some controversial run-ins with the law.
If he can get those issues sorted out, Jackson would appear to be just what Phoenix needs on the wing. He projects as an excellent two-way player capable of contributing in a number of areas. If he can sort out his jumper, which is never exactly a sure thing, he could emerge as a star-level talent in the league at some point. Phoenix already has a budding superstar in Devin Booker, so getting him some help on the wing makes plenty of sense for the Suns. Jackson theoretically makes Booker's life easier.
5. Sacramento Kings – Jayson Tatum, SF, Duke
There is certainly an argument to be made for Dennis Smith here, as the Kings don't seem to know exactly what they want to do at the point guard position. That feels like a mild reach, however, and when a legit two-way stud falls into your lap, you don't think twice.
Sacramento is not a team busting with options right now. They traded away Boogie Cousins and to be frank, got a nice pick and Buddy Hield in the process. If Hield works out and Tatum can come in and be the boss small forward everyone thinks he can be, this rebuilding process could speed up. Besides, the Kings pick again at the 10 spot and they can hope a point guard they like falls to them there.
6. Orlando Magic – Malik Monk, G, Kentucky
Add another high-upside young player to the gaggle of them that already resides in Orlando. Malik Monk was one of the most effective scorers in the nation as a freshman for the Wildcats and his scoring ability shouldn't take long to translate to the next level. There are other aspects of his game that won't be as quick to adapt, but he comes with incredibly high upside.
Can he become a star eventually? He has the potential, and that's something the Magic sorely need right now. They're in the midst of a miserable stretch and don't appear to have any can't-miss talents currently in place. If nothing else, Monk's selection would be something to spark some life into a beaten-down fanbase in the short-term. Drafting perhaps the best shooter in the draft should help an anemic offensive club.
7. Minnesota Timberwolves – Lauri Markkanen, PF, Arizona
A lot of 2017 NBA mock drafts have a point guard going here, but we're not sure why. The Timberwolves got their best play ever out of Ricky Rubio last year, Kris Dunn will only be better next season and this team also gets a healthy Zach Lavine back.
What the Wolves really need is more scoring out of their bigs, as it's basically KAT or bust in Minnesota. They won't necessarily get that immediately with Markkanen, but the long-term upside with a 7-footer with Dirk Nowitzki-esque game is tantalizing. Markkanen needs to get stronger, play better defense and work on his post game, but he comes ready as a floor spacer who can flat out score the ball.
There is a lot to work with here and long-term, Markkanen is an interesting replacement for Gorgui Dieng or a top notch scoring big to rotate off the bench. For a Minnesota team hoping to take the next step during the 2017-18 NBA season, a big move to shore up their big man depth could be wise.
8. New York Knicks – Dennis Smith, PG, North Carolina State
If this draft weren't so loaded at the top with point guards, Smith might have gone far sooner than No. 8 overall. The Knicks will be happy to take advantage of his slight fall, though. Most expect New York to finally fire Carmelo Anthony into the sun this summer and fully embrace a rebuild around Kristaps Porzingis. They may have found their center of the future in Willy Hernangomez, and now it's about filling out the backcourt and wing spots.
Smith may be the best pure point guard in this class when it's all said and done. He has a way of controlling the tempo of the game and should be capable of running an offense from day one as a pro. The Knicks must be desperate for an answer at the point guard spot, and hopefully they won't be dumb enough to re-sign Derrick Rose. Adding Smith to the frontcourt duo of Porzingis and Hernangomez gives New York the makings of an interesting young nucleus.
9. Dallas Mavericks – Frank Ntilikina, PG, France
Dallas will want to start looking for a long-term replacement to groom behind Dirk Nowitzki, but at this point they'd be reaching to try to find it here. The Mavs made a good move by trading for Nerlens Noel and if they can hold onto him, they have a solid core with Harrison Barnes, Wesley Matthews and Seth Curry.
One more big move is needed, and that can't be settling with Yogi Ferrell or Curry at the one spot. Dallas has to know they need to make a huge play at the point guard position and even if they don't, France's Ntilikina still being available at pick 9 will surely make them aware of all of the possibilities.
Ntilikina has the size and athleticism to develop into a stud point guard in the NBA and he brings so much to the table that nobody else on this roster can. Every great NBA team gets high level play out of the lead guard position and Dallas needs to take a risk here to ensure they join that group.
10. Sacramento Kings – Jonathan Isaac, F, Florida State
Now that DeMarcus Cousins is gone, the Kings finally appear ready to tear it down and build from the ground up. They get this pick via that Boogie trade and use it on talented Florida State freshman Jonathan Isaac. The Kings do already have a couple of other interesting young bigs in place with Willie Cauley-Stein and Skal Labissiere, but they need to be in "best player available" mode at this point. Isaac has the best upside of any player left on the board. They took Tatum earlier, but with no point guards left on the board they go forward again with Isaac.
The comparisons to Kevin Durant are easy to see. Isaac is tall and lanky but has the ability to step outside and knock down shots from long range. He needs to add some weight to his frame in order to handle the physicality of the NBA game, but once he fills out he's a potential franchise-changing talent. His ability at 6'11" to handle the ball and shoot from the perimeter means he should be able to play several positions.
11. Charlotte Hornets – Justin Jackson, SF, North Carolina
Few players boosted their NBA Draft stock as much as Jackson, as he spearheaded a title run by the Tar Heels thanks to his timely offense, length and athleticism. Charlotte has always been known as a defensive team and adding the long and versatile Jackson allows them to get back to that label.
I know everyone wants to see a big man that can finally take charge in Charlotte, but the Hornets have to let things play out and hope one of Frank Kaminsky or Cody Zeller finally gets it next year. If that happens, adding Jackson shores up their outside shooting and gives them another long defender to use once MKG inevitably succumbs to his yearly injury.
Jackson could stand to put on weight and he shouldn't be looked at as a star scorer, but he's potentially the glue guy this roster sorely needs.
12. Detroit Pistons – Zach Collins, F/C, Gonzaga
It's rare for Gonzaga to have a player leave school after his freshman season, but Collins will take advantage of the high marks he received during the Bulldogs' NCAA tourney run. He's really exactly what teams want out of centers in today's NBA. He's got a wide frame, can space the floor and protects the rim fairly well. Unlike most young bigs, Collins is tough and won't be afraid to mix it up.
Despite being a reserve, he was one of the 'Zags most influential players all season long. The Pistons do have a potential franchise center in Andre Drummond already on the roster, but it wouldn't be particularly shocking to see them move on from him at some point in the near future. Collins may not have the upside that Drummond does, but his game does profile better for the modern, pace-and-space NBA. He's also perfect for what Stan Van Gundy wants to do offensively.
13. Denver Nuggets – Terrance Ferguson, G/F, USA
Denver is in a weird spot, as they currently have very solid options at virtually every position, but just need to be patient as it develops. Emmanuel Mudiay, Malik Beasley, Gary Harris and Jamal Murray combine to solidify the main two guard spots, while Will Barton, Danilo Gallinari and Wilson Chandler create a logjam at small forward.
Small forward is probably the area to target, however, as Chandler can play the four in small ball lineups, the team still has Kenneth Faried and Nikola Jokic (center) isn't going anywhere. Gallo and Chandler could both be shipped out of town at some point, which could open the door to athletic two-way swingman, Terrance Ferguson.
Ferguson remains raw, but he bypassed college ball for the pro game in Australia and could be ready to raise his game as early as this season. Denver will have to sort out his role eventually, but he's a fine project to mold for when the franchise is ready to clear a path for him.
14. Miami Heat – Harry Giles, F, Duke
Giles may be the biggest wild card in this entire class. Teams are concerned about his knees, and justifiably so. If doctors give him the go-ahead and can ease long-term concerns, then the Heat could get a real steal here with Giles at No. 14. There's no questioning the player's talent, as he was widely considered to be the best prospect in the class before being limited to just 26 games last season with knee troubles.
The Heat will surely bring him on slowly and give him enough time to rehab and get into basketball shape before throwing him out there. If the knees don't check out medically, it's easy to see Giles potentially dropping into the 20s here. He doesn't need to be an explosive athlete at 6'11", but Giles already possesses nice touch offensively and potentially makes for a terrifying frontcourt partner for Hassan Whiteside.
15. Portland Trail Blazers – Jarrett Allen, C, Texas
It is undeniable Portland discovered its heart and soul after trading for the bruising Jusuf Nurkic, but this team died a quick death once he went down before the playoffs. Portland has the offense to hang with anyone, but needs to get more size and defensive ability.
Depth behind Nurkic is the play here, as Allen is not being added for his defense, but for his ability to convert easy buckets and hopefully eventually be a defensive force. Allen is a project that needs to bulk up and show more consistency on both ends of the court, but with the mistakes down low in Portland in previous years, he's a solid long-term investment worth taking a shot on.
16. Chicago Bulls – Donovan Mitchell, G, Louisville
Mitchell's measurables have caused quite a stir among the scouting community. He stands at just 6'1", but possesses an insane 6'10" wingspan that should help him become an effective NBA defender pretty early in his career. He's capable of playing either guard spot, which is perfect for Chicago considering they appear to be a team on the verge of transition. There's no telling where Jimmy Butler will be next season, but Chicago needs an injection of youth, regardless.
Mitchell's addition would instantly give the Bulls some much-needed athleticism on the perimeter. The jump shot still needs some tinkering, but he has the makings of a two-way terror if he's able to get his offensive game to come around. The tools are there. Mitchell just needs some tutelage to get there.
17. Milwaukee Bucks – Luke Kennard, SG, Duke
Milwaukee was actually good by the numbers from long range as a team last year, but they still lack reliable weapons outside of their star players. Depending on the likes of Tony Snell and Matthew Dellavedova for outside shooting just isn't ideal.
Kennard will be a work in progress in terms of his defensive ability and ability to create for himself, but he was a natural scorer in college and can shoot the lights out as a spot-up shooter. Milwaukee needs more wings that cannot just create space but really make defenses pay for packing the lane when Giannis Antetokounmpo tries to drive. Kennard might not be a hit right away, but he's a long-term stab at making this team as well-rounded as possible.
18. Indiana Pacers – OG Anunoby, F, Indiana
As is the case with Harry Giles, OG Anunoby's draft stock will be affected one way or the other by what doctors have to say about his surgically-repaired knee. If he's given the green light, it's possible he could go much earlier than this, perhaps even in the lottery somewhere. So, the Pacers are potentially getting a steal here with him at No. 18.
He may have to miss all his rookie season, so if the Pacers pull the trigger here they're willing to wait on him. When healthy, Anunoby is one of the most versatile prospects in the entire draft class. He checks just about all the boxes from a physical tools perspective and profiles as a plus defender capable of guarding literally every position on the floor. Putting him in the same frontcourt as Myles Turner would give Indiana some defensive punch. The offensive skills are raw, but secondary with him at this point.
19. Atlanta Hawks – John Collins, C, Wake Forest
We saw early on that Dwight Howard wasn't an amazing fit with the Hawks, but even if that situation improves next year, Atlanta still needs to think about the future. This franchise seems set for now at point guard and they have some interesting young talent on the wings, but they need to invest in some talented young bigs.
Howard is on the wrong side of 30 and Paul Millsap might jet this summer after opting out of his contract. Suddenly a solid playoff team could be regressing and will need some big bodies to build with. Collins certainly qualifies, as he can score down low and will rebound and defend. He can learn behind Howard for now and take his job in a couple of years. It's a win-win move for the Hawks.
20. Portland Trail Blazers – TJ Leaf, F, UCLA
Portland nabbed a center with the 15th pick in Jarrett Allen, and here they address the wing spot with talented UCLA forward TJ Leaf. Leaf has the size of a power forward but certainly has the ability to step back and provide offense from the outside. The primary question with Leaf's NBA readiness is his strength. He's currently listed at just 225 pounds and doesn't have the build necessary to bang down low with pro bigs as of yet.
Leaf has shown a positive work ethic during his time with the Bruins and clearly has the offensive skills to be a solid rotation player at both forward positions. The Blazers are obviously well-stocked in the backcourt with Dame Lillard and CJ McCollum already in place, and now it's about filling the rest of the roster with worker bees. Leaf fits the bill.
21. Oklahoma City Thunder – Rodions Kurucs, SF, Latvia
OKC was horrendous as a team outside the arc last year, finishing dead last in three-point shooting percentage. That was one reason why Russell Westbrook had to do pretty much everything by himself and the only way to correct that is to add shooters. Equipping Westbrook with guys how can actually effectively knock down the long ball could really give this team a massive boost.
Kurucs can do that, as he's a long and athletic wing player who knows how to score and can stroke it from anywhere on the floor. He'll need to get stronger and be more consistent in other facets of his game, but OKC is originally bringing him in to shoot. He can do so much more, but it'll be one step at a time for this tantalizing project out of Latvia.
22. Brooklyn Nets (via Washington) – Ike Anigbogu, C, UCLA
Cruel fate means the Nets will have to watch the Celtics use the No. 1 pick that was originally the property of Brooklyn at Barclays Center, of all places. Yikes. They do get a couple of first round picks, though, the first of which comes courtesy of the Wizards thanks to the Bojan Bogdanovic trade.
Ike Anigbogu is an example of a guy that will intrigue teams based on his physical gifts alone. While he still has quite a way to go in terms of actual basketball skills (handles, post moves, finishing ability), his fluid athleticism and measurables will get him drafted. He possesses an insane 7'6" wingspan, which helps make up for his slightly undersized 6'10" frame. He's a big body at 250 pounds, and one scout compared him to a mini DeAndre Jordan.
The Nets are clearly a team that needs to take the best available player, but they'll take a chance with Anigbogu here.
23. Toronto Raptors – Tyler Lydon, PF, Syracuse
It will be very interesting to see what the Raptors do in free agency. Serge Ibaka, P.J. Tucker and Kyle Lowry are all free agents and after the Raptors regressed this year, it's worth wondering if they don't need a total shakeup.
No matter what they do, Toronto could use some shooting and another quality big man to toss into the rotation. Toronto didn't get a whole lot outside of their two ISO players and if Ibaka jets, they're back to square one at the four spot. Even if he signs back on, the Raptors should think long-term and give Lydon a look. This is not an ideal defender at the four spot, but Lydon has a silky smooth offensive game and brings another shooter into the mix. If he can rebound and defend, all the better.
24. Utah Jazz – Ivan Rabb, F, Cal
Rabb hurt his draft stock tremendously by opting to play a second season at Cal. He likely would've been a lottery pick if he'd left school after his freshman campaign, but here he is going to Utah in the mid-20s just a year later. Rabb didn't improve much at all from his freshman to his sophomore season, but he's yet another guy with the physical tools to garner interest.
He's only 220 pounds, but at 6'11" he's drawn legitimate comparisons to Chris Bosh. The Jazz are fairly set in the frontcourt right now, but having both Trey Lyles and Rabb alongside Rudy Gobert could eventually make Derrick Favors expendable in a trade. Rabb still needs to extend his range beyond the three-point line, and Utah will be pleased to be able to nab him here.
25. Orlando Magic (via Toronto) – Hamidou Diallo, SG, Kentucky
Orlando grabbed a stud point guard in Malik Monk with their first pick inside the Lottery, so here they're going pure value and upside and making a splash with Hamidou Diallo. Some NBA scouts don't think he belongs in the first round, but there is simply no denying Diallo's upside when you look at his combination of size, athleticism and overall scoring ability.
Three things are holding down Diallo's stock: fear that he has a broken jumper, he's not strong enough and the fact that he didn't play in college. Experience is lacking here, but Diallo is a fun project at pick 25. Orlando has guards in play right now, but Diallo is a guy they can grab and toss in the D-League and hope he develops. The strength and shooting isn't there yet, but everything else is, which makes him a tantalizing find late in round one.
26. Portland Trail Blazers – Isaiah Hartenstein, F/C, Germany
With three first-round picks, the Blazers aren't going to have room on the roster to carry all three into next season. So, they're going to have to use a draft-and-stash option on at least one of them, and Germany's Isaiah Hartenstein makes plenty of sense. As seems to be the case with most Euro prospects, Hartenstein is a big body with complementary guard skills. He's 7'1" but possesses excellent agility and strength despite his age (19).
He's not a bad shooter, either, though his mechanics could use some fine-tuning. If he's able to hold his own defensively at the center spot, then the Blazers could stand his potentially average shooting stroke. Considering he likely won't come to the NBA immediately, though, we can't really project how he fits with the current iteration of the Trail Blazers.
27. Brooklyn Nets – Frank Mason III, PG, Kansas
Many will look at this as a reach, but Mason proved a lot of skeptics wrong with an amazing final season of college ball at Kansas. Mason lacks ideal size for the next level, but has true point guard skills, an elite shooting stroke, proven clutch ability and the heart of a champion.
Cliche' statements aside, Mason has the skill-set to be a starting point guard at the next level and proved he can score and run an offense against the best competition college basketball has to offer. Most view Mason as a second-round pick, but one team will overlook his size and see a stud in the making. With Isaiah Thomas proving this year size doesn't mean quite what we thought it did, Mason could easily fly up draft boards.
Brooklyn specifically should consider Mason, as Jeremy Lin is currently their best point guard and in no way, is a long-term option. With nothing else to get excited about at the lead guard spot, the Nets could take a calculated gamble on an extremely underrated prospect at a position of need.
28. Los Angeles Lakers (via Houston) – Bam Adebayo, C, Kentucky
The Lakers appear fairly set on the perimeter with Lonzo Ball, D'Angelo Russell, Brandon Ingram and Jordan Clarkson. Now, they need to add some depth on the interior. Ivica Zubac and Julius Randle are a pair of gifted young big men, but the Lakers need a guy willing to go out there and handle the dirty work. Adebayo has almost no offensive skills outside of dunking, but there's a place for guys like that in the league if they're willing to do other things to help out.
Adebayo's reputation as a bruiser should serve the Lakers well. They don't have anyone currently on the roster (outside of Tarik Black) that really wants to mix things up in the paint. He has the physical tools to eventually be a serviceable shot-blocker/rebounder type, a la Bismack Biyombo. Athletic bigs are hot right now, and Adebayo will be a first-round pick as a result.
29. San Antonio Spurs – Anzejs Pasecniks, C, Latvia
The Spurs love to draft players from overseas, as they almost always pick very late in the draft and would rather take a shot at high upside talent that few other teams are even looking at. It's paid off in the past and could again here, as Pasecniks is a very intriguing big man that can score down low and some upside as a shooter.
San Antonio bit hard on Pau Gasol and doesn't have much beyond him, so shooting for a little more size and upside (while also getting younger) makes good sense.
30. Utah Jazz (via Golden State) – Derrick White, G, Colorado
The Jazz are well-stocked up front, but they could use some help in the backcourt. George Hill could leave as a free agent this summer, so Utah may have to address that starting point guard spot. Without a high draft pick, though, it'll be tough to find that guy in the draft. If Hill leaves, they'll likely just promote Dante Exum and hope for the best.
White isn't the flashiest prospect, but he's a gifted offensive player. He averaged over 18 points per game for the Buffs last season and has shown a good blend of scoring and play-making ability. White likely projects best as a swingman at the NBA level, but he can give you minutes at the point guard in a pinch, too.