2017 Golden Globes Predictions: Odds and Picks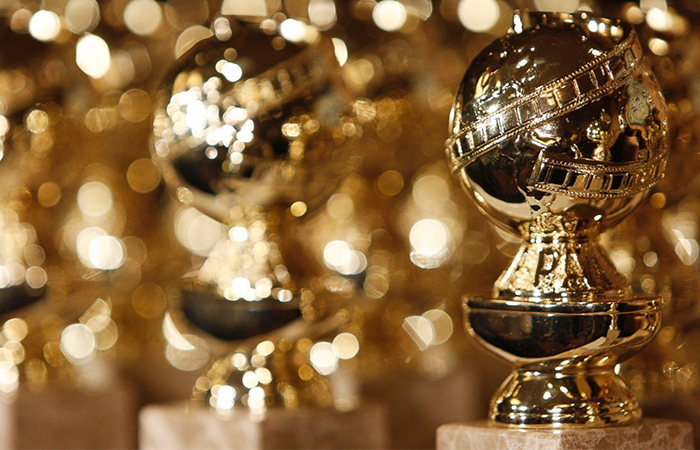 The 2017 Golden Globes arrive this weekend, when comedian and late night talk show host Jimmy Fallon graces the stage at The Beverly Hilton in Beverly Hills, California on Sunday, January 8th.
The Golden Globes aren't quite as prolific as the Oscars, but they still generate plenty of buzz and offer a spot for some fantastic work in film and television to be celebrated. We probably will never understand the criteria or how some nominees get a shot at winning, plus the Golden Globes' process of picking movies and actors/actress for the Musical & Comedy section continues to befuddle.
Regardless, the 74th Golden Globes still promise to be a good time and there were certainly several deserving performances. We'll all find out who the big winners are come Sunday night, but if you plan on dabbling in some entertainment betting, you may want to look over the latest Golden Globes odds and our picks to win first:
Top Nominations
La La Land rules the Golden Globes, as the musical starring Ryan Gosling and Emma Stone enters Sunday night with a staggering seven nominations:
La La Land (7)
Moonlight (6)
Manchester By the Sea (5)
Florence Foster Jenkins (4)
Lion (4)
Hacksaw Ridge (3)
Hell or High Water (3)
Nocturnal Animals (3)
9 others (2)
Best Actor – Motion Picture
Drama
Casey Affleck – Manchester By the Sea (-350)
Denzel Washington – Fences (+260)
Andrew Garfield – Hacksaw Ridge (+1400)
Joel Edgerton – Loving (+1800)
Viggo Mortensen – Captain Fantastic (+2500)
Affleck is the clear favorite to win best actor in a motion picture drama after a stunning performance in acclaimed drama, Manchester By the Sea. He's got by far the best Golden Globes odds in this group, so if you want the safe play, he's the pick to make at top betting sites like Bovada or BetOnline.
If you're looking for upside, though, Viggo Mortensen delivered an amazing, layered performance as an unorthodox father in Captain Fantastic. It's a little outside the box and would come out of left field, but he was stellar and the payout is awesome ($100 bet would return a ridiculous $2,500 at legit betting sites like Bovada). This will be one of the few spots where we defy the Golden Globe odds and roll with an upset pick. Viggo just might deliver.
Pick: Viggo Mortensen
Musical/Comedy
Ryan Gosling – La La Land (-800)
Ryan Reynolds – Deadpool (+1000)
Jonah Hill – War Dogs (+1000)
Hugh Grant – Florence Foster Jenkins (+1400)
Colin Farrell – The Lobster (+1400)
Gosling looks like the runaway favorite when it comes to the musical and comedy best actor slot, although we still think this category is extremely flawed. Last year Matt Damon won here, despite The Martin not being a comedy or a musical. Weird, we know.
Gosling displayed singing, dancing and acting chops in the well received La La Land, while also displaying recurring elite chemistry with Emma Stone. He's going to win this one, but if you want a darkhorse, it's probably Ryan Reynolds. Deadpool was a smash hit as an unconventional superhero movie and the combination of wit, emotion and physical effort in that role was pretty impressive. His simple ability to completely nail one of the most adored comic books characters ever is a feat by itself.
Pick: Ryan Gosling
Best Actress – Motion Picture
Drama
Natalie Portman – Jackie (-400)
Isabelle Huppert – Elle (+500)
Amy Adams – Arrival (+800)
Ruth Negga – Loving (+1200)
Jessica Chastain – Miss Sloane (+1600)
We needn't waste much time here, as Portman's versatility was on full display in her portrayal of iconic First Lady, Jackie Kennedy. Portman looked the part and delivered a convincing performance that was critically acclaimed.
There doesn't seem to be any direct threats, as Adams was strong in Arrival and Chastain continues to impress, but nothing really touched the mark Portman left here.
Pick: Natalie Portman
Comedy/Musical
Emma Stone – La La Land (-600)
Annette Bening – 20th Century Woman (+400)
Meryl Streep – Florence Foster Jenkins (+1000)
Hailee Steinfeld – The Edge of Seventeen (+2500)
Lily Collins – Rules Don't Apply (+3300)
Emma Stone looks like the easy call here, as she was amazing in La La Land and the movie continues to win over critics. There are some other strong performances here, but Stone knocked it out of the park and looks like a pretty safe pick. Meryl Streep on name recognition alone could be a mild threat and a fun flier bet, but Stone is our pick.
Pick: Emma Stone
Best Supporting Actor/Actress
Best Supporting Actor
Mahershala Ali – Moonlight (-500)
Dev Patel – Lion (+450)
Jeff Bridges – Hell or High Water (+500)
Aaron Taylor-Johnson – Nocturnal Animals (+2500)
Simon Helberg – Florence Foster Jenkins (+3300)
Ali was sensational in Moonlight and is the heavy favorite to take home the best supporting actor nod. If he doesn't suit your fancy, we like Jeff Bridges as an underrated sleeper play.
Pick: Mahershala Ali
Best Supporting Actress
Viola Davis – Fences (-700)
Michelle Williams – Manchester By the Sea (+350)
Naomie Harris – Moonlight (+1000)
Nicole Kidman – Lion (+2500)
Octavia Spencer – Hidden Figures (+3300)
We all should know by now just how good Viola Davis is and with her recently getting a star on the Hollywood Walk of Fame, everything seems to be coming up Viola:
Davis was also amazing in Fences, so a deserving performances looks to get met with a fitting reward. Of course, if you're looking for something a little more profitable with a slim shot, there are some worthy contenders in this category. Kidman is another living legend and Octavia Spencer has been acclaimed for her work over the past few years, and have you seen a single thing Michelle Williams hasn't done a good job in? All three are serious contenders if you eye some sleeper appeal.
Pick: Viola Davis
Best Director
Damien Chazelle – La La Land (-275)
Barry Jenkins – Moonlight (+300)
Mel Gibson – Hacksaw Ridge (+900)
Kenneth Lonergan – Manchester By the Sea (+900)
Tom Ford – Nocturnal Animals (+3300)
This might be the most wide open category, as all of these directors did amazing jobs with movies that were all largely well received. Mel Gibson has lost favor in Hollywood over the years, but he did such an amazing job with Hacksaw Ridge that it may be overlooked. Tom Ford's Nocturnal Animals was also hard to stomach in a lot of ways, but it was also quite raw.
The key sleeper might be Lonergan, who directed Manchester By the Sea, which may be the best movie of the year. La La Land is in the lead, but we're pulling a shocker here and getting behind Lonergan.
Pick: Kenneth Lonergan
Best Motion Picture
Animated
Zootopia (-300)
Moana (+350)
Kubo and The Two Strings (+500)
Sing (+1500)
My Life as a Zucchini (+2000)
We confess we didn't watch all of these animated features, but the odds suggest this one is fairly wide open. Zootopia is clearly in the lead, but Moana and Kubo and The Two Strings look like solid sleeper bets, as well.
Pick: Zootopia
Drama
Manchester By the Sea (-150)
Moonlight (+140)
Hacksaw Ridge (+1000)
Lion (+1400)
Hell or High Water (+2500)
This year's top movie dramas probably aren't quite as powerful as last year's winner (The Revenant), but they still carry some weight. You could make a case for any of these movies, but Hell or High Water understandably bottoms this group out with bleak odds.
Hell or High Water had an engaging story and superb acting, but it didn't hit audiences quite in the feels like some of these others movies. If that's the driving force, Manchester By the Sea will probably take this.
Pick: Manchester By the Sea
Comedy/Musical
La La Land (-5000)
20th Century Woman (+1200)
Deadpool (+1800)
Florence Foster Jenkins (+2000)
Sing Street (+2000)
The best betting sites seem to have a good idea which movie will win in this category, as La La Land is the odds on favorite by miles. You're only getting $2 back for every $100 you lay on La La Lan at sites like Bovada, so it's a fool's errand.
La La Land is going to win, but these insane odds beg for a stab elsewhere. We like Deadpool as a sleeper pick, just because it was hilarious and edgy from start to finish.
Pick: La La Land
Best TV Series
Drama
The Crown (EVEN)
Westworld (+300)
This Is Us (+400)
Stranger Things (+550)
Game of Thrones (+550)
As amazing as Game of Thrones is, they continue to get hosed at the Golden Globes, as they didn't win last year and probably won't again this year, either. The Crown looks like the overwhelming favorite, but it's quite arguable no show hit audiences harder than Stranger Things this year.
Westworld was engaging with masterful storytelling and elite acting, but some may have felt it was a little to confusing. This Is Us jam-packed the tears and even dropped a twist on a few times, but it may lack the versatility and overall impact some of these other shows had.
Stranger Things had literally everything you could ask for, with intrigue, mystery, humor and emotion all rolled up into a strange little ball. Any of these shows are worth a cursory bet, but our money will be on Stranger Things.
Pick: Stranger Things
Musical/Comedy
Atlanta (-250)
Black-ish (+300)
Veep (+350)
Mozart in the Jungle (+2500)
Transparent (+3300)
You could go in a number of directions here, as Transparent has been a groundbreaking TV show and Veep has been one of the top comedies on television for five years now. Mozart in the Jungle took home the best comedy series honors at last year's Golden Globes, but Atlanta has been a huge hit behind star comic, Donald Glover.
Veep is deserving, but Atlanta is the heavy favorite for good reason.
Pick: Atlanta
Exercise caution with some of your Golden Globes betting – especially if you're thinking of going all-in on any one bet. The favorites don't always win, and in most cases, betting on the favorites requires risking a ton of money to see any kind of a strong return. The better play is to pick a few sleepers you really personally enjoyed (or we suggested) and bet mildly in hopes you hit on one or two.
Whatever you do, enjoy the 74th annual Golden Globes and we wish you luck!