Hide Bonus Offers
| | | | | |
| --- | --- | --- | --- | --- |
| #1 | Bovada Sports | 50% Up To $250 | Visit Site | Bovada Sports |
| #2 | BetUS | 125% Up To $2,500 | Visit Site | BetUS |
| #3 | MyBookie | 100% Up To $1,000 | Visit Site | MyBookie |
| #4 | Everygame | 100% Up To $500 | Visit Site | Everygame |
| #5 | BetOnline Sports | 60% Up To $1,000 | Visit Site | BetOnline Sports |
2017 Daily Fantasy Football: 7 Bare Minimum Priced Gems to Use In Week 1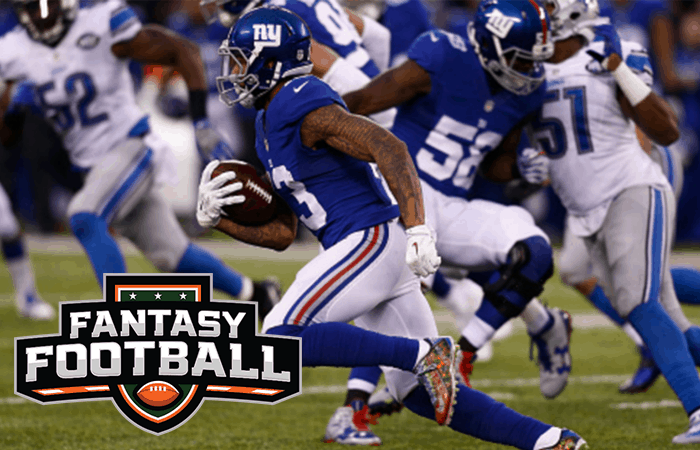 The first week of the 2017 daily fantasy football season is upon us and the first thing anyone trying to win a GPP needs to figure out is which sleepers can carry them to the top.
Gauging the top daily fantasy football sleepers is often easier said than done, but a solid strategy may be to simply start from the bottom and work our way up. A few injuries have opened things up at DraftKings and FanDuel, but which sleepers offer us the best combination of talent, role, upside and savings?
You can find sleepers anywhere in the week one player pool, but finding viable players that cost mere scraps is a whole different plight.
That's what we're setting out to do this time around, as we scour the FanDuel week one NFL DFS salaries to see which bare minimum priced options need to be on our week one roster. Here are our favorite seven options to consider and why:
Deshone Kizer, QB, Cleveland Browns ($6k)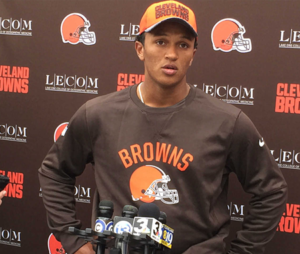 For a second there Chad Henne had some week one value, but the Jags opted to stick with the horror show that is Blake Bortles. That leaves us with two options at the bare minimum at quarterback ($6k) at FanDuel in week one.
The first option is Deshone Kizer, who was recently named starting quarterback for the Browns.
Kizer does face a talented Steelers defense and it's his first pro start, but he's pretty gifted. He has the size, arm and athleticism to put up points in bunches and he actually has a few weapons to work with in Kenny Britt, Corey Coleman, Isaiah Crowell and Duke Johnson.
Kizer has not looked at all like a finished product during the preseason, but he has flashed brilliance and has a penchant for the big play. I don't know how much you want to trust a Browns quarterback in general, but Cleveland could be behind all day and that could lead to a lot of second half stats.
The Steelers did finish 2016 as the 6th best unit against fantasy passers, but Kizer has some upside and obvious value to start the season.
Scott Tolzien, QB, Indianapolis Colts ($6k)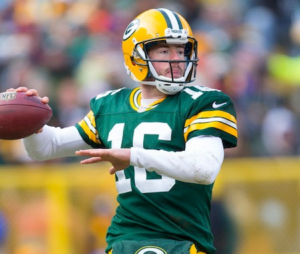 A somewhat safer play could be Tolzien, who looks to be in line to start in week one. The Colts have been mum about Andrew Luck's status all summer, but there is a growing sentiment that he won't suit up in the season opener against the Los Angeles Rams.
Tolzien's skill-set is a carbon copy of Luck's, but he's nowhere near his actual talent and he doesn't have as big of an arm. He was "meh" in his lone start with the Colts last year and I'm not overly excited about his prospects on the road against a stacked Rams defense.
While Tolzien is not easy to get behind in this spot, it's important to note that he has some nice weapons and the Rams actually weren't that good against the pass in 2016. L.A. specifically ranked just 24th against fantasy quarterbacks and Tolzien could be bailed out by speedy receivers like T.Y. Hilton, Donte Moncrief and Phillip Dorsett.
Tolzien also has a steady running back in Frank Gore and a reliable tight end in Jack Doyle to work with, so there is no denying he is far better equipped than Kizer heading into week one. Both of these guys aren't the worst GPP dives on FanDuel's main slate, but of the two we'd probably feel a little better about Tolzien.
Chris Carson, RB, Seattle Seahawks ($4.5k)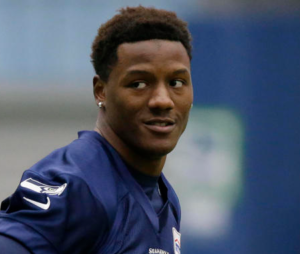 Running back is not really a position to pay down at in NFL DFS contests in week one, or really ever. The top studs put up insane numbers, and in a 0.5 PPR setting like FD, the backups lose some value.
You need a big role and upside and you're not finding that with anyone listed at the bare minimum for the position. The one sleeper, of course, could be Seahawks rookie rusher, Chris Carson.
Thanks to a Thomas Rawls injury and Eddie Lacy thus far being a bit of a free agency bust, Carson has been able to impress and is slowly climbing the depth chart. Does that put him in line for week one carries? It actually could, but Rawls would probably have to sit out and Lacy would have to struggle early in Seattle's tilt with the Seahawks.
To be clear, Carson is not a safe play. He would need to at worst be the #2 running back heading into week one and it's unclear where he stands at the moment. Just keep an eye on the Seattle offensive backfield as things develop.
Dede Westbrook, WR, Jacksonville Jaguars ($4.5k)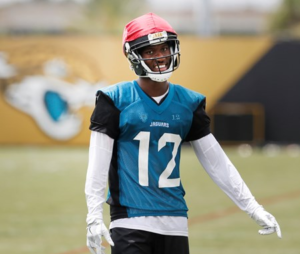 We are admittedly dumpster diving with some of these picks. That's why they're the bare minimum price at FD, after all.
Westbrook isn't as big of a punt as Carson, though. The rookie out of Oklahoma has been a phenom during camp and preseason play and has even arguably made Allen Hurns expendable. For a Jaguars offense that really could use more big plays, it isn't crazy to think Jacksonville could go out of their way to find playing time for their talented rookie.
A week one tilt with the Texans isn't ideal, but the Jags will surely be trailing late in this one. That should equate to a lot of throwing, as well as four and five-wide receiver sets. That could get Westbrook onto the field even more and enhance his seemingly non-existent value.
George Kittle, TE, San Francisco 49ers ($4.5k)
Kittle was already a rising tight end for the Niners, but thanks to a recent trade that sent Vance McDonald to the Pittsburgh Steelers, he's certainly a name to watch:
49ers trading TE Vance McDonald and a fifth-round pick to the Steelers for a fourth-round pick, per sources. Steelers upgrade TE.

— Adam Schefter (@AdamSchefter) August 29, 2017
A fifth round rookie out of Iowa, Kittle reportedly has "exceeded" San Francisco's expectations and could have been a huge reason why the team felt good about parting with the expensive McDonald.
None of this means Kittle is locked into major value in week one, but this is another situation where the player's team should be behind early and throwing a lot. The 49ers would be wise to get Kittle some field time in this game and it just might lead to some fantasy success. Garrett Celek ($4.5k) looks like the likely starter to open the year and is an equally interesting option after the trade.
Phil Dawson, K, Arizona Cardinals ($4.5k)
I either want to pay up and get the safest kicker possible or punt the position completely. There are actually several kickers who give us the chance to do that in week one, but Arizona's Phil Dawson is easily my favorite.
Dawson is ancient and has been wasting away on bad Browns and 49ers teams in his career, but he's in a nice spot with a solid Arizona offense this year. In week one specifically he's going up against a weak Lions defense and will be kicking indoors at Detroit.
There isn't anything to hate here, as Dawson proved in 2016 he can still hack it, making 18 of 21 field goals and 33 of 34 extra points. After dealing with shaky kicking a year ago, the Cards sought reliability and found it with the 42-year old Dawson. NFL DFS gamers may make that same call in week one.
San Francisco 49ers Defense ($4k)
There are only three bare minimum priced defenses at FanDuel in week one, so odds are you're paying up at least somewhat at this position to start 2017.
That being said, there is some logic behind using the Niners at just $4k. For one, Cam Newton hasn't been healthy for basically the past two years now. He just started throwing a week ago, too, while he'll be leading an offense he hasn't been able to mesh with out on the road.
Additionally, San Francisco has always been known for their defense and they actually have a lot of talent on that side of the ball. The Niners admittedly turned to mush defensively in 2016, but it's fair to wonder if they could buckle down and impress at home in week one.
I won't personally be using the Niners, but we certainly aren't confiding in the Browns or Jets at this point. Ultimately, even with some logic favoring the 49ers, it will likely be best to look elsewhere for your team defense.
Summary
As you can see, paying down to the bare minimum has it's risks and there simply aren't a ton of options. FanDuel usually does a great job with their pricing, so this shouldn't come as a huge shock.
While we will want to pay up or find intermediate options most of the time, there are still some spots we can save cash and help our roster out.
Kicker is probably the best spot to do that when we look at these bare minimum priced options.
If we want to land David Johnson, Julio Jones and the like, we do have to cut costs somewhere. I'd rather not do it at quarterback, running back or wide receiver at a harsh degree if I can help it.
Overall, we should do our best to find value at kicker and defense, while there should be enough value at wide receiver to save in a spot or two.