2017 CrossFit Games Odds and Picks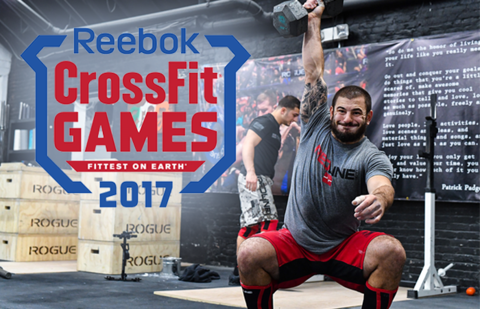 The fittest competitors in the world will put their abilities to the test again in this year's CrossFit Games, which will be the 11th year for the yearly fitness competition.
The Super Bowl of cross-training athletics, the 2017 CrossFit Games will pit some of the most athletic, strongest and versatile athletes the world has to offer, all coming together in competition for the top spot.
This year's CrossFit Games will shift locations, moving from the familiar StubHub Center in California to the Alliant Energy Center in Madison, Wisconsin. The competition gets rolling on August 3rd, when 2017 CrossFit Open winners Sara Sigmundsdottir and Mat Fraser hope to compete for first place.
Fraser capped an awesome 2016 season in CrossFit competition with a win in the Individual competition, while Sigmundsdottir will enter the 2017 event searching for her first win.
Rich Froning Jr. had been the face of the men's competition thanks to four straight titles from 2011 to 2014, but opted to compete in the team event the last two years. That choice proved to be beneficial, as the 29-year old CrossFit phenom helped his team take home back-to-back titles.
Froning has put being a father, husband and part of a winning team ahead of all else and doesn't look like a safe bet to return to the individual race. That understandably puts Fraser in the driver's seat to repeat as CrossFit champion for the men's division, but some top betting sites wonder if he'll actually win.
Will Mat Fraser Win the 2017 CrossFit Games?
Bookmaker isn't currently offering a full field to wager on, but for the men's side we certainly can take a look at Mat Fraser and gauge if he can win for the second year in a row:
Fraser is an understandable favorite, but it's worth noting that Ben Smith (won in 2015) finished second last year and looks to be his main competition again this year. Patrick Vellner also finished third and could be looked at as a possible threat.
The fact that Fraser has been building up momentum to potentially dominating this sport is pretty telling. He won the 2015 CrossFit Open and ended up placing second in the games, and then finally took the top spot in 2016. After winning the Open earlier this year, he seems especially dialed in and is going to be difficult to bet again. There is some solid value here by taking Ben Smith (or betting "no"), but we don't see much reason to stray from Fraser this year.
Pick: Mat Fraser (-400)
There are more bets to consider for the 2017 CrossFit games over at Bookmaker and they both reside on the women's side. For now, the men's side looks pretty straight forward for betting purposes. Either Fraser is your pick, or he isn't.
The women's side might be a little tougher to figure out, as Bookmaker seems to like two top contenders in Katrin Davidsdottir and Sara Sigmundsdottir.
Will Katrin Davidsdottir Win 2017 CrossFit Women's Games?
The first bet lies with Katrin Davidsdottir, who looks to be the face of the women's individual competition right now after winning each of the last two years. Davidsdottir finished ahead of Tia-Clair Toomey in both 2015 and 2016 and looks like a solid bet to stage a three peat in 2017. But does that mean she'll actually win again?
Vegas isn't loving those prospects, perhaps because we've never seen a female win three straight times in the history of CrossFit Games and the competition seems to be heating up. Still, we're getting stellar value for a two-time champion that could very well win for the third year in a row. Due to that value, we probably need to pounce and back the champ.
Pick: Katrin Davidsdottir (+240)
There is one other lady we do need to consider, of course. Sara Sigmundsdottir's CrossFit Games star is very much on the rise, as she joined Mat Fraser in winning the Open this year and looks like a very real threat to take down Davidsdottir in the female individual competition. Vegas isn't necessarily backing her just yet, but top CrossFit betting sites like Bookmaker are giving her slightly better odds than last year's champion:
The 24-year old Sigmundsdottir is very much on the rise after a brilliant run at this year's Open, while she also carries serious momentum after a record-breaking showing at the 2017 WOW Reykjavik Games Olympic Weight Lifting Championships.
Sigmundsdottir is building serious momentum going into the 2017 CrossFit Games, having already finished 3rd in the competition twice before – including last year. The value doesn't lie with her, but she is obviously a viable bet and a young talent we need to consider backing.
Ultimately, the CrossFit Games promise to be entertaining and potentially even thrilling. We have two worthy contenders in both the men's and women's divisions this year and while last year's champions could easily win again, it could still go down to the wire.
Be sure to keep tabs on how things unfold over the course of July, but it might make sense to throw some value bets in early with sites like Bookmaker giving us so much upside with some of the top favorites.