2016 World Series Game 6 Prediction: Can Cubs Keep the Dream Alive?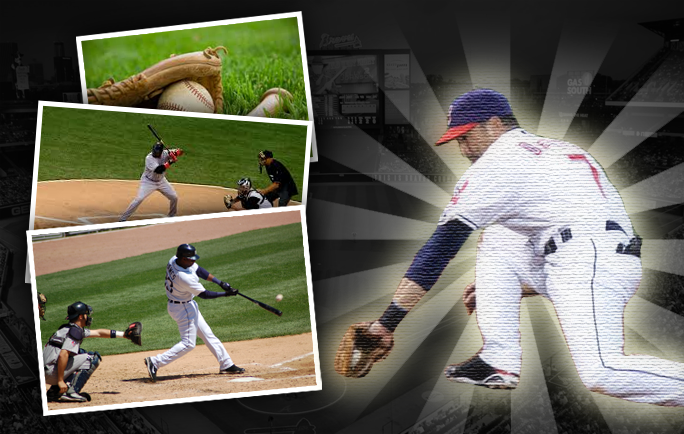 The Chicago Cubs staved off a 4-1 World Series loss on Sunday night, keeping the Cleveland Indians from popping the corks for at least one more game. Tuesday comes fast, however, and it could be that quickly that The Tribe gets to turn right back around and claim their first World Series title since 1948.
Of course, history may not necessarily be on the Indians' side, seeing as how they lost a tight 4-3 World Series back in 1997 – their last trip to MLB's biggest stage.
The pressure isn't on Cleveland come Tuesday, however. The Chicago Cubs enter Progressive Field as the favorite, as betting sites like Bovada fully expect the top team in baseball to rally after getting back in this series and find a way to force a game seven back at Wrigley Field.
World Series Game 6 Betting
Cleveland needs just one more win to seal the deal and bring home Cleveland's second sports title in the past two years, but as we noted, most oddsmakers don't necessarily think they'll pull it off on Tuesday night.
That's the case at Bovada, where the Cubs enter as the betting favorites:
Cubs to Win -143
Indians to Win +133
As you can see, betting sites are not giving us much wiggle room here. Needless to say, this is a virtual pick'em that could truly go either way.
This is unprecedented territory for the Indians so far in these playoffs, as they won their first series easily (3-0) and then dispatched the Toronto Blue Jays in the next round, 4-1. The road here hasn't been all that difficult for Cleveland, but suddenly they're going into a massive game six with this series already being the tightest they've been in.
On the flip side, Chicago is no stranger to some playoff heroics, having fended off the Giants in their first series (3-1) and then storming past the Dodgers last round (4-2) despite an initial 2-2 tie.
The big question coming into game six of the 2016 World Series is obvious: can the Indians stand firm at home and let their pitching win them a title, or will the magic come out and play to send the Cubs to a game seven that could get them their first World Series title in over 100 years?
Betting on that magic may be the true play if you feel like conducting some World Series betting, as the Cubs still have to win two games in a row to pull it off. Per Bovada, the odds are slightly against them doing that:
Cubs to Win WS +185
Indians to Win WS -225
You're not getting crazy upside either way, but for the sake of baseball and the Cubs (who were the top World Series favorites before and during the entire season), betting on the Cubs makes sense here. They offer the best possible standing bet and they still are in position to get it done.
Cubs vs. Indians Game 6 Matchup
The matchup might have a lot to say about how this one could go, as we get a potential pitcher's duel, when pitchers Jake Arrieta (19-9, 3.15 ERA) and Josh Tomlin (15-9, 4.18 ERA) square off:
The Cubs now have Jake Arrieta in Game 6, opposing the Indians' Josh Tomlin, who is on short rest. This feels like a new World Series.

— Chris Emma (@CEmma670) October 31, 2016
This is about as high pressure as Major League Baseball gets, as Jake Arrieta gets paid the big bucks to deliver in these situations and he has a chance to put his name in MLB playoff lore with an elite showing Tuesday night to help get his team to a decisive game six.
The matchup at first glance absolutely favors the Cubs, as Arrieta is among the game's best when he has his best stuff. It's also comforting that Arrieta showed up in his last appearance, where he gave up just run in a little over five innings.
The problem? Cleveland blanked the explosive Cubs on the other side.
The key to this game will absolutely be whether or not Chicago's normally potent offense can come out and play. If so, the pressure of a near flawless performance out of Arrieta will ease up and Josh Tomlin could be the one suddenly with his back against the wall.
Of course, bettors considering rolling with Cleveland need to consider that, while Tomlin has been rather volatile in the past, he's really shown up in his only two playoff games.
Tomlin comes in at 2-0 in his brief playoff career, and he's been rather untouchable in that limited action.
Numbers to Consider
If you're struggling to pick this game or figure out which way to bet, consider some of this data:
Indians are 5-1 at home during these playoffs
Cleveland was 53-28 at home during regular season
Cubs were 46-34 on the road during the regular season
Indians are 12-5 in Tomlin's last 17 home starts
Cubs are 37-16 in Arrieta's last 53 road starts
Cubs came back from 2-1 deficit to Dodgers last round
Chicago has scored more than 3 runs once this series
In Cleveland's wins, the Cubs have scored 2 total runs
World Series Game 6 Prediction
If the Indians are going to win this series, it has to come on Tuesday night. Tomlin has been impeccable, their bullpen has been absolutely amazing and their offense has provided timely hitting. It wouldn't at all be shocking to see that all continue at home, where the Indians went a dominant 53-28 during the regular season.
There is more than a glimmer of hope for the Cubs, though. For one, Tomlin is definitely not invincible. He can be vulnerable to the long ball and as good as he's been, he may be due for a steep regression. This would be the perfect time for it to come, especially since Chicago's offense just hasn't been themselves all series.
Jake Arrieta knows he can handle these Indians, too. He did a fantastic job in game three and if his offense had stepped up to provide any support at all, we could be talking about him closing out this series for a title right now.
That isn't the case, but there is still something magical about these Cubs and if Cleveland isn't going to come out and take this thing early, a Cubs win to force a huge game seven just makes sense.
Pick: Cubs 3, Indians
2