2016 Stanley Cup Finals: 3 Sleepers That Could Win it All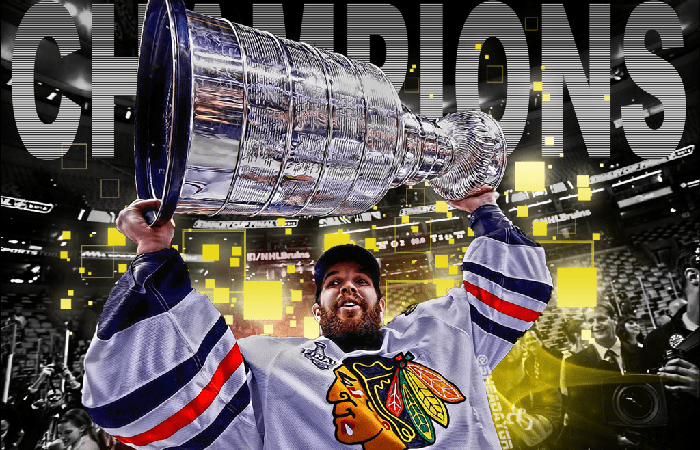 The 2016 NHL Stanley Cup Playoffs are already well underway. They're so far into post-season play, in fact, that the Detroit Red Wings have been eliminated, and last year's champs – Chicago Blackhawks – could be sent packing as early as Saturday.
They're still alive, but they're joined by the Wild, Flyers and Rangers as teams staring an exit in the face as the first round of the NHL playoffs rage on. As we inch closer to round two, things are bound to get more finalized as far as Stanley Cup Finals odds go.
Needless to say, now might be a good time to revisit the NHL playoffs, look over the odds and see who could make for a good bet as a sleeper to win it all.
Stanley Cup Finals Odds
The Washington Capitals are still atop the NHL realm (13/4 odds) and it shouldn't shock anyone. They have one of the best teams in the entire league, ended the regular season with the top record and are one win away from advancing to round two. From there, they have a positive probability to advance, depending of course, on who they end up facing in each successive round.
Betting on the Capitals to win it all is safe, but as we can see, it's not going to yield much of a pay day. We also know that hockey doesn't always go as we expect and finding the right sleeper early on can be quite lucrative.
Still, we should mind the odds before we pick out our favorite sleepers:
Capitals (13/4)
Stars (4/1)
Penguins (5/1)
Sharks (13/2)
Blues (13/2)
Ducks (10/1)
Lightning (10/1)
Blackhawks (14/1)
Panthers (20/1)
Predators (20/1)
Islanders (20/1)
Kings (25/1)
Rangers (50/1)
Wild (150/1)
Flyers (200/1)
Three Sleepers
Don't waste your time betting on the Kings, Flyers or Wild. We want some upside with our odds, but we also want a chance when we're laying down money. These teams don't have much of a chance to make it out even of the first round, as they're all down 3-1 to very good teams in the Stars and Capitals. Even if they pulled off the miracle and made it to round two, they'd be looking at potential showdowns with the likes of the Blues, Blackhawks and probably the Penguins. It doesn't look good for either the Wild or Flyers.
It probably isn't ideal to bet on anyone who is one game away from elimination in round one at this point, either. That has to rule out the Rangers, who did steal game two from Pittsburgh but look to be fading fast after losing two straight.
Chicago Blackhawks
The one exception, and the other team facing elimination within the next two days, are the defending champion Blackhawks. Chicago split the first two games with the St. Louis Blues and then won again on Thursday night after dropping two in a row. A Thursday loss would have ended their season, but Patrick Kane and co. leaned on their resolve and championship experience to give the Blackhawks another shot.
They still could lose on Saturday and end any chance of a repeat, but they're one of the few teams you actually can feel confident about when they look down and out. That's especially true with game six going down at the United Center, where Chicago was a blistering 26-11-4 during the regular season. Considering the middling 14/1 odds, Chicago looks like a fun bet still.
Florida Panthers
You're getting better odds with Florida, who was a sleeper heading into the post-season after winning the Atlantic Division thanks to strong play on their home ice and a balanced overall attack. Florida's defense is what usually gives them a chance to take anyone down, while they're on even ground so far in round one, tied 2-2 with the New York Islanders.
This series has been back and forth throughout, with the teams rotating wins from games one through four. Florida's defense has remained fairly tight throughout, as they really only got exposed defensively in a game one shootout (lost, 5-4), while their other loss (4-3) came in overtime. Needless to say, if the Panthers can keep things slower and tight, they have a good chance of prevailing. The Islanders have been a fairly erratic team on the year, too, specifically struggling on the road. That could put Florida in a great spot, with game five at the BB&T Center and, if necessary, game seven also going down at the Panthers' home base.
There is nothing guaranteed even if Florida does advance, but a solid challenge in round one could toughen them up and ready them for a brutal clash with the Tampa Bay Lightning. Of course, the good news there is the Lightning are a divisional foe, who they've held a 5-4 advantage against during the 2015-16 season. If that can hold up, Florida could quickly become a top NHL Finals sleeper. With 20/1 odds, they're also an attractive bet.
St. Louis Blues
The Blues are not the best play based purely on odds (13/2), but they are quickly heating up as a viable title contender after (so far) making quick work of the defending champion Blackhawks. Just like Chicago is a fun play to win it all if they can get out of round one, St. Louis is going to look like a very strong play if they can immediately dethrone the Blackhawks.
Their prowess only grows if they can take down Chicago in six games on Saturday night, while a round one win would then likely culminate in a highly anticipated showdown with the division rival Dallas Stars. Dallas squeaked by the Blues to win the Central Division by just one game, despite the Blues earning the season edge (4-3) in seven meetings. Naturally, given the Blues' strong showing thus far in the playoffs and the mild separation between their likely next opponent, they could start looking like a fun sleeper to advance to round three.
St. Louis has one huge asset as they try to make a deep playoff run, as they're one of the top defensive squads left in the NHL bracket (gave up just 203 goals on the year) and elite balance led to very strong records both at home and on the road.
Despite serious logic pointing to the Blues as awesome bets, they'd still have worse odds than the Stars, who would likely be mild favorites in a round two matchup. Needless to say, if you think St. Louis can finish off the Blackhawks and would go into round two with a mental edge on the Stars, they have to be one of the best sleeper picks to have a shot at winning the 2016 Stanley Cup Finals.