Hide Bonus Offers
| | | | | |
| --- | --- | --- | --- | --- |
| #1 | Bovada Sports | 50% Up To $250 | Visit Site | Bovada Sports |
| #2 | BetUS | 125% Up To $2,500 | Visit Site | BetUS |
| #3 | MyBookie | 100% Up To $1,000 | Visit Site | MyBookie |
| #4 | Everygame | 100% Up To $500 | Visit Site | Everygame |
| #5 | BetOnline Sports | 60% Up To $1,000 | Visit Site | BetOnline Sports |
2016 Presidential Election: Who Do You Vote For?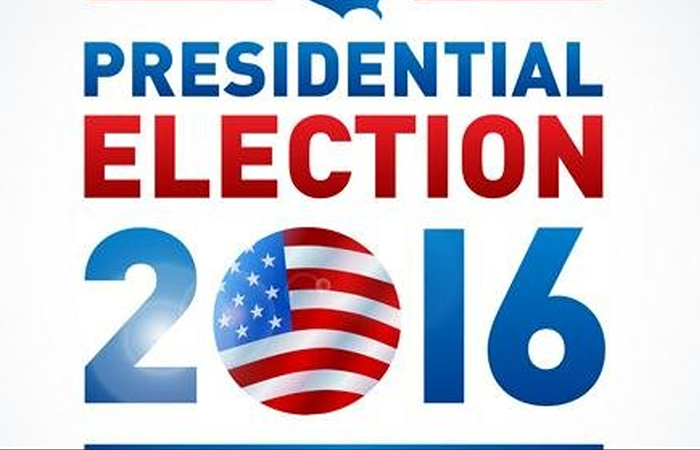 The last day of the 2016 Presidential Election is finally here. We're at a crossroads of mercy and the beginning of a four-year journey we all won't soon forget.
Both sides of this banana are mashed and darkened, fair friends, yet we must venture forth with a vote. We need to pick a side and we need to, quite simply, hope for the best.
We are soon to be in a world where either Donald Trump or Hillary Clinton demand our utmost respect. They will be seen as the leader of our country and by all accounts, we're going to have to find a way to put our faith in them.
If only we could choose which one, of course.
Decision day has arrived, however. No matter why you dislike either side, you'll have to figure out which Presidential candidate you despise less. Then you'll cast your vote and simply hope for the best.
To help push you in the right direction, let's take a look at the latest numbers concerning this year's Presidential race:
2016 Presidential Election Odds
Things have changed in just a matter of days, as the last time we looked at the 2016 Presidential Election odds at Bovada, the race looked fairly tight with Hillary Clinton sitting with -250 odds to win, compared to Donald Trump's +175 odds.
You can note the shift per Bovada's updated election odds:
Hillary Clinton -450
Donald Trump +325
Other +10000
The FBI reopening its investigation into Hillary Clinton's improper use of a private email server sparked a sharp comeback from Donald Trump, which is why betting sites like Bovada showed the odds so much closer just before the weekend.
That investigation went shockingly fast, however, and has been deemed completely closed with Clinton not being found of any wrongdoing.
Whether you buy Clinton's innocence or not, the news of two investigations for the same matter certainly sparked controversy and could very well sway some voters in the end.
The fact that it's now behind Clinton has pushed her back into the lead, however, and most betting sites see her as the clear favorite to pull away with the win in this election.
Latest Poll Results
Recent polls have Hillary Clinton leading the way in the final hours, ahead of Donald Trump by 3 points. It's anyone's guess if that will stick or if any voters will change their mind and sway this election, but for now, Vegas is on the ball by standing behind Clinton as the winner.
Donald Trump Profile
TODAY WE MAKE AMERICA GREAT AGAIN!

— Donald J. Trump (@realDonaldTrump) November 8, 2016
There is no denying Donald Trump's flaws. At least in the eyes of the media. He's done and said a lot of things that make you question his views on race, women, non-U.S. citizens and politics, in general.
He's been a successful business man, by all accounts, but he's also had a rough history of debt, not reporting his taxes and not exactly being the most decent human being.
Again, it's often difficult to gauge just how much of that ugly Donald Trump portrayal is created by the media, and how much of it is actually real.
What we do know is that Trumps slogan – Make America Great Again – is what most people in the United States want to hear and honestly want to see happen.
Bringing jobs back from overseas, protecting our country and improving our education, jobs and overall economic state are certainly worthwhile goals, if not the goals.
Trump's message and policies, at their core, are worth getting behind. Trump himself, of course, is another question.
Hillary Clinton Profile
Hillary Clinton is the anti-Trump. She's experienced, she's well spoken, she's liberal and she's a woman. Obviously getting the first female President in office would be breaking down a wall that has been up forever, but it'd also be almost ceremonious to have a woman beat Trump, the perceived woman hater.
Again, that's likely largely the media spinning Trump in a negative fashion, just as they have throughout this election. But still, it's quite the story and if/when Clinton wins, it will be interesting to see.
But why are you "with her" in the first place? Largely because you like how the Obama Administration went, long for the days of Bill Clinton, want a female in the Oval Office, are severely liberal or always vote Democrat.
You're also probably Pro Choice, seek equal rights for LGBT citizens, want tighter gun control and want a closer look at the criminal justice system.
Who Should You Vote For?
Oh, that's a doozy. The reality is, this one might simply come down to party favoritism. Or if you don't bind yourself to one party, it might be which side you're closer to between liberal and conservative.
That's the easy way to call it, especially when it's so close in terms of actually being able to trust these candidates or feel good about their demeanors.
Clinton has experience, she seems strong, she has Bill Clinton at her side and she favors a lot of popular sentiments as a Democrat. As a career politician, she makes more sense simply because she's been here. She hasn't had the best record with diplomatic relations, but experience and temperament count and she has both in spades.
On the other hand, Clinton comes off as a liar and a sneak. Donald Trump might be a little weird, gross and brash, depending on what/who you listen to, but he's quite candid and blunt. At least with Trump, you're pretty sure you know what you're getting.
Then again, Trump gives you unpredictability, and with that, you actually never know what you're getting.
So, who should you vote for? We can't tell you that. This is a bad election with two candidates who have severe flaws and probably can't be trusted. Party and policy loyalties are probably going to ring true here, so it naturally depends where you stand.
That's the big thing, too. Often in elections, people get caught up in the debates, how the candidates act and react to things or what the media and popular opinion is. With this election especially, it might be best to simply stick to your own guns and roll with the candidate that best aligns with your own line of thinking.
Because, to be perfectly honest, it's not like there's a right choice here.
2016 Presidential Election Prediction
We're not here to sway you. We're just informing you what the latest odds and polls dictate and what each candidate stands for.
Ultimately, this is probably Hillary Clinton's fight to lose. She's stormed back in the polls and seems to have a better handle on the politics game. People want to see a woman in the Oval Office, she's equipped to handle the job and Trump is so volatile that it probably cripples any chance he had.
We're not necessarily vouching for Clinton, but we'd safely bet she wins.