Hide Bonus Offers
| | | | | |
| --- | --- | --- | --- | --- |
| #1 | BetOnline Sports | 60% Up To $1,000 | Visit Site | BetOnline Sports |
| #2 | Bovada Sports | 50% Up To $250 | Visit Site | Bovada Sports |
| #3 | BetUS | 125% Up To $2,500 | Visit Site | BetUS |
| #4 | Everygame | 100% Up To $500 | Visit Site | Everygame |
| #5 | MyBookie | 100% Up To $1,000 | Visit Site | MyBookie |
2016 Presidential Election Odds: Which Way Should You Be Betting?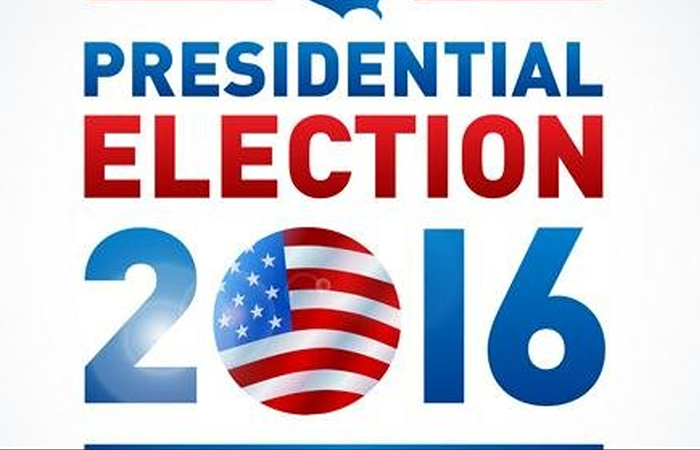 Note: If you're looking for the latest odds for the 2020 presidential election, please click here.
There is no true winner when it comes to the 2016 United States Presidential Election. Well, that's not entirely true. One of the parties – Democrats or Republicans most likely – should end up winning. In turn, either Donald Trump or Hillary Clinton, in all of their horror, would "win" the job of President of the United States.
But everyone else loses.
With that being a borderline obvious fact on so many levels these days, it would make good sense to try to make the best out of this terrifying development. One great way to do that is to wager on who will become the next President of the United States.
Some people don't care. Others don't want to care. There are even more that used to care so much that this exhausting 12-round heavyweight match between two people quite arguably incapable of managing their own lives – let alone an entire country – has made them care about nothing, nothing at all.
But hey, you can win some cash if you make the right bet during this election process, so get that chin up and let's go over all the ways you can cash in on possibly the worst thing (so far) that is likely to happen to the United States of America:
Who Will Win Be Elected President?
Someone has to be elected, folks. It's going to happen. Whether or not you actually back one of these people, you should at least look over the information and make an educated bet. If you nail it, you just might profit from it.
Here's the current 2016 Presidential Election odds, per Bovada:
Hillary Clinton -250
Donald Trump +175
Other +6600
Don't waste your time with the "other" bet, which references third parties. It's not going to happen, and here's why. It's fun to think about – especially in this election – but the harsh reality is any attraction to candidates other than Clinton or Trump won't be enough to actually have someone besides one of these two winning. In fact, as that link you thought about clicking suggests, votes going to the third party only hinder someone else, which effectively promotes someone who otherwise might not win.
That's probably favoring Clinton, who despite a not-so-great public perception when it comes to her emails, poor showings in diplomatic situations and general, you know, LYING, is the odds-on favorite to win this thing.
Of course, it could lean Trump's way, too. Clinton is losing a little public favor due to the reasons we just ran through, and while Trump is seen as part racist, part pervert and an all-around jerk, there are portions of his song and dance that make you want to get up and move around. And, after all, he's the other option.
Ultimately, Hillary Clinton is the easy and logical bet here – as well as the safe one. She truly was probably going to win this thing all along, and if you ever felt our political system was rigged, look no further than the fact that she was being investigated by the FBI and literally went against the Presidential Election code of conduct (ya know, RULES), yet was for some reason allowed to keep running.
That's likely because whoever makes the call to pursue or not pursue any kind of charges took one look at Donald Trump and was like:
But I digress.
History tells us third parties don't have a chance and if Donald Trump did have a serious shot here, the presence of third parties probably will end up working against him.
That being said, let's make a case for both sides.
Why Hillary Clinton Will Win
Pretty much because everything we just talked about, right? Yes, plus she's got the odds and at least until very recently, she had a considerably lead in the polls. In fact, until the FBI's timely declaration that they just now would again actually start caring about her email scandal, Clinton spent most of October waaaay ahead of The Donald. Like, 12 points, ahead.
That lead has vanished, but the morale of the story hasn't: Clinton has loads of experience, she's got the temperament of a President, she has a better head on her shoulders, she's better at getting her point across and arguably in just about every way looks and feels like she is President material.
That isn't a ringing endorsement. It's a lukewarm one, at best. But Clinton has actually, you know been a politician for more than this past year.
Trump always references his immense success as a business man and the strength he'd bring to the nation, but he shies away from talk of his taxes, rumored sexual advances and views on women, different races and politics in general.
The biggest thing Hillary Clinton has going for her is that she's not Donald Trump. As it turns out, that probably will get her this election.
Clinton's latest run-in with the FBI will probably be short-lived and wrap up just before we find out who wins this thing. That, or the odds will shift dramatically within the next few days.
For now, Clinton seems unbeatable, regardless of what the FBI, polls or rumors suggest. She is the better candidate on paper, she handles herself like a President would and she's got Bill Clinton in her corner. Something tells me loads of U.S. citizens might vote for her literally just because of his face.
Why Donald Trump Will Win
The Donald is nothing if not extremely confident and proud and egotistical and…ugh. Call him what you want, but Donald Trump has pulled ahead (*gasp*). At least, that's what the latest poll results showed and it had everything to do with the FBI announcing they were again looking into how much of a liar Hillary Clinton is.
Hillary Clinton's email cover-up is undoubtedly the big ticket for The Donald, as it had created small amounts of doubt earlier in this race, but the FBI is swooping in just in time to give Trump a fighter's chance in this race.
In addition, there are still a lot of people in 'Merica who put the flag and everything it stands for first. Trump may not always say the right thing or necessarily be fit for the job, but he does have a very powerful message that emphasizes taking back control of our nation, working hard, no longer being bullied and protecting our own.
That all can come off as illogical, and depending on what part we hone in on, even racist, reckless or cruel. That being said, the core theme Trump has going really isn't bad, and if he suddenly turned into a cool-headed person who didn't call people names and advocate violence and bombing the crap out of everyone, he'd probably make a pretty sweet Prez.
We're not entirely sure Trump being President would end well, but we do know that at +175 odds, he just became viable in the political betting world. And hey, if the next four years is going to send us all into hell in a handbasket, we might as well make some fat cash first, right?
Other Presidential Bets
Don't want to throw caution to the wind by betting on Trump and don't love the odds built into betting on Hillary? I feel ya, bruh.
You can also bet on the percentage ranges the top two candidates might get:
Donald Trump Vote %
Over 50% +275
47-49% +275
44-46.9% +190
41-43.9% +350
38-40.9% +1200
Under 37.99% +3300
Unless the recent polls keep trending the other way somehow, there is no way Trump is getting over 50% of the vote and it's quite likely he isn't getting in the high 40's, either. These bets don't have a ton of spice to them, either, so we'd really only start getting serious at the 38-40 range. Given the third party effect, that seems like a realistic possible spot for him and it could win you some serious coin.
Hillary Clinton Vote %
Over 53% +650
50-52% +275
47-49.9% +175
44-46.9% +375
41-43.9% +900
Under 40.9% +800
The better upside is not obvious here, as Clinton is the favorite but getting 50+ of the total vote might be tough. We'd probably go with a bet at 44% or 47%, but it should be noted that betting on percentages either way feels pretty risky.
2016 Presidential Election Prediction
This is the best/worst Presidential Election we've ever seen, hands down. There have been good ones, but this one definitely takes the cake.
It's weird, too, because part of us for sure always wanted a candid/honest/blunt/strong candidate to step up, bite the bullet and stand up for what is right in this country. Unfortunately, that's kind of been what Trump has offered us, but it's also come with a mixture of negative adjectives we just don't have the time or patience to dive into.
The point? Trump can't win this. He just can't. Not just because the system is probably rigged or because he's kind of the worst, but also because as bad as she might be, Clinton is effortlessly miles ahead of him when it comes to political tact.
Trump could make for a fun bet in the event the world shifts off its axis and he gets handed the job, but he's not the logical pick.
If you're going to bet on this election, bet on Hillary Clinton and bet hard.