Hide Bonus Offers
| | | | | |
| --- | --- | --- | --- | --- |
| #1 | Bovada Sports | 50% Up To $250 | Visit Site | Bovada Sports |
| #2 | BetUS | 125% Up To $2,500 | Visit Site | BetUS |
| #3 | MyBookie | 100% Up To $1,000 | Visit Site | MyBookie |
| #4 | Everygame | 100% Up To $500 | Visit Site | Everygame |
| #5 | BetOnline Sports | 60% Up To $1,000 | Visit Site | BetOnline Sports |
2016 NFL Predictions: 6 Teams Not Getting Enough Respect From Vegas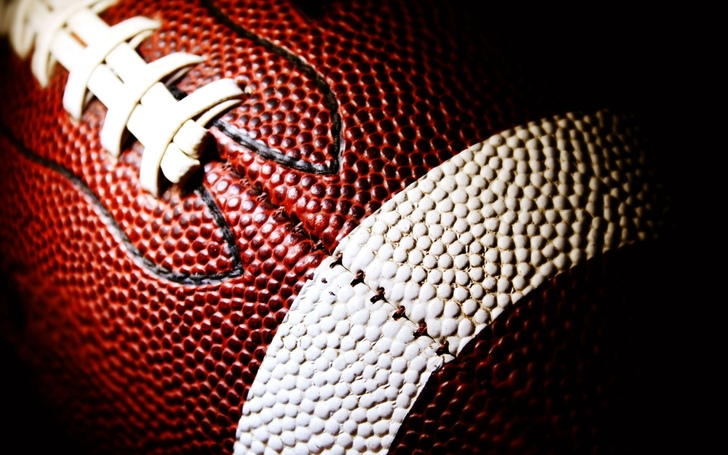 The NFL winds are constantly changing. A big injury or suspension can drop a title contender to its knees, while a huge trade, signing or draft choice can instill realistic optimism for even the lowest of franchises.
The would-be contenders seem to rotate on a yearly basis, too. Just last season the Indianapolis Colts and Dallas Cowboys were considered to be among the league's elite, while the Denver Broncos (last year's champions) and the Carolina Panthers (runner-up) weren't seriously considered to make a run for the Lombardi Trophy by many of the top media pundits.
Respect was misplaced and early on we could see the Colts and Cowboys weren't long for the 2016 season, while the Panthers and Broncos both started 6-0 and really never looked back from there.
Suffice to say, everything isn't always what the media makes it out to be, and the initial Super Bowl odds we see in the summer don't tell us the whole story.
Given the constant fluidity of today's NFL, it's only fair to wonder who Vegas is short-changing or over-hyping ahead of the 2016 season. We see several teams that aren't being given much of a chance to make a deep run this year, and perhaps they should be. Here are six teams that may not be getting the respect they deserve from the oddsmakers, per Bovada's Super Bowl 51 odds:
Arizona Cardinals (+1200)
There's no denying the Arizona Cardinals are legit Super Bowl contenders, as they were one of the most balanced teams in the league last year en route to an NFC Championship game appearance.
The Cardinals did face plant in that game with a trip to the Super Bowl on the line, but they are expected to be better than ever with running back David Johnson taking over the offensive backfield and stud pass rusher Chandler Jones coming over from New England (via trade) to give an already good defense a huge boost.
On paper, Arizona could easily present an argument for the top NFC threat, yet they don't even sport better Super Bowl odds than the Seattle Seahawks, who reside in their own division. Arizona is even listed behind a team they beat in the playoffs last year (Packers) and a Pittsburgh Steelers team that will be without deep threat Martavis Bryant (suspension) for the entire 2016 campaign.
Vegas still clearly likes Arizona as a viable contender, but there's little doubt they should have slightly better odds to win Super Bowl 51 than they currently do.
Denver Broncos (+1800)
It's never easy to repeat as Super Bowl champion, but as Walter White often said to Jesse Pinkman – what's changed?
True, the Broncos don't seem to have a clear answer under center, but Peyton Manning was a shell of his former self and Brock Osweiler was erratic at best, yet Denver just won an NFL title.
Their elite defense – which roped Von Miller back in this summer – is still there, and there is no sound logic to suggest a steep drop off. The pieces to help formulate a helpful offense are there, too, with C.J. Anderson leading a healthy and talented stable of running backs and Demaryius Thomas and Emmanuel Sanders giving Mark Sanchez (or whoever else is under center) high level options in the passing game.
It's certainly tough to back Sanchez, an unknown like Trevor Siemian or a rookie passer like Paxton Lynch, but given Denver's coaching, defense and supporting offensive cast, it's also tough to bet against this unit.
Denver seems somewhat appropriately graded here when it comes to their 2016 Super Bowl odds, but it still feels like they're being disrespected a bit. The fact that the Minnesota Vikings have better odds and the Dallas Cowboys have the same odds may be all the evidence we need.
Cincinnati Bengals (+1800)
The AFC isn't as strong as it once was, at least not if we're looking for sure-fire title threats. That's one big reason why we need to take the Bengals – who were off to a smashing start before losing Andy Dalton to injury last year – more seriously.
Dalton was on a serious MVP-type role, and while we can't discount the loss of offensive coordinator Hue Jackson or wide receivers Mohamed Sanu and Marvin Jones, his evolution could very well be permanent. Throw in a strong running game and a balanced defense behind Dalton, and the Bengals may have their first real shot at a Super Bowl since the 1980s.
It's not easy to have a ton of faith in the Bengals given their history, but they're given worse odds than teams they were better than in 2015, or teams that seem destined to regress. It's arguable they deserve better than that.
New York Jets (+5000)
New York is the first real shocker here, as they finished 10-6 and nearly made the playoffs last year, yet come into 2016 with the 19th best odds to win this year's Super Bowl.
With Ryan Fitzpatrick back in the saddle, star running back Matt Forte boosting the offense and Todd Bowles running a talented and aggressive defense, the Jets are very much a team to consider for a deep post-season run.
Gang Green was already closing in on a wild card spot last year and gave the mighty Patriots two very tough games last year. With Fitzmagic in tow, the Jets could brush off the rust and take advantage of Tom Brady's early-season 4-game ban.
Even if you don't buy the Jets as legit title contenders, it's at least easy to note the lack of respect. Teams like the Redskins, Jaguars, Giants and Raiders (to name a few) are tough sells as "better" squads.
New Orleans Saints (+6600)
Sean Payton and Drew Brees have won a title together and while it's been a bumpy ride for the Saints the past few years, they still wield one of the best offenses in the league most weeks.
New Orleans might not be a true title contender until they prove they can defend and win on the road, but we know Drew Brees can still sling it and when healthy, Mark Ingram balances out a very good Saints offense. The Saints are mediocre at their worst and potentially a dangerous out at home in the playoffs at their best.
Given their ridiculous +6600 odds, they could make for one of the funnest bets to go the distance in 2016. Even if you don't like them as true Super Bowl contenders, it's difficult to like the Bears, Falcons, Redskins and Jaguars a whole lot more – and all of those teams sport better Super Bowl odds at the moment.
Buffalo Bills (+6600)
The biggest slap in the face this year when it comes to Super Bowl 51 odds may be handed to the Bills, who are lumped in with the Saints and six other teams in that +6600 odds range.
Buffalo could easily wind up being the best of that bunch and far better, as Rex Ryan should have his defense playing at a much higher level going into his second season at the helm. The Bills possess major upside offensively, too, with Tyrod Taylor only getting more comfortable as one of the top dual threats in the league, while Sammy Watkins and LeSean McCoy give Buffalo home run threats that every opposing defense will need to account for.
Ryan hasn't really taken his teams anywhere in the last few years, but he got the Jets to two AFC title games early in his head coaching career, and for the most part has run high end defense. If the Bills can rise up defensively and Taylor can be the quarterback Ryan has forever been stuck searching for, it's very possible Buffalo could end their long playoff drought. And maybe, just maybe, they could shoot for their fifth Super Bowl appearance.