2016 March Madness: Second Round Preview and Picks For Day One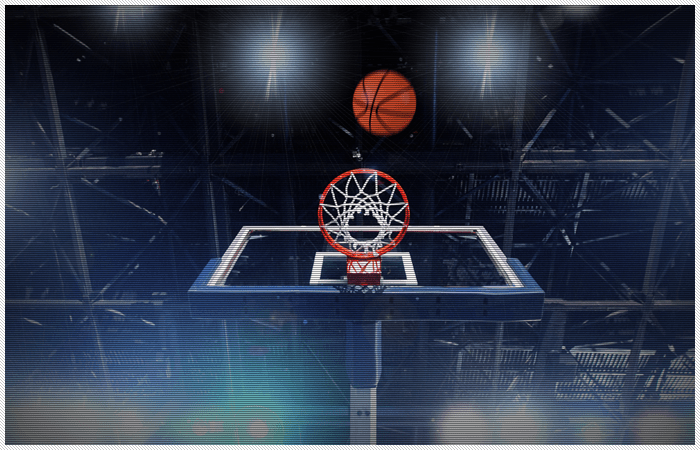 The first round of the 2016 NCAA March Madness tournament did not disappoint, as we got an overtime thriller out of Purdue and Arkansas-Little Rock, a massive upset with Middle Tennessee beating Michigan State and an insane buzzer-beater from Northern Iowa.
We still don't have a #1 seed taking a fall, but round one did not leave us wanting for more. Luckily we still get more anyways, as Saturday and Sunday offer up two more glorious runs of college basketball action as 32 teams look to punch their ticket for the Sweet 16.
Let's take a look at each pairing and see what upsets could go down this round on the first day:
Round of 32 – Day One (Saturday, March 19th)
East Region
Indiana (5) vs. Kentucky (4)
This is the game college basketball wanted, as we get an epic battle between John Calipari and Tom Crean, not to mention two huge schools in Indiana and Kentucky. The Wildcats had little trouble in round one, but against the Hoosiers they'll be tasked with slowing down an extremely potent offense.
The best part of this is the long-standing rivalry, yet we haven't seen these two teams clash since 2012. It's been far too long, to be sure, but it's only fitting that a life in March Madness hangs in the balance.
Both teams can score the ball, but on the surface Kentucky is still more talented and offers better defensive potential. This is certainly a spot where we could waive goodbye to the Wildcats, but after dominating Stony Brook in round one, they seem to be getting their swagger back. If true, that's bad news for the Hoosiers.
Pick: Kentucky 81, Indiana 77
Providence (9) vs. North Carolina (1)
This might be the only game on Saturday that feels already decided, as North Carolina was sluggish out of the gates in round one, but finished with a fiery display that should have every team scared going forward
Providence won't be any different, as the Friars barely got past a very pedestrian USC team and lost to the Tar Heels recently in the ACC tourney. They do have some solid NBA talent on their roster and there is no doubt they'll want to take down their ACC rival, but it's just simply not in the cards. Brice Johnson is too dominant down low on both ends and North Carolina's depth should win out in the end.
Pick: North Carolina 91, Providence 77
West Region
Yale (12) vs. Duke (4)
Yale was already an awesome story after cracking the NCAA tourney for the first time since 1962, and now they have the hearts of college basketball fans everywhere by staging a massive upset and actually advancing to the round of 32. The big question is – are they satisfied?
While Yale's potential is key here, the bigger question is if Duke is going to run out of gas. There aren't many more potent offensive duos than Grayson Allen and Brandon Ingram in this tournament, but the two were pushed to the brink in round one and needed all of their 90 points simply to get past UNC-Wilmington. If their depth and defense show up this glaringly again, they could be prime for the upset. That being said, all magical rides do end sometime, and Duke is probably too experienced to drop out this quickly. I feel if an early exit were coming for the Blue Devils, we would have already seen it on Thursday.
Pick: Duke 79, Yale 76
Midwest Region
Arkansas-Little Rock (12) vs. Iowa State (4)
Even though we called ALR upsetting the Boilermakers, we still didn't really believe it. That game was won on pure will and defensive annoyance, as Arkansas-Little Rock was completely toast late before turning on the jets (and the press) and winning in overtime.
If the Trojans are to extend the magic into the Sweet 16, they can't afford to dig themselves another hole. It's true that they've made a living by doing exactly that, but in March Madness, it's not a habit very conducive to winning. Iowa State is simply too deadly of an offense to allow that and I think they have more of a killer instinct that Purdue exhibited in round one, so they should prevail.
Pick: Iowa State 76, Arkansas-Little Rock 69
Butler (9) vs. Virginia (1)
If there is one #1 seed that could go down this weekend, I tend to think it would be Virginia, who boast a suffocating defense but don't always bring an elite offense to the table. That certainly wasn't the case in round one, where their defense and offense both showed up in a blowout over Hampton. That was versus a 16-seed team, though. Can the Cavaliers repeat that balanced play against a grittier Butler squad?
It's a valid question, especially if Kellen Dunham is pouring in baskets like he did in round one. Butler is no longer coached by Brad Stevens, but they have a style of play perfect for this tournament and they still have a history of winning games they probably shouldn't. They're a perfect mismatch for Virginia's elite defense, too, as that defense's one main weakness is outside shooting. If Butler can stay hot, I think they could be our biggest upset of the weekend.
Pick: Butler 70, Virginia 66
Gonzaga (11) vs. Utah (3)
See ya, Pac-12. Utah is the only remaining team in the tourney from what looked to be an impressive conference, and on Saturday they'll have to defend their right to be here against a very good and experience Zags squad.
Mark Few leads a very balanced Gonzaga team that can kill you offensively, led by Domantas Sabonis down low and Kyle Wiltjer on the outside. If those two are feeling it, Gonzaga will be extremely tough to slow down. Utah, meanwhile, is basically Jakob Poeltl or bust. If Sabonis can hold his own down low, I smell an upset brewing.
Pick: Gonzaga 79, Utah 76
South Region
UConn (9) vs. Kansas (1)
It's crazy, but we need to take it seriously: the Huskies are 7-0 in the NCAA tournament with Kevin Ollie running the show. Perfection like that surely can't last forever, but UConn has to be considered a very dangerous threat to the top team in the bracket going into Saturday.
As dangerous as UConn might be, I still don't think they're much of a match for Kansas. The Jayhawks have been prone to tourney lapses in the past, but this is far and away the top overall team in March Madness – especially with Michigan State bowing out on Friday. Kansas has the coaching, offense and defense to go the distance and also comes in red hot with 15 straight wins. If UConn somehow gets the win, color the entire nation shocked.
Pick: Kansas 78, UConn 66
Wichita State (11) vs. Miami (3)
Wichita State helped extend a six-year run in which a First Four team has advanced to round two, but with a fairly dominant win over a very good Arizona team, they may have the makings of a deep-runner. Fred VanVleet and Ron Baker are at the core of a solid offensive team that can really batten down the hatches defensively, but will the Shockers be able to stifle a Hurricanes offense that can blow up from outside?
Experience could be the kicker here, as the Shockers have been battle tested and just a few years ago made it all the way to the Final Four. Miami probably has more pure talent on their roster and is the higher seed for a reason, but something feels magical about the Shockers again.
Pick: Wichita State 74, Miami 70