2016 College Football Playoff Odds: Which Team is the Best Bet to Win it All?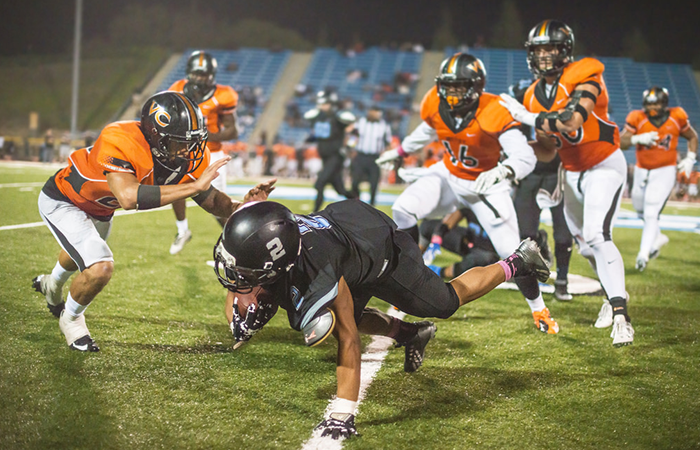 College football is back upon us, which means it's time to consider the latest 2016 NCAA Football odds and ponder which four teams will make this year's College Football Playoff and who will inevitably be crowned the national champion.
This season marks the third year of the College Football Playoff, with Ohio State winning the inaugural tournament back in 2014 and Nick Saban's Alabama Crimson Tide taking it all in 2015.
College Football Championship Odds
Alabama is expected to be right back in the thick of things again in 2016, too, as the Crimson Tide lead the way in terms of NCAA Football odds for this year. Let's take a look at the college football national championship odds for the top teams, per Bovada:
Alabama +600
LSU +700
Clemson +850
Ohio State +900
Michigan +900
Florida State +1000
Tennessee +1200
Oklahoma +1600
Notre Dame +2000
Stanford +2500
Georgia +3300
USC +3300
Oregon +3300
Mississippi +4000
TCU +4000
Washington +4000
Florida +4000
Baylor +5000
Michigan State +5000
UCLA +5000
Auburn +5000
Oklahoma State +6600
Houston +6600
Louisville +6600
Iowa +6600
Texas A&M +6600
Texas +6600
North Carolina +10000
Utah +10000
Arkansas +10000
Wisconsin +10000
Miami U. +10000
Nebraska +15000
Boise State +15000
Arizona State +20000
Washington State +20000
West Virginia +20000
BYU +25000
Maryland +25000
Virginia Tech +30000
Arizona +30000
Mississippi State +30000
Penn State +30000
Northwestern +50000
Missouri +50000
South Carolina +50000
California +50000
Georgia Tech +50000
North Carolina State +50000
Iowa State +50000
Pittsburgh +50000
Texas Tech +50000
That's quite the long list, Bovada. And we thank you. While there are a ton of teams with interesting odds to pick from here, realistic bets are probably going to want to focus on the top half of the college football odds spectrum. At least, that's what logic tells us.
Experts, Shmexperts
Logic didn't tell us a whole lot that ended up being true in 2015, and most of the so-called college football experts found out the hard, embarrassing way.
There is an interesting article that showcases just how bad the media pundits had it a year ago, with the most interesting information below:
NCAA.com Staff got 3 of 28 possible picks correct.
A list of media experts got 6 of 32 right.
Only one writer predicted even 2 of the 4 final teams.
There you have it, even the top college football writers and experts had last year nailed down and the volatility of the CFB scene makes 2016 just as tricky. There are numerous story-lines to consider, too, from the Crimson Tide repeating to Jim Harbaugh finally getting his Michigan Wolverines over the hump.
Let's first take a look at some of the top sleepers and most fun bets before narrowing things down and making our final 2016 College Football Playoff predictions.
Top Favorites & Sleepers
A good way to assess any team's chances of making it all the way to the 2016 College Football Playoff is gauging where they stand inside their own conference. Looking at the top power conferences is, directly related to that, also a very good practice.
With this, we can look at the SEC, Big 10, Big 12, Pac-10 and ACC for the most part.
ACC
In the ACC we've got quality sleepers in North Carolina, Pittsburgh, Virginia Tech and Miami. All of those teams could make some serious noise this year, but the odds favor Clemson and Florida State the best.
The Seminoles are understandably regarded as the top team in the conference, which is why they have strong odds to be one of the final four teams in 2016.
Big 12
The Big 12 is stacked with top shelf talent, as Oklahoma figures to finish first, but the likes of TCU, Baylor, and Oklahoma State look like very real threats.
Barring something crazy, however, the Sooners look like the logical pick to win the Big 12 and vie for a final four spot.
Big 10
Ohio State leads the way here after missing out on the playoff in 2015. They've regrouped and with Urban Meyer leading the way, are naturally a top contender to storm back and chase down their second national title in three years.
The Buckeyes probably won't go through the Big 10 unchallenged, of course, as this is one of the more balanced (and deeper) conferences in the nation. Michigan and Michigan State will both likely vie for the top spot and any of these three teams could emerge as the best Big 10 team and a title threat. Michigan State even reached the College Football Playoff last year and Michigan seems close to rising to an elite level in 2016.
Iowa, Wisconsin and Penn State are a few interesting Big 10 sleepers to keep an eye on, but it's tough to buy into any of them taking out the Buckeyes, Spartans and Wolverines. Nebraska should also be good in 2016 and could give Iowa and Wisconsin a run for their money in the West side of the Big 10.
Pac-12
Washington is expected to be one of the better teams in the nation this year, as they look to build off of solid momentum stemming from six straight seasons with bowl game appearances. They even won their bowl game last year and head coach Chris Peterson may have his best team yet. It could be tough for them to live up to the insane hype, however.
The Huskies will certainly be feeling the heat, both from the media and their competition inside the Pac-10. Stanford remains one of the top teams in the country thanks to explosive do-it-all man, Christian McCaffrey. He could be even better this year as he chases a Heisman Trophy.
Oregon, Washington State, California, UCLA, Utah and South Carolina could be some interesting sleepers, but odds are the top team in the Pac-12 is going to be Stanford. The other teams brought in some strong talent this offseason, but they also lost a ton of experienced players.
SEC
The SEC continues to be arguably the best, most complete college football conference around, as they're pushing an impressive six teams into the preseason college football rankings, per the AP Top 25.
Leading the way, of course, are the Crimson Tide, who have now secured four of the last seven college football titles. That's pretty good work, and they look set up to give it a go in 2016.
Alabama isn't the beginning and end (we don't think) in the SEC, though. This conference is stacked on both sides, with teams like Georgia, Florida, Tennessee, LSU and even Ole Miss potentially being in the mix for a conference title. Depending on how they fare, it's conceivable that any of those teams could make their way into this year's CFP, as well.
Fun Bets
Outside of the elite teams or the sleeper teams everyone already thinks will enjoy a successful 2016 campaign, there are a few teams that might be fun to toss a random bet on:
Stanford
Tennessee
TCU
Baylor
Florida
Iowa
Oregon
Boise State
Wisconsin
Auburn
Texas
If we're all being honest, the only teams that have even remotely realistic chances of actually getting to this year's College Football Playoff are Stanford, Tennessee, Florida and maybe Oregon if they really crush expectations.
Wisconsin and Boise State are tantalizing bets, however, as they offer +10000 and +15000 odds respectively and always churn out strong seasons.
College Football Playoff Prediction
Remember when we pointed to the experts not knowing what they're talking about earlier in this post? Yeah, we might not, either. But that's the point. Given the fluidity and volatility of most of college football, merely looking at the odds, rosters, records, stats – you name it – isn't going to tell you the complete story.
However, talent speaks for itself and the four teams we like the most going into 2016 are Alabama, Clemson, Michigan and Florida State. The Buckeyes are a very close fifth team and we aren't ignoring Independent teams like Notre Dame.
Ultimately, we think Jim Harbaugh will finally at least get the Wolverines to the promised land, Clemson will come back with unfinished business and Florida State looks ready to vie for a title again for the first time since Jameis Winston left.
2016 College Playoff Teams
Michigan Wolverines
Clemson Tigers
Florida State Seminoles
Alabama Crimson Tide
That being said, we'd be surprised if Alabama didn't win again. They were without a doubt the best team in college football a year ago and it doesn't feel like a whole lot has changed.

Our Pick
Finals: Michigan VS Alabama
Winner: Alabama
Our perfect title game would be Michigan versus Alabama, and as much as we'd love Big Blue to get it done, we just think taking down a dynasty is really tough in college football. Nick Saban's crew should get yet another national title in 2016 and we'll all be left crying with a bag of Ruffles in our lap.
><
September
Casino of the Month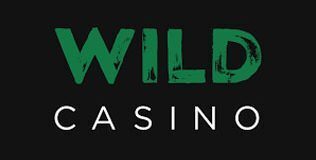 Welcome Bonus
250% up to $5,000