Hide Bonus Offers
| | | | | |
| --- | --- | --- | --- | --- |
| #1 | Bovada Sports | 50% Up To $250 | Visit Site | Bovada Sports |
| #2 | BetUS | 125% Up To $2,500 | Visit Site | BetUS |
| #3 | MyBookie | 100% Up To $1,000 | Visit Site | MyBookie |
| #4 | Everygame | 100% Up To $500 | Visit Site | Everygame |
| #5 | BetOnline Sports | 60% Up To $1,000 | Visit Site | BetOnline Sports |
Black Mirror and 13 TV Shows On Netflix You Need to Binge Watch Right Now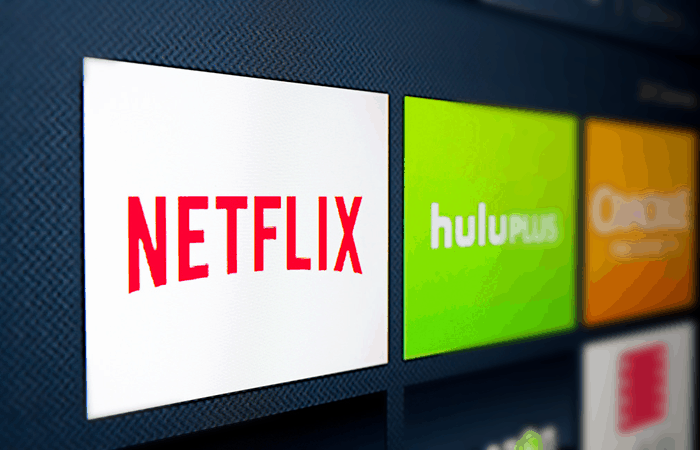 Black Mirror season 3 has arrived on Netflix, giving fans and new series watches another batch of twisted, yet fresh stories involving technology, society and perspective.
The third installment in the dark anthology series features an impressive six episodes, following two critically acclaimed seasons of three episodes, a piece.
While Black Mirror already enjoyed two successful runs, the return of season three has everyone clamoring, dubbing the cult hit a modern day Twilight Zone.
Each episode needs to be seen to be believed, and while the show creators don't necessarily feel the weight of their well-crafted stories should be taken in during one night-long couch sitting, Black Mirror season three (as well as the first two seasons) quickly has become a hot topic for a nation searching for that next "must-watch" television series.
The beauty of the "watch it all now" era launches Black Mirror into the weekend as a scorching hot trend, much like recent Netflix hit, Stranger Things. Despite this not necessarily being a series that you need to binge watch, Black Mirror season 3 is certainly binge-worthy and has people talking.
With Black Mirror's rise, it got us to thinking about the other amazing TV shows that demand some watching – and more specifically, need to be binged. We compiled a list of the many shows we personally have watched and feel live up to the "must-see" hype.
Please Note:
Our criteria to help narrow down this list was finding binge-worthy shows that truly grab you early and don't let go. To narrow it down, we avoided comedies and run of the mill series. The shows on this list are very likely to become instant hits, depending on your taste. Enjoy.
Weeds (2005-2012)
Join Mary-Louise Parker and her zany family on a wild ride in Weeds, where a widowed mother of two Nancy struggles to maneuver her way through the marijuana drug trade. Nancy Botwin finds herself in increasingly more trouble and tougher spots as Weeds unfolds, but for the majority of the series, you just can't quit her or the mischief she and her family find themselves in.
Weeds starts off promising and provides numerous characters, comic relief and challenging situations that keep you on the edge of your seat, but does get a little bigger than itself in the later seasons. Still, it will suck you in from the very first episode, and even with the trying final two seasons, you'll need to finish the ride to fully digest the story and its characters.
The Killing (2011-2014)
Talk about a show that grabs hold of you and (for the most part) never lets go. The Killing, which made stars out of Joel Kinnaman and Mireille Enos, follows two detectives as they try to solve a mysterious murder of a local teenager.
It's a simple enough case at first glance – one that should be open and shut for the (very) soon to be retired Sarah Linden, but every turn provides another lie, another hiccup or added complication. Former drug addict and fellow detective Stephen Holder (Kinnaman) provides comic relief and necessary emotional balances the two work together to inch closer to the truth.
The Killing provides the viewer with a complex case, a laundry list of "I guarantee that person is the killer" moments and an impossible-to-predict twist that makes it legendary despite wrapping up just two years ago. The Killing did fend off cancellation twice and ends rather lazily, but the first two seasons are it's bread and butter and demand you nestle into your couch and give in.
Orange is the New Black (2013-Present)
Based loosely on actual events, we follow Piper Chapman (Taylor Schilling) through regular life that slowly transitions into her scheduled one-year stay in a women's prison. Chapman transitions from taking it all in stride, to bearing scared out of her mind and not fully understanding how to survive in her new world.
If only it were as easy as merely "doing time", however. Chapman deals with numerous obstacles throughout her time in prison, while the show does an excellent job of detaching you from solely caring about Piper and dipping your toe in other layered characters throughout the series.
Orange is the New Black certainly doesn't glorify crime or imprisonment, but it sure does portray it in interesting fashion.
Daredevil (2015-Present)
You don't need to be a fan of the Daredevil comics to appreciate this raw interpretation of the blind superhero with enhanced sense, but it helps. In Daredevil, you follow attorney Matthew Murdock as he attempts to clean up the streets, both at a desk and also at night as a masked vigilante.
The beauty of Daredevil is it actually does a stellar job of telling both sides of the vigilante narrative, while also making the lead character flawed and ultimately, quite human. The fight choreography is also top notch (seriously, A+ movie quality stuff here, folks) and spot on character portrayals of Wilson Fisk and The Punisher will please even the non-comic followers.
The Daredevil series is so good, Netflix gave into pressure to kick start spin off series for other characters in the Hell's Kitchen realm. Luke Cage and Jessica Jones are also worthy of binging on Netflix, but narrowly missed on making our final cut.
House of Cards (2013-Present)
Ever wondered just what went on in a corrupt politician's mind and how far they'd go to achieve the highest level of success? Wonder no more, as House of Cards walks us through the life of Frank Underwood (Kevin Spacey), a rather evil congressman who knows no boundaries when it comes to climbing the political ladder.
Spacey shines in a role he was born for, as on screen wife Robin Wright nails her role as the sidekick who should not be underestimated. House of Cards does slow down a bit in season two, but the break neck speed and evolution of the plot and characters in season one and three make up for any momentary lulls.
Bloodline (2015-2017)
Bloodline sadly is schedule to meet its demise with one final season likely to hit Netflix next year, as the show has become too costly to keep producing.
Still, the impending doom for Bloodline doesn't take away from it's tense story, gritty characters and the savage line that is drawn in the sand between loved ones.
Kyle Chandler heads this family drama about a returned black sheep son that doesn't fit with the family's image or plans. Bloodline wastes no time sucking you in immediately in episode one, and from then on things just spiral out of control.
Dexter (2006-2013)
There has actually been talk about Dexter returning to the small screen (we don't want to give anything away), but that doesn't hurt what is already there for everyone to see.
Streaming now on Netflix, you can go back and marvel at Michael C. Hall's haunting run as a blood splatter analyst who moonlights as a serial killer at night. Hall portrays the title character, Dexter, a man who was "born in blood" as a child and never found a way to resist his desire to kill.
Dexter struggles with his "dark passenger" throughout the series, attempting to excuse his addiction by targeting victims that "deserve" his knife. Even though siding with (much less rooting for) a serial killer as deranged as Dexter is sounds perverse, you can't help but hope he figures it all out.
Like many series that arguably last slightly longer than they should have, Dexter stumbles to the finish line in a regrettable final season, but still delivers strong characters and terrifying moments you can't pass up.
LOST (2004-2010)
If you want a show that appears totally normal and has people in awful (yet still fairly normal) circumstances, but then turns your entire world upside down with all kinds of craziness, Lost is definitely for you. This is the type of show that fansites are made for, that you go to forums to uncover "easter eggs" for and constantly think about after the season (and series) finale.
This is a very unique show, as it introduces you to a litany of very well-crafted characters to a seemingly normal plane crash on a deserted island. From there we come to learn all kinds of horrors, as our survivors band together to not so much just get off the island, but live through everything they encounter on it.
There is masterful character development, brilliant storytelling and twist after twist in easily one of the better shows we've seen in quite some time. Lost does "lose" you at times in the final seasons, but the layered characters and constant guessing game journey you're on makes it all worth it.
Stranger Things (2016-Present)
When things go bump in the night collides with 1980's nostalgia in this instant classic, where a group of pre-teens stumble onto a government experiment gone horribly wrong.
Winona Ryder is surprisingly convincing (and actually riveting) as a tortured mother, David Harbour impresses as Sheriff Jim Hopper and an eclectic cast of kids wise beyond their years pulls together a supernatural story of friendship and the horrors beyond our world.
In an effort to not give too much away, we'll stop there. This show has everything, though. There are tight bonds, raw emotion, legit mystery, and a diverse presentation of science fiction that going in, you probably simply won't expect.
True Detective (Season 1 – 2014)
True Detective: Season 2 honestly got a really bad reputation despite being a fairly decent show. The reason? It failed to live up to the first season, which was really just a work of art.
While season two got too busy and seemed to be trying way too hard to make you care, our desire to latch onto well-molded characters and a haunting case for two devote detectives in season one was in a word, effortless.
Woody Harrelson and Matthew McConaughey brought us very different characters with a drunken family man (Harrelson's Marty Hart) and an existential and hopeless Rust Cohle (McConaughey). Cohle is without a doubt the driving force behind True Detective: Season 1, which details a horrific ritual killing that the two detectives were never able to solve.
Years later we're reintroduced to Cohle, who remained consumed with the case that got away and the two detectives (that ultimately hate each other, by the way) team up to figure it out, once and for all.
This one-season look at "true" detectives cracks doors open to worlds you don't want to believe exist, while at the same time shining a light on the good that still remains in the world. From start to finish, True Detective: Season One will keep you guessing (and engaged) in what is a borderline flawless stand alone season.
The Walking Dead (2010-Present)
The comic book hit series made it's way to the small screen back in 2010, and the rest is history. Comic fans, zombie fans and fans of simply good television stand by The Walking Dead, which has done a rare thing in TV: erased boundaries to give fans a show truly everyone can latch onto.
Follow former Sheriff Rick Grimes (Andrew Lincoln), who wakes up to a world overrun by a virus that has left him for dead. From there, he searches for his family and normalcy, all the while he and the characters he encounters collectively just try to survive.
The Walking Dead is harsh, soft, violent, poetic, gory and emotional. It's the classic mixed bag that combines layered storylines, intense twists, impressive action scenes and best of all, immense depth in its characters.
A truly great show makes you either care about the story or the characters, but The Walking Dead does both.
Breaking Bad (2008-2013)
Bryan Cranston nails one of the best television roles of all-time, as he portrays the insufferable Walter White, a brilliant chemist who is wasting away as a science teacher and finds out he has cancer. With his life flashing before his eyes and his family sure to experience financial ruin, White does what any rational man would do: he dives into the meth trade.
Walter White teams up with former student Jesse Pinkman (Aaron Paul) and proceeds on a disastrous path to which it feels there is no return from. Just how bad it gets and how far Walter White goes, of course, is for you to find out.
Breaking Bad looks normal and possibly even bland on the surface, but the storytelling is about as creative as it gets, while few shows can touch the superb acting handed out by Cranston, Paul and the many interesting characters creator Vince Gilligan offers his stage to.
Game of Thrones (2011-Present)
Welcome to Westeros, where the noble die and the wicked reign. Here, the "game" is forever being spun, with the nastiest and most creative minds typically coming out on top.
George R. R. Martin's books give way to a world of fantasy, one where dragons, warriors and immortal beings battle for complete power. There isn't much point in detailing the raw acting performances or many twists, as once knee-deep in the Game of Thrones, you'll see firsthand that as good as the actors are, every participant is an expendable pawn and as good as the stories are, the next to come is even better.
Prepare for twists, and brace for horror.
Game of Thrones is a wickedly entertaining world that some may shy away from because of it's "fantasy" genre, but this show knows no bounds. Come for the acting and storytelling and enjoy the wit, drama and action. The fantasy aspect is absolutely prevalent, but much like the zombies and gore in The Walking Dead or the meth-making in Breaking Bad, it's just a piece to one magnificent puzzle. And trust us; this is a puzzle you're going to want to try to solve.