12 Jockeys Likely to Ride in the 2020 Kentucky Derby

Nearly 100 jockeys have ridden in this season's Road to the Kentucky Derby prep races, with most, of course, following the other jockeys across the finish line. But among this group of world-class jockeys are at least a dozen we can expect to see aboard one of the 18 American horses in the 2020 Kentucky Derby come September.
Jockeys often get short shrift in the PR department. Even the winners of marquee prep races like the Louisiana and Florida Derbies aren't often remembered by most race fans. And yet, their experience, their training, their skill—even their height and weight—all affect the final results of each and every horse race.
The leading jockeys emerging during this year's Road to the Kentucky Derby are a mixed bag of longtime veterans and young guns already listed among the all-stars of jockey history. They all have one thing in common—they have succeeded throughout careers (long and short as those they may be). But while some have ridden the same winning horse throughout this year's Road to the Kentucky Derby prep races, many have ridden several. And it is often just as much the jockey's will to succeed as it is the bloodline and heart of the thoroughbred beneath him that makes the difference.
Here, in alphabetical order, are the Kentucky Derby jockeys likely to ride in the 2020 race. By the way, while height remains stable for most of a jockey's life, weight (when available) is approximate and is generally based on the lowest weight reported during the past year.
Junior Alvarado
Birthdate: May 20, 1986
Birthplace: Barquisimeto, Venezuela
Height: 5 feet, 6 inches
Weight: 113 pounds
According to Equibase, which catalogs an exhaustive array of statistics of virtually everything you can count or measure in thoroughbred racing, Junior Alvarado starts on average 800 races a year—and finishes in the money in 52% of those races. He has ridden in a number of Triple Crown races, including the Kentucky Derby in 2016 and in 2018 and in the Preakness Stakes in 2012. This year, Alvarado has had two scoring rides aboard Modernist (#4 in Road points) and one aboard Untitled (#21).
Javier Castellano
Birthdate: October 23, 1977
Birthplace: Maracaibo, Venezuela
Height: 5 feet, 1 inch
Weight: 110 pounds
One of the top three jockeys in the world in terms of earnings, Castellano was taken out of competition temporarily in late March. But that two-week quarantine probably won't keep him from the Kentucky Derby in September. Castellano has ridden Farmington Road (#47 Road points) and Gouverneur Morris (#24). In seven of Castellano's nine Road races this season, he has put points on the board.
It is still likely that if he returns to riding, the handful of races that have been postponed still offer him the opportunity to add a Kentucky Derby-assuring win to his record this year.
Manuel Franco
Birthdate: December 19, 1994
Birthplace: Carolina, Puerto Rico
Height: 5 feet, 1 inch
Weight: 112 pounds
Equibase ranks Manuel Franco Number 4 in the US for race earnings this year, and he's claimed an impressive 55% in finishes in the top three this year. The youngest jockey on our "likely" list, Franco has already booked four scoring rides aboard Tiz the Law, the current Road leader with 122 points.
Florent Geroux
Birthdate: July 16, 1986
Birthplace: Argentan, France
Height: Unavailable
Weight: Unavailable
Equibase's Number 2 earner this year, Florent Geroux has ridden the most top ten points earners this season, including two rides aboard Wells Bayou, the current second-place holder in the 2020 Road to the Kentucky Derby. Geroux has also spent some quality time aboard Ete Indien (#3 in Road points), Mr. Monomoy (#6), and Authentic (#5).
Julien R. Leparoux
Birthdate: July 15, 1983
Birthplace: Senlis, Oise, France
Height: 5 feet, 5 inches
Weight: 108 pounds
Leparoux was born into the racing life. Son of jockey-turned-trainer Robert Leparoux, Julien began his own career as a stablehand at the Chantilly Racecourse in Chantilly, France. When he was about 20 years old, he emigrated to California and worked as an exercise rider. In 2005, he began his jockey apprenticeship. He is now ranked Number 18 in earnings this year. In the 2020 Road prep races, Leparoux has ridden Enforceable (#12 in Road points) three times.
Irad Ortiz Jr.
Birthdate: August 11, 1992
Birthplace: Trujillo Alto, Puerto Rico
Height: 5 feet, 3 inches
Weight: 112 pounds
Ortiz is on this list not so much because he has ridden so many of this year's contenders or that he has concentrated on riding one horse well. Ortiz is on this list because he has ridden more horses to victory this year overall than any other jockey.
Flavien Prat
Birthdate: August 4, 1992
Birthplace: Melun, France
Height: 5 feet, 4 inches
Weight: 115 pounds
Another native Frenchman, Flavien Prat spent his apprenticeship on European racecourses before moving to the US in 2015. He quickly distinguished himself by riding the winning horses in dozens of major stakes and derby races. Prat was named the French Champion Apprentice Jockey in 2009, and after his move to North America, he established himself as a world class jockey with career earnings of $20 million in just two years.
This season, his Road to the Kentucky Derby accomplishments include two scoring rides aboard Storm the Court (#13 in Road points) and three scoring rides on Thousand Words (#16).
Joel Rosario
Birthdate: January 14, 1985
Birthplace: Santo Domingo, Dominican Republic
Height: 5 feet, 2 inches
Weight: 109 pounds
The question about Joel Rosario isn't so much whether he'll be riding in the Kentucky Derby, but which horse he'll be aboard. Rosario has distinguished himself many times over the years, including 2013, when he rode the winning horses at the Dubai World Cup and the Kentucky Derby.
Since 2009, Joel Rosario has been in the top ten Jockey National Earnings List in the US, in most cases, in the top five. This season, Rosario has ridden in at least 11 of the Road to the Kentucky Derby races to date, including some of the top scorers such as Nadal (#7 in Road points), Storm the Court (#13), and Major Fed (#15).
Luis Saez
Birthdate: May 19, 1992
Birthplace: Panama City, Panama
Height: 5 feet, 2 inches
Weight: 111 pounds
Luis Saez is second behind Irad Ortiz in winning rides this season, and of the five Road races he's ridden, he's scored Road points in all five. Despite his controversial ride aboard Maximum Security in last year's Kentucky Derby, Saez has one of the winningest records in all of thoroughbred racing.
This year, he has ridden Shotski (#22 in Road points) to scores in both the Withers and the Remsen Stakes races, and his ride in the Louisiana Derby helped move Ny Traffic up to #9 in the scoring thus far for the Road to the Kentucky Derby.
Ricardo Santana Jr.
Birthdate: November 19, 1992
Birthplace: Panama City, Panama
Height: Unavailable
Weight: Unavailable
Santana came to the US when he was 16 and was soon serving his jockey apprenticeship at Delaware Park, where he became the top earner there in 2012. He moved to Oaklawn Park and repeated that feat in 2015 at Oaklawn Park in Hot Springs, Arkansas. He has ridden in at least ten of the 2020 Road prep races, with four of those scoring runs aboard Silver Prospector.
If Silver Prospector makes it to the Kentucky Derby (he's currently #17 in Road points), chances are Ricardo Santana Jr. will be in the irons.
Drayden Van Dyke
Birthdate: September 10, 1994
Birthplace: Louisville, Kentucky
Height: Unavailable
Weight: Unavailable
All 60 of the Road points earned by Authentic (currently #5) are thanks to the skilled jockeying of Drayden Van Dyke. Graduating from high school in 2012, Van Dyke followed his father, Seth Van Dyke (a former jockey turned trainer), into the jockey's life and was selected for the Eclipse Award for Best Apprentice Jockey in 2015.
In addition to his two scoring rides this year aboard Authentic, Van Dyke also put points on the board for High Velocity (#49 in Road points).
John R. Velazquez
Birthdate: November 24, 1971
Birthplace: Carolina, Puerto Rico
Height: 5 feet, 6 inches
Weight: 112 pounds
Velazquez studied at a jockey school in Puerto Rico for a year and a half before embarking on his jockey career. He was in his late teens when he won his first race (1990)—and promptly moved to the US, where, under the tutelage of US Racing Hall of Fame jockey Ángel Cordero Jr., he learned even more.
"Without Ángel," Velazquez told reporters in 2005, "I wouldn't be here. I learned from him, not just about riding, but everything you need to survive."
Those lessons don't appear to have fallen on deaf ears, because Velazquez has ridden the winning horse twice at the Kentucky Derby (2011, 2017), twice at the Belmont Stakes (2007, 2012), and once at the Dubai World Cup (2005). Suffice it to say he knows where the winner's circle is. During the 2020 Road to the Kentucky Derby, Velazquez has put points on the board for Shotski (#22 in Road points), Eight Rings (#31), and Chase Tracker (#56).
Down but Not Out
There are a couple of jockeys who have not achieved top points among this year's Kentucky Derby hopefuls but are still ones to watch for. They include Sonny Leon, who has ridden Finnick the Fierce (#43 in Road points), as well as Mike E. Smith, whose rides aboard Honor A.P. (#14 in Road points), Express Train (#65), and Scabbard (#38) helped put those three horses on the Road scoreboard.
Bear in mind that a number of races that normally would have run in March and April have either been canceled or are now postponed—some with no specific rescheduled dates. According to the Kentucky Derby's website, these races include:
Sunland Derby, March 22, Sunland Park, New Mexico, CANCELED
UAE Derby, March 28, Meydan Racecourse, Dubai, CANCELED
Arkansas Derby, May 2, Oaklawn Park, Arkansas (originally scheduled for April 11)
Santa Anita Derby, TBA, Santa Anita Park, California
Lexington Stakes, TBA, Keeneland Race Course, Lexington, Kentucky
Wood Memorial, TBA, Aqueduct, New York
And, of course, the Kentucky Derby itself has been rescheduled from May 2, 2020, to September 5, 2020.
Incidentally, while no races are running that permit spectators, you can still place wagers on your favorite horses and jockeys at one of our recommended Kentucky Derby betting sites.
AUGUST
Casino of the Month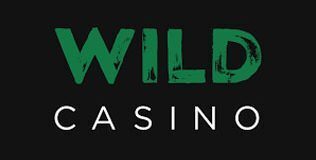 Welcome Bonus
250% up to $5,000
Read Review
Visit Site