Hide Bonus Offers
| | | | | |
| --- | --- | --- | --- | --- |
| #1 | Bovada Sports | 50% Up To $250 | Visit Site | Bovada Sports |
| #2 | BetUS | 125% Up To $2,500 | Visit Site | BetUS |
| #3 | MyBookie | 100% Up To $1,000 | Visit Site | MyBookie |
| #4 | Everygame | 100% Up To $500 | Visit Site | Everygame |
| #5 | BetOnline Sports | 60% Up To $1,000 | Visit Site | BetOnline Sports |
11 Possible Prop Bets for Orange Is the New Black
By now, you've binged all 13 episodes of season six of Orange Is the New Black. If not, allow me to be the one to remind you that it returned to Netflix for its brand new season on July 27th.
I know preseason football is here, and there are bigger fish to fry when it comes to online betting, but nothing beats some elite television.
And while there aren't any actual Orange Is the New Black prop bets in existence at the moment (that I know of), this most recent season (it's a good one) has me thinking that there absolutely should be before season seven rolls around.
And it will.
Orange Is the New Black went into season five fully aware of a two-year extension. That means the writers knew they had two more years to work with, allowing them to piece together a complete story that wouldn't be choppy.
I'll be the first to admit the riot plot in the previous season was stretched a bit long, but it set up for quite possibly the best rendition yet of OITNB.
Season seven promises to be just as engrossing, and if you're all caught up, you know precisely why.
In the interest of not driving you to tears with spoilers, let this be a final warning.
Looking ahead to season seven, I'm not only suggesting some Orange Is the New Black wagers that entertainment betting sites should host, but in the process, I'll also probably be giving away a litany of secrets.
Them's the breaks if you haven't seen one of Netflix's best shows after it returned weeks ago.
It'll be some time (at least summer of 2019) until Orange Is the New Black is back again, but that should give online entertainment betting sites ample opportunity to consider hosting these fun wagers.
Piper Chapman Prop Bets
If you're like me, you were probably sick of Piper Chapman about two seasons ago. Her character was fully necessary initially, but over time, her dance between innocence and vengeance wore thin.
It does seem like the show finally landed her character in a nice middle ground and had her (gasp) earning an early release.
That opens things up quite a bit for season seven, and I've got a few Orange Is the New Black props I hope to see online.
Piper Gets Killed
Nothing beats TV show death odds, so why not have a wager where everyone can bet on whether or not Piper Chapman makes it out of season seven alive?
There were certainly moments in season six (and the entire series) where viewers had their doubts, while Chapman isn't necessarily safe just because she's on the outside.
Piper Goes Back to Prison
On top of that, Chapman's at risk of going back into prison if she doesn't keep her nose clean, while depression could kick in and make her want to rejoin her wife (she married Alex in the finale).
Whatever the case, getting out doesn't always mean you stay out.
Taystee showed us that earlier in the series, and while it'd be a punch to the gut for Piper to fail to land on her feet, it's a harsh reality fans (and bettors) should consider.
Piper Gets Back with Her Ex
I'm also interested to see if the show incorporates Jason Biggs back into the show.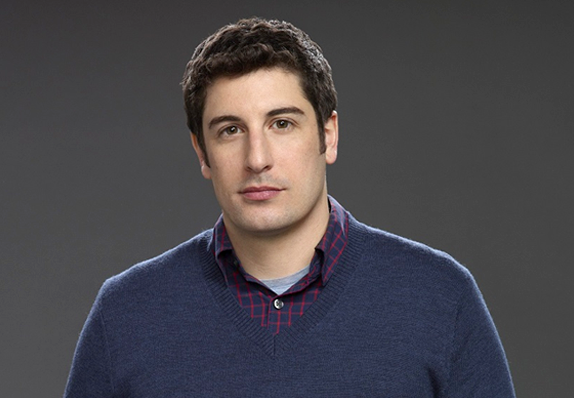 No, I'm not a fan of the American Pie alum, and last we saw of Piper's ex, he was hooking up with her sister, of all people.
Something tells me that reunion is going to be rather awkward, but you just never know what happens when exes meet up again.
Fakeout – Piper Was Never Released!
One other option is that the Orange Is the New Black showrunners pulled a fast one and ended the most recent season under false pretenses.
For one reason or another, Chapman is dreaming of her release and is actually somewhere in the prison, slowly coming to and realizing she actually got time added to her sentence.
That'd be a gut punch if there ever were one, but it'd also be fairly interesting.
The point here is that Piper Chapman has always been the heart of this show. That could change in season seven (and beyond?), but either way, how things unfold could give way to some pretty sweet entertainment prop bets.
Orange Is the New Black Prison Prop Bets
The reality is that Chapman is out of the prison, and from this point on, all we're seeing of her deals with her "outside" life and perhaps her visiting the prison from time to time to check in on her wife (Alex).
Beyond that, the show moving forward continues to be about numerous different storylines staggering over each other.
Based off of where season six left off, here are a few more Orange Is the New Black props the top novelty betting sites should consider hosting.
Will Alex Become the New Prison Boss?
Now that Piper Chapman has no choice but to leave her wife behind, this opens the door to an entirely new story arc for the previously (somewhat) boring Alex.
Don't get me wrong, Alex has been a very interesting character in the past – one that has run drugs, defied drug lords, and killed and betrayed others.
She may get a chance to do all of that again when season seven picks back up, especially since the two former leaders of the prison killed each other.
With a power struggle sure to show up, does Alex go from right-hand man to leading kingpin?
That's very possible, and depending on how that plays out, that could be a storyline that dominates the prison and bleeds out into Chapman's life in the real world.
Will Alex Be Killed?
Whether Alex rises to the top or not, she is now a target for anyone that wants the prison throne.
There is always territory to be marked and loyalties to be tested, and one successful game of kickball doesn't cure all that ails Litchfield's favorite inmates.
Alex has brushed with death in the past, and her being harassed or even killed on the inside could tug at Chapman out in the real world.
You should be able to bet on whether Alex takes over the prison, as well as if she meets her demise.
Game of Thrones offers death odds every year (Yara Greyjoy leads the way with +225 odds at SportsBetting.ag), so why shouldn't one of Netflix's top shows?
Will Nicky Do Drugs Again?
This one takes a dark turn, especially since Nicky has worked so hard, not only to quit heroin but also to prove basically to everyone and herself that she's actually in control of her life.
She's been battling some harrowing demons for her entire existence, while stressed relationships (namely with Red) could start to take their toll.
I hope she doesn't succumb to drugs again, but in a show that takes nasty turns with each passing episode, it's certainly a viable storyline.
Will Another Security Guard Be Killed?
Nobody is safe on Orange Is the New Black, and we've seen time and time again that even the security guards aren't off limits. Two have been killed off over the course of the show, and during the riots, a slew of them were physically harmed and tormented.
Things are a little more controlled now that everyone is in maximum security, but there are some ugly characters in the show now.
With a potential power struggle coming in season seven, it wouldn't at all be shocking to see another death hit the security guard lineup.
Will Blanca Get Back to the States?
Poor Blanca. She finally got her early release, but in a total pivot nobody saw coming (especially her), she was seemingly deported.
This opens things up to an entirely different conversation, and it will be interesting to follow her journey.
That could take us out of the United States and give us a closer look at how these cases are handled, while ideally, she ultimately has a good ending to her story.
Whether she does or not, you should at least get the chance to wager on it.
Will Red Kill Frieda?
This is a huge one, as the last time you saw Red, she passed up a rare chance to see her grandchildren for the opportunity to attack Frieda.
It isn't even exactly clear how much Frieda threw Red under the bus, but it's quite clear that Red is going to be in prison for some time, and she feels Frieda is to blame.
More will come to light on this situation, and one way or another, you have to know Red will get her revenge. Just as Frieda dodges two bullets (The Little Debbie murdering sisters), she now has to brace for a brand new one.
Will Taystee Be Found Innocent?
There are other storylines to consider and characters worth tracking, but nothing stands out more than the tragic story of Taystee.
This is one of the more interesting Orange Is the New Black characters, as Taystee showed us how difficult it is to live life after prison, while it's also impossible to have your voice heard while behind bars.
Then, even when she was being framed and had the chance to clear her name, nobody was going to listen to a convict, no matter how convincing their case.
All of this is a shame, and at some point, the Orange Is the New Black creators need to find a way to vindicate her. People are wrongfully convicted all the time, but those horrifying gaffes are often also overturned.
Hopefully Taystee sees the light of day again, and if the top entertainment betting sites jump on it, you'll be able to bet on it, too.
Summary
I'm sure there are many more Orange Is the New Black prop bets that could be conjured up, but after watching season six and thinking ahead to season seven, these 11 pop up the most.
Whether these props ever come to fruition is anyone's guess. All I know is that this last season of OITNB was pretty entertaining, and the groundwork it laid out sets up for an intense seventh season.
If Orange Is the New Black gets the opportunity to lay some cash down on what happens next, the intensity would only rise up another level. Either way, I'm eagerly anticipating the new season already, and just thinking about all of the possibilities has me amped.
Love or hate these props, want the top entertainment betting sites to offer them, or have a few ideas of your own? Tell us all about it in the comments below!