10 Sports You Might Not Be Betting on But Should Be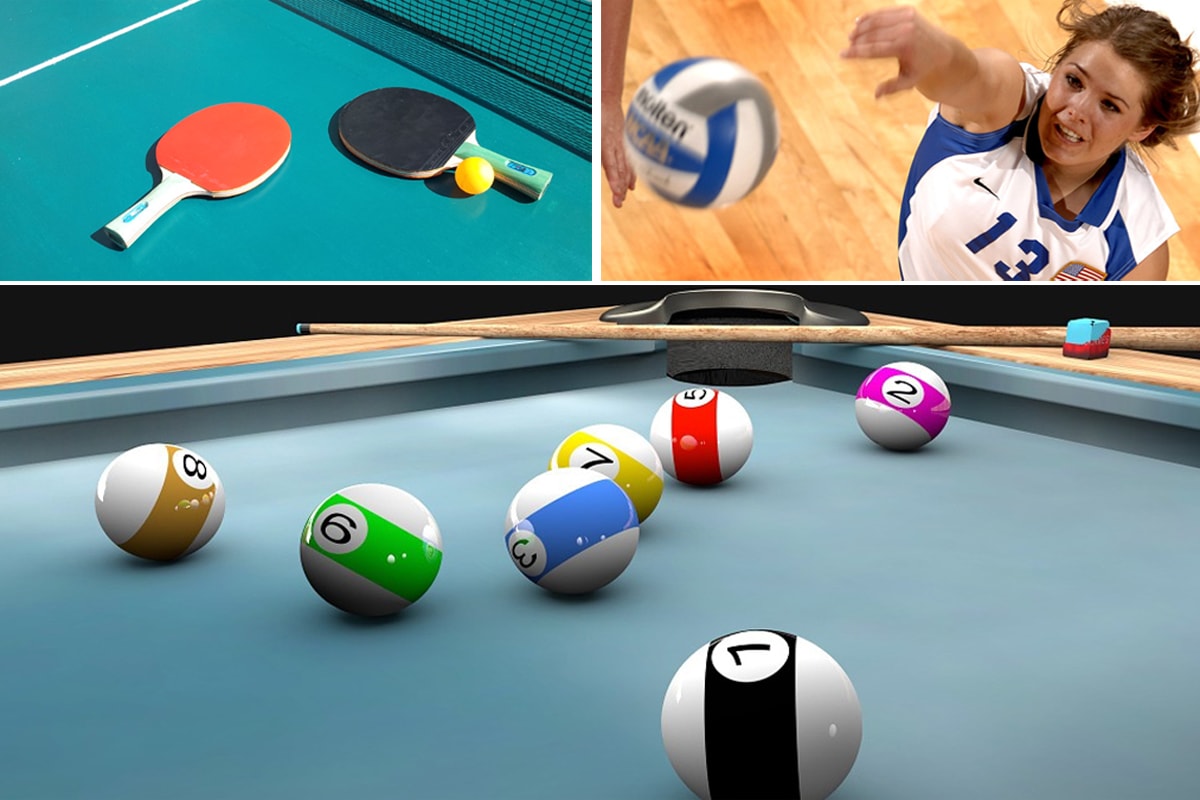 People bet billions on sports like soccer, football, basketball, and tennis.
At the same time, many of them ignore other sports that can present some good opportunities to make money from betting on.
I decided to take a look at some of the sports that are under the radar when it comes to gambling.
Let me first say that some of them might be popular in their own right, but people rarely place wagers on them. I am not entirely sure why that is, as I certainly see a lot of potential with them.
If you are looking to expand your portfolio of sports to bet on, you should probably consider the ones I list here. Their "non-mainstream" status has some advantages that open the door to profitable situations you can't find in the more famous sports.
Betting on Volleyball
There are plenty of people playing volleyball in certain countries, including the likes of Brazil, the USA, Argentina, Canada, and many places in Europe. Somehow, that doesn't transfer into a lot of money placed on volleyball. Sure, there are people betting on the sport, but that happens rarely.
What's even stranger is that there are plenty of exciting tournaments that are often available online. You can place a wager on numerous top European leagues and international competitions.
In fact, if you become good at betting on volleyball, you will be able to consistently find cool options. Not to mention that volleyball is one of the best sports out there for live betting.
The score changes all the time, so the odds are continuously moving up and down. An experienced bettor will be able to find some great spots to place profitable wagers.
Another advantage of volleyball is that it's actually offered by plenty of bookmakers on the web. The coverage can't compete with more popular sports, but you will have access to enough games and betting markets.
If you like volleyball and watch it anyway, I recommend that you try to place some bets. You might be surprised by the results.
In case you wonder where to start, we have a page that's dedicated to the best volleyball betting sites online. You will find a number of trusted bookmakers there.
Betting on Table Tennis
Table tennis is another sport that is played by a ton of people around the globe, yours truly included. I sometimes wonder how there can be millions, if not billions, that enjoy it, but almost no one actually considers the option to bet on table tennis.
It's somewhat normal for US players, as they don't have access to many tournaments and events, if any. That's not the case in Europe and other regions, though. If you visit a bookmaker like Betway, for example, you will see plenty of competitions.
There's almost non-stop action, similarly to regular tennis. You will be able to find games on a daily basis, and the bookmakers most likely don't pay too much attention when compiling the odds.
The lower profile of table tennis when it comes to betting and the loads of daily opportunities to make money make the sport an interesting choice.
If you add the live betting offered by some sportsbooks, I can certainly see potential there. If you invest some time, you might get a healthy return in the long run. Let's not forget that the table tennis tournaments don't have long breaks and off-seasons; they are available throughout the whole year.
Betting on Handball
The next sport on my list is not played by that many people but shares many similarities with other mainstream ball games. I'm talking about handball. It has some popularity in Europe, but it's largely under the radar in other regions of the world.
There are plenty of European leagues to pick from and plenty of information available online. The preparation process would only take minutes. On top of that, handball is offered by plenty of the leading bookmakers online.
You will find a bunch of games and betting markets available. Some sportsbooks even cover live betting and live streaming for the sport. You will be able to watch the games and place in-play wagers at the same time.
The score in handball changes all the time, so you will be able to capitalize on the constant movements of the odds.
Another advantage is that handball is very similar to the likes of basketball and other ball games in certain areas such as the high-scoring nature of the game. That will help you get to know the sports betting patterns you need to follow faster, compared to other sports that are completely different from what you know.
If we got your attention and you would like to give handball a chance, you should check out our list of recommended handball betting sites. It features plenty of reliable bookmakers that offer the sport.
Betting on Softball
If you're a fan of baseball, you most certainly know a thing or two about softball as well. Many believe that it is simply an easier version of baseball, but that doesn't mean it's not exciting.
The intensity of the games and the skill levels deserve your attention. On top of that, you can make some money by betting on softball too. Most sportsbooks that accept US customers offer odds on the sport, as well as some European bookies.
One of the main reasons you should give it a go is that your knowledge in baseball can be easily transferred to softball. The sports are nearly identical, so you won't have to start from scratch.
Most bookmakers don't pay nearly the same attention to softball, so your chances of beating them are much higher. The lower profile of softball means that each sportsbook invests less in traders, tools, and odds compilers.
The prices are not as precise as in baseball, so a person with the proper knowledge can exploit any mistake. If you spend enough time expanding your knowledge and focus on a certain league, you could be able to take full advantage of the benefits of betting on softball.
Betting on MotoGP
A lot of people consistently watch motorsports like Formula 1, NASCAR, and other popular racing events for cars. Bikes are lagging a bit behind, but I think they deserve more love. A good example of that is the MotoGP.
I must admit I don't watch as many races as I used to when Valentino Rossi was crushing the competition, but I still have a soft spot for the sport. The races can be breathtaking and offer a lot of thrills for the adrenaline lovers out there.
I suggest every fan of car racing give them a chance. If you like watching the MotoGP, you should also consider betting on the events. They are covered by plenty of different bookmakers on the web.
You can place wagers on futures and outrights like the Championship winner or go for race victories, and some betting sites even offer head-to-head odds for different pairs of drivers. There are plenty of exciting options to pick from.
The good news is that we have a special page that's dedicated to the best MotoGP betting sites on the internet. I certainly recommend that you check them if you want to bet on the sport. You will find some exciting promotions and a lot of betting markets.
Betting on Pool
One of the cousins of pool, snooker, is getting a lot of attention in countries like the United Kingdom, Australia, and China. For some reason, pool does not have the same success across the globe. There are millions of people playing it, but not many are watching the sport or betting on it.
I have caught pool on TV a couple of times, and I'm not sure why people who love snooker would ignore it. The games are faster, and the rules are simpler, but that doesn't mean it's boring. You still get to see some exciting shots and breaks.
A lot of bookmakers offer odds on pool, too, so you could capitalize on that. Not many people bet on the sport, so the probability of negligence by the betting sites is much higher compared to snooker or other more popular sports.
That opens the door to people who could invest enough time to experiment and build a successful pool betting strategy.
Betting on Badminton
Next in line is badminton. You will see a ton of people playing the game casually outdoors. It's a beloved choice all over the globe, but that's not the case with the competitive variation of badminton.
It's extremely popular in China and other parts of Asia, which is why you will see the sport dominated by players from this region. For some reason, badminton can't get the same attention in other parts of the world.
As someone who has played badminton in high school, I'm not sure why. I think a lot of people underestimate the game. It requires a lot of athleticism and constant movement. I assume that it's not that entertaining to watch if you compare it to tennis, for example.
Despite that fact, a lot of betting sites actually offer badminton. You will see many games from Asia and Europe available. There are also live betting opportunities, and some of the best sportsbooks on the web have live streaming services.
That opens the door for you to easily try and see if you like badminton. If you happen to get invested, you will have a lot of opportunities to make money by betting on badminton online.
Our page dedicated to the leading bookmakers that offer the sport is a good starting point. You will find reliable options there, so make sure to take a look.
Betting on Lacrosse
Some of you might not even know what lacrosse is. The sport is popular almost exclusively in Canada and the United States. People from other countries are more likely to have learned about lacrosse from movies such as "American Pie" than real life.
It's a bit of a weird sport, and it's hard to describe it. It features two teams trying to score as many goals as possible. It includes elements of handball, football, and hockey. Lacrosse can be surprisingly engaging if you give it a shot.
There aren't many lacrosse tournaments available for betting, but the US NCAA competition offers you the chance to make some money.
To be fair, I don't think that people outside of the USA and Canada can realistically watch and bet on lacrosse. If you are in one of those two countries, though, you should give it a shot.
The GamblingSites.com team did a good job selecting the leading lacrosse betting sites on the web, so you can certainly start there.
Betting on Cycling
Billions of people ride bicycles, and the sport is probably among the most popular worldwide, but few people actually bet on it. Cycling took a huge hit when the whole story of Lance Armstrong was revealed. The reputation of the sport was hurt badly because people simply don't like cheating.
I can't say for sure how clean the sport is nowadays, but it surely offers plenty of opportunities to make some money by betting on it. Events like Tour de France, Giro d'Italia, and La Vuelta a Espana are covered by most betting sites on the internet.
With so many stages available, you will have a lot of opportunities to place some wagers. And the TV coverage allows most people to watch cycling on a regular basis. Even some of the bookmakers online have live streaming services available.
If you are willing to give cycling a go, make sure to pick a reliable sportsbook. The page below can certainly help in that regard.
Betting on Esports
I wasn't exactly sure if I should include esports in this post for two reasons. The first one is that it's not your typical sport. The second is that a lot of people actually are betting on popular games like CS:GO, Fortnite, League of Legends, and others.
And still, that applies mostly to the younger generations. Many underestimate the esports scene, while it's actually following the steps of traditional sports.
The large audiences and the rise of Twitch helped the various games explode. Nowadays, there are tournaments with millions on the line on a regular basis. The natural result was that esports are covered by pretty much every single betting site out there.
You can find plenty of events, markets, and solid promotions. The future of esports is looking better by the minute, and the industry is growing rapidly.
I highly recommend you join the action if you still haven't. This thing is only going to get bigger, and everyone with experience in sports betting and knowledge of the fundamentals should be able to adapt quickly.
If you fit that description, it may be time to open your mind to a new experience. You can start by reading the introduction to esports betting on our site.
Once you're ready to start betting, you can find a trusted bookmaker online here.
Final Words
I certainly hope that you will find an interesting sport that could expand your betting portfolio thanks to this post. The good news is that some of the options I explored are available throughout the whole year, so you will always have enough action.
Do you feel I might have missed some cool options that are also under the radar of most people? Feel free to share your own suggestions in the comments below.
AUGUST
Casino of the Month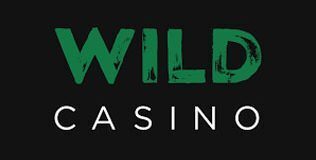 Welcome Bonus
250% up to $5,000
Read Review
Visit Site