Hide Bonus Offers
| | | | | |
| --- | --- | --- | --- | --- |
| #1 | BetOnline Sports | 60% Up To $1,000 | Visit Site | BetOnline Sports |
| #2 | Bovada Sports | 50% Up To $250 | Visit Site | Bovada Sports |
| #3 | BetUS | 125% Up To $2,500 | Visit Site | BetUS |
| #4 | Everygame | 100% Up To $500 | Visit Site | Everygame |
| #5 | MyBookie | 100% Up To $1,000 | Visit Site | MyBookie |
10 Sports Stars Who Later Became Politicians

As we all know, you don't have to be a career politician, have studied political science or diplomacy, or really know much about public policy at all to become a politician.
Popularity and name recognition are frequently deciding factors on a ballot filled with long lists of names. This is how Ronald Reagan, Sonny Bono, and other celebrity candidates achieved political postings in a field of serious contenders.
Sports have also had their share of players-turned-politicians. Maybe this is why political betting has become as popular at sportsbooks as basketball wagers.
Here are 10 former sports stars who became successful politicians.
Arnold Schwarzenegger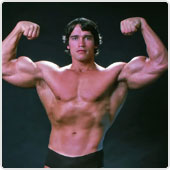 You've probably heard of this guy. A former bodybuilder, Schwarzenegger won the Mr. Universe and Mr. Olympia titles, becoming one of the most famous weightlifters of all time.
He then starred in a succession of Hollywood movies, despite a heavy Austrian accent that Arnold has never been able to shake. Indeed, his accent lent interest to his performance in such roles as Conan the Barbarian and the Terminator.
He ran for governor of California during a special election and held that office from 2003 to 2011. A Republican, Schwarzenegger considered himself a "moderate" and signed bills to reduce greenhouse gases generated within the state. He went so far as to found a climate action program to find low-carbon solutions for industry.
Steve Largent
This former wide receiver spent 13 years on the roster of the Seattle Seahawks, eventually being inducted into the Pro Football Hall of Fame in 1995. Largent made 100 career touchdowns, receiving for more than 13,000 yards.
While with the NFL, Largent won the league's Man of the Year Award and made the NFL's All-Time Team. He was also honored with the Bart Starr Award, named after the first winner of the Super Bowl MVP.
Representing Oklahoma, Largent was a member of the US House of Representatives for nearly a decade. He first entered politics by putting his name on the ballot during a general election and then being reelected several times after that.
And if that's not enough to make him a well-rounded individual, Largent was also named one of the world's "Beautiful People" by People Magazine.
Dave Bing
This Hall of Fame basketball star played point guard for the Detroit Pistons for several years, then a season or two with the Celtics, before returning to his adopted home city to become Detroit's mayor. In the meantime, he founded a steel company that has become one of Michigan's biggest.
The son of a bricklayer and a maid, Bing grew up in Washington DC. He was considered too small as a youth to play basketball, but his perseverance carried the day, and he became a star player at Syracuse University before heading over to the NBA.
Bing was voted the NBA's MVP in the mid-'70s and was elected to the All-Star Team multiple times. The Pistons have since retired his number.
Bing was the mayor of Motor City from 2009 to 2013 before retiring due to health issues and a change in the political environment.
Bill Bradley
This shooting guard who studied at both Princeton and Oxford spent a decade playing with the New York Knicks before turning to politics.
At 6'5" and weighing 205 pounds according to official stats, Bradley went to the Olympics in 1964 as a member of the US national basketball team. That same year, he was in the Senate Chamber when the Civil Rights Act was passed.
Bradley, a Democrat, enjoyed three terms as a US senator. While in office, he worked to reform the tax code as well as child support laws. He gained some notoriety for declaring that the American political system is broken.
Manny Pacquiao
Pacquiao has won a dozen major boxing titles and is considered by some to be one of the finest boxers to enter the ring. Already considered a "savior of the common man" when he was a fighter, Pacquiao is now a senator in his home country of the Philippines.
Manny dropped out of school and left home when he was still very young because his mother could not afford to feed all of her children.
As a senator, Pacquiao chairs the Committee of Ethics as well as the Committee on Public Works. He is concurrently the head of his own foundation that seeks to eliminate homelessness.
Kevin Johnson
Another NBA star who turned to politics, Johnson played for the Phoenix Suns before spending eight years as the mayor of Sacramento.
Having attended the academically prestigious UC Berkeley, Johnson pushed for greater educational and literacy programs in his tenure as mayor.
As mayor, Johnson also successfully lobbied to keep the professional basketball team the Sacramento Kings in the town of their origin when there was talk of the team moving to the Los Angeles area.
Because the Kings employ 3,000 people and generate more than $300 million in revenue, Johnson was lauded for retaining this significant source of Sacramento's revenue and preventing job loss among unskilled workers employed at the team's arena.
Ken Dryden
This NHL goaltender spent nearly a decade playing professionally for the Montreal Canadiens. No slouch in the intellectual department, Dryden attended College at Cornell University, majoring in history, and then studied law at McGill University.
History and law would seem to be an ideal foundation for a politician, who must not only negotiate between opposing parties but who must call upon lessons of the past in order to create modern public policy.
Dryden joined the Canadian Parliament in 2004 as a representative of the Liberal Party and continued in office until 2011. While a member of Parliament, Dryden was the Minister of Social Development.
Note: if you think athletic success occurs in a random distribution among the population, consider that Ken Dryden and his brother both became professional hockey goaltenders, and one of Dryden's cousins played for the NHL, as well.
Imran Khan
This former world superstar cricketer didn't just become a politician; he became the leader of a nation and now holds office as the Prime Minister of Pakistan.
Pakistan, like England and Australia, loves its cricket to the point of obsession. When Khan was the captain of Pakistan's national cricket team and took the team to a World Cup triumph in the early 1990s, his popularity rivaled that of any person on earth.
Khan is a graduate of Oxford University, where he studied politics, economics, and philosophy. With such a politico-centric curriculum, it's very possible that even as a university student, he had his eye on one day holding the highest of political offices.
In the mid-1990s, Khan built a cancer research hospital in Lahore. Two years later, he created his own political party in Pakistan. It's clearly gained a significant following given that he was voted into the highest office in the land.
Heath Shuler
This quarterback didn't play for long with the NFL, despite being the third overall draft pick in 1994. He played for the Redskins and the Saints but exited the league after just a few seasons.
Shuler then ran for, and won, a post as a member of the House of Representatives for the 11th District in North Carolina. Although Shuler ran as a Democrat, his platform was based on the "traditional mountain values" of the area, i.e., resisting gun control, gay marriage, and a woman's right to choose.
Shuler won by a sizable margin and held office from 2007 to 2013. After his time in the House, Shuler engaged in lobbying activity on behalf of an energy company.
Jon Runyan
Drafted by the NFL in 1996 as the 109th overall pick in round four, this offensive tackle played for the Titans, the Eagles, and the Chargers before retiring from football in 2009. It's interesting that this fourth-round draft pick had a much longer football career than that of first-round pick Heath Shuler, discussed above.
In his youth, Runyan set a shotput record and was an All-State basketball player. In college, he was an All-Big Ten Conference selection. He's so well-rounded that a foray into politics came as no surprise to anyone who knew him.
Runyan, a Republican, was elected to Congress in 2010, representing New Jersey's third district. He held office until 2015, reportedly refusing to run for re-election due to disgust with certain politicians within his own party over a shutdown issue.
Wrapping Things Up
To win a political election, you must be visible, and you need to be well-liked. Sports stars already have an advantage over non-athlete candidates.
Athletes don't have to spend as much on their campaigns; they're already known in the community and benefit from the fact that pro athletes tend to be very well thought of, enjoying a level of popularity that few career politicians manage to achieve.