10 Soccer Stars That Blew Their Fortunes

Everyone loves a good old-fashioned rags to riches tale.
The idea has spawned countless Hollywood movies, fictional novels, and popular songs. But rags to riches to rags stories do not tend to resonate quite as well with the general public.
You can understand why. After all, most soccer stars are considered overpaid and spoiled. The average person working a 9 to 5 probably makes less money in a month that some stars spend on a night out.
But the story isn't always one with a happy ending. Despite once sitting on the type of money that would have been sufficient to set numerous people up for life, these guys sincerely dropped the ball.
There are some very high-profile names on this list, and a couple you might not be as familiar with. But what connects them all is their journey from the top of the mountain to the bottom of the valley.
Let's start with someone that was once regarded as an expert saver on the pitch, but anything but off it.
David James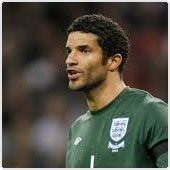 Imagine living one day as a man that could buy anything your heart desires. Then waking up the next to realize that luxury is gone down the drain faster than dirty dishwater.
Meet Portsmouth icon David James, who is believed to have made an astonishing $26.5 million throughout his long career in the game.
In 2014, James was declared bankrupt, losing everything. The former England stopper was forced to auction off numerous personal possessions, including the shirts he wore in matches and those he received in post-game swaps.
James was never the type of player to make tabloid headlines for the wrong reasons. He wasn't known for being an excessive partyer, nor did he have an obvious penchant for getting involved in distasteful activities. So, in some way, James' losses came as a huge surprise.
It is believed that most of his financial woes stem from a divorce, but no one is certain how he lost such a sizeable fortune. It doesn't even bear thinking about.
James is perhaps one of the least self-indulgent names on this list, and therefore the best candidate to kick off the piece. The retired player has shown a highly charitable side in the past and once operated a foundation to support the vulnerable in Malawi.
John Barnes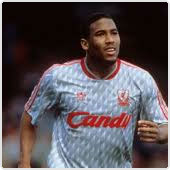 Barnes is a Liverpool and England legend who brought many smiles to supporters' faces over the course of a stellar playing career. However, his managerial career was a bit of a disaster.
The former England international was appointed to the manager position at Glasgow Celtic, where he would work under director of football, Kenny Dalglish. It was a huge move for Barnes, who hoped to kickstart an equally successful career in the dugout.
However, a calamitous loss to Inverness Caledonian Thistle saw him fired from Celtic after just eight months in charge. This did not deter "Digger," who later found moderate success as the manager of Jamaica.
Barnes would leave the "Reggae Boyz" to take up the vacant managerial position at Tranmere Rovers. At Tranmere, he appointed former Liverpool standout Jason McAteer as assistant manager.
Allegedly dubbed "Dumb and Dumber" by players, Barnes and McAteer's partnership was over after winning two from eleven matches. But things would get worse.
Just five days after his sacking, Barnes was declared bankrupt by an insolvency court in Liverpool. Despite making a sizeable amount of cash in his career, it had come to this.
The bankruptcy order was later rescinded, but Barnes should have never had to make that court appearance at all. How could you lose so much money?
Diego Maradona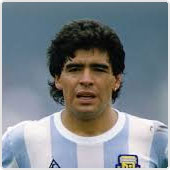 Diego Maradona is arguably the greatest player ever to kick a ball. But when it came to managing finances, the FIFA Player of the Century was nowhere near as blessed.
Despite earning millions in his career, the Argentine icon lost it all. For a star that raked in cash from two decades at the top of the game with clubs such as Napoli and Barcelona, that's a lot of money. Add in his sponsorship and endorsement deals, and we're talking serious coin.
In 2009, Maradona was judged to have owed Italian tax authorities €37 million, which is around $44 million, from his playing days with Napoli. He even had his Rolex watches and diamond earrings taken off him by authorities to help pay the debt.
While the soccer legend lost a huge amount of his fortune over the years, he did manage to find jobs in the managerial game. But there is no doubt that his fortune dwindled over the years.
Just where did it go?
Paul Merson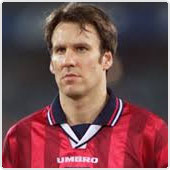 Arsenal legend Paul Merson was known as a gifted attacker on the pitch and an absolute wildman off it.
As prolific as he was when lining out at Highbury, nothing came close to his ability to spend money. With well-documented addictions, it came as little surprise to hear that Merson had blown through the entirety of his £7 million ($9.2 million) fortune.
Despite earning the type of money that would make your eyes water, the former England international could not beat his demons. This led to him losing his home in 2008 as well as the breakup of two marriages.
Merson's work as a pundit in the UK helped him maintain a better standard of living than some of his former peers who found themselves in similar positions. But losing that amount of money is never going to be easy to deal with.
Lee Hendrie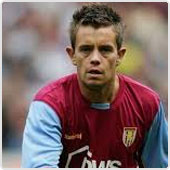 Former Aston Villa midfielder Lee Hendrie emerged at a time when playing for an EPL team led to an overinflated bank account.
Unfortunately, Hendrie would later learn that nothing is a guarantee in life. Especially when it comes to money.
The one-cap England international lost a fortune close to $13 million, which is enough to make anyone hit rock bottom. According to Hendrie, he wasn't an excessive spender in the same mold as some others on this list. But he did enjoy a heavy partying lifestyle.
Hendrie was declared bankrupt in 2012. A sizeable property portfolio was lost, as well as a collection of high-end vehicles. The midfielder blamed the effects of the 2008 global recession on his misfortune but also conceded that he was the victim of poor advice.
Hendrie's story stands as a bleak reminder of how easy it can be to go from riches to rags.
Michael Chopra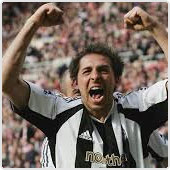 Former Cardiff City icon Michael Chopra began his career as a promising Newcastle United prospect but ended it in the Indian professional league.
Chopra made a pretty penny in his days in the first and second tiers of English soccer but could not control his wild addictions. In the end, his full potential was hampered by his off the field commitments.
In 2012, Chopra was charged by the British Horseracing Authority (BHA) following an investigation into "suspicious betting activity." He was later found guilty of the charge and was slapped with a decade long ban from racing by the authority.
Chopra's career was not without controversy. The striker and his father were even charged with cocaine offenses in the early 2010s. His inability to handle his money was no doubt behind him falling on the wrong side of the law.
A sad situation, considering this guy had more than enough cash to buy anything his heart desired.
Keith Gillespie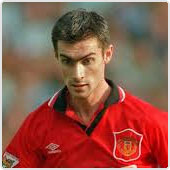 Gillespie made his name as part of Alex Ferguson's Manchester United team of the mid-1990s.
Having emerged alongside Ryan Giggs, David Beckham, Paul Scholes, and the Neville brothers, a long and steady career in the game looked certain. But when Ferguson set his heart on landing Newcastle United's prolific striker Andy Cole, Gillespie went the other way as part of the deal.
Ferguson represented Gillespie in contract negotiations and landed him a sweeter contract than he would have probably carved out with an agent. At just 20 years old, the Lairne-born winger was making a lot of money, and no way to spend it all. Or at least he thought.
Despite carving out a multi-year career with various Premier League and Championship clubs — one that also saw him earn a staggering 86 caps for Northern Ireland — Gillespie blew almost £7.5 million, which equates to almost $10 million.
Ouch.
Paul Gascoigne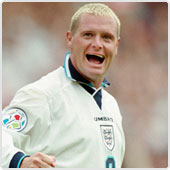 Despite churning out a litany of iconic players, the nation of England has probably never adored a player quite like Paul Gascoigne.
An extraordinarily gifted player, "Gazza" captured the hearts of Three Lions fans with his dazzling performances at Italia '90.
But he truly endeared himself to the English nation when he burst into tears on national TV on account of a yellow card received in the tournament's semi-final against Germany. A card that ended all hope of playing in the final.
Gascoigne was one of the game's most exciting attacking midfielders in the early 1990s. But his career was never without controversy. In the 1991 FA Cup, the midfielder ruptured his cruciate ligaments following a dangerous tackle on Gary Charles. It would later stand as a poetic nod to his career.
From Lazio to Rangers, Gazza was adored wherever he went. The trouble was that he had an albatross around his neck that led to chaos, regardless of the club jersey he was wearing.
Domestic abuse, drug addiction, and severe alcoholism dragged the Newcastle icon down towards the end of his career. But at least he had his money, right?
Nope. The former star ended up blowing through that as well.
Kenny Samson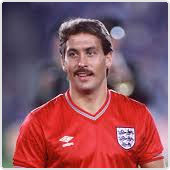 Regarded as one of the most talented fullbacks to ever play for England, Kenny Sansom's decline is a sad example of when the demons win.
Sansom was left with permanent brain damage following an attack at a property in 2020 that caught fans' attention worldwide. Before that, the former Arsenal star made the British tabloids on numerous occasions due to his battles with alcoholism and homelessness.
But where did it all go wrong?
Despite making good money in the game, Sansom descended into a life of serious addiction. Things took an even bigger turn for the worse when he walked out on his childhood sweetheart and wife of nearly 30 years to move in with his mistress.
Sansom lost his fortune following a subsequent divorce, and, despite working as a pundit with Sky Sports and gaining employment through his former club, he could not turn things back around.
An appearance on The Jeremy Kyle Show was not enough to help the former Gooner, who frankly explained that he was penniless and had hit bottom.
The 86-cap former England international has discussed his nightmarish situation on numerous occasions and stands as an example of what can happen when the highs of top-level competition are no more.
George Best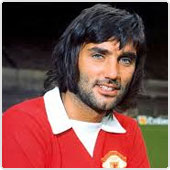 An all-time legend of the sport, George Best is still highly revered for his sensational array of skills on the pitch.
Following his death in 2005, Best was heralded by fellow soccer legends Pele, Diego Maradona, and Johan Cruyff as one of the best. Despite a truncated career due to a love of alcohol, flash cars, women, and, well, more alcohol, Best's place in the pantheon of all-time greats is assured.
But how different it could have been for the "Fifth Beatle." Instead of lamenting his spiral into excess and the torment that it brought Best and those around him, the world should be remembering the Manchester United and Northern Ireland legend for what he achieved on the pitch.
You must remember that Best was not your run of the mill player. And it was not just his fortune that he lost. The Irishman had it all — alien-like skills, movie star looks, mass appeal, and the money to buy pretty much anything his heart desired.
But despite being regarded as one of the world's elite players at one point, Best could not control his addictions and indulgences. A European Cup and Ballon d'Or in 1968 were the pinnacles of his achievements, but it all went down from there.
The soccer legend passed away in 2005 following a lengthy battle with alcohol. Having lost his fortune 25 years prior, Best died with pretty much nothing to show for his career.
"I spent a lot of money on booze, birds and fast cars. The rest I just squandered."
Closing Thoughts
It must be a trip to wake up one day with more money in your account than the annual GDP of a small nation.
The fame and fortune that comes with playing professional soccer at the highest level are far beyond the comprehension of anyone that has not experienced it firsthand. But while some players guide themselves through the valleys of excess and squander, others cannot avoid the wolves.
We can only hope that others learn from the mistakes suffered by the men above. At least that is something positive we can all agree on.
Here's some more soccer content you might enjoy reading.