Top 10 Soccer Autobiographies You Should Read

The ever-increasing popularity of soccer has prompted a lot of prominent figures in the sport to reveal a bit more of life behind the scenes. Autobiographies have always been a thrilling subject for me, and when you're a soccer fan, they may well be the best way to understanding what's going through the heads of professional athletes and managers.
Not to brag, but I read a lot of those, and it was really hard for me to come up with my top ten. However, I feel that the list will contain something for every soccer fan out there and am quite pleased with how it shaped up.
I haven't really ranked the titles in any formal way, but naturally, the ones I enjoyed the most will be presented at the end. So, without any more delay, here's my list of the 10 soccer autobiographies that every soccer fan should read.
How to Be a Footballer (Peter Crouch)
I'm starting off with arguably the funniest and most entertaining soccer autobiography on my list. Peter Crouch may not have played at the top level for long, but he still had a decent career in clubs like Southampton, Liverpool, Tottenham, Portsmouth, and Stoke City.
Most soccer fans remember Crouchy for his insanely-acrobatic goals and dominance in the air, but there's also a unique personality there. The lanky forward has always enjoyed self-irony, and he was never what you would call a modern soccer star.
There are plenty of stories from his time in the Premier League and the England national team, and you will learn a lot about his relationships with other players and managers. However, it's not strictly a soccer book.
Crouch goes at length about the life of a soccer star in England and points out many trends that he thinks are ridiculous in quite an entertaining fashion.
The book is a great way to understand his path in professional soccer, and it's hard not to fall in love with his easy-going and unpretentious nature.
He also has two more autobiographical books out there, but I feel this one really captures the essence of his character, and I still haven't met one person that didn't enjoy reading it.
I Think Therefore I Play (Andrea Pirlo)
Pirlo is probably one of the best midfielders of his generation. He's truly a cerebral player who is hailed by every teammate he has ever had in his long and successful career at the top.
Normally, these soccer autobiographies will tell the story of how a player progresses through the youth ranks and enters the world of pro soccer. You usually get accounts of their time spent in different clubs and the interesting interactions they had with other players and managers.
But Pirlo was an unusual athlete, and this is definitely an unusual autobiography. You won't read too much about his success at the World Cup with Italy or his key roles for AC Milan and Juventus throughout the years.
There is some of that, of course, but the book focuses mainly on what's really going on inside the head of the person that is Andrea Pirlo. It gives terrific insight into the mental side of being a soccer star and what Pirlo's thoughts and opinions are on the game as a whole and how he believes it's supposed to be played.
This is a remarkable read that will help you further understand why Pirlo was so brilliant on the soccer pitch and managed to achieve all this success.
How Not to Be a Professional Footballer (Paul Merson)
This book follows a more traditional approach to the autobiographic style and content, but if you think it provides a guideline to what you shouldn't do in professional soccer, you don't know Paul Merson too well.
It's basically an account of how numerous addictions and temptations followed Merson throughout his whole playing career. You will learn about his loan spell at Brentford in 1987, which practically paved the way for a booze-soaked journey in the Premier League and the English national team.
There are tons of ridiculous stories of the time when Merse and Paul Gascoigne were roommates in Middlesbrough and the many unprofessional decisions taken behind manager George Graham's back during his ten-year stay at Arsenal.
Merson is quite honest in this one. If you're looking to get some insight into how alcohol, gambling, and drugs dominated the lives of many top athletes at the time, this soccer autobiography is exactly what you need.
The Second Half (Roy Keane)
Roy Keane is among the most divisive figures in Premier League history. As captain of Manchester United, he was absolutely adored by the Red Devils' faithful and hated with a passion by almost every other set of supporters.
But there's no denying the fact that Keane was an outstanding soccer player and one that rarely passed up the opportunity to make his opinion known.
His first autobiographic book, Keane, threw the soccer world into a frenzy. The Irish midfielder opened the lid on many controversial moments during his career, including his infamous fallout with manager Sir Alex Ferguson.
It's definitely worth a read, as it gives a unique perspective on just how prickly Roy Keane had been during his active career. However, I like The Second Half better as it's much more insightful and mature.
It was written at a time in which Keane could go back to these events with a much clearer head. There are loads of interesting stories about Manchester United's dressing room, as the book focuses heavily on his feud with Sir Alex and what lead to Keane's eventual departure from the club.
I always recommend everything that comes out of Roy Keane's mouth. It's usually pragmatic and honest, albeit highly controversial at times. I just think his ability to talk sense with a sharp tongue is refreshing and something that is needed badly in today's soccer world.
Whether I agree with him or not is another matter entirely. If you feel the same about him, you'll enjoy both Keane and The Second Half, I'm sure of it.
Stillness and Speed (Dennis Bergkamp)
Once you read Stillness and Speed, you will be convinced that there is no better title for this book. It follows Bergkamp's journey from the Ajax youth ranks to Inter Milan, but the big focus is on how he became an unlikely fit at a struggling Arsenal team.
The Highbury dressing room had no shortage of good players back then, but they were also battling with a lot of problems outside the pitch. Bergkamp's technical ability and professionalism were something that hadn't been seen at Arsenal previously, and it helped propel the club to a whole new level.
You will be able to read up on all of that, plus the Dutchman's perspective of teammates such as Thierry Henry, Ian Wright, and Patrick Vieira. He also talks at length about why he felt at home in London and what made Arsene Wenger's team so successful in his first ten years at Highbury.
But this isn't simply a memoir of a great soccer career. Much like Andrea Pirlo does in his book, Bergkamp shares a lot of insight into his vision of soccer as a whole and the playing philosophy he believes in. Unsurprisingly, those are all views that have been heavily influenced by figures like Johan Cruyff and Arsene Wenger.
It's truly eye-opening to experience how a master technician like Bergkamp has been able to mold all of these views together and mix them up with his own style.
Whether you are looking for past accounts or a look to soccer's future, this book offers plenty of both and is an absolute must for anyone who is a fan of the "total football" tactics.
Alex Ferguson: My Autobiography (Sir Alex Ferguson)
To be quite honest, I expected more from this book when it came out. Sir Alex Ferguson had been the most important figure in English football for more than 25 years, and my belief was that we were going to see a lot more insight into how he managed to achieve all this success.
The book still gives out quite a lot on Fergie's unique approach to man-management, but it feels more like a settling of scores.
The Scotsman spends a lot of time talking about his personal feuds with fellow managers Rafael Benitez, Arsene Wenger, and Jose Mourinho. There are also a lot of pages on his relationship with David Beckham and Roy Keane.
Despite the fact I was a bit disappointed with the overall focus of the book, it still provides a great look into Ferguson's tenure at United.
His soccer autobiography is worth reading simply because the man was one of the architects of the modern English game.
Addicted (Tony Adams)
The book was released in 1999 when Tony Adams was still captain of both Arsenal and the England national team. It is one of the most compelling reads on this list as the defender reveals in detail how his struggles with alcohol addiction had shaped his life so far.
It was quite an unusual event as not a lot of people dared to share their stories while they're still playing at the top level, especially when it uncovers such dark secrets. But Adams was convinced that he needed to share all this before finally moving on.
There's still a big emphasis on playing soccer and the usual dressing room stories, but you will be surprised to learn what a big part of Adams' career simply felt like a blur to him.
It's definitely not easy getting through the full story, but it's probably the best source for understanding the full scale of drinking culture in England soccer back in the day and how it can impact your entire life.
It's not all doom and gloom, though, as Adams also focuses on how his family and love for the sport basically pulled him out of the abyss. In any case, it's a great book with a powerful message, and there's no way you can stay neutral while reading it.
I am Zlatan Ibrahimovic (Zlatan Ibrahimovic)
Love him or hate, there's no doubt that Zlatan Ibrahimovic is a generational talent and one of the most interesting characters in modern soccer. If you're one of the people that simply can't stand his outlandish claims and bizarre interview tactics, this autobiography can really help change your perspective.
It follows Zlatan's entire life starting with his rough childhood growing up in a dysfunctional family and being singled out in school. It continues with how he manages to break into professional soccer and become one of the top talents in the game.
Unlike other books on this list, there are a lot of personal details here, as Zlatan focuses not only on what he did on the pitch, but also reveals how personal relations with his partner and other close people helped make him the star he is today.
It's more of a Hollywood-style read where you learn all about the underdog who eventually manages to conquer the world with sheer determination and hard work. But there's no doubt that it's a highly-engaging book and the best way to understand what it took for Zlatan to become Zlatan.
It comes as no surprise that the book has become a global bestseller. It's the kind of read that everyone looking to get into professional sport can relate to. Heck, even people that haven't watched a single soccer game in their life will probably find it interesting.
A Life in Football (Ian Wright)
There are probably a million different ways you can approach an autobiographic book for Ian Wright. There seem to be at least several lifetimes between his early childhood struggles of working in factories and playing soccer in muddy fields to becoming Arsenal's top goalscorer.
A Life in Football shares an account of all this, including how he got his chance to impress with Crystal Palace, then getting his dream move to the Gunners. You also get the usual funny stories with players like Tony Adams, Paul Gascoigne and many more.
However, what makes this book different is the fact that Wright goes deep into the tactical aspect of soccer.
He talks at length about playing with Dennis Bergkamp who he feels was the best player in Europe at the time. He also speaks about his special relationship with Arsene Wenger and how the manager was able to prolong his career and enhance his predatory instinct on the pitch.
There's still a big emphasis on dressing room stories and his private life, but I love how he has used the bulk of the book to talk about the game and which people have influenced his style and philosophy the most.
It's as if Wright fully acknowledges the fact that he was just a boy with a talent that had been lucky to get access to top-tier stars and never stopped listening to them.
He's a brilliant guy with an inspiring story and great love for the sport. And I'm sure you will love him even more when you finish this book.
My Turn (Johan Cruyff)
In my eyes, Cruyff is one of the most important figures in the history of soccer. On top of following his journey as a player and as a manager, My Turn gives you the opportunity to get to know Johan Cruyff the person.
The book is basically divided into three sections. First, you get an account of his playing days and how he got to earn the nickname the "European Pele." But there's quite a bit of content on Cruyff's lows as well, especially his excruciating experiences at the World Cup with the Netherlands.
Afterward, we get to enjoy his take on his managerial career and the way he revolutionized tactics in the modern game.
And there's a special section where Cruyff talks about Ajax and the Dutch national team, his two biggest professional love affairs. You get to see firsthand how important those two soccer entities were for him and how tough it was to see them not fulfill their full potential.
But the book is not just about telling the story. Cruyff was known as a big thinker throughout his whole life, and the book's writing style reflects that brilliantly.
Although there's a lot of content on his "total football" philosophy, My Turn is more of an account of how Cruyff treated life itself and who were his biggest influences.
It is low on entertainment value compared to other entries on my list, but it's one of the most valuable pieces of soccer literature you can get your hands on.
Final Words
This wraps up my take on the best soccer autobiographies out there. I'm curious to know what your favorites are, so make sure you leave a comment below with your personal Top 10.
And if you're looking for more soccer content, don't hesitate to regularly check back to our blog!
AUGUST
Casino of the Month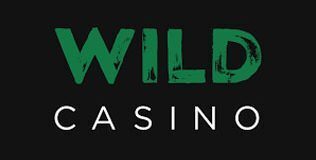 Welcome Bonus
250% up to $5,000
Read Review
Visit Site