10 Resources Every Blackjack Player Should Know About

After emerging from relative obscurity in the 1950s, thanks in large part to the advent of basic strategy charts, blackjack became one of the most popular casino table games in the world.
By appealing to the intellectual curiosity of gamblers who prefer to play skill-based games, blackjack offers the best of the both worlds.
Knowledge of basic strategy gives any card sharp a nearly fair fight against the house, which holds an edge right under 0.50% on average. But due to the random fluctuations of variance in a short-term session, even folks who play the game perfectly are forced to suffer through swings.
Accordingly, blackjack is approachable on many levels depending on what you want to get from gambling.
If your main objective is to play while enjoying the best possible odds, you really can't get much better than a 3:2 payout table using liberal rules in terms of house edge. And if you're simply looking to let loose and have a little fun, nothing beats a night of well-timed double downs, dealer bust cards, and a deck that delivers natural 21s seemingly on demand.
With that in mind, get ready for your next appearance in the blackjack arena by taking advantage of the 10 blackjack resources every player should know about.
1 – Handheld Basic Strategy Charts Covering Different Rules
You can't call yourself a true blackjack enthusiast until you've developed a solid understanding of basic strategy.
For the rookies out there reading, the term "basic strategy" is used to describe optimal decision-making given all possible player total vs. dealer up card scenarios.
As an example, you might have heard the old maxim advising players to "always split aces and 8s." This simply means that, whenever you hold two aces or two 8s to start the hand, splitting them is always the most mathematically profitable decision, no matter what the dealer's up card happens to be.
Other decisions aren't so clear-cut, however, which is where basic strategy charts come into play. By forming a grid containing all hard and soft player totals on the left, and all dealer up cards on the top, a basic strategy chart shows off every optimal decision a player can make.
Sitting on a hard 15 against the dealer's 5? Well, the best play here is to stand and hope the dealer goes high card or high card to bust. But when you have a hard 15 against the dealer's 17, you'll need to buck up and take the hit to play this tricky spot correctly.
The charts themselves can be a bit complicated at first glance, and although it's in your best interest to learn the full versions, the following "cheat sheet" is a great way to memorize the most important guidelines.
When you have 12 through 16, and the dealer shows a 2 through 6, stand.
When you have 12 through 16, and the dealer shows a 7 through ace, hit.
Always split a pair of aces or a pair of 8s.
Always double down when you have 11 vs. dealer up cards 2 through 10.
When you have a "soft" total of A-2, A-3, A-4, A-5, or A-6, always hit (or double down when allowed).
Using basic strategy lowers the average house edge on blackjack from 1.50% for gut instinct players to under 0.50% on average, depending on the house rules. And speaking of those rules, you can find six different color-coded basic strategy charts, one for each of the most common rule setups found in major casinos, for only $14.99 on Amazon.
2 – Quiz on 129 Player Total vs. Dealer Up Card Scenarios
Once you've studied your basic strategy and committed the optimal plays to memory, it's time to test your knowledge.
Thanks to the fine folks at online quiz platform Sporcle, you can run through 129 player total vs. dealer up card decisions in a timed-test format. For each entry, just enter H if hitting is the right play, S for stand, D for double down, and P for split. If you're incorrect, the entry won't get filled in. When you see the letter you typed appear in the box, you'll know you've made the correct play.
Give this blackjack strategy test a whirl and challenge yourself to attain a success rate of at least 90%.
3 – Glossary of Common Blackjack Terms and Slang
The best gambling games are made even better because of the unique subculture.
You only need to spend a few minutes at a crowded craps table to see this dynamic in action. Players and dealers alike can be found casually exchanging code words like "yo-leven," "boxcars," and "garden" on the fly, turning the simple act of rolling dice into something special.
Slang isn't quite as prevalent in blackjack as it is among craps players, but you'll still need to learn a fair bit of insider lingo before you can truly understand the game.
To get acquainted with the unique vernacular of blackjack, along with basic terminology that governs the gameplay, check out this handy glossary before your next trip to the casino.
4 – 3:2 Payout Tables in Las Vegas
One of the worst things to happen in the blackjack world occurred when casino operators decided to do their players dirty.
By adjusting the payout on a natural blackjack from the traditional 3:2 rate and making it 6:5 instead, corporate casinos instantly lined their pockets. Whereas before they were paying players $15 for blackjack on a $10 wager at 3:2 odds, the casinos could now pay out only $12 using the 6:5 odds.
As you might imagine, these watered-down payouts ruined the game's house edge for regular and basic strategy players, inflating it from 0.50% to over 2% on average.
Unfortunately, these 6:5 tables have become the industry standard, but you can still find a handful of 3:2 holdovers scattered throughout Sin City. Check out our regularly updated Las Vegas blackjack survey to find out where.
5 – The Best Blackjack Books Money Can Buy
The realm of blackjack literature is set apart from the rest of gambling strategy books for one simple reason — this is a skill game that smart players can beat.
Beginning in 1957 with Playing Blackjack to Win: A New Strategy for the Game of 21, a 92-page volume describing the first postulation of basic strategy decisions devised by a team of four mathematicians, blackjack books have helped ambitious players approach perfection.
Edward O. Thorp followed up five years later with Beat the Dealer, a book which contained not only basic strategy, but also the first system by which astute players could count cards to gain an advantage.
From there, the floodgates opened, and blackjack fans today have hundreds of titles at their disposal. To find the bestselling blackjack books on the market check out Amazon's list and use the reviews to find top-rated titles.
6 – Blackjack Equipment for the Man Cave or Private Casinos
If you want to take your love for blackjack to the next level by running your own game, either for fun or as part of a private casino enterprise, look no further than the massive inventory on BlackjackTableSupplies.com.
You're sure to find something you like here.
7 – Like-Minded Card Players Using Online Blackjack Forums
The internet at its best is a place where people can come together and communicate, typically about their favorite hobbies and passions.
If you're looking to swap strategy insights and talk shop with fellow blackjack diehards, check out BlackjackTheForum.com to find a thriving community filled with message boards, chat rooms, and other resources.
8 – Guide to Playing Blackjack at the Best Online Casinos
Blackjack players don't need to visit land-based casinos to enjoy playing blackjack. They can also play from the comfort of home, or even from mobile devices.
Our guide to the best online casinos will help you find reputable and highly rated online casinos to paly at.
9 – Biographies of the Best Blackjack Card Counters
They say past is prelude, so why not take a stroll through blackjack history by reading about some of the best card counters the game has ever seen?
Check out this page for more.
10 – Training Tool to Teach Yourself How to Count Cards
The art of card counting has definitely fallen by the wayside in the era of multiple-deck shoes.
Despite the decline, however, observant players can still give themselves slightly better odds by tracking exposed cards.
To test your card counting abilities, search around for an online training tool. There are plenty available for you to utilize.
Choose a blackjack card counting system, and it'll teach you the value system used and when you should increase or decrease your betting amounts.
Conclusion
When you have the proper blackjack resources found above at your disposal, even a cold deck can't stand in your way. Between basic strategy, 3:2 payout table selection, bestselling blackjack books, and even a bit of a card counting, you'll become a complete player capable of crushing the house when the cards cooperate.
And even when a cold deck does happen to strike, these resources will help protect you from the ravages of variance while less informed players see their bankroll go up in smoke.
August
Casino of the Month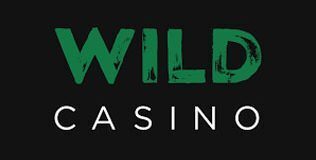 Welcome Bonus
250% up to $5,000