10 Players Gatland Should Not Pick for the 2021 British and Irish Lions Tour

With just weeks until Warren Gatland announces his squad for South Africa, predictions for the 2021 British and Irish Lions XV are everywhere.
Gatland will put us out of our misery on May 6 when he names his 36-man party. But until then, current and former players, experts, pundits, and casuals will choose their best Lions XV for the upcoming tour.
Predicting every name that will take to the field in that first test against South Africa on July 24 in Johannesburg is not as easy as it sounds. But an even harder task is choosing the big-name players that won't make the British and Irish Lions XV, never mind the squad.
It's going to be tough to pick the players that don't deserve a spot on the plane. And there's certainly no upside to this task, given how delicate some rugby fans can be when their opinions are countered.
But someone's gotta do it.
With that in mind, here are ten big names that should not make the cut for the Lions.
Jacob Stockdale
Nationality: Ireland
Position: Fullback/Winger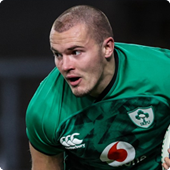 The Six Nations Player of the Tournament in 2018, Stockdale would have been expected to walk into the 2021 British and Irish Lions squad for this tour.
But four years is a long time in rugby. And Stockdale, who broke the record for the most tries in a single Six Nations campaign (7), knows this only too well.
Despite being an attacking menace for Ulster, his defensive woes in the green shirt have relegated him to a bit-part role for his country.
Injuries have contributed, sure, but the fact of the matter is that he is deemed a risk on the backfoot.
Unfortunately for Stockdale, this almost guarantees his exclusion from selection.
I mean, he would oversee defending against the world's best winger in Cheslin Kolbe if he was picked for the Test XV. Can you see that happening? I cannot.
Stockdale will not make the British and Irish Lions squad in 2021.
George Ford
Nationality: England
Position: Outside Half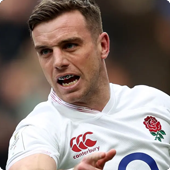 Like many England players, Ford's chances of making the 2021 British and Irish Lions XV was dented by a poor campaign.
For that, the finger can't be pointed solely at Ford. But there is little to protect any playmaker involved in what ended as a very disappointing campaign for the pre-tournament favorites.
Having been projected to finish 1st, Eddie Jones' men managed fifth.
At the heart of the problems the English encountered was a blunt attack. There was no Plan B, no forward momentum, and profligate playmakers.
Ford was arguably the most dimensional out half in the championship, failing to find those around him, and must take responsibility for that.
Once again, you can't blame Ford for all of England's troubles. But if the Six Nations was an audition for a place on the plane to South Africa, he failed.
Either way, it's a shame that the Leicester #10 will probably never wear the famous red jersey.
There have been worse players in his position over the years that have got the call. With that said, competition for places in the most important position on the teamsheet will likely edge him out.
What's more, Ford is probably not the man to spearhead the Lions attack against South Africa. He was hauled off in the 49th minute in the 2019 Rugby World Cup final against the Springboks, which pretty much says it all.
Rhys Webb
Nationality: Wales
Position: Scrumhalf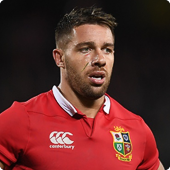 If Webb is called up to the Lions, expect eyebrows to be raised.
Still, the Ospreys #9 — who wasn't exactly surprised to be left out of the Wales squad for this year's Six Nations — is being touted as a player that should make the squad.
Granted, you will be hard pushed to find anyone without a Welsh lilt pushing for his inclusion, but they do exist.
Webb hasn't played for Wales since heading off to Toulon in 2017. To make matters worse, he picked up an injury that will keep him sidelined until the end of April, at the earliest.
Gatland is a big fan of Webb. But to pick him over other top candidates at nine would make a mockery of the selection process.
Mako Vunipola
Nationality: England
Position: Prop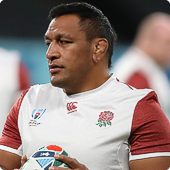 Saracens prop Mako Vunipola would have walked into a hypothetical Lions starting XV in 2018, 2019, and 2020.
But oh, how the mighty have fallen in 2021.
Not only has England's mainstay loosehead suffered from Saracens' relegation to The Championship, but his form has all but jumped out of a 34th-floor window and landed on a spike.
If Vunipola is picked for his third consecutive tour, it won't be on merit or form.
Rather, it will be on the value of his name, which isn't ideal now, is it? And given Gatland's reputation for staying cool while making some tough decisions, I wouldn't be surprised in the slightest to see him chopped without mention.
Let's not forget that Gatland, like anyone else with any modicum of rugby knowledge on the planet, will remember Vunipola's timid performance in the 2019 Rugby World Cup final against South Africa.
And that's pretty much the final nail in the coffin.
Of all the big-name players that shouldn't make the Lions, Mako's exclusion might surprise the most.
Garry Ringrose
Nationality: Ireland
Position: Center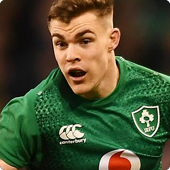 Once considered the heir apparent to Brian O'Driscoll in the #13 shirt for Leinster and Ireland, Ringrose has fallen somewhat short of those expectations.
An unpredictable and dynamic player on his day, there is no doubt that the Dubliner is one of the best centers in the Northern Hemisphere.
But I don't think he's right for this tour, and I'm pretty sure that Gatland will see things the same way.
Now, Ringrose has a great chance of making the squad because he offers something a little different to other candidates out there.
And let's not forget that Gatland was an admirer of the 26-year-old before the 2017 tour to New Zealand, even admitting to Ringrose being unlucky not to make the panel.
But with Robbie Henshaw the form 13 in the Northern Hemisphere and George North having an impressive campaign for Wales, Gatland will more than likely settle with Jonathan Davies ahead of Ringrose as the third option in this position.
Sure, there is an argument that Henshaw and Ringrose could make sense at 12 and 13, but some of Henshaw's recent performances at outside center have been awesome. And sacrificing that for the inclusion of a lukewarm Ringrose feels counterproductive.
Given that Bundee Aki and Henry Slade are both capable of playing 12 and 13 (as well as 10, in Slade's case), it doesn't look good for Ringrose.
Manu Tuilagi
Nationality: England
Position: Center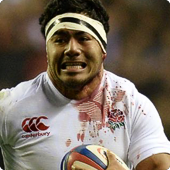 When the stars align, Tuilagi is nothing short of a bolt of lightning in the middle of the park. He is the ultimate center, and one that South Africa will not want to line up against.
He can turn a game over with the click of a finger, offering kind of physical punch that other players on the Lions panel can only dream of.
But let's be honest — he's made of glass.
I mean, how in the name of Bill McLaren has England's star player made just 43 appearances in ten years? Injury after injury after injury. That's how.
As much as any Lions fan would love to see the Sale Sharks star bursting through the tackles of Damian de Allende and Siya Kolisi, it cannot be fair to include the guy. I mean, he's still injured as I write this, although has taken salsa lessons to aid with his recovery.
Non-English Lions supporters can now relate to the frustration England fans feel over. We would all love a fit and healthy version of the man out there, but the risk outways the gamble.
Other than circumstances truly out of the leftfield, Tuilagi should not make the Lions squad for South Africa.
Dan Biggar
Nationality: Wales
Position: Outside Half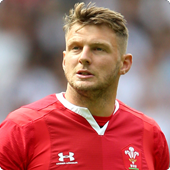 I apologize in advance for raising the blood pressure of many Wales fans here, but I'm not sold on Biggar making the plane.
There are a few reasons why I don't see the Northampton Saints number 10 being the man for the job.
First, he's not the most dynamic out half operating right now. I believe that Wales' highly fortunate Six Nations wins have led to a lot of fans forgetting that.
Second, Biggar's place in the squad would likely be at the cost of leaving Jonathan Sexton at home.
And while I'm more than aware of Sexton's age and declining skill set, he had an excellent Six Nations, which was topped by a 22-point haul in a masterful performance in Ireland's 32-18 win over England.
Finn Russell and Owen Farrell will be the first two tens named by Gatland. And rightly so.
But if he forsakes the reliability, experience, and value of Sexton to take Biggar on tour, I think there will be a lot of disappointment among fans.
Biggar has hardly set the world on fire in recent years. Yes, he is a solid 10, but he doesn't offer much outside of that. I would go as far as to say that his reputation among refs could come back to bite the team in the ass if he is played in any of the tests.
Will Dan Biggar make the British and Irish Lions squad? He probably will. Regardless of the fortune Wales had in winning the Six Nations, he is the out-half with the medal around his neck. He is also a player Gatland knows well.
But as a touring player, he doesn't excite me.
Ellis Genge
Nationality: England
Position: Prop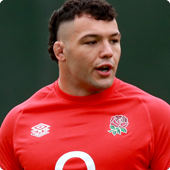 Lacking class, decorum, and common sense, Genge made himself about popular as one-winged jumbo jets following the 2021 Six Nations.
Just how he escaped citing for repeated elbows to the head of the downed Jonathan Sexton was baffling.
Even more than referee Mathieu Raynal's decision to pass over an opportunity to punish him for his actions.
But the Leicester Tigers prop will more than likely meet karma by way of a snub from Gatland on May 6. And rightly so.
Genge, although offering a lot that fits the Gatland mold of prop, is showing himself to be an absolute liability on the pitch. And the last thing anyone associated with the Lions wants is a player that lacks discipline and common sense.
Imagine it now — South Africa and the Lions are one apiece in the series, with 15 minutes left on the clock in the rubber match. The Springboks lead by 3 points, but the starting Lions loosehead is injured.
Can you imagine relying on Genge to come on to change the game?
At 25, he still has a lot to learn. Thus, there is time for the "Baby Rhino" to pull in his horns, so to speak. But as of right now, Ellis Genge should not make the Lions Squad for 2021.
Jonny Gray
Nationality: Scotland
Position: Lock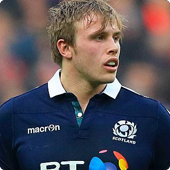 Now, this is a toughie, as Exeter's monster in the second row is a player that would, in a perfect world, be one of the first locks the plane to South Africa this summer.
His work rate is phenomenal, and his tackling stats are out of this world. For example, Gray has a 100% tackling completion rate for Scotland as well as 97% for Exeter.
You don't see stats like that every day, and both sum up just how dedicated to club and country the Rutherglen-born giant is.
Although it might upset Scotland fans to hear this, I don't think Gray will make the tour.
Of all the players that should be picked for the British and Irish Lions, he has an exceptionally strong case. Especially after his heroic performance in Scotland's win at Twickenham in February. But there are better locks ahead of him.
Maro Itoje, James Ryan, Tadgh Beirne, and Iain Henderson keep Gray in the "hopefuls" category.
Still, I think there are better options in the second row, judging by Scotland's dreadful lineout during the Six Nations.
Billy Vunipola
Nationality: Scotland
Position: Number 8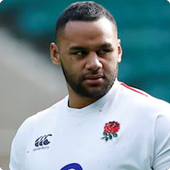 Like his brother, Mako, Billy Vunipola was the best in his position on the planet not too long ago.
A crucial player for England and Saracens, both sides were clearly weaker in his absence.
Ferociously powerful in the loose and about as impossible to prevent as the sun coming up, Vunipola was one of the first names on Warren Gatland's itinerary for the 2017 tour to New Zealand.
But a lot can happen in the space of a British and Irish Lions cycle. Vunipola shows that while form is temporary, but class is permanent, an array of injuries will eventually catch up with any player.
What's worse, rust has a terrible habit of forming when you're plying your club trade in the second division of English club rugby.
Will Billy Vunipola make the 2021 British and Irish Lions squad?
Sadly, for the dynamic number 8, I doubt he will. And if Gatland decides against reserving a seat on the plane for the English backrower this summer, he might end his career without a single start in the famous red shirt.
With the likes of CJ Stander and Taulupe Faletau ahead of him, don't expect to see Billy on the plane.
Will These Players Miss Out on 2021 Lions Squad Selection?
Warren Gatland announces his picks for the 2021 British and Irish Lions squad on May 6.
And while it's conceivable that as many as seven of these players could make the squad, I don't believe that any of them should.
I have given my reasons for why these players should not tour South Africa in 2021 and hopefully have made it clear for all reading this.
Half of the players above are English. But let's be honest, most of the Lions players will be England internationals.
Given the least players included will be Scots, it's no surprise to see just one Scotland international named above.
Ultimately, it's up to Gatland to decide who makes the British and Irish Lions squad and who doesn't. And regardless of his selections, someone is going to be disappointed.
Well, that's that for now. Make sure to keep your eye on our rugby blog for more content like this.