The 10 Most Valuable Soccer Rosters in 2020

There has been a lot of money in soccer for years now, which has led to the players securing some astronomical contracts. But buying expensive superstars is not the only way to add value to your roster.
Some teams have been able to develop their players into world beaters that every club wants to have on their books.
In this post, I look at which ten clubs rank at the top of the pile when it comes to value in their squad. This chart alone does not tell the full story, but it does give a good insight into the strategy of some of the biggest organizations in club soccer.
We can't be certain when things will go back to normal and what consequences will these clubs have to endure, so writing this now gives us a good chance to revisit once we return to a normal soccer routine.
There is bound to be some movement with all the financial uncertainty, and this may affect the sporting side of things for a long time. But before we start the debate on what power shifts are going to occur at the top level, let's look at this ranking of the top 10 most valuable soccer squads in 2020.
10. Manchester United ($885m)
Things haven't been the same for the Premier League juggernaut since the retirement of Sir Alex Ferguson. It's been a long time since they have had a good chance of clinching the league title, and a single Europa League triumph does not mask the fact that the club looks to be some way off from the elite right now.
Despite that, United still boasts a quality roster on paper. No doubt, a big chunk of their overall player value is represented by Paul Pogba, who made his return to Old Trafford in a deal that saw the club pay an excess of $100m.
We're yet to see how his second chapter at Old Trafford will play out. Some say Pogba is unreliable and doesn't deserve his price tag. Others view him as a world-class player who can lead the midfield of any team.
I guess the truth is somewhere in the middle, and it is up to the Frenchman to prove his doubters wrong.
Another big transfer came this summer when the club secured established English international Harry Maguire. Fans have been crying out for a quality defender for years, and Maguire was a great buy on paper, but he is yet to show he can lead the line like his predecessor Rio Ferdinand.
In addition to the big transfers, we have to acknowledge the fact that United have had some shrewd deals in recent years, and some of the younger players have had a very positive effect on their market value.
Anthony Martial is a bit inconsistent but still has good bags of quality, and if United decides to sell, they will certainly make a profit. The same goes for young Welsh winger Daniel James, who has had a great start to life in Manchester.
But most importantly, Marcus Rashford has developed into an established Premier League goalscorer. Given the fact that the club didn't pay a single dime for their young star, his rise has definitely improved the roster's market value quite a lot.
9. Chelsea ($934m)
Despite losing superstar Eden Hazard, the current Chelsea squad still holds good value with a good mixture of seasoned professionals and rising stars. The prognosis ahead of the 2019/20 season was gloomy for the Blues, but new boss Frank Lampard has had a mostly positive tenure at the Bridge so far.
There have been some shaky moments brought about by inexperience and injuries, but credit to Lampard for steering the ship in the right direction and keeping the team in contention for a Champions League spot.
Without a doubt, Lampard's biggest achievement so far has been successfully blooding youngsters like Tammy Abraham, Mason Mount, and Fikayo Tomori. Some of those kids took the places of much more experienced pros at the start of the season, but their form didn't allow the critics to have too much of a say on that.
Both Abraham and Mount were electric on the offense by both scoring and providing for their teammates, while Tomori strung together a great run of solid defensive performances.
No doubt, these three players as well as the emerging Callum Hudson-Odoi have increased the overall value of the team quite a lot since they are all academy graduates and the club hasn't paid anything for them.
Veterans like Azpilicueta, Pedro, and Willian still hold decent price tags, and the club also has some solid value in midfielders Jorginho and Mateo Kovacic.
While the youth approach has been a success so far, incoming transfers have been the bigger factor. Goalkeeper Kepa Arizabalaga and American star Christian Pulisic both commanded huge transfer sums and contribute a great deal to the current picture.
8. Atletico Madrid ($955m)
There was a time when Atletico Madrid was simply a selling club. The team did well over the years to unearth several gems like Sergio Aguero and Diego Costa, and their academy has also been efficient in molding young players for the rigors of La Liga.
However, as soon as coach Diego Simeone took the reins and the team really started to compete, they had to change their strategy and ensure some ready world-class talent was added to the ranks.
This is what has mostly driven up the team's current market value. They have paid huge sums for players like Joao Felix, Thomas Lemar, and Alvaro Morata.
There are still interesting prospects coming through the young ranks, but there hasn't been one that has really caught the eye in a while.
It's quite understandable that the club has taken this route. Simeone has raised the bar, and you can't expect to compete with the other top teams without huge investments.
It will be interesting to see how this affects their academy graduates in the future, but for now, Atleti is a serious force on the world soccer scene with several great players on the roster.
7. Tottenham Hotspur ($985m)
When Mauricio Pochettino was appointed as Spurs' manager back in 2014, things immediately clicked. The Argentinian quickly molded the squad to his liking by clearing out the deadwood and started immediately improving the rest of the pieces.
For years, Tottenham tried to buy their way into the Champions League, but their transfer policy was largely a bust. Pochettino has also added some expensive players to the fold, but the real deciding factor has been his ability to improve his players' level.
This approach has turned Harry Kane, Dele Alli, and Heung-min Son into genuine elite players that will command very high transfer fees if they are to leave the club.
Sure, there have been some big incoming transfers like Lucas Moura and Tanguy Ndombele, but Spurs find themselves in 7th place mostly because of the way Pochettino was able to continuously improve his squad.
The Argentinian coach is now gone, and Jose Mourinho will probably be a bit bigger spender, which might increase the club's market value even further. However, Christian Eriksen's departure in January could a be a signal of a break-up, and more stars might soon follow suit.
If Mourinho can't convince his best players to stay, this will be a big hit on both the sporting and the value front.
6. Bayern Munich ($1bn)
The club's transfer policy is simple. If a player in the Bundesliga becomes good enough, he goes to Bayern Munich. And I'm only half-joking.
The past decade has seen almost every player who has impressed in rival clubs ending up with the Bavarian outfit. Manuel Neuer, Robert Lewandowski, Mats Hummels, Mario Goetze, and many others have all taken that route in the past.
Neuer and Lewandowski are still on the books, and although both are now well into their 30s, they are still desired targets for other clubs. The same goes for Thomas Muller and Jerome Boateng.
But the biggest weight is provided by players in their prime like David Alaba, Thiago Alcantara, and Kingsley Koman.
When you add budding superstars Serge Gnabry, Leon Goretzka, and Joshua Kimmich, you can easily see why Bayern is in 6th place despite not being among the biggest spenders in soccer.
5. Paris Saint-Germain ($1.01bn)
Speaking of big spenders, PSG is definitely right up at the top. Their Qatari investors have been buying big since they took over, and the club has had some amazing talent on the books in the past few years.
The current squad includes players like Neymar, Kylian Mbappe, Mauro Icardi, Angel Di Maria, and Edinson Cavani, who all commanded mega transfer sums.
The roster also includes internationals Marco Veratti, Layvin Kurzawa, Julian Draxler, Idrissa Gueye, and Ander Herrera.
Most of these players were bought in their prime right when they were making the most noise in the soccer world. Neymar and Mbappe were the marquee signings, and you can definitely tell just by looking at how much they cost.
This is PSG's way, and I'm curious to see whether they will be able to keep up the same tempo once soccer in Europe resumes. The owners desperately want a Champions League trophy, and they might cut off the investments at some point if this dream continues to grow more and more expensive.
4. Barcelona ($1.17bn)
Despite the fact that Lionel Messi will turn 33 in June, he is still rated as one of the most expensive players on the planet. He represents a big chunk of Barcelona's overall value, but it's not like the club has been passive on the transfer market these past few years.
Luis Suarez, Philippe Coutinho, Ousmane Dembele, and Antoine Griezmann are some of the most expensive transfers in history. And bringing in Frenkie De Jong and Arturo Vidal was not exactly a cheap affair.
There are some good youngsters like Ansu Fati and Sergi Roberto making their way into the first team, but Barcelona's current value is mostly coming from their huge incoming transfers.
3. Real Madrid ($1.18bn)
Madrid lost Cristiano Ronaldo but still edges Barcelona for the third spot. This was helped greatly by the capture of Eden Hazard and Luka Jovic in the summer. The club also paid big bucks to get some of Brazil's biggest talents in Vinicius Junior and Rodrygo and has a squad full of seasoned internationals.
Thibaut Courtois, Sergio Ramos, Luka Modric, Gareth Bale, Toni Kroos, Isco, and Karim Benzema are still elite players, and I would have every single one of them on my team.
Young pros Marco Asensio and Brahim Diaz have the potential to increase Madrid's value even further in the coming seasons.
Real are still one of the big spenders, but recent years have seen them emulate rivals Barcelona in two of their specialties — buying young Brazilian talent and promoting academy players. It's something that definitely bodes well for the future of the club.
2. Liverpool ($1.31bn)
Liverpool has spent big on both goalkeeper Alisson Becker and defender Virgil van Dijk but has mostly improved their roster value with internal development.
Under the mentorship of Jurgen Klopp, players like Mohamed Salah, Sadio Mane, and Roberto Firmino have all become world-class superstars and have formed one of the deadliest attacking trios in the modern game.
If any one of those guys decides to leave, I doubt that the club will let them go without someone paying near-record sums for their services.
But it's not only been down to these three. Klopp has successfully integrated full-backs Andrew Robertson and Trent Alexander-Arnold into his starting lineup, and both youngsters have impressed so much that they are now considered the best pairing in the sport.
Alexander-Arnold has also become a full English international, while Robertson has been handed Scotland's armband.
One trait of a successful manager is to make a decent player look like a world-beater, and Klopp has definitely achieved that with Wijnaldum, Milner, and Joe Gomez. And this further contributes to the team's current market value.
It's good news all around for Liverpool, and they are surely regretting the circumstances right now, but even with all the uncertainty, the club looks to be in great shape for the future.
1. Manchester City ($1.42bn)
The club will almost certainly be losing its Premier League crown but is not budging from the top spot in this category.
It's true that Man City's team has had amazing success on the domestic scene in the past few years. However, this not come without heavy investment.
Since taking the reins at the Etihad, Guardiola has sealed some mega transfers, which has added even more value to the already expensive roster.
Ederson, Laporte, Stones, Mendy, Mahrez, Sane, and Bernardo Silva were all signed in blockbuster deals, while Sergio Aguero and Kevin De Bruyne have maintained their status as two of the best players in soccer.
Although big spending is mostly why City takes the prize here, we must also acknowledge Raheem Sterling's growth under Guardiola. The winger has reached a new level, adding goals and great decision-making to his game.
However, not much is happening on the youth front. It's true that Pep has provided minutes to players like Phil Foden and Oleksandr Zinchenko, but City still pretty much relies on ready-made stars, which was the main reason why Brahim Diaz and Jadon Sancho decided to further their careers elsewhere.
City may be hit hard by the pause, and there is also uncertainty over their future involvement in the Champions League, but there's no denying that they have a magnificent squad right now.
Final Words
Things may look very different soon as nobody can predict how this hiatus will affect the top clubs, but I hope this has been an interesting read for you.
As we're all patiently awaiting the return of European soccer, be sure to check our blog for more news, updates, and analysis.
AUGUST
Casino of the Month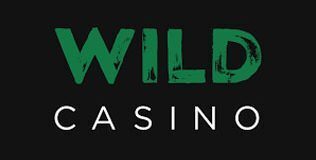 Welcome Bonus
250% up to $5,000
Read Review
Visit Site