10 Most Shocking Picks in NFL Draft History

There are many reasons a player may be considered a "shocking pick." It could be that a ho-hum player was chosen before a college standout, an unknown player from the opposite coast chosen before a local hero, or simply that the fans had strongly hoped for a different selection and made their outrage known.
Here 10 of the most surprising picks in NFL Draft day history who have stood out for varying reasons. Some were overvalued, some undervalued, and some still have football fans scratching their heads.
Sebastian Janikowski, Placekicker – Oakland Raiders, 2000
Not only was Janikowski's selection at 17th pick overall in round one of the 2000 draft surprising, but it is also considered one of the worst draft picks by any team, ever.
As a teenager, Janikowski played soccer for Poland. After coming to the US, he was a rising star in the soccer world before being convinced to go out for football in his last year of high school. He was able to kick 80-plus-yard field goals with precision and was named an All-American.
So the Raiders thought they'd use a first-round pick on this man with the golden toe. Unfortunately, as with so many other men who don't transition well to the big leagues, Janikowski failed to impress in his rookie season. He succeeded in making only 2/3 of his field goals.
He got his rhythm later, but by then, he was already considered an official "draft day bust."
It is rare for a placekicker to be drafted, and to be drafted in the first round is almost an outrageous draft choice by the team. Furthermore, placekickers spend very little time on the field, so for Oakland to spend their pick on a kicker was to declare that the rest of their team was already perfect and filled out and there were no holes. With a 12-4 season in 2000, maybe they were right.
Mario Williams, Defensive End – Houston Texans, 2006
This player, who was the number one overall draft pick of 2006, was flying way below the radar coming up to draft. Very few people knew who he was and what he was capable of. So how did the Houston Texans' GM know to check out Williams at his alma mater more than half a dozen times in Williams' senior year?
Williams played for the Wolfpack at North Carolina State. He was with the team for only three seasons yet managed to pin down the sack record while he was there.
Williams did 35 bench presses at the combine and had a 10-foot broad jump and a 40-inch vertical jump, all notable achievements for this 6'6", 295 lb. (pre-draft) player. However, draft watchers thought for sure that the Texans were going to choose Reggie Bush.
Bush was a running back out of USC, and while there, he was recognized as an All-American, a Pac-10 Player of the Year, a Sporting News Player of the Year, and the Associated Press Player of the Year.
Bush also won the Heisman, even though he had to later give it back because he apparently received gifts inappropriate for an NCAA college player to receive, such as a limo ride and other "lavish" offerings.
Williams won nothing like the long list of honors accorded Bush. However, the Texans saw something in Williams they liked, and they chose him for their number one pick.
Williams went on to start every game in his rookie season and recorded nearly 50 tackles and four sacks. He went on to be a four-time Pro Bowler. In hindsight, no one questions his worth on the field. But the time of the draft, his selection was jaw-dropping.
Bush was chosen right behind Williams, at the number two pick overall. He went on to take the Saints to the Super Bowl and was inducted into the team's Hall of Fame.
Donovan McNabb, Quarterback – Philadelphia Eagles, 1999
Imagine playing your heart out in college, hoping to be a contender for the NFL. Then draft day comes, and you are the number two overall selection. Not only is it a great day, perhaps the greatest of your life, but at number two in round one, it means you are among the best of the best.
Your name is called; you have been selected by the Philadelphia Eagles. You stand up to make your victory march to the stage, only to be met by loud, angry booing, yelling, abuse.
Philly fans did not want McNabb. "McWho?" They asked. "Are you McSerious?"
They had been hoping the selection would be given to Ricky Williams, running back. Williams was already a hometown sports star, playing in Phillies' minors. What could be more appropriate than bringing him into the big leagues, exchanging a diamond for the gridiron?
But it was McNabb who the Eagles took as second pick overall, to the fury of Eagles fans (who, to be honest, are furious with a lot of people. And things. And even famously booed Santa Claus in 1968 when he dared to show up to a game to bring them cheer).
How did McNabb respond to Philadelphia's negative response to him on draft day? He took the team to the Super Bowl, only the second time they'd made it to the Big Game in their entire existence as a team. He was also voted to the Pro Bowl multiple times and was entered into the team's Hall of Fame.
Ken O'Brien, Quarterback – New York Jets, 1983
It wasn't that the Jets chose O'Brien that is the shocker. O'Brien was a decent player, and it's not jaw-dropping that he was chosen 24th overall.
What was shocking is that the Jets could have had mighty Dan Marino, but they passed on him to take O'Brien. No one knew what the Jets were thinking to make this choice. Decades later, we still don't know what was going through their heads.
Was it because Marino had a rep as a hard-partying player who may make lifestyle choices that could compromise the team down the road? Because if that's the real reason, then half of all NFL players wouldn't be draft-worthy.
So the Jets got O'Brien, and the Dolphins got to enjoy Marino for the better part of two decades, during which Marino was NFL MVP, elected to the Pro Bowl nine times, and was the league leader in passing yards five times.
Eric Swann, Defensive Tackle – Phoenix Cardinals, 1991
Scouts know that college football performance is the prime indicator of NFL success. It's not failproof; no system is. But it's certainly better than the combine for determining how a player will not only do with the ball, but how he'll interact with his teammates and how he plays under pressure.
Enter Eric Swann. Eric had no college football career to speak of. Nor did he attend the combine. He did play one year of minor league football, but even so, he was considered a very risky draft pick.
So how was Swann drafted sixth overall, right there towards the top of round one? And what did the Cardinals have to go on, to give up their first-round pick to this nearly unknown quantity?
Twenty years old, Swann stood 6'5" and was lugging around 340 pounds. But apparently, his speed was good for his size, and that combination is rare enough that Phoenix took a chance that Swann would become a star defensive lineman.
With the Cardinals, Swann alternated between playing well, sustaining injury, and appearing unfocused on the field. He worked through whatever was distracting him, though, and did go on to become a standout member of the defensive line. In fact, when he re-signed with the Cardinals, he was given the largest contract the team had ever given a player at that time. Nonetheless, he started out as one of the most shocking NFL Draft day selections.
Bo Jackson, Running Back – Tampa Bay Buccaneers, 1986
Jackson was the number one draft pick, and the Bucs chose him even though they knew that they would not be able to meet his demands. Bo was on fire that year, and he had a baseball career, as well. He was the least desperate player in the draft. Bo could basically write his own ticket.
Why did the Bucs choose Jackson when they knew he would ultimately sign with another team? No one can answer that, not even to this day. Maybe…a desperate hope that Bo would want to live in Tampa Bay?
Hugh Culverhouse, owner of the Tampa Bay team, didn't like spending. In fact, he was a notorious spendthrift. When he chose Jackson, heads swiveled toward him, eyes wide with disbelief. Did Culverhouse really think he and Jackson could agree to terms?
He must have, because otherwise, why would he waste his first-round pick on Bo if he didn't think that the Bucs had a snowball's chance in hell of signing the guy?
There is a rumor that Bo suspected Tampa Bay of getting him in trouble with the NCAA, which affected his college baseball career, and he swore that he'd never play for the team.
Whatever the reason, the Bucs wasted a number one draft pick on Jackson.
The Heisman-winning number one draft pick signed with the Los Angeles Raiders in the 1987 draft, in the seventh round.
Tommy Maddox, Quarterback – Denver Broncos, 1992
The Broncos had a first-round pick. Who would they choose? It wouldn't be a quarterback; the team already had Elway. Although…the team and Elway were having issues at the moment.
Elway injured his shoulder halfway through the season. He and coach Dan Reeves weren't getting along. Reeves had made a winning team of the Broncos, and they'd enjoyed several successful seasons. But rumor had it Reeves was looking for an Elway replacement if Elway continued to be fractious.
Reeves used his round one draft pick to bring in Maddox. Maddox played second fiddle to Elway. Maddox failed to impress, but to be fair, Elway was a tough act to follow. Maddox was only with Denver in '92 and '93 before going on to play with a handful of other teams over the years.
Elway continued with the Broncos, taking them to the Super Bowl twice in the late '90s.
Maddox did find success later in his career. But when Denver used a round one pick on this unknown when they already had a superstar quarterback, a pick that ultimately did nothing for the Broncos, Denver observers were in shock.
Darrius Heyward-Bey, Wide Receiver – Oakland Raiders, 2009
The Raiders got the seventh overall pick in 2009. When they chose Heyward-Bey, the players not chosen were thinking, "Say what?"
As happens so often, a team gets lured by fast and fancy combine performance. Why? It's true that you want a wide receiver to be fast, and Heyward-Bey's dash performance was an impressive 4.3 seconds.
However, performing an isolated task, such as the dash or the bench press, is not indicative of solid team performance. Heyward-Bey had not been impressive in college and proved to be unimpressive with the Raiders. In four seasons with Oakland, he made only 11 trips into the endzone.
The combine is a tricky subject. Good combine numbers equate to solid NFL performance just often enough to justify the event. Also, no one has come up with a better way to scan the performance of the most sought-after potential draftees in a finite period of time.
However, combine stars fail in the NFL often enough that for an owner to choose a player solely on combine stats raises eyebrows, big time. Heyward-Bey is just such a warning.
Aaron Rodgers, Quarterback – Green Bay Packers, 2005
The Packers should get on their knees and say 23 prayers for all 23 teams who passed on this stellar QB, allowing Green Bay to cherry-pick Rodgers for their own squad.
Rodgers was a top prospect and has proven to be a league superstar. How did he end up waiting in the green room while player after player was chosen before him? Did he think the world had gone mad? Had the world actually gone mad?
Some speculate that Rodgers had an in-your-face attitude that some franchises weren't sure they wanted to deal with. What is more certain is that not many teams needed quarterbacks that year.
If you look at the 2005 draft list, you can see that, aside from Alex Smith, the quarterback who was drafted by the San Francisco 49ers as the first overall pick, there were few quarterbacks chosen.
Running backs, wide receivers, and defensive backs were the positions chosen first and foremost that year. It was a tough draft class for quarterbacks. But still, for Rodgers to be chosen 24th was a shocker.
Let's back up. No big-name college wanted Rodgers. He went to Butte Community College and took them, in his freshman year, to number two in the nation off a 10-1 season.
The Cal Berkeley coach saw him when the coach dropped by Butte to check on another player and brought Rodgers onboard. At Cal, Rodgers had an interception percentage of between 1% and 2% in 2003. That's almost nil. Kind of…noteworthy, if one is a quarterback.
In his last year of college, which was his junior year because he wanted to skip his final year to take part in the NFL draft, Rodgers had a 67% pass completion. Of course he thought he'd be chosen much sooner than 24th.
When the 49ers chose Alex Smith as their number one pick, and then Rodgers had to sit there as running backs and defensive backs were continuously called up to the podium before him, you had to wonder what was going through his mind. Maybe he thought it was a nightmare.
It was a nightmare, but not for Rodgers. The bad dream was saved for every team that passed him over and who has suffered losses at the hands of the Green Bay Packers because of it. For those of us who bet on football, Rodgers' MVP awards, his Pro Bowls, and his Super Bowl ring continue to stack the odds in favor of Green Bay.
Jake Locker, Quarterback – Tennessee Titans, 2011
The Los Angeles Angels wanted Jake Locker to play baseball for them, but he turned down baseball to focus on the NFL draft.
This college All-American was chosen eighth overall.
He retired just a few seasons later, leaving the Titans in a bit of a pinch. In interviews, it's implied that Locker loved the on-field job as QB but was less than enthusiastic about the off-field life of an NFL quarterback.
Locker felt lost and simultaneously overwhelmed and underwhelmed by the life of a pro ball player. Then he reportedly joined the other Titans QB, Hasselbeck, in a group baptism, standing in a pool of water, and Locker decided this was what his new life direction would be.
He now lives in a rustic, agrarian area, wears plaid shirts, and reads the Bible to his several children.
Self-awareness is priceless in a man, unless you paid $12.5 million to draft that man in his rookie year. Locker did have sufficient injuries in his first couple of seasons with Tennessee to use this excuse to justify his firm and unapologetic exit from the NFL, but now it seems that it was the lifestyle he was in a hurry to leave, not the risk of further injury.
In Conclusion
The draft is a day of high excitement, and it's only in hindsight that you can know if a pick will pan out or not. But there will always be those one or two surprise NFL Draft day picks, such as Aaron Rodgers having to lean to the right to let all the other top picks walk by, get signed, and have their picture taken. These are the moments that keep draft day interesting.
AUGUST
Casino of the Month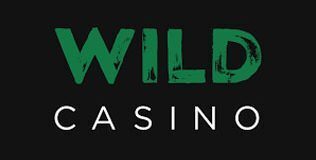 Welcome Bonus
250% up to $5,000
Read Review
Visit Site