10 Key Storylines Ahead of the 2021 NFL Season

The NFL is never short on drama. It's something different every year, and as 2021 approaches, there are a laundry list of storylines to track.
The biggest NFL storyline for 2021 – at least for now – is what will happen between Aaron Rodgers and the Green Bay Packers.
The ongoing drama in Wisconsin has completely altered betting odds for numerous markets, and depending on what happens, could reshape the NFL completely.
That's just one of the biggest NFL storylines heading into the 2021 season, of course. Here's a look at Rodgers' situation, as well as the other main stories to keep tabs on this year.
Will Aaron Rodgers Play for the Packers in 2021?
As noted, the biggest storyline in the 2021 NFL offseason has been one that will impact the NFC for the near and potential distant future.
Whether or not Aaron Rodgers is going to suit up and play for the Packers is not something most fans would ponder in an offseason.
There has been a ton of chatter about whether he wants to play for Green Bay. Many believe he is just taking his time and that the franchise will need to remain patient with their future Hall of Famer.
The Packers could have a disastrous season without him, and NFL sportsbooks already gave everyone a look to a Rodgers-less future, with Green Bay's win total coming in at 9.
Naturally, the Packers must pray he returns and has something close to the year he had last season. The reigning MVP is a pure joy to watch and the connection with Davante Adams was the best in football last year.
Green Bay has not had the success they have wanted in the postseason, but they feel that they will be back every season that Rodgers is there.
Many believed that Rodgers would be fine with his career if he called it quits or took a season off. While it has not gotten to that point officially, late August will be here before you know it. If he gets back to his MVP form and somehow wins the Super Bowl, there may not be another player talked about more.
The Packers are itching for another Super Bowl, and they have not come overly close in the last decade now.
Aaron Rodgers would enter the upcoming season at the age of 37 and still has three years left on his contract. He wouldn't become an unrestricted free agent until the 2024 season, and many believe he would retire since he would be 40-plus at the time.
It might be three seasons and call it a career for a quarterback that has given about as much as one could ask to a franchise.
Life after or without Aaron Rodgers would be a major struggle.
Going back to the 2008 season when Rodgers was the full-time starter to the present time, Green Bay is an atrocious 6-11-1.
Not having the superstar signal-caller has been tough to watch. The team went 3-6 in 2017 and that was rough as well. It included humbling and comic relief losses to Detroit, New Orleans, Baltimore, and Minnesota all at home. The Detroit defeat was a brutal one on Monday Night Football.
Life has not been enjoyable when you go from a top-five quarterback to a bottom-five or so starter. The hope is the franchise and Rodgers can patch things up together and be there for each other once the season begins.
If not, the talks will continue and it could get much worse before things get back to normal.
Can the Buccaneers Repeat as Super Bowl Champions?
What more can Tom Brady accomplish as he turns towards the age of dinosaurs in football terms?
TB12 has been known as the goat for a while now. Here we are coming up with new descriptions and reasons to love or dislike him even more.
For every magical postseason run he encounters, there are dozens of NFL franchises that just want a taste of it before their fanbase loses interest. It is easy and yet tough at the same time to describe all the success Brady has had.
Brady has 34 wins in the postseason, which is double any other quarterback in the history of the NFL. Joe Montana had 16 wins and there are many franchises that Brady has surpassed, as well.
Yes, you heard that correctly. Only Pittsburgh, Green Bay, and New England have more all-time playoff wins than Brady. The amount of success is remarkable and keep in mind the Patriots have the majority of their wins with TB12 at the helm.
The pieces surrounding Brady are highly successful players and it should be fun to see how much they grow under Brady.
Mike Evans and Chris Godwin were a solid tandem when Jameis Winston was their quarterback. Leonard Fournette had a productive postseason for Tampa Bay, and the addition of Gio Bernard should benefit Brady in the passing game.
All that plays into the Bucs being the favorite to come out of the NFC South in 2021.
The offensive line was fantastic in the playoff run, and the defense feasted on the opposition.
Lavonte Davis and Devin White both put together a tremendous tape and were able to roam sideline to sideline with no regard for human life. They were able to suffocate opposing running backs and tracked them down with ease.
Limiting Alvin Kamara and Aaron Jones (who left the game injured) is no easy chore, and that was one of the differences that allowed Tampa Bay to advance. For them to continue their dominance, the defense must perform with the best of them. It was their secondary that improved down the stretch.
Either way, this team has top-five talent in the league when healthy. Tom Brady will have a chance to reign supreme yet again.
How Will the Saints Adjust to Life After Drew Brees?
The last handful of finishes in the postseason for the Saints is going to leave a mark for a lifetime.
Many argued New Orleans had the talent and overall roster to win a Super Bowl at least once. It did not happen and now the Drew Brees era has officially ended with one ring versus the couple that most had imagined.
The Saints were poised to win a title for Brees with his career ending. However, that life has all been set aside and the show must now go on as they say.
The biggest issue with replacing Brees was all the simple things that he made look so easy. In-game adjustments and changes at the line of scrimmage will not be forgotten. He did it all for that franchise.
Jameis Winston and Taysom Hill are two players that must be able to fill the role for Sean Payton. These Saints offenses over the years have been a machine. Last season losing Brees and Michael Thomas for a portion of it certainly played a role.
Winston is just a few seasons removed from setting the NFL single-season record for most interceptions in a season (30). Taysom Hill made some throws last season that made you scratch your head for a while and many wondered what Payton was doing out there as the play-caller.
Hill is a tremendous runner and can dominate on some plays, but he has not shown enough consistency as an every-down pocket passer.
If New Orleans wants to return to the postseason and remain as a wild card contender, the offense will need somebody other than Thomas or Alvin Kamara to step up.
It truly is amazing what Kamara has done thus far in his career. Other than getting dinged up at times, he has had spectacular performances and seasons for that matter. He hauled in 81-plus catches in four consecutive seasons and has not caught more than 83 in a season yet.
Perhaps he will get closer to 90 this season with an added game on the schedule, but how about his Christmas Day virtuoso performance over the Vikings?
Kamara has been a fantasy stud from day one. Ever since he laced his cleats up it has been impressive, and a change of quarterback should not impact his numbers too much. Perhaps he doesn't get as many scoring opportunities as we have seen over the years.
Those six rushing touchdowns on Christmas were quite the present and the Saints have carried a ton of momentum seemingly into the postseason as well.
We have seen bizarre games in any dome game for that matter involving the Saints and seemingly all the results have gone against them.
Losing Brees should not prevent them from winning, but the other quarterbacks need to perform up to their pay grade or else this franchise could get into a major rut.
Many have wondered why this team keeps falling short in the postseason. It was sad to see Brees struggle with his health and decreasing arm strength.
The offense should still be productive regardless of who is under center, but Brees brings more experience and poise than most have ever had in the history of the sport. The leadership by Brees was evident and he will be missed.
This season could be tough without the former Boilermaker, but the roster is not bare. The Saints are still expected to be competitive and at least hover towards 8-10 wins.
It will be time for New Orleans and Payton to shine because many won't be picking them to find major success right away.
Which NFL Teams Will Surprise Us?
Since 1990, we have seen four new teams appear in the NFL postseason every season. That means there will be four teams every year that do not return to the playoffs and that certainly makes the overall fanbases happy that their teams have a chance at making the dance.
There will be disappointments along the way and injuries are tough to project, but that is why they play the games.
The top NFL betting sites like the chances of these three teams.
Those three are expected to be the best bets. These three have great chances of becoming playoff squads after failing to make it last season.
The 49ers bring a major pedigree to the table that will be tough to match since they have a physicality edge in most of their games.
They were just in the Super Bowl two seasons ago and went from a healthy bunch back then to completely injury-riddled in 2020. The hope is they will keep Nick Bosa and Jimmy Garoppolo healthy enough to make the impact that is needed.
Raheem Mostert and the entire backfield last season was a continuing nightmare that just would not end until they were officially eliminated from the postseason.
George Kittle has been a huge part of the franchise and impacts both the running and passing game. He is so barbaric on the gridiron that you don't want him changing the way he plays too much, but you do need him on the field healthy to a degree as well.
Without Kittle, the offense was not nearly as potent in either facet of the game. Luckily, Kittle is back and will be ready to hand out more punishment.
The fourth is a bit of a mystery, although I certainly have my personal favorites. Carolina is out of the NFC South and they drew a favorable schedule when the official release came out in May.
The Panthers actually stand out among potential 2021 NFL playoff sleepers.
They bring in new talent for their second-year head coach Matt Rhule and a healthy Christian McCaffrey should help. He was limited and hurt for the majority of the season last year and he came in as the clear-cut player that was expected to carry their offense.
Somehow, someway they still were competitive and that was with mediocre play from Teddy Bridgewater.
A couple of other teams that I am hard-pressed to ignore due to the major inconsistencies are the Arizona Cardinals and Miami Dolphins. The youngsters at quarterback are a major factor determining their fates, but the talent around them is improving.
The NFC West is much tougher than the AFC East. The biggest difference between the conferences could be the depth. The AFC has a handful of very good teams, and the NFC is fairly wide open for wild card berths.
Can the Chiefs Get to the Super Bowl Yet Again?
Kansas City has achieved more in the past three seasons than many franchises can accomplish in a decade-plus.
The expectations will continue to rise and that is nothing new for Andy Reid. Calling the offensive game plans has to be the most excitement Reid has ever had in his illustrious career.
Don't look now, but he is climbing up the all-time wins mark and another ring or two could put him above many legendary Hall of Famers.
He could be in a select group if these next few seasons go as planned.
Patrick Mahomes at times is on a level that only he can reach. In fact, he is presently trending toward being the next GOAT of the NFL.
The ability to buy time in the pocket and make throws under duress is truly a spectacle. It also helps that he has Travis Kelce and Tyreek Hill at his disposal.
Two of the five best pass-catchers in the NFL are always a bonus. These dudes are tough to limit let alone shutdown and the AFC is finding life difficult going against this fast-paced offense.
The crazy part is the Chiefs have not found much of a ground game yet. The drafting of Clyde Edwards-Helaire did not have nearly the impact that many thought it would. Luckily, CEH was just a rookie out of LSU and injuries shortened the effectiveness of his season.
Most teams cannot be relevant if they spend a first-round draft pick on a running back that does not produce, but life isn't as tough on the Chiefs. Their running back by committee approach worked well enough for them to win the AFC for a second consecutive season.
Darrel Williams and Darwin Thompson are capable backups and it was Williams that was the closer in the postseason. Williams made an argument to be the only reliable ball-carrier last season and that was of course with Damien Williams opting out for the season.
Williams has moved on with the Chicago Bears so CEH and Darrel Williams will be expected to move the chains when asked to do so.
Many teams do not need to always run the ball, but just enough when they need those third or fourth and shorts.
A team cannot be completely one-dimensional, but the Chiefs are arguably the one team that has proven to be dominant despite being heavily reliant upon their passing attack.
Despite this mild concern, KC has their collective eyes on perfection.
The AFC West is not a tough division heading into the year, but the AFC certainly will have teams firing on all cylinders to knock off the two-time defending AFC champions.
The likes of Buffalo, Baltimore, and Cleveland are the top teams on paper. Tennessee and Indianapolis are not far behind and they too bring a lot to the table.
After that, it could be wide open if a team like Los Angeles or New England surprises us a bit. It could be anybody's guess but those top five or six teams in the AFC seem to be knocking on the door next to Kansas City.
The biggest challenge could still be themselves and if injuries do not mount up, then it will be tough to unseat these Chiefs. Watch and enjoy them as you can since the NFL can change at the drop of a hat.
Who Will Win the Loaded AFC North?
The Buffalo Bills are absolutely in the mix, and perhaps the Titans. However, the Ravens and Browns feel like the two teams most capable of ending KC's run.
Nick Chubb, Kareem Hunt, JK Dobbins, and Lamar Jackson are sensational performers when toting the rock. The amount of size, speed, and awareness that all four possess is impressive.
Gus Edwards could enter the discussion since he has been a productive second-half bulldozer that has worn teams down.
Baltimore and Cleveland gave us arguably the game of the season last year in the regular season on Monday Night Football.
Lamar had the case of the runs per social media. However, it was his late-game heroics that proved to be the difference in that AFC North classic.
Baker Mayfield has a bevy of weapons around him and perhaps more than Lamar Jackson has. Jarvis Landry and Odell Beckham Jr. have not always been on the field a lot together in the NFL, but they have kept defenses honest when they are out there.
Beckham Jr. has not been himself these past three or four seasons due to health concerns. While he does not need to be elite to make Cleveland an AFC contender, just staying on the field would be a major bonus.
Baltimore is hoping they have a ton of youngsters step up at wide receiver since the passing game has had major issues now for a while. When the team falls behind the sticks it has become a guessing game as to whether or not the team can succeed.
Rashod Bateman seems to be the rookie that is destined to get the most chances for solid success with Lamar.
Mark Andrews at tight end is a mismatch and commands a ton of attention, but there needs to be more consistency in the passing game if they want to accomplish their goals of winning the division and being the top challenger to Kansas City.
Pittsburgh under Mike Tomlin has never had a losing season and they nearly looked as if they were going to go undefeated before the final month of the season went downhill.
Ben Roethlisberger is not getting any younger and his time in the NFL is winding down.
The Steelers should stay in a ton of games with an elite defense, but the offensive production has been way too inconsistent due to an offensive line that ranked among the worst in football last year.
They now have to replace four new starters and rookie Najee Harris may not be enough to help them become above the league average.
The Bengals under Joe Burrow will look to steal some of the spotlight away from the aforementioned favorites, but the line of scrimmage play will need to improve.
The perimeter has improved and the drafting of Ja'Marr Chase should help improve their win total. They still seem to be a few seasons away from playoff contention, but they will at least be a tougher out for the top dogs in the AFC North and beyond.
Overall, this division should come down to a few late-season showdowns between the Browns and Ravens.
Whoever can impose their will and win the battle at the line of scrimmage will likely be crowned divisional champions.
Home-field advantage should be huge this season and one of these teams will have a realistic possibility of getting a crack at the Chiefs with a trip to the Super Bowl on the line.
Which NFL Rookie Will Steal the Show?
The amount of special NFL rookies that dazzle us every season is always fun to watch. It is one of the key storylines that allows the NFL game to grow and many franchises are in desperate need of a facelift or at least some positive momentum.
Needless to say, there are plenty of 2021 NFL rookies to watch this year.
The Chicago Bears are thrilled to have Justin Fields and they should be. Their long history of disappointing signal-callers and lack of sizzle at the position has been an ongoing joke for decades.
Many still believe that Jim McMahon and Jay Cutler are the best quarterbacks they have had in franchise history since Bobby Douglas and Sid Luckman.
Fields has a bit of Bobby Douglas in his game in terms of the pure athletic and physical ability to carry a franchise on his back. Fields is a much-improved passer with great experience from the college ranks that have many intrigued on how much playing time we may see the former Buckeye garner in his rookie campaign.
The schedule is grueling early on, but there will be ample opportunities down the stretch of the season. The hope is for Fields to have major success down the stretch of the season with more favorable matchups.
The main trio in terms of the top three picks were all quarterbacks and they may all have completely different outcomes with their team.
Trevor Lawrence as a Jaguar will be great to watch as he tries to turn a one-win squad into a team that could threaten to hover at or near a .500 record.
The hype around Lawrence and his arm talent is already buzzing like crazy, too.
Big things coming for Trevor Lawrence ?? pic.twitter.com/B9kErDJcpu

— The Checkdown (@thecheckdown) July 6, 2021
Lawrence was the top pick due to his poise, experience, arm strength, and overall sense in the pocket. He does not play like the moment is ever too big for him and his ability to stay calm has helped him get to where he is.
Zach Wilson was taken second by the Jets and he will try to make the city that never sleeps stay awake and wary of where the franchise is headed.
Hopefully, the new coaching staff that will be led by Robert Saleh and Mike LaFleur (offensive coordinator) will start successfully. The division is far from easy and it may take time like most things to see major improvements made.
Trey Lance is the wild card of this bunch despite being taken third overall. Most love the upside and pure athleticism that Kyle Shanahan should be able to take great advantage of. Lance may need time before he gets the starting gig since Jimmy Garoppolo is expected to start.
Lance may not have a ton of experience under his belt coming from the FCS ranks, but the potential seems fairly worthy of getting a few extra looks in the preseason.
Kyle Pitts and Najee Harris both bring a ton of excitement to the skill players. However, the former Gator plays like a wide receiver and that is the position that has become vital in the NFL. Pitts will garner plenty of looks with Julio Jones leaving Atlanta for Tennessee.
Those wide receivers are being taken much higher in the drafts these days. Ja'Marr Chase, Jaylen Waddle, and DeVonta Smith are three marvelous talents.
Chase reunites with his former legendary college quarterback in Joe Burrow. Those two were unstoppable for a few seasons in Baton Rouge and the hope is the AFC North will see similar production in due time.
Waddle reunites with his former college teammate in Tua Tagovailoa and the pair could be electric like they were in Tuscaloosa. The Heisman winner gets left with another star-studded former college quarterback in Jalen Hurts.
The upside may not be there with the prior two pairs, but fans are thrilled to see the Eagles attempt to improve their chances of winning the NFC East.
The defensive stars may not look stacked on paper, but Micah Parsons and a pair of corners are primed for sensational rookie seasons.
Jaycee Horn of Carolina and Patrick Surtain of Miami will both be counted on to start right off the bat. All three of these teams are worthy of making that next jump to relevancy. So, any help from these rookies could be the difference between making and missing the postseason.
It will be great to have preseason games return to football. Having all the fans back inside the stadiums is something that rookies often feed off of early on in their careers.
Will Dallas Finally Get Off the Mat?
The Cowboys have not appeared in the NFC Championship game since 1995, which was 25 seasons ago. It ranks sixth among the longest current NFL droughts in conference title appearances and the Cowboy nation is not too thrilled about it.
Only Miami, Cleveland, Detroit, Washington, and Cincinnati have longer droughts.
I believe Dallas should just take it a game at a time with the way their seasons have ended up these past few years. So much disappointment with bad production and rotten luck with injuries has been their undoing.
Given the insane drama, it should shock nobody that the Cowboys will be featured on HBO's Hard Knocks this year.
Will Dak Prescott put together the best season of his career? He has not been the problem but the defense sure has been. The horrid play has forced Prescott and the offense must play mistake-free football.
Ezekiel Elliott will need to rise to the occasion and have one of his better seasons in his young career. The weapons out wide with CeeDee Lamb, Amari Cooper, and Michael Gallup have allowed the team some room for error.
The Dallas defense unfortunately was historically bad last season. It would not have mattered if Troy Aikman was in his prime and under center for the Cowboys. The division was an absolute mess and they could not put anything together.
Washington's defense dominated and we could see similar results. If the Cowboys do not get some of their youngsters such as Jaylon Smith and Micah Parsons to step up, then the team will have to step aside.
Parsons was brought in out of Penn State to shore up the front seven woes they have had these past few seasons. All their injuries and lack of production have been tough to endure.
The division is winnable with a lot of weaknesses still around and this could be the first season in a while that Dallas comes into a season with realistic chances of making a decent run. That is until things come crashing down like they often have.
Can the Cowboys at least come close to ending that awful quarter of a century drought?
How Will the NFC West Play Out?
The NFC West might be the toughest division in football for years to come.
Matthew Stafford finally heads to a successful franchise that is ready to win right now. Despite having never won a playoff game before, the newly acquired Ram signal-caller seems poised to put the franchise over the top.
They were able to get to the Super Bowl just a few years back with Jared Goff and the pieces are similar this time around.
Robert Woods and Cooper Kupp are tough to defend and there is no reason why Stafford can't be the missing piece to put them past Tampa Bay. The Rams will rely on their exceptional defense and superstars such as Aaron Donald and Jalen Ramsey always makes life less difficult.
The Rams are not necessarily the favorites to win their division, depending where you bet on sports online.
Just look at BetOnline, where the top three teams are priced remarkably close, and the odds can shift depending on the day.
The one issue I would take with San Francisco getting the nod anywhere is their questionable quarterback play. Jimmy Garoppolo is not among the top signal-callers in the NFL and if he struggles early in the season the team might be forced to play rookie Trey Lance.
Lance is far more athletic under center, but this team has some flashes of their days with Colin Kaepernick under center from 2011-2013. They are going to rely a ton on their ground attack and the ability to limit the opposition with their defense.
Fred Warner and Nick Bosa are those two young dudes that have been balling when healthy. Bosa is the key as a legit pass rusher off the edge that many teams cannot account for. Taking care of the ball and dominating the field position will be critical to their success.
Kyle Shanahan is a tremendous play-caller and will be relying on his young wide receivers and running backs to stay healthy. Raheem Mostert must have a fully healthy season since he has favorable opportunities running behind their solid offensive line. Deebo Samuel and Brandon Aiyuk bring a little bit of everything to the table as a wide receiver tandem.
The 49ers were the walking wounded last season and it was a disastrous season as they never truly had the chance to defend their NFC crown. We should expect them to be relevant this time around.
Seattle is a tough team to scout because of all their hot and cold performances these past few seasons.
Russell Wilson looked like the NFL MVP as of Halloween night last year. He soon turned into more of a trick than a treat as the team started to slowly fall off the map shortly after. Chris Carson and the running game had no room for error in the backfield and their abandonment showed on the field.
The franchise fired their offensive coordinator and the hope is Wilson can be so impressive that the run game does not need to be great for the team to achieve success. I wouldn't hold your breath, though, because the defense is starting to show signs of age.
Bobby Wagner is a future Hall of Famer and K.J. Wright has been a mainstay for the defense, and yet I do not think those guys will remain young forever. Jamal Adams played well last year, but he still had issues in pass coverage.
The defensive backs cannot defend on islands that well and their lack of pass-rushers has been evident for years now. This team could be a sleeper to win the NFC, but it won't be shocking if they miss the entire postseason.
Arizona might be even more of a hot and cold squad than Seattle due to their youth and inexperience. They were not accustomed to major success and then disappointed us all in a few weeks.
Kyler Murray needs to gear up better for a season where he needs to either play smarter or find ways of taking fewer bumps while in the pocket.
Overall, this division is an absolute gauntlet that may not be won until the final week or two of the season.
It will be the most physical division in the entire NFL and the play of the quarterback position more than likely will end up deciding who gets in the postseason and makes a deep run.
Are the Bills Here to Stay?
The Bills have had their struggles since reaching four straight Super Bowls and losing all four of them in the process. They soon had major quarterback woes after those Super Bowl losses, but all of that has been put to the side after the season that Josh Allen just put together.
The arms strength is off the charts as he may officially have the strongest arm in the NFL. He is impossible to defend in the pocket because he can escape pressure and make great throws on the run.
The only issue he has run into is when he backs up and panics, he sometimes takes an awful sack for a major negative loss. He also may or may not fumble the ball away, too.
We saw that on occasion and he nearly did that against the Colts in the final moments of the game. If he can avoid the disastrous plays and consistently takes care of the ball, the Bills will be winning a ton of games.
The Patriots had won 11 straight division titles in the AFC East and now they will be looking for their drought to end. They have their quarterback concerns for once and the Bills are solid favorites to repeat.
Take a look at the AFC East division odds going into 2021.
Stefon Diggs looks like one of the premier wide receivers in the NFL and that has proven to be a major difference in favor of Buffalo. Xavien Howard and Stephon Gilmore are two of the better defensive backs in the entire NFL and having Diggs alongside Allen has allowed the passing attack to flourish.
The Bills have a tremendous defensive back of their own. Tre'Davious White has been a stud for the Bills and he is vital towards their success.
Buffalo's defense was a major factor in their home games which often made them unbeatable. The one weakness they do need to improve upon is the questionable run defense.
The Bills ranked No. 17 against the run last season and they could see themselves matched up against the likes of the Ravens or Browns, who both are tremendous downhill rushing attacks.
It has not been since January of 1994 since the Bills have last made it to the Super Bowl and this looks like it will easily be their best chance in decades.
What will they have for us as an encore from last season? They were so electric a season ago and look even better on paper. With all their youngsters returning for more success, this will be a franchise to keep an eye on as they attempt to return to national prominence.
Betting on the NFL in 2021
Before you place any bets this year, it could be helpful to brush up on the biggest NFL storylines for 2021.
There is just so much to unbottle here. Betting on the Packers makes little sense until everyone knows what is happening with Aaron Rodgers.
That has a trickledown effect in the NFC North and the rest of the NFC, and may impact how you bet on Super Bowl 56.
Beyond Rodgers' situation, you also will want to keep tabs on the best incoming NFL rookies, and monitor several other division battles.
At some point, though, narratives are just the beginning, and you'll need to make the best bet possible with the information you have. Just be sure to keep these NFL storylines in mind – along with my analysis – before finalizing your 2021 NFL wagers.
Want more NFL content as the new year approaches? Check out some more posts below.
September
Casino of the Month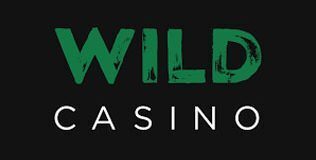 Welcome Bonus
250% up to $5,000