10 Fantasy Football Sleepers You Should Draft in 2021

If you ask me, fantasy football is the most fun and exciting summer activity in the world. I cannot tell you how crazy the hype is every year.
The debate on which players to target and pass on is always a fun project. I join so many different leagues with different rules that it does make for perfect balance and discussion.
No matter the league, landing a few fantasy football sleepers during your draft can still decide your fate.
Most teams have an injured starter or underperformer. Sleepers are mandatory if you have several players hurt or underperforming. Reaching for certain players is tough, but getting them at the right spots and letting them fall to you equates to major success.
Never feel pressured to take a player because he could be a major splash. Always do what is best for your fantasy team.
Without further ado, here are my top 10 fantasy football sleepers that you should be coveting entering your 2021 fantasy drafts.
10. Sam Darnold, QB, Panthers
The Panthers have an explosive offense with a ton of great pieces that will be fun to watch this season. Joe Brady was a guru at LSU and certainly made a positive impact last season despite a lack of weapons due to either talent level or injuries. Matt Rhule is the head man in charge, and he has done a solid job thus far.
Look at what the team did last season with Teddy Bridgewater under center.
Posting a 5-11 record was not awful, considering everything went south in a hurry via the injury bug. The team lost eight games by one score, and there were only a few where their doors were blown off. Bridgewater is not an NFL starter, and they managed fairly well without their franchise leader.
Returning Christian McCaffrey and having a typical season will be huge for the success of any quarterback, but Darnold will also reunite with Robby Anderson.
Anderson is coming off the best season of his career and should continue to be a factor in the Panther passing game, thanks to having his old New York teammate by his side.
The continued growth of DJ Moore should also be vital to the success of the offense. This team's speed is explosive as any non-Super Bowl contender.
With three wild card berths, this is one of the NFL playoff sleeper teams to monitor for 2021.
All the speed on the field will allow Sam Darnold to become a potential reliable backup in all fantasy leagues.
He is only No. 185 overall and No. 25 among quarterbacks on FantasyPros. He should be worthy of drafting as a solid backup to help fill your bye weeks but could also prove to be solid trade bait as well if he starts out hot.
Starting against the Jets, Cowboys, Texans, and Eagles in the first handful of games should allow the season to start out hot for Darnold.
Building confidence and momentum could go a long way for a guy searching for answers in his career.
I won't make a case for Darnold of becoming QB1 since most of the top 15 signal-callers in the preseason rankings should stay there. However, there will be solid upside for a player that isn't currently owned in 65% of Yahoo Fantasy Leagues.
Take a flier on a quarterback that has a bevy of weapons and should put together the best season of his career by a mile.
9. Justin Fields, QB, Bears
Some leagues award you the entire team worth of quarterbacks, and the upside will be up there among the better values at the position. The daunting schedule for the Bears will make it a challenge to achieve major success.
Andy Dalton is expected to be the starter in the early going of the season, but Fields would be worth keeping as a second or third-stringer for your fantasy squad due to his rushing ability.
Flat-out balling in practice already doesn't hurt his chances, either.
Fields has an elite arm and can reach paydirt due to a tremendous amount of athletic ability. The skills he possessed at Ohio State were special, and Bears fans rejoiced once the first-round draft pick was made. It has been forever since a Bears signal-caller could do much of anything on the run as a passer.
Fields will have a chance to shine down the stretch of the season thanks to a more favorable schedule. Minnesota (twice), Detroit, Arizona, Seattle, and New York (NFC) are all favorable matchups that should allow for a respectable finish to the season.
Fields is currently going No. 200 overall on Fantasy Football Calculator and No. 159 overall on FantasyPros. Among quarterbacks, Fantasy Football Calculator has the rookie at No. 29, whereas FantasyPros has the former Buckeye at No. 24.
Yahoo Fantasy Leagues only has Fields rostered in 61% of leagues, and that is mainly due to those that are eight or fewer teams. For any league at 12-plus teams, Fields is huge. Dynasty leagues would be where his top value is at.
With the way Andy Dalton has played these past few seasons and a gauntlet of a schedule to start, Fields is a solid get.
After the bye week, it all opens up, and Fields could become a Top 10 signal-caller in the final seven games of the season. He is that talented, and he likely will steal 5-10 points on average via rushing. His passing will improve over time, but the pieces at the skill positions are not bad.
I mentioned the schedule in which he will see down the stretch is also very favorable. There are too many good things about this future star to take a pass on him in the final few rounds of your draft.
8. Elijah Moore, WR, Jets
The New York Jets bring a whole new coaching staff that should reshape the way they attack offense. Zach Wilson was sensational at BYU and will be asked to get this franchise back on the map with the help of so many new faces in the organization.
Elijah Moore is one of them, and the rookie is primed to have a great opportunity right out of the gates. In college, Moore hauled in 86 receptions for nearly 1,200 yards to go along with eight receiving scores. Moore was sensational in just eight games last season as he opted out of the Outback Bowl to be ready for the NFL Draft. Moore will have a young signal-caller threading the needle, which will benefit the Ole Miss rookie.
The Jets also will likely be losing in the majority of their games in 2021. That increases passing attempts, and Wilson is a guy that can complete a ton of passes in garbage time.
Newly hired offensive coordinator Mike LaFleur has had success thus far (albeit not as an Offensive Coordinator yet) and will be airing it out plenty of times.
There have been many positive reports and vibes going on around this offense, so it should avoid being the disaster that it was last season with Joe Flacco under center.
New York has a depth issue at wide receiver in terms of proven experience, allowing ample opportunities for Moore. Corey Davis, Jamison Crowder, and Denzel Mims are the projected starters, and that is going to be a weakness all season potentially for both the Jets and the rookie wideout.
Moore, however, provides upside and should provide more production than his offseason average draft position. Fantasy Football Calculator has Moore at No. 174 overall. That would be in the final round or potentially a free agent pickup depending on the league.
FantasyPros has the rookie at No. 76 among wide receivers and No. 166 overall. Some had him barely inside their top 200. Be sure to keep an eye on the Jet rookie with one of your final picks this summer.
7. AJ Dillon, RB, Packers
Aaron Jones is still in Green Bay and will be the main man in the backfield. Jones would love to have Aaron Rodgers returning to Lambeau and get back to his MVP status as well. Jones has an extra gear that not every back has.
Dillon has a set of wheels to go along with physical tools that most backs can only dream of, though. He showed down the stretch that he has what it takes to make an impact on Sunday football.
Few will forget how he dominated the Titans late last year.
AJ Dillon ate up this Titans defense.

• 21 carries
• 124 yards
• 2 TD

??

— GBP Daily (@GBPdaily) December 28, 2020
His quick feet and underrated hands allowed him to get on the field with increased snaps.
The lower body he has allows him to break a lot of tackles and get to the open field relatively unscathed. He is the perfect mop-up duty bruising back that can punish the opposition.
The blend of power and speed is not seen often. Nobody is trying to have him turn into Derrick Henry, but the upside is there to be a devastating backup for Jones. If the Packer starter were to miss any time, this second-year player out of Boston College would reap the benefits.
The Green Bay offense is the perfect situation for many young stars to develop and produce an amazing career. If anything were to happen to Aaron Rodgers, we could see Dillon filled with even more potential. The production and effectiveness would certainly change, though.
The Packers in a perfect world would love to use Dillon to grind it out back in the second half of most games to wear down an opposing defense. If Rodgers were not to play then, they may use him more often to move the chains with more consistency since they likely would struggle without the future Hall of Famer under center.
FantasyPros has Dillon as the No. 45 running back with an overall number of No. 96. Many had Dillon outside of their preseason top 150.
That would equate to the double-digit rounds that favor running backs and the potential to last in the final handful of rounds of your PPR drafts. That is too good to pass up on, so be sure to pay close attention with most owners tuning out for the final half-hour of the draft.
6. Michael Carter, RB, Jets
The pattern here is taking chances on young and talented rookies who could steal a ton of touches on teams playing more fresh faces throughout the season.
The Jets' offense was a mess last season, and they could use all the added punch they can get.
Carter was a stud with North Carolina last season in the ACC, and there is a great chance he becomes the starter early on in the season.
Just look what he did as a member of the Tar Heels in 2020.
| | | | | | | |
| --- | --- | --- | --- | --- | --- | --- |
| Rush ATT | Rush YDS | Rush TDs | YPC | REC | YDS | TDs |
| 156 | 1,245 | 9 | 8.0 | 25 | 267 | 2 |
He did this in 11 games while also sharing the backfield with Javonte Williams.
The New York backfield is crowded with a bunch of aging or struggling players. Tevin Coleman may open as the starter, while Ty Johnson and La'Mical Perine could vie for touches initially.
Still, Carter can move the chains with ease and has scoring upside on a team that could try to score a few more points to stay in more ball games when the fourth quarter comes calling.
He nearly set a record at North Carolina with a memorable game against Miami. He rushed for 308 yards, which ranks as the second-most yards on the ground in the program's history.
Carter is capable of breaking loose for a few long gains to keep the Jets as a balanced attack.
FantasyPros lists Carter at No. 115 overall and as the No. 39 running back. That equates to nearly the tenth round, and he would provide great depth as your fourth or fifth running back in all formats.
For those that must start two or three backs, this pick is even more worthy.
5. Rashod Bateman, WR, Ravens
The former Golden Gopher came onto the national scene and had a few virtuoso games. His performance against Penn State was one of the greatest individual performances we have ever seen from a Minnesota wideout.
Bateman went off for 203 yards against Penn State on just seven receptions.
? TCF Bank Stadium record 203 receiving yards
? 66 yard TD reception
? Extended his streak of consecutive games with a catch to 22
? #RoseBowl @bigten Player of the Week

Congrats to @GopherFootball WR Rashod Bateman! pic.twitter.com/vDL3JXu8qO

— Rose Bowl Game (@rosebowlgame) November 11, 2019
The 66-yard touchdown he took to the house was a backbreaker for the Nittany Lions. The 203 yards rank third among all Gopher wide receivers in the history of the program for single-game performances.
While Bateman is not a physical specimen like DK Metcalf, AJ Brown, or Julio Jones, he should see the field as those rookies saw. That is all you want as a fantasy owner. He is a much smaller-built option and will be used as a slot receiver in the passing game to help Lamar Jackson.
The Ravens pass game has been a struggle thus far, and the consistency has been the biggest problem. There have not been many reliable options other than tight-end Mark Andrews.
Bateman could provide the help Jackson has needed for the last few seasons.
Currently going No. 159 overall on Fantasy Football Calculator, the rookie out of Minnesota will provide a ton of upside for a late-round draft pick. FantasyPros has Bateman at No. 66 among wide receivers and No. 167 overall. Most of the 10-team leagues will see Bateman either fall to the final round or, more than likely, not even drafted.
Bateman is only owned in 40% of Yahoo leagues due to the offense he plays in. He brings upside even in a run-oriented offense due to his ability to become a Jarvis Landry-like option. Getting open and finding ways to move the chains and give confidence to your franchise quarterback is always a bonus.
Lean on Bateman in deeper leagues and reap the benefits before another schmuck does.
4. Javonte Williams, RB, Broncos
Another rookie out of North Carolina cracks this list of 2021 fantasy football sleepers, and the main key will be an opportunity to play right away.
There is a strong possibility that Williams becomes the starter for the entire season, and while he won't lead the NFL in touches, he should be a consistent back for a struggling offensive team.
That would be one of the downsides to taking a rookie runner on an iffy team.
Denver still has major concerns at quarterback. Drew Lock has not been productive, and it has not helped that the pieces around him have been bad with injuries and production as well.
Williams was an absolute monster in North Carolina. He rushed nearly 1,200 yards in 11 games to go along with 19 touchdowns on the ground. It really was a sensational season when you understand the shared workload with Michael Carter.
The dynamic duo was fun to watch, and the hope is Denver will keep him fresh in the backfield. The Broncos do have Melvin Gordon, who has been a solid NFL back for a while now. He has had injury woes of his own and will need to stay fresh as well. Gordon has sure hands and can pick up the blitz packages when needed.
Most rookies have concerns with those issues, but Williams should be in the mix to shine all season long. That places him among the top 10 NFL rookies to watch in 2021, too.
The current ADP on Fantasy Football Calculator is No. 82 overall and No. 34 among backs. Fantasy Pros has him at No. 89 overall and as the No. 30 running back. Yahoo leagues have taken notice as Williams is owned in 88% of their leagues.
All those draft sites are comparable, and there is value to be had here in a position that falls off a cliff after the first dozen backs. There is not a ton of reliability at the running back position, yet you might be forced to draft four or five of them. I feel for those that are in non-PPR leagues where star wide receivers last to the fourth and fifth rounds and guys like Williams are taken shortly after.
The upside for touchdowns will be there for Williams, and if Gordon suffers any bruises or dings, Williams will run away and hide with the starting gig. Take him with great upside as an RB3 or RB4 with hopes of becoming a top 20 runner by the end of the season.
3. DJ Moore, WR, Panthers
Moore brings a ton of value based on some blatant disrespect entering the fantasy football season. He certainly has some weaknesses, and a lack of production in some critical areas is a reason for concern if you have lofty expectations.
However, the value is screaming at you when you see how far he has fallen. He has dropped to nearly the mid-rounds in many drafts (especially 10-teams), including PPR leagues.
Moore is the No. 26 wide receiver on Fantasy Football Calculator and is No. 67 overall. FantasyPros has the former Terrapin slotted as the No. 19 wide receiver and No. 60 overall. Yahoo fantasy leagues have him ranked No. 59.
What is everybody thinking about? There are some leagues that are eight teams or fewer, but this guy is worthy of being drafted as a stud.
Keep in mind most sites do not include many (if any) quarterbacks in the top 30 or so picks. Most fantasy leagues always have a few signal-callers going early and often. Still, there should be earlier draft picks taken on this Panther wide receiver.
This brings tremendous upside and value to a wideout capable of hauling in 100 passes this season with Sam Darnold under center. The Panthers is an open offense that should be electric with Joe Brady calling the shots next to Matt Rhule.
Sam Darnold will have a solid season and utilize the speed that Moore brings to the table. Slants, screens, and down-the-field chucks will be called this season. Expect a decent amount of success against a division that has been vulnerable against the pass.
The lone weakness would be the fact that Moore does have an issue getting to the end zone. He has just ten touchdowns through three seasons, which is a major concern if he ever wants to be a WR1. That could even impact him as a WR2 if he ends up with only a few scores. The current value suggests he could be a steal as a WR3 in the fourth and fifth rounds. He is an electric wide receiver that led the NFL in yards per catch last season (18.1).
Depending on your league's rules, he would potentially be the worst player in your starting lineup. That is the way I would look at it, and the value would give you a steal. The wide receiver position is so deep that you could load up on running backs in the first few rounds if your league demands you to start a few.
Bank on Moore providing a ton of upside, and be sure to be patient until he approaches your draft in the appropriate rounds that his current ADP suggests.
2. Michael Pittman Jr., WR, Colts
The former USC Trojan had a disappointing rookie campaign due to the injury bug striking throughout the season with Indianapolis. The potential to become a future number one wide receiver is there for the taking, with Carson Wentz penciled in as the new starter under center.
Pittman Jr. has athletic upside that could allow him to flourish in this Frank Reich-led offense. He flashed his skills in some of their bigger games last season when you go to the Green Bay and Buffalo (postseason) matchups. The upside to score double-digit scores is there if Wentz can return close to his former MVP-like caliber of play.
Pittman Jr. also doesn't lack confidence, as he made waves when he refused to hand his #11 jersey number to Carson Wentz.
He caught all three of his targets for 66 yards and a score against the Packers. In the postseason against the Bills, we saw MPJ haul in 5 for 90 with a near score on a fourth-and-goal in the first half.
TY Hilton is getting up there in age and has not been a relevant star in some time now. He is on the back nine and will be looking to just help out fantasy owners on bye weeks. Pittman Jr. will have some serious upside to potentially start regularly.
Fantasy Football Calculator has MPJ at No. 105 overall and No. 41 among wide receivers. FantasyPros has the youngster slated at No. 108 overall and No. 48 among wideouts.
That is a solid value for a player that brings top 25 upsides among receivers. That is what you want in a sleeper, and he could provide the depth and added punch to lead you to fantasy greatness.
1. Laviska Shenault Jr., Jacksonville WR
Urban Meyer is at the helm for the Jaguars, and the talent level is improving by the day in the offseason, so it seems. Adding Clemson superstar signal-caller Trevor Lawrence surely will help improve upon their win total from last season (1), but the pieces around the rookie are where the upside lies.
I do think you need to keep an eye on the situation in Florida, of course, with odd reports of Meyer not yet committing to Lawrence as the team's #1 passer.
"He's not ready yet, but he doesn't have to be ready yet. We got a long training camp coming up."
That probably means nothing, but it's worth noting.
Laviska Shenault Jr. had a disappointing rookie campaign, but that was with a struggling quarterback in Gardner Minshew. As much love that he received when he played, Lawrence is a next-level performer that can take this franchise to new and improved heights.
We saw the former Colorado Buffalo haul in 58 passes for 600 yards to go along with five touchdowns. Often lining up in the slot, the Jaguar offense could be one of the most improved offenses in the league. Shenault was running some of the shortest routes, which should change a bit with the arm strength of Lawrence.
D.J. Chark is expected to lead the team in fantasy points on this Jaguar offense among wide receivers, but it is far from a lock due to the potential touches. Lawrence can spread the wealth with the best of them, and Chark is being selected about four to five rounds earlier than Shenault Jr.
The ability to make an impact in the ground game makes this second-year player even more intriguing.
James Robinson is expected to start with Travis Etienne getting backup touches, although he will be playing some wide receiver as well.
Jacksonville will show a ton of different looks, and they may go empty backfield with four or five receivers causing major issues to an opposing defense. Shenault Jr. could get a few touches like he did last season in the backfield, and don't be shocked if he reaches paydirt on occasion as well.
Going near the double-digit rounds makes for amazing upside. FantasyPros has the Jaguar receiver at No. 111 overall and No. 45 at his position. The potential of becoming a starting flex option or WR3 will make him one of the top sleepers entering fantasy drafts in 2021.
Fantasy Football Advice for 2021
You need to start somewhere when preparing for your 2021 fantasy football drafts. It's now July, though, so hopefully, your process has begun already.
Part of that process has to be eyeing some solid value, and this list of 2021 fantasy football sleepers ideally helps a bit.
These ten fantasy sleepers will not go early in drafts yet could return immense value and be viable pieces to a championship roster.
Nailing the top fantasy football sleepers is just part of the battle, of course. For more advice on how to draft in 2021 fantasy football leagues, check out the following posts below.
AUGUST
Casino of the Month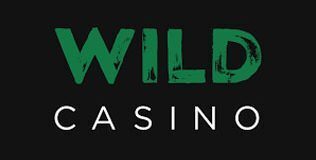 Welcome Bonus
250% up to $5,000
Read Review
Visit Site