The 10 Best Table Tennis Players in the World Right Now

Watching and betting on table tennis is becoming more and more popular with each year. The 2019 schedule brought about many great moments and the emergence of some exciting talents that might well dominate the scene in a few years.
In this post, I take a look at some of the best professional players right now and provide a bit of insight into their playing style and achievements so far. If you're already a regular watcher of the sport or like to bet on it online, I feel you will find some interesting details about the stars.
And if you're still not betting on it, you're missing out! There are tons of great markets and promotions out there, so be sure to check out our selection of the top table tennis betting sites!
Right, so let's move on to my list of the ten best table tennis players in the world right now.
Timo Boll
Country: Germany
Age: 39
Playing Style: Shakehand grip
Boll is one of the most coveted Europeans to play table tennis professionally. He took an interest in the sport from a very early age and started training with his father. It was evident from the start that young Timo had talent with the racket.
In 1987, he joined his first club and started to progress through the national youth ranks.
His debut title on the international scene came in 1995 when he was only 14 years old. He added several more gold medals during his junior career and turned professional in 1999.
Boll's big break on the pro scene was becoming the first German ever to win the Europe Top 12 Tournament. From then on, the player has won numerous titles from the World Cup, European Championship, and ITTF World Tour events and has reached the number one ranking position on three different occasions.
Despite his injuries and being in his twilight years, Boll is still among the leading professional players in the sport. He is primarily known for being left-handed and an expert at both the topspin forehand and the backhand loop.
Liang Jingkun
Country: China
Age: 23
Playing Style: Shakehand grip
Jingkun is one of the rising stars on China's rich table tennis roster. He's been primed for big success ever since he was a child, and the hype continued to build up in his junior years.
In 2015, he made his big breakthrough when he was selected by his national team for the Table Tennis World Championships.
It was a huge honor for the player, and he didn't disappoint, reaching the Round of 32.
The 23-year-old already has several victories against much more experienced players, and the expectations are that he will continue to impress in the future.
A natural right-handed player, Jingkun is known both for his diverse attacking arsenal and his effective defense strokes.
Mattias Falck
Country: Sweden
Age: 28
Playing Style: Backhand grip
Mattias took up table tennis at the age of 7 and showed huge promise right from the start. After several years of training at his local school, he began participating in junior tournaments.
This saw him become the only player in history to capture three gold medals in the Swedish Junior Championships.
In 2008, Falck brought his talents to the international scene and won three further junior events in France, Hungary, and Venezuela.
He was part of the Swedish team for the 2016 Summer Olympics and won two medals at the European Championships the same year.
The 28-year-old plays with his right hand and is known for his unusual backhand grip, aggressive attacking style, and unstoppable topspins.
Hugo Calderano
Country: Brazil
Age: 23
Playing Style: Shakehand grip
If you haven't followed the pro table tennis scene, you would probably be surprised to find a Brazilian on this list, but Hugo Calderano has already shown he deserves a spot among the elite.
He competed for his national team during the 2016 Summer Olympics and subsequently became the only Latin America player to ever reach the Top 10 of the ITFF rankings.
He has shown he can mix it up with the experienced pros and is considered a big threat to the established Chinese order in the sport. And there is no better compliment in table tennis than that.
Hugo is a vibrant and explosive character, and he uses this energy to overpower opponents at the table. He has already become a fan favorite at tournaments, and his popularity and skill are only going to grow.
Big things are expected from the Brazilian sensation, and the sky is the limit for him.
Lin Yun-Ju
Country: Taiwan
Age: 18
Playing Style: Shakehand grip
Yun-Ju was born in the rural town of Yuanshan, Taiwan, and has been playing table tennis for as long as he can remember. He trained obsessively from an early age and quickly developed the skill to compete with much more experienced players.
In 2019, after becoming eligible, he joined the ITFF senior circuit and completely shocked the entire table tennis world. At just 17, he won back-to-back tournaments and rose to 6th in the official rankings.
He has already been dubbed "The Silent Assassin" by the community because of his quiet nature but relentless attacking style.
This kid has truly entered the big stage and is only getting started.
Tomokazu Harimoto
Country: Japan
Age: 16
Playing Style: Shakehand grip
If you were impressed by the exploits of Lin Yun-Ju, you will definitely be excited by Harimoto.
The player was born in Japan to Chinese parents who are both former professional table tennis pros. Naturally, they started training him early, and Tomokazu responded well to the dynamics and intensity of the sport.
As a junior, he completely dominated the All-Japan Table Tennis Championships, winning the tournament six years in a row. At age 12, he was already beating professionals like Hugo Calderano and Kohei Sambe.
But his biggest moment so far has been winning the ITTF World Tour Grand Finals in 2018. At just 15 years and 172 days, Harimoto became the youngest player ever to win the tournament.
Since then, the kid has become a worldwide sensation and has already beaten some of the top-ranked players multiple times. He plays with his right hand and is known for his unstoppable backhand attacks.
If you're planning on following the professional table tennis scene, Tomokazu Harimoto is definitely one to watch out for.
Lin Gaoyuan
Country: China
Age: 25
Playing Style: Shakehand grip
Gaoyuan is one of the more experienced players on the scene. He became the 2017 Asian Cup champion and was later a part of the Chinese team that won gold medals at both the World Cup and the World Championships in 2018.
He also has three ITFF World Tour singles titles and a further four in the doubles tournaments.
Gaoyuan is left-handed and is famous for his rapid offensive tactics and brilliant backhand topspin.
Ma Long
Country: China
Age: 31
Playing Style: Shakehand grip
Ma Long is one of the most decorated table tennis athletes in history. He is the current Olympic champion and has won practically everything there is to win, including nine World Cups, twelve World Championships, and fifty ITFF World Tour events.
After winning the 2016 Summer Olympics, he became only the fifth player in table tennis history to complete a career grand slam of winning all the major singles honors.
On top of the mountains of silverware, Long has recorded some of the best records in the sport. He has previously gone 40 consecutive games unbeaten and also holds a record of winning six tournaments in a row without losing a single set.
With time, he has switched from the aggressive forehand style of his early career but is still able to brush aside opponents with a more backhand-orientated approach.
Despite being well over 30 now, don't expect him to quit anytime soon.
Fan Zhendong
Country: China
Age: 23
Playing Style: Shakehand grip
Zhendong emerged on the scene in 2012 when he made the China national team. The hype surrounding him was huge at the time, as he was the youngest player on the roster and was dubbed the next big thing.
He was able to live up to the expectations early on in his pro career by becoming the youngest-ever player to win an ITTF World Tour event and the World Table Tennis Championships at the time.
Zhendong went from strength to strength, and by 2018, he had already won more than 20 titles and had taken the number 1 spot in the ITFF rankings.
Regarded as one of the most technically-gifted players in history, Zhendong uses his explosive footwork and deadly forehand loops to dominate opponents from start to finish.
He is often compared to early Ma Long, although the player likes to think he has his own unique style. In any case, there is much more to come from him as he approaches his peak both on the physical and mental front.
Xu Xin
Country: China
Age: 30
Playing Style: Penhold grip
Another one of China's seasoned veterans, Xu Xin is the current No. 1 in the ITFF world rankings.
He has seventeen World Tour titles under his belt and has also clinched ten World Championship trophies, competing in the singles, doubles, and mixed disciplines.
The player was also on the China roster alongside Ma Long when the country won the gold medals at the 2016 Summer Olympics.
Xu Xin is unique for his penhold grip, which is viewed as outdated by the younger athletes. However, the style suits him, as the grip coupled with his big frame and long arms allows him to be an excellent defender.
But most of all, the player is known for his incredible versatility and his knack for attempting wild shots. In fact, his tendency to move around a lot and surprise his opponents with unexpected decisions has landed him the nickname "Xuperman."
Xin is still on top of his game and one of the most cerebral and entertaining players to watch in professional table tennis.
Final Words
I hope you've enjoyed my look at the top athletes of table tennis at the moment. This information can be a good start to betting on the sport, but if you feel like you need more insight, be sure to check out these table tennis betting tips.
Good luck!
AUGUST
Casino of the Month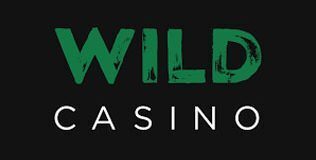 Welcome Bonus
250% up to $5,000
Read Review
Visit Site