10 Best Games to Watch in the 2021 NFL Season

The NFL season is nearly upon us, and I cannot wait for these upcoming matchups. Of course, I base my favorite picks on whether or not I believe these teams can make runs into the postseason and beyond.
There will be some highly entertaining games this season between some mediocre teams, but I love leaning towards the winning teams. So here are my top projected games to watch for in the upcoming NFL season.
Week 1 – Cowboys @ Buccaneers
The 2021 NFL regular season opens with a bonkers matchup that could give us the highest-scoring game of the year.
The game total is already set at 53 at some of the most reputable NFL betting sites, so don't be stunned if this game features the dream matchup of the season for fantasy football purposes.
Dak Prescott makes his much-anticipated return after a gruesome ankle injury that sidelined him for nearly the entire season. Amari Cooper, CeeDee Lamb, and Michael Gallup are some of the better trios in the entire NFL among passing options.
Lamb, as it turns out, has already put the league on notice.
CeeDee Lamb: Get your popcorn ready for my second season. https://t.co/jCC3Ea0aQP

— ProFootballTalk (@ProFootballTalk) June 4, 2021
Will we see a much more productive backfield led by Ezekiel Elliott? The talent is there, which should be a great matchup to see how far the Cowboys have come.
Tampa Bay is the defending champs, and for several reasons at that. The household names are as productive as any squad in the league. Mike Evans was a red-zone machine, and the combo of Chris Godwin and Antonio Brown gives pass defenses absolute migraines.
Tom Brady continues to turn back the clock in crucial moments and has received help from his offensive line and running backs.
This game ultimately may come down to which offense makes any sort of a mistake first since the defenses here will have their work cut out for them.
Prediction: Buccaneers 31, Cowboys 30
Week 11 – Rams @ 49ers
The slobber knocker that we could get this season between these franchises should be highly entertaining. I hope we get a chance to see them three times, thanks to the all-star names on defense.
The battle at the line of scrimmage likely dictates who wins the NFC West, and a young quarterback could be feast or famine territory for Sean McVay. However, I believe the Rams will be the real deal on offense, defense, and special teams.
L.A. certainly is excited, now that they traded for star quarterback Matthew Stafford.
Will Trey Lance be the guy, or is this still Jimmy Garoppolo's franchise? Many feel Lance is the better option, and it will be intriguing to see how much he plays this season.
Prediction: Rams 23, 49ers 17
Week 1 – Steelers @ Bills
This matchup should feature a lot of points, just like the season opener in Tampa. The season that Josh Allen and Stefon Diggs just completed was virtuoso.
With an extra game added on the slate, I wonder if Diggs can potentially set records alongside Allen.
The Steelers have yet to post a losing season under Mike Tomlin, but many still question this squad. The health of the offensive line and Ben Roethlisberger could determine just how far Pittsburgh can go.
The defensive dominance that the Steelers showed for the majority of last season was borderline flawless. The secondary will certainly get tested, but this is a statement game that Tomlin and Big Ben should be ready for. Watch out for the upset.
Prediction: Steelers 28, Bills 23
Week 5 – Bills @ Chiefs
The Bills last saw the Chiefs in the AFC Championship game, but there was a trend that was set way back in Week 6 last season. The run defense for the Bills could not do much, slowing down Clyde Edwards-Helaire and the rest of the Kansas City backs.
The linebackers for the Bills will not need to play downhill a lot more, or else the likes of Travis Kelce and Tyreek Hill will be running wide open down the field.
KC has high hopes going into 2021, too. But, unfortunately, a 20-0 record is all this team can talk about. That's as much as Tyreek Hill said.
"The future is, as Patrick Mahomes said, 20-0. That's what we're aiming for".
It will be interesting to see if the Chiefs are still undefeated come week five and if they can stay that way after running into the Bills.
I still love the chances of Buffalo in 2021 and suspect they will be even more explosive offensively. The run game could be more potent to help keep them balanced, but the Kansas City offense is on another planet when they keep Patrick Mahomes upright.
Prediction: Chiefs 38, Bills 27
Week 11 – Steelers @ Chargers
The difference in ages between Ben Roethlisberger and Justin Herbert is 16 years, to be exact. Many will question if Roethlisberger is still good enough, but he just needs a little more help from his ground game.
Rookie bruising back Najee Harris should be the real deal for the Steelers.
Najee Harris' footwork is too smooth ?? @ohthatsNajee22 @steelers

(via @Teresa_Varley)pic.twitter.com/e8Lx9MBp2r

— The Checkdown (@thecheckdown) June 19, 2021
His ability to turn a small yardage play to a first down is off the charts thanks to great size and the massive mitts he uses well as a receiver. There will be some flashes of Le'Veon Bell, and that is a given when the team finds success.
The Chargers will be a ton of fun if they can finally find health, luck, and an ability to win games in the fourth quarter. The speed the defenses possess in this one should be impressive, especially if Derwin James can return to the accolades we saw him coming out of Florida State with.
Prediction: Chargers 28, Steelers 24
Week 12 – Browns @ Ravens
What a thriller we saw on Monday Night Football between these two last season where social media thought Lamar had a bad case of the runs.
Instead, Jackson lit up some Browns on critical plays, and some were third and longs.
The Cleveland defense has a ton of new faces, and the hope is they will start to come together in hopes of building a championship-like squad.
Will they take the needed steps to make great strides? Is Baker Mayfield the guy to lead them to the promised land?
There are still questions, but this Cleveland squad has talent stacked on talent for the first time in seemingly forever.
Prediction: Ravens 30, Browns 24
Week 2 – Chiefs @ Ravens
The past few seasons have given us great NFL matchups on paper between these two. The Chiefs have won four straight meetings dating back to 2015, so perhaps the tables will finally turn?
Lamar Jackson still has many questions to answer on whether or not he is consistent enough of a passer to get this franchise back to national prominence. The receivers are all young, albeit they are getting much more talented, so time will tell if Jackson can get back to his 2019 MVP form.

Top Tip
Going against Patrick Mahomes in September is almost dumb, however. The superstar gunslinger has a career record of 10-0 with 32 passing touchdowns without a single interception. So you may want to start all bets by looking at that logic.
Well, something has to give with the Ravens, and I feel that they have the perfect ball control offense and enough defense to pull this one out. Circle your calendars for the second week of the season on September 19th because this is a game that could be a preview of the AFC championship.
Prediction: Ravens 27, Chiefs 24
Week 3 – Buccaneers @ Rams
This matchup very well could become a preview of the 2022 NFC Championship, with the winner being even favored to win the Super Bowl. Time will tell what weaknesses these two develop over time in 2021, but there doesn't seem to be much on paper.
The addition of Tom Brady last season certainly played a pivotal role in the success of the Bucs, and the same could be said for the Rams this season with Matthew Stafford.
On Monday Night Football last season, we saw a Jared Goff-led Rams squad go into Tampa and come out victorious.
Being at home very likely could make the difference in a potential defensive slugfest. Aaron Donald, Jalen Ramsey, Lavonte David, and Devin White give us a bevy of defensive stalwarts in this bonafide matchup.
Prediction: Rams 27, Buccaneers 17
Week 17 – Rams @ Ravens
Another potential Super Bowl matchup means we should get a game that comes down to the wire. I love great quarterback matchups, but great talented rosters to go along with coaching staffs that are successful only hypes the game up more.
The Ravens are right there to be a perennial Super Bowl contender if the offensive weapons can come into place. The Rams finally have their franchise signal-caller and a young runner in the backfield that should complete their offense.
This is a game that could come down to a kick, and I will always side with the best one in the NFL until he consistently proves me otherwise.
Prediction: Ravens 27, Rams 26
Week 9 – Packers @ Chiefs
We have wanted Aaron Rodgers against Tom Brady in the Super Bowl, but getting them in the NFC Championship was not a bad consolation prize after so many years of disappointment.
Now, can we get Rodgers and Patrick Mahomes in the postseason? Many are drooling over Rodgers and Patrick Mahomes in the regular season. It could be a real treat, assuming Rodgers stays in the green and gold in 2021.
We should have had it two seasons ago for Sunday Night Football, but Mahomes had a fluke injury where he was injured on a quarterback sneak against Denver just days before when the two were expected to meet finally.
He was sidelined for a few games, and the hope is this will finally be the season these two elite passers square off on the gridiron.
Luckily, these two signal-callers will have help around them, so we should not forget about all the other talented players on the field. For example, the battle for the best wide receiver in the NFL could be on display here between Tyreek Hill and Davante Adams.
Prediction: Packers 35, Chiefs 33
Summary
As you can see, there are some great games coming our way in the NFL in 2021. Arguably, these are the 10 best NFL games in 2021.
That's one opinion, but a quick glance at this list shows you how interesting this season could be, and that's before we touch on a new 17-game season.
Throw in major stars like Rodgers potentially still being on the move, and the 2021 NFL season promises to be one of the best yet. It sure will be a unique one, no matter what.
While the 2021 NFL season could be a challenging one to bet on, there is still a path to profit for willing bettors. Get a little extra help each week by checking out our NFL betting picks page.
September
Casino of the Month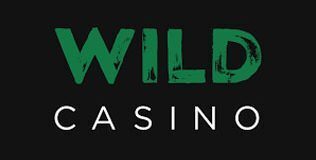 Welcome Bonus
250% up to $5,000